I.love.the.Ellen.show
Plain and simple.
I think she is hilarious, and for the longest time, it was the only thing that made me smile or laugh after the accident.
I DVR it, so Ledge and I get a daily dose of Ellen.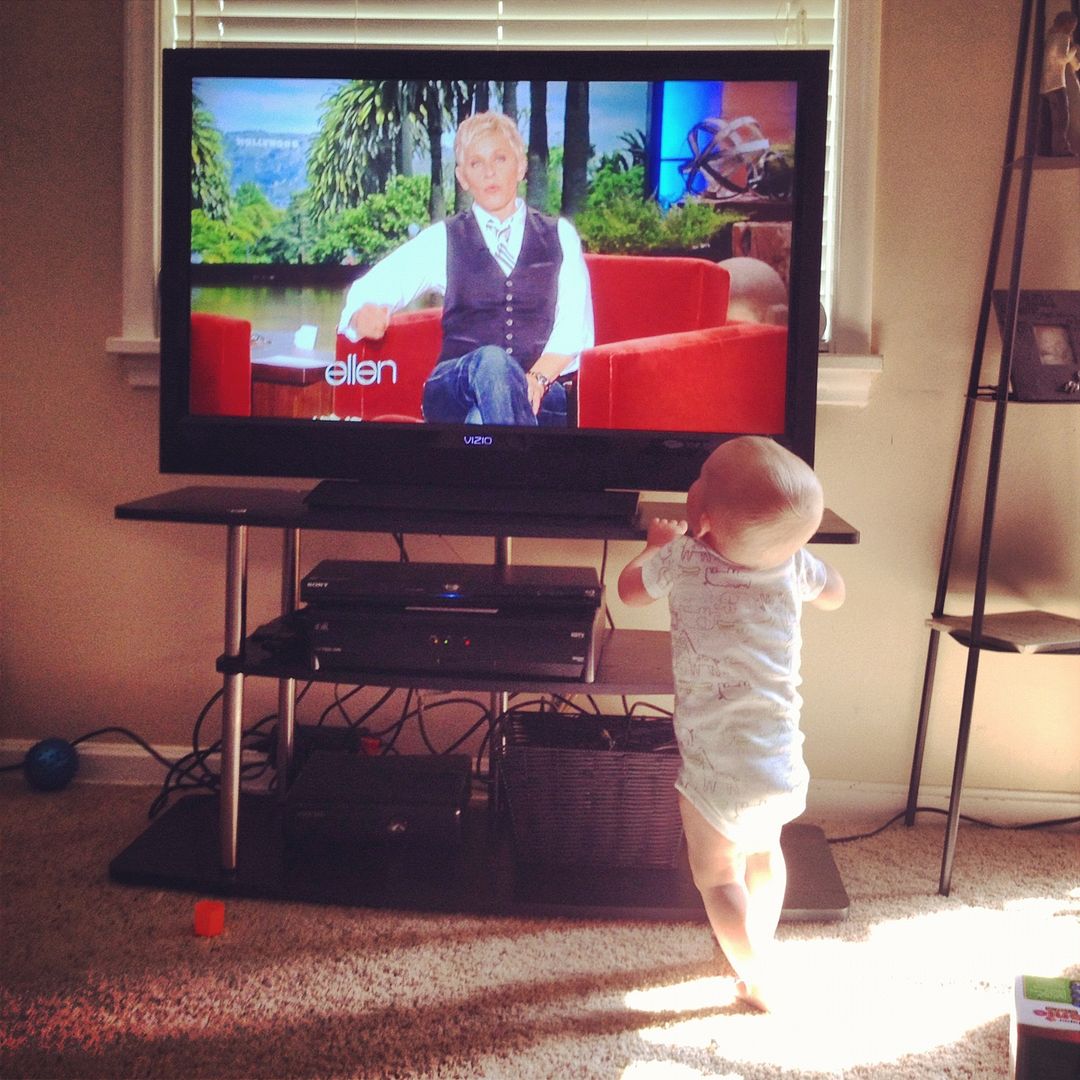 A couple of weeks ago, while playing my brother-in-law Kash, in the game Draw Something, (game on the ipad and iphone), I drew this picture of Ellen.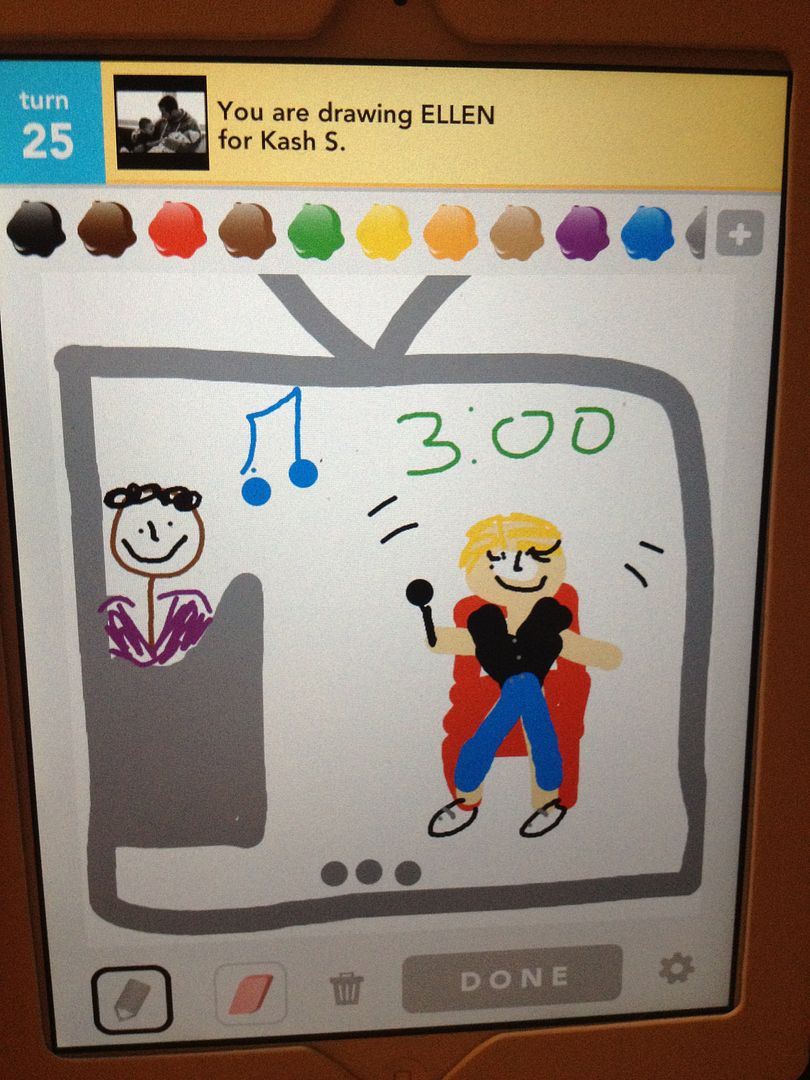 Awesome drawing skills right?
Well, it ended up here.
4/12/12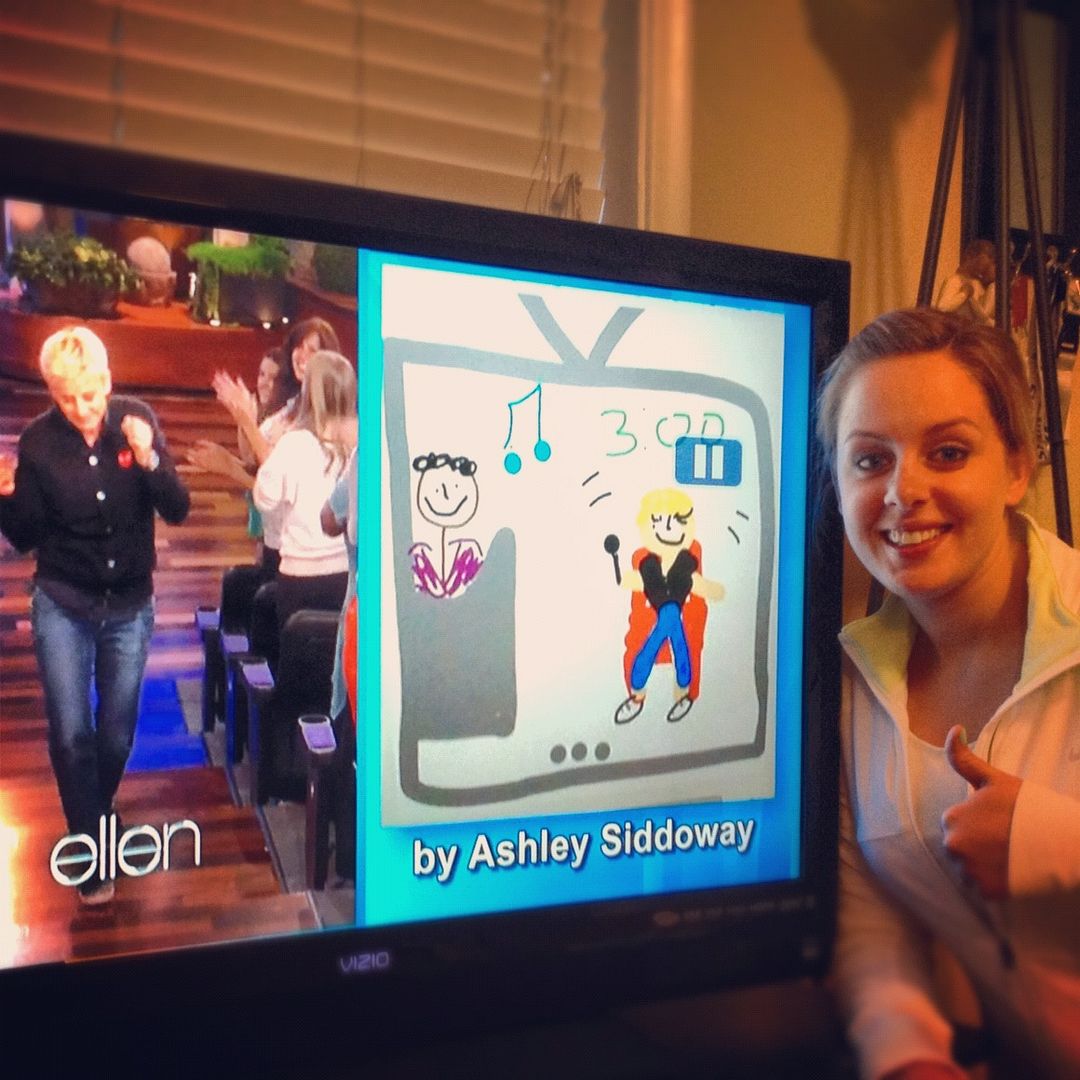 (Not the best pic, just home from Zumba)
Yes, I was overly excited.
While I was drawing it, I noticed Ellen's Facebook status said to upload some drawings from the "Draw Something" app. So I did.
Attending her show is definitely on my bucket list, so hopefully this won't be my only appearance on the show. Let's hope one day you see me dancing in her audience, preferably on one of the 12 days of Christmas giveaways episodes. :)