What happens when you wake up to this?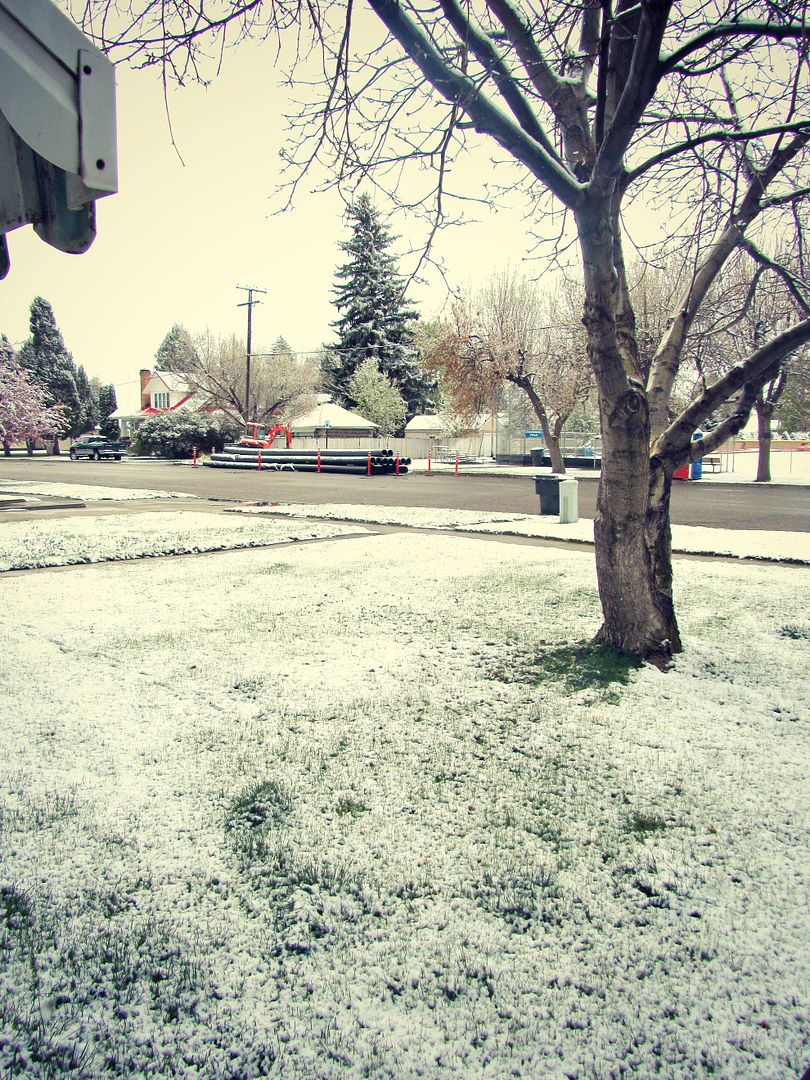 (Only in Idaho would we enjoy nearly 80 degree weather and then have snow dumped on us all in one week.)
You shut the front door, turn on the Today Show and

PLAY

!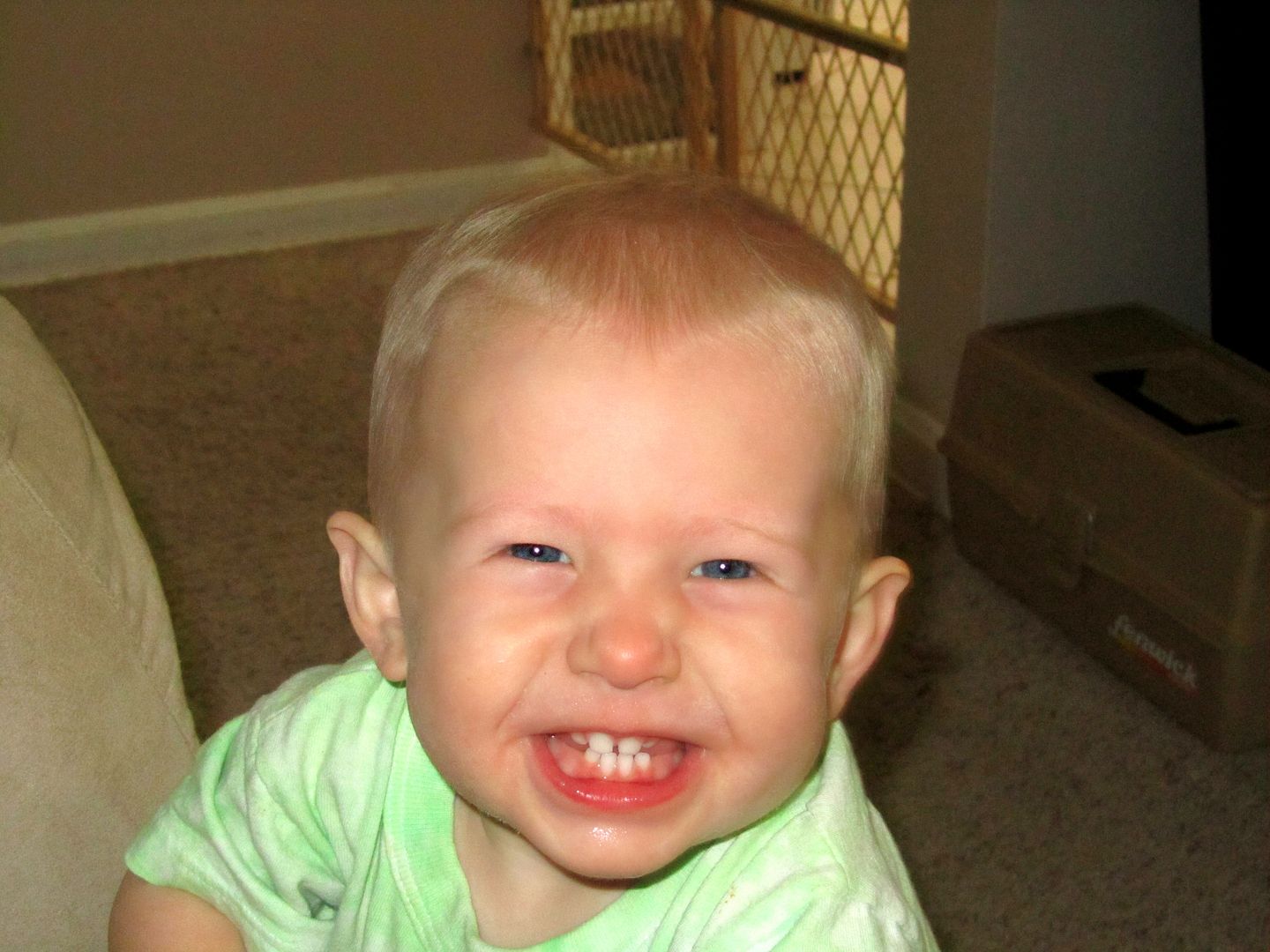 Have a

meltdown

in front of the baby gate when you think life won't go on anymore because you are starving.
Then suddenly squeal with

delight

when mom shoves a heaping spoonful of oatmeal into your mouth.
Then it's back to playing with the ball you won't put down.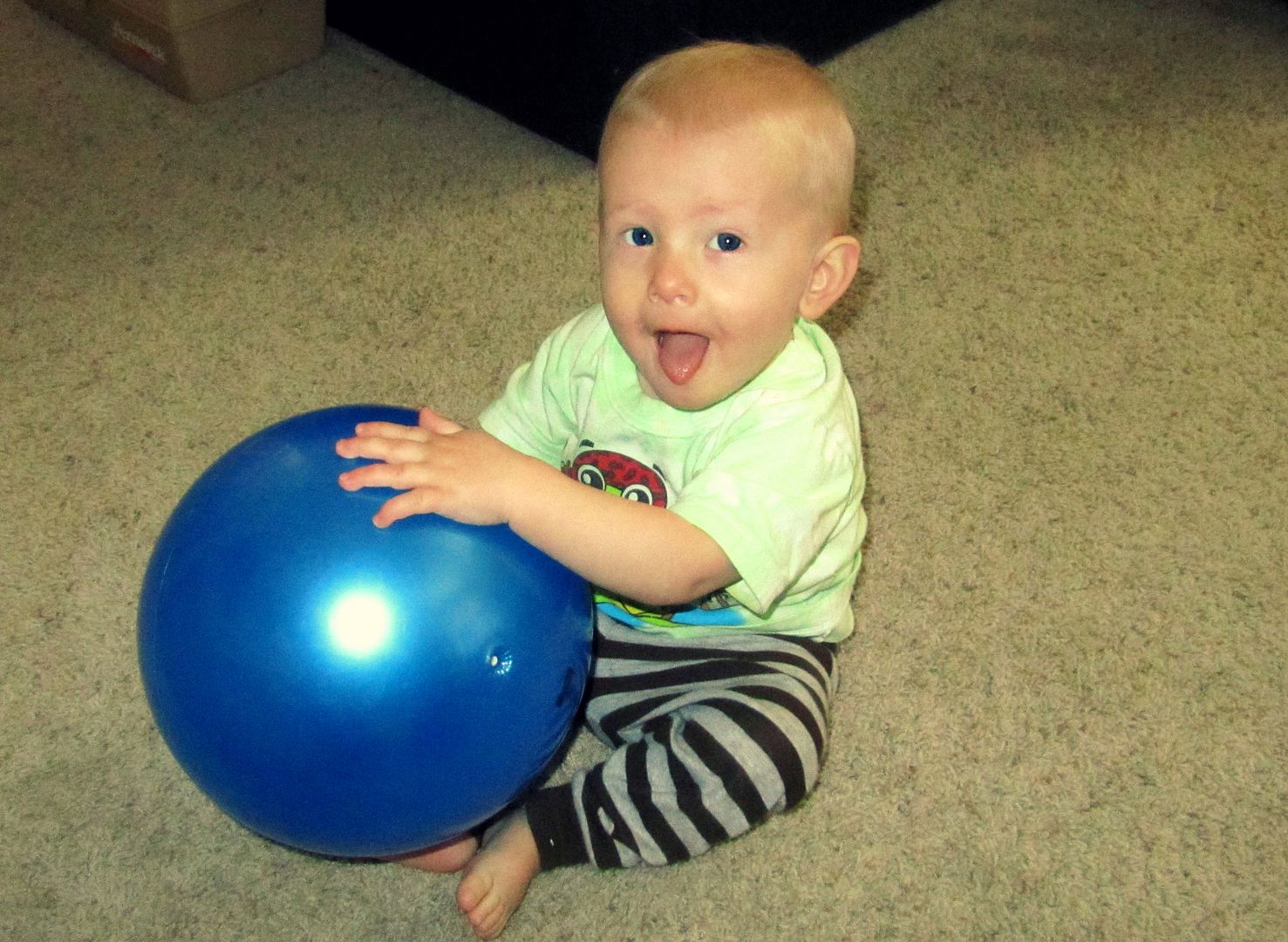 And we of course had to do a little of this..
Then, we grabbed your bottle and its been silent ever since...
hopefully, it will last for a couple of hours so I can perfect my bread making skills.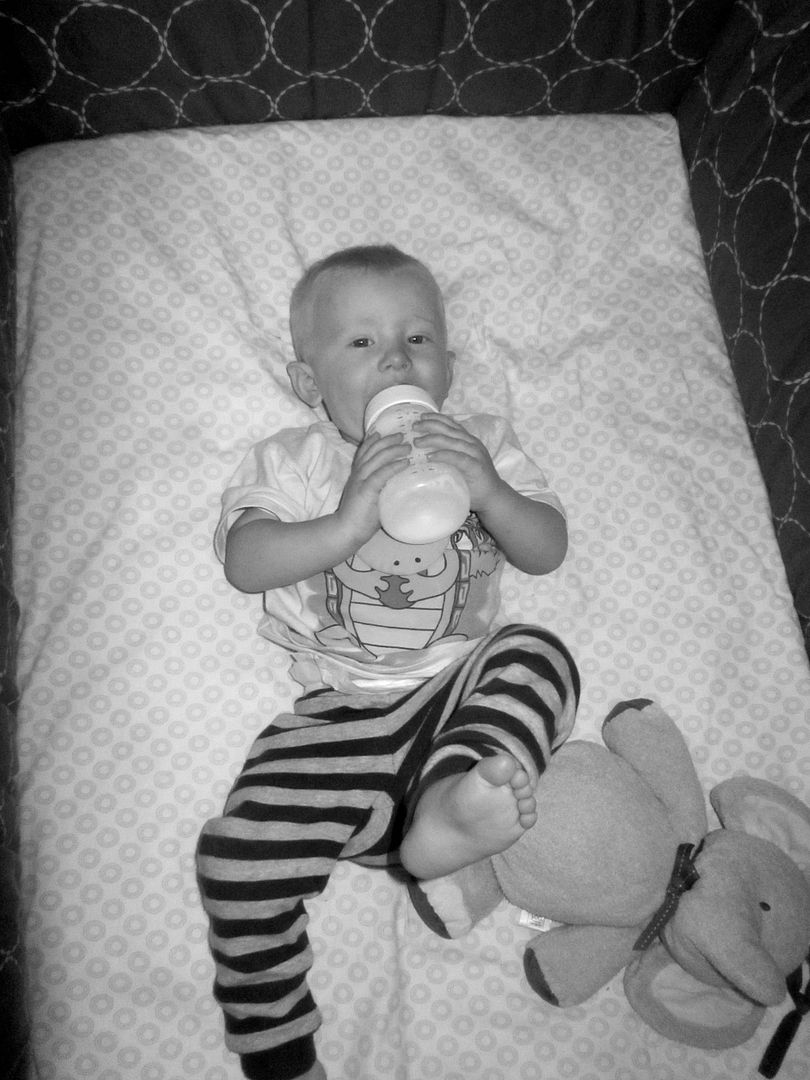 That's what we do when it snows...