When someone loses a family member, their whole world turns upside down. They try to do everything they can to cope, and often times, their actions don't make sense to everyone looking in from the outside. Before losing Preslee, I figured two years would be plenty of time for someone in my situation to be back to "normal." Little did I know losing a loved one changes you forever, and the time it takes to heal takes much longer than I expected.
My coping mechanisms haven't always made sense, and I haven't always been aware of what I was doing.
For example, I hated how clean my house stayed, (crazy I know) especially in the corner of our front room where Preslee's toys had been. It was a constant reminder that my toddler was missing in my life. I didn't realize it, but I would constantly clutter the area up. I'd put my school books on the floor, along with my backpack. The frames from the funeral stayed there for a long time. Looking back, it seems like I put anything that could fit in that little corner. I'm grateful for a patient husband who never said anything and months later rearranged the furniture while I was at school to try and help. The rearrangement made a huge difference and helped me become aware of what I was doing.
I'm sure everyone who entered our house just thought I was a mess. I remember being embarrassed, and thinking I need to get that cleaned up, but for whatever reason every time I cleaned it, I would clutter it right back up.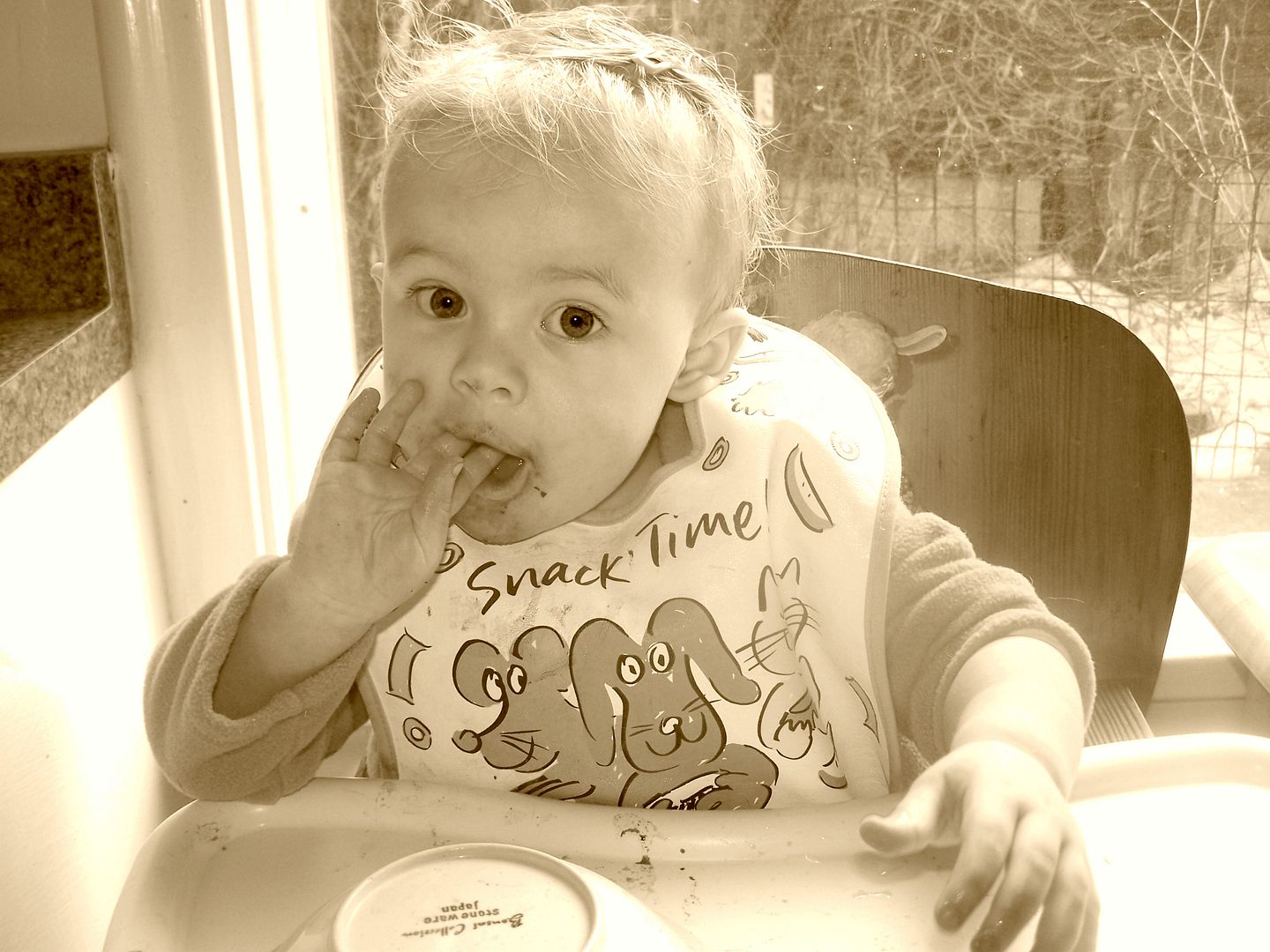 Preslee 03/10
It also devastated me to eat at the table without Preslee in her high chair next to us. For about a year and a half, Pat and I rarely ate at the kitchen table. We ate in the front room, something we rarely did before the accident. And then a few months ago, when I moved up the high chair from the basement for Ledger, we started eating at the table again. It wasn't until last month, 23 months after losing Pres, that I realized that there had even been a problem.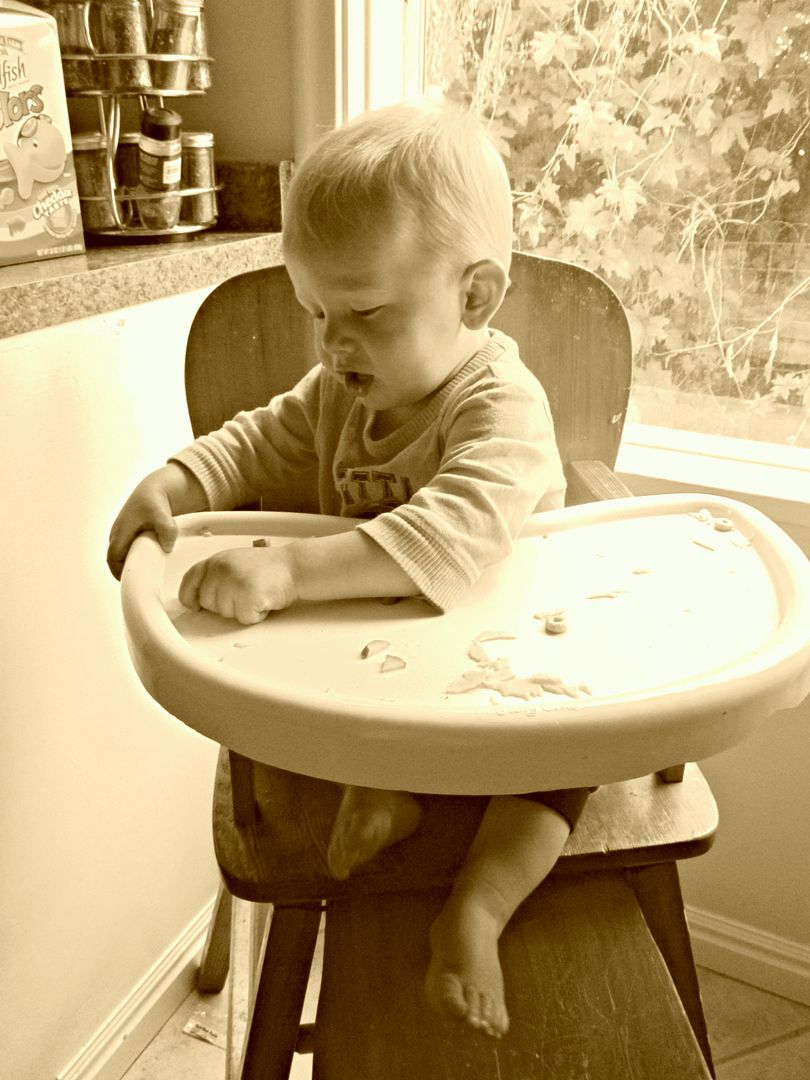 Ledger 05/12
Those are just two examples. (I've done some other weird things)
Lately I've noticed that even though I thought I was fine in the past, this past month is really the first time I'm starting to feel like I'm functioning at my best again. (I've seen a big difference in Patrick as well) I feel like I'm finally moving out of autopilot and am beginning to think clearly again. I'm accomplishing a lot more each day. A year ago, I would have told you I was functioning just fine, but it took me 2 years to realize I wasn't. And who knows, I might say the same thing next year.
If you are wondering how to help someone after they've experienced death,
I'm so grateful the people I knew, especially Pat, didn't feel the need to call me out on every little thing I was doing wrong. Even when they felt like I was off my rocker... because I was constantly making my front room messy, quit cooking dinner, and left things on the kitchen table so we couldn't eat there. J
ust let them be, or follow Pat's example and learn how to help without making an issue out of it.
Because I can assure you are trying their best.
Sometimes it just takes time.
P.S. Thank your for all the sweet comments on Monday. We feel incredibly blessed to have all of you support.