It's hard to believe two years ago today, our world was forever turned upside down when we received a phone call letting us know there had been an accident...

What I wouldn't do to hold my daughter again.

Holding Preslee in the hospital was such a rare blessing, that I literally held her as long as the nurses allowed me to. Pat was so selfless, and continually sacrificed his turn to let me hold her, just in case it was the last time.

The last night the three of us spent together as a family, I held her until the wires and tubes were a tangled mess, and she was slipping off my lap. I cried out for help, and the sweet nurse walked in, picked her up, and placed her in bed. She quietly turned around and told me I could lay next to her. I immediately began to sob as I climbed into bed and wrapped my arms around my little girl. The nurse placed a blanket over top of us and tucked us in together. I thought about how our roles had reversed for the night, as I was now the one crying myself to sleep.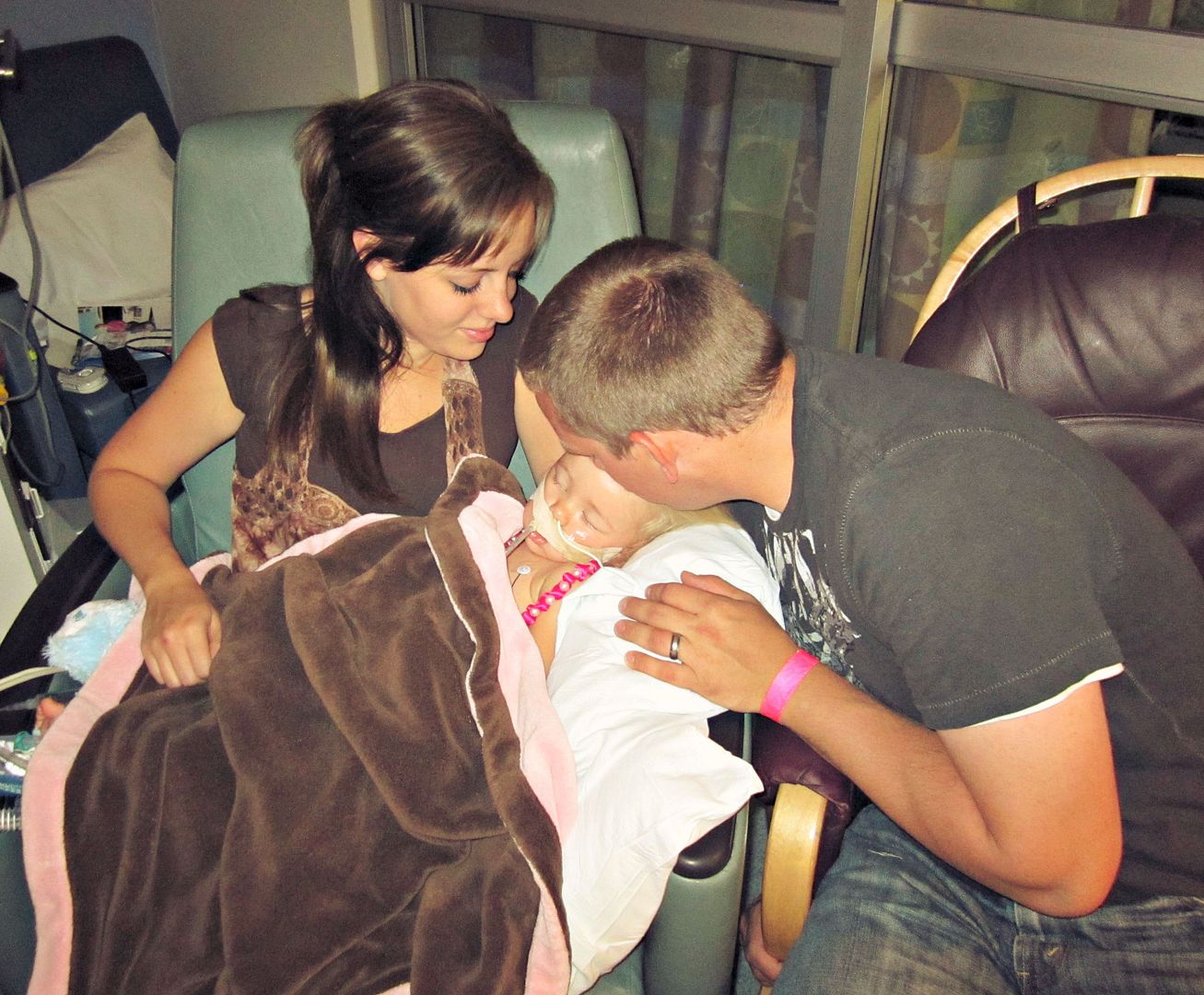 I'm still not sure why this is our story, but it is...
I hope this week passes by quickly.
We love you Preslee.