Winner of the Stitcheroos giveaway is...
One Girl and Three Crazy Boys!
Congrats! I can't wait to see what you design.
Stitcheroos is offering a 20% discount to all of you.
It's valid until August 31st.
Just enter

sullengerlove

while checking out.
A couple of weeks ago, we repeated
last years
crab boil with all of Pat's friends,
and it did not disappoint.
Due to the weather, we had it indoors and Trevor at Rebecca's new house.
(Thanks Reb for taking that on 9 months pregnant)
On the Menu:
Crab
Shrimp
Fruit
Potatoes
Corn on the cob
Red lobster's cheddar biscuits
and
Raspberry Pretzel
salad for dessert.
(Photos taken by Lindsey Marlor)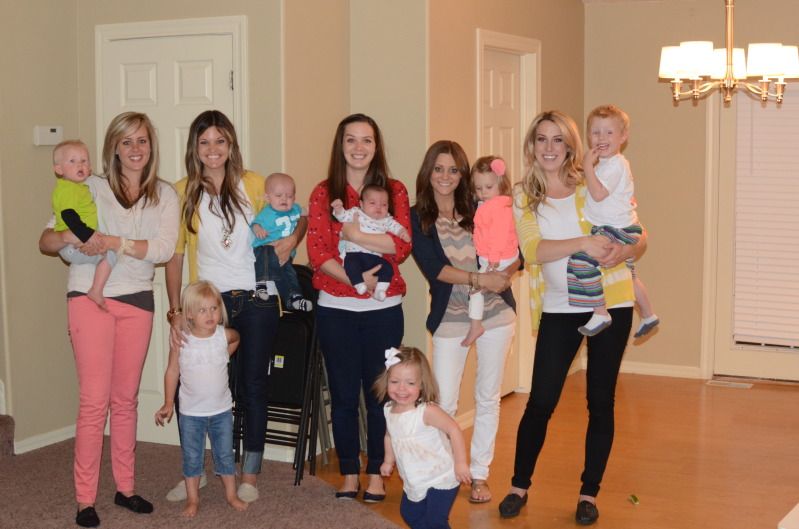 (Feeling bad that Isaiah & Jaclyn, and Wyatt aren't in any of the photos!)
Moments like these are when we miss Pres. It's hard to believe she would be older than all of these cute kiddos.
We definitely had a blast, and it was fun to catch up with everyone there.