It's always incredibly bittersweet using anything that belonged to Preslee for the first time. I've noticed, that after Ledger uses her things, that sick feeling in my stomach goes away when I see that particular item usually buried in the basement. It helps that those items are no longer just Preslee's, but they become Ledger's as well. They become both of my kid's things, and I love that.
About a month before the accident, I bought this little frog or "og" as Preslee called it. It's a little kiddie pool, and sprays water in the front. Preslee would sign frog all day long, hoping I'd let her play outside in it. I remember this day in particular was incredibly hot. When she walked outside, she started blowing on everything, just like she did when her food was too hot.
I couldn't stop laughing.
My parents took this frog, along with the swing and car seat before we got home from the hospital.
About a month ago, I asked for it back. I was surprised how hard it was to see it again.
While looking at these pictures, I couldn't help but smile and cry all at the same time. My heart aches for her and that crazy messy hair.
That ghetto old necklace that had to be safety pinned together. I want to squeeze those little thighs one more time.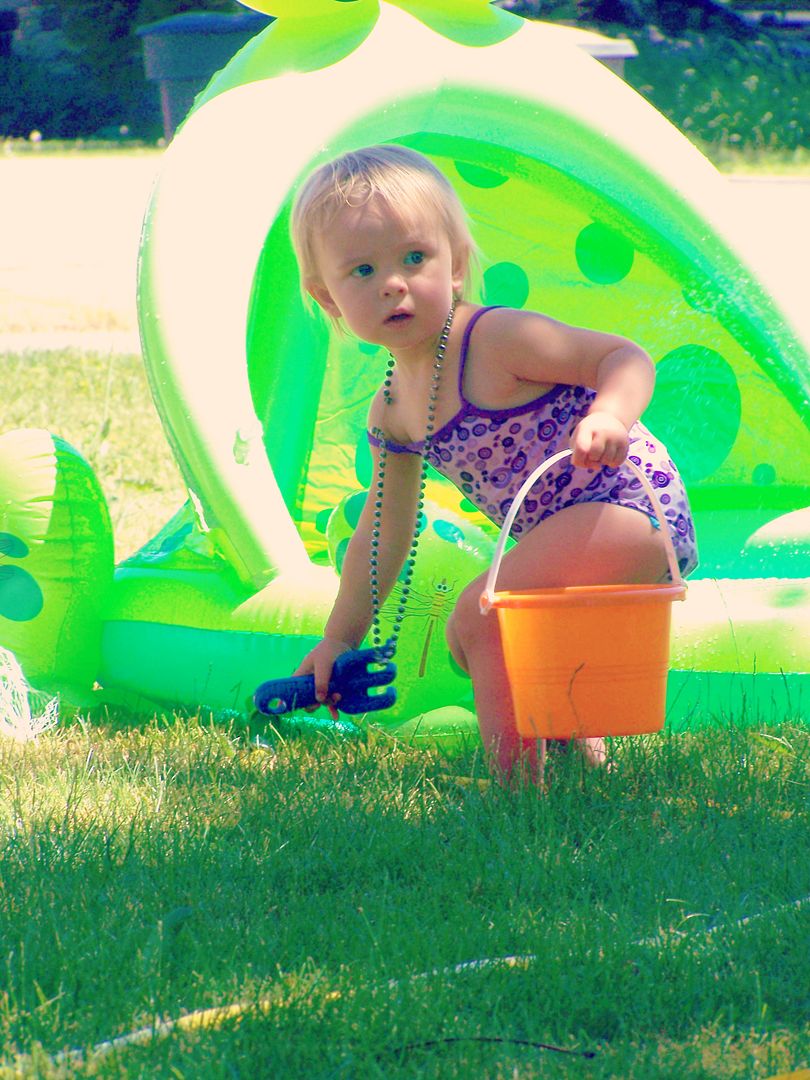 As painful as it was to set up, Ledger
loved

it, which made it worth it. He loves being sprayed a lot more than Preslee did, and sat in the water for about 30 min. When he was finished, he ran across the lawn with a soggy diaper nearly down to his ankles.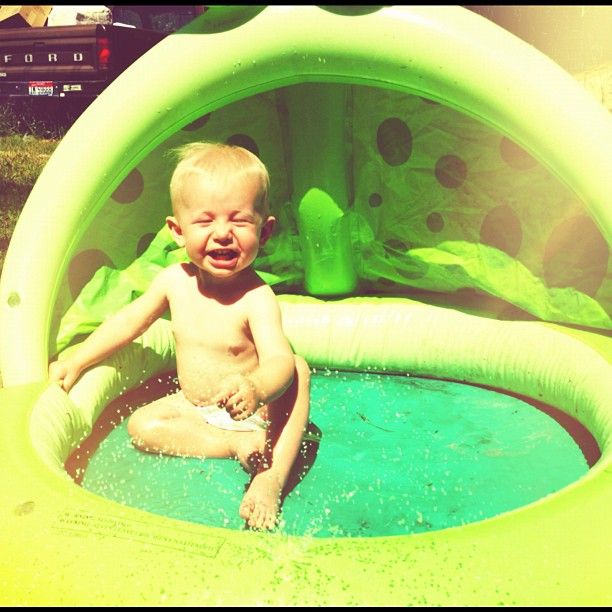 I hope we have a girl in the near future, I think it will be hard, but incredibly healing to be able to use more of Preslee's things. I still haven't given much away, the things I did I regretted almost immediately. I know I can't hold on to everything forever, but for now, most of it sits in 8 colored bins downstairs.