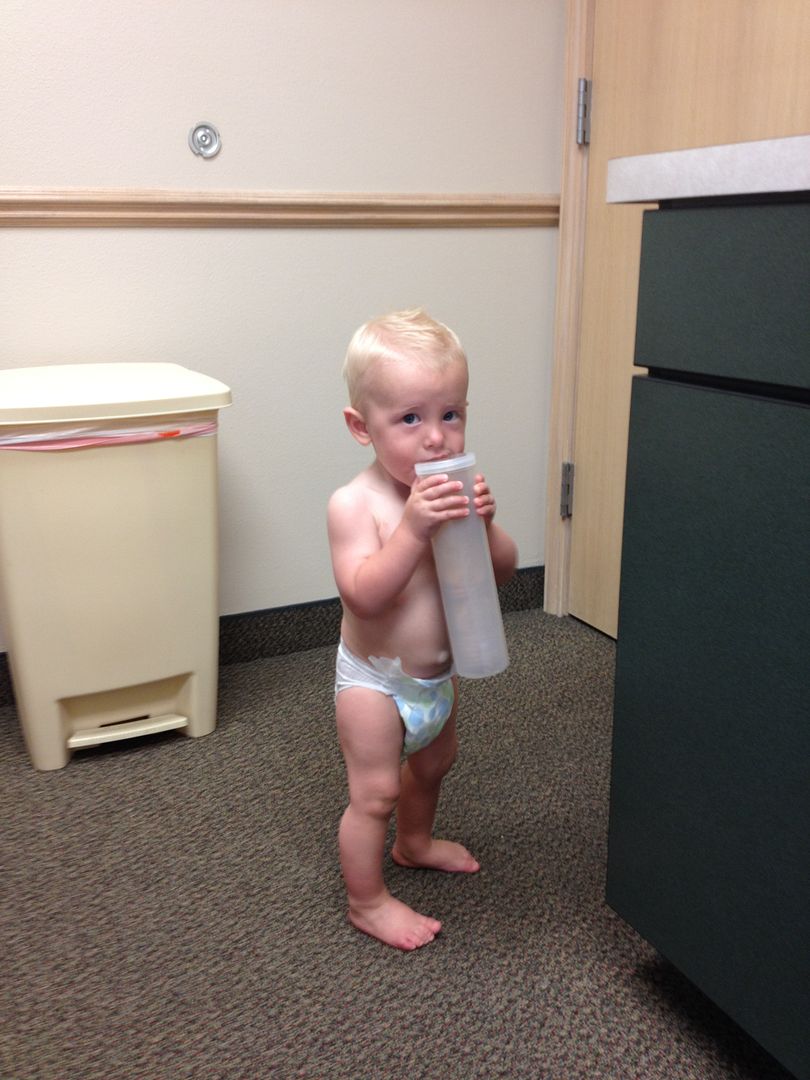 Sledge Hammer's 12 mo stats
Weight- 20.5 lbs. (16%)
Height- 30.5 in. (72%)
Head- 18.3 in. (49%)
Ledger only put on 4 ounces since his last check up, and we're stoked to say he now has an average sized head.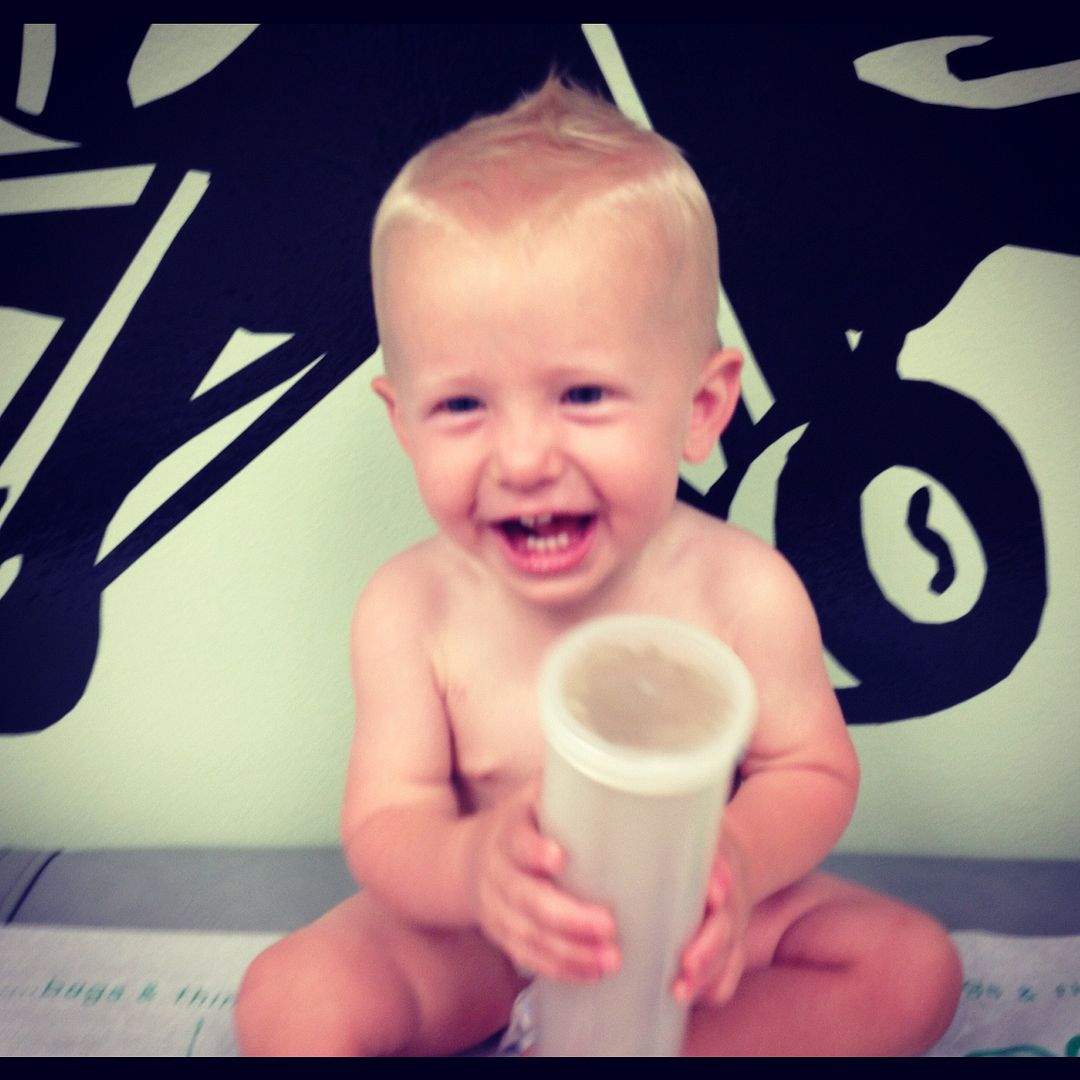 Poor kid didn't know what was coming next...
He didn't cry long after receiving six shots, he just became extremely angry.
Grandma Siddoway met us afterwards at Arctic Circle, and bought the brave boy some chicken nuggets.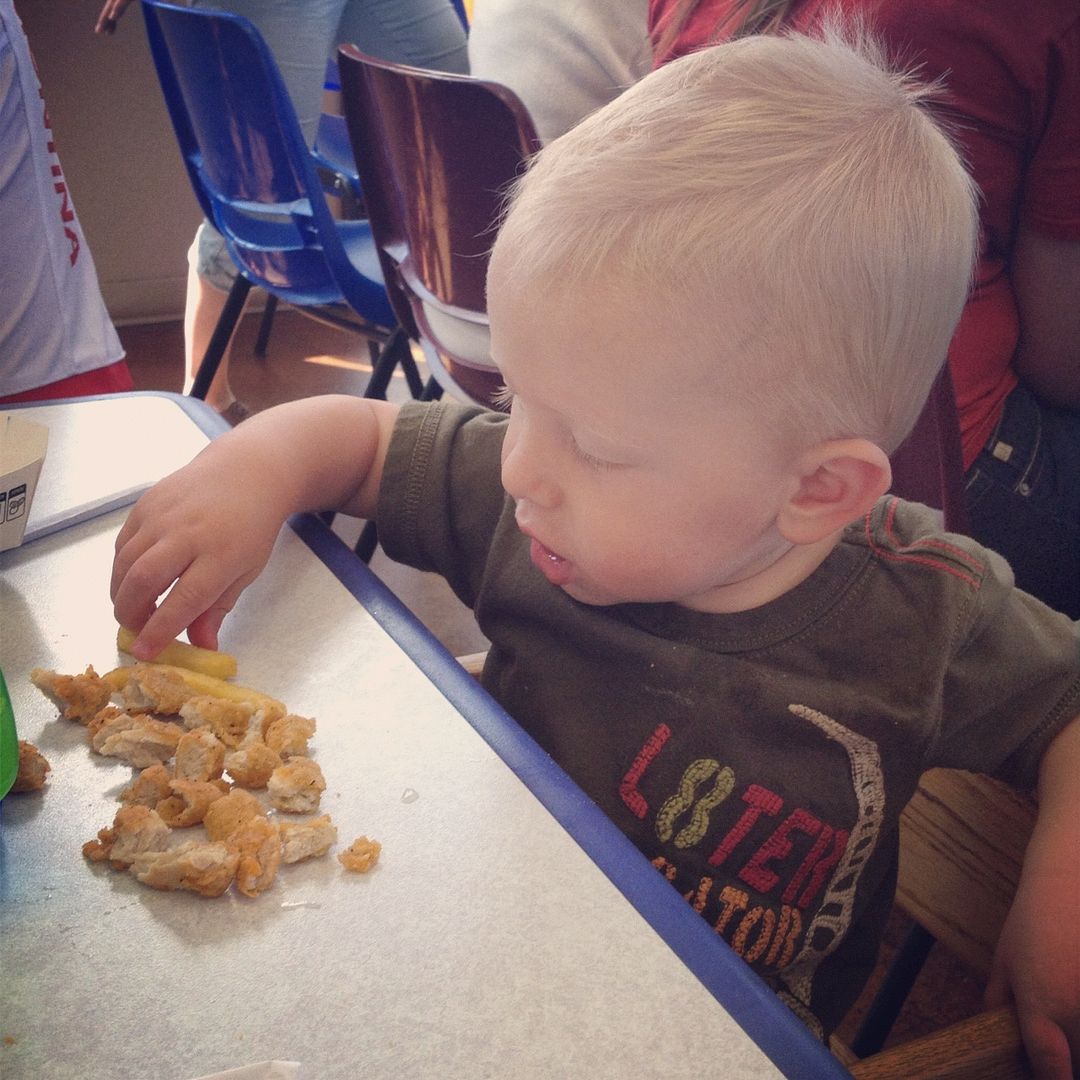 Ledger was pretty sick the next week, which meant a lot of cuddle time in our PJ's.
As hard as it was to watch him so sick, I must admit I was grateful for the hours of cuddle time that came along with it.
I'm definitely grateful to have a healthy growing boy.