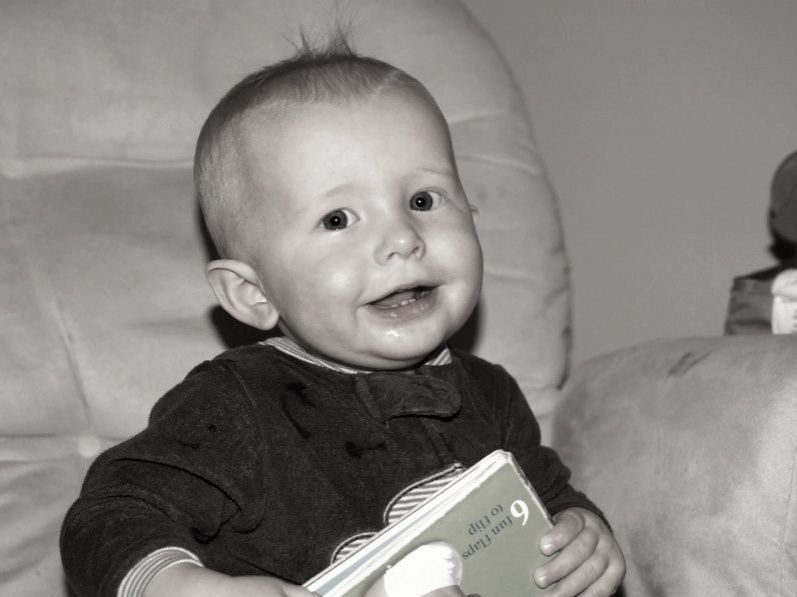 This kiddo took off crawling and never looked back. Now, a week later, he's pulling himself up on every piece of furniture he can get his little hands on, and walking along it. And when he wants to get down, he practically dives, which often leads to a major bonk on his head. Oh well, it hasn't stopped him yet.
He loves that he can now reach and torment Pog.
I took these pictures in order, Ledger tried to eat her ear, and the look on Pog's face is a classic, "Get this kid out of my face!"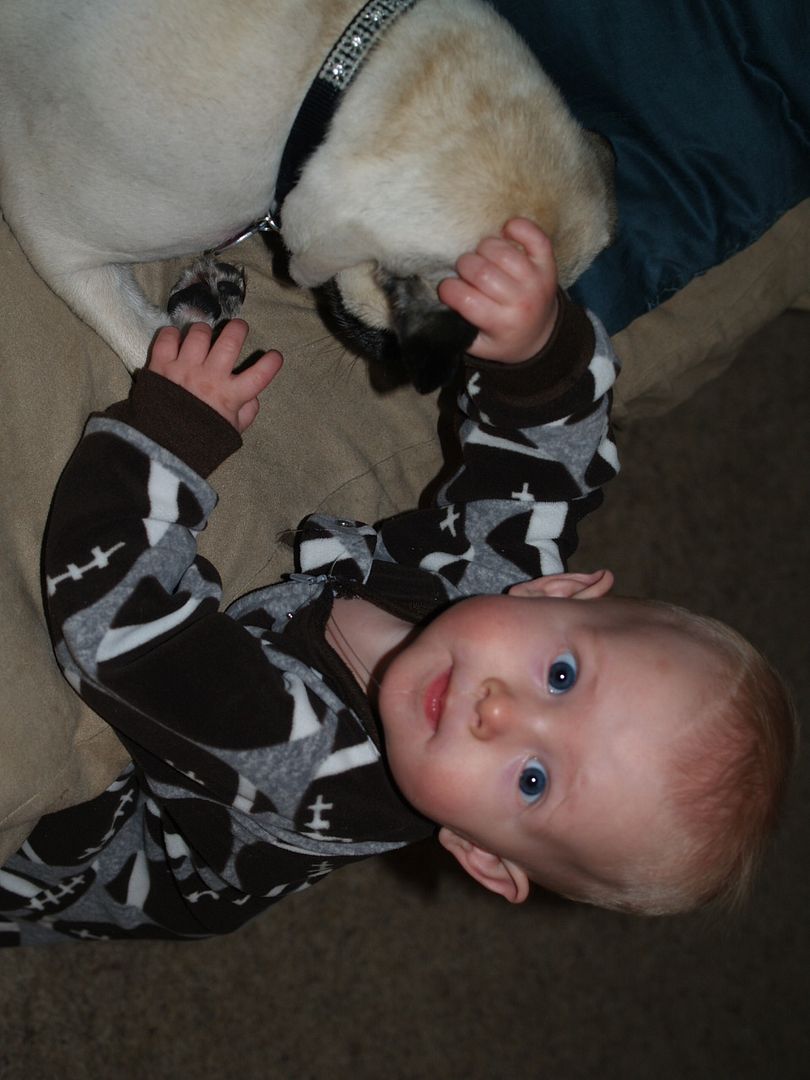 Yesterday, I found Ledger triumphantly on the floor sucking on a piece of dog food... which made me gag as I dug it out of his mouth. He was lovin' it, just like his older sister did. This means Pog is back to a restricted feeding schedule when Ledger is asleep.
My happy baby returned yesterday after a long week of teething. His 7th tooth cut through, and is now back to two naps a day. His teeth are coming in so fast!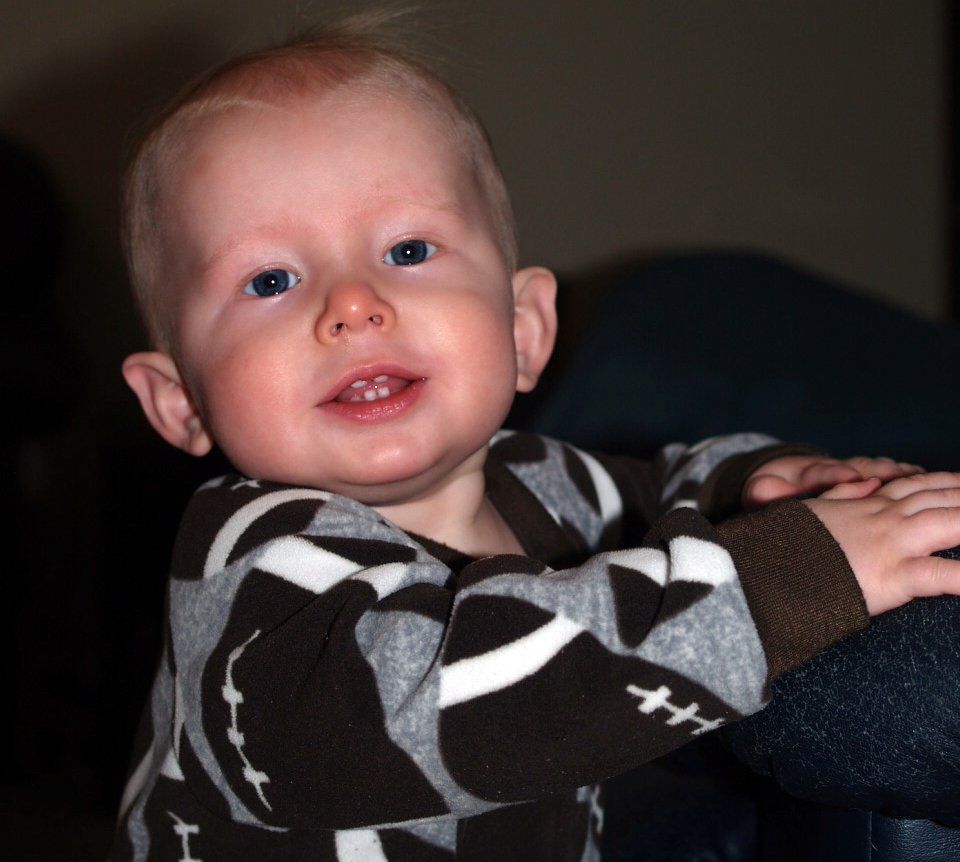 Ledger's first time sitting up in the tub. I'm surprised he never tried sitting up before a couple of days ago.
I ran to the store one evening, and I received this picture from Pat, saying "Hi Mom!" Ledger certainly loves when Dad plays with him.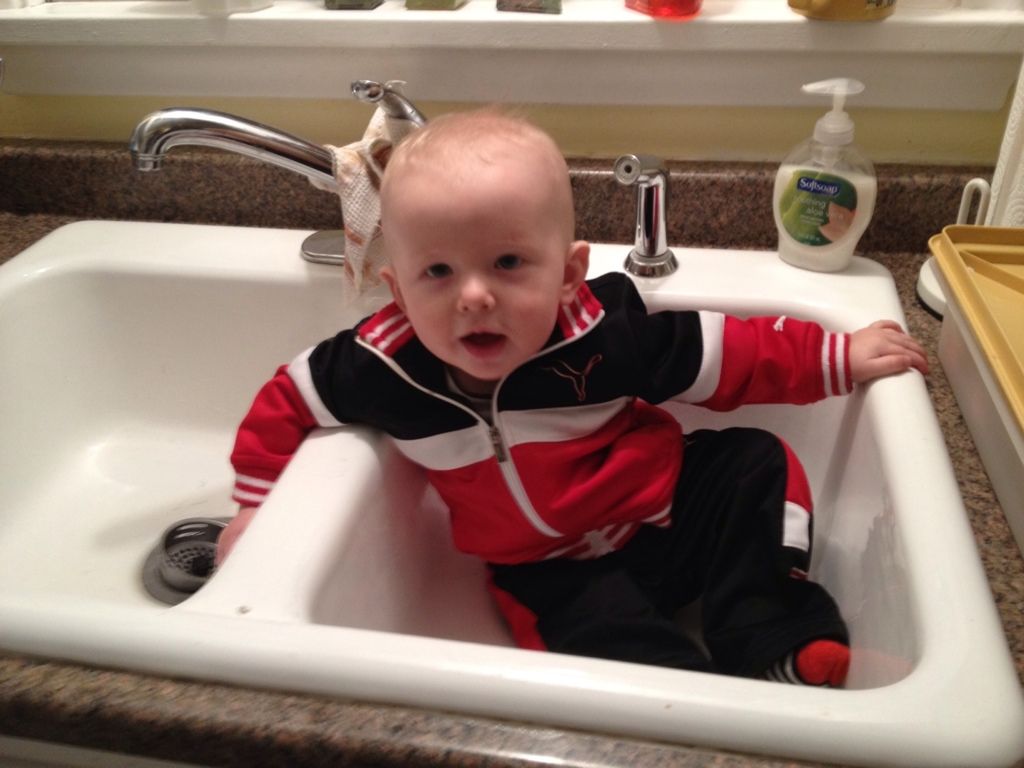 These past 8 months have flown by, he's going to be a year old before we know it!