Christmas was kind of chaotic. But we loved it.
Our schedule went a little like this.
Open presents and eat breakfast. ( I cooked almost everything the day before)
Church at 9 AM.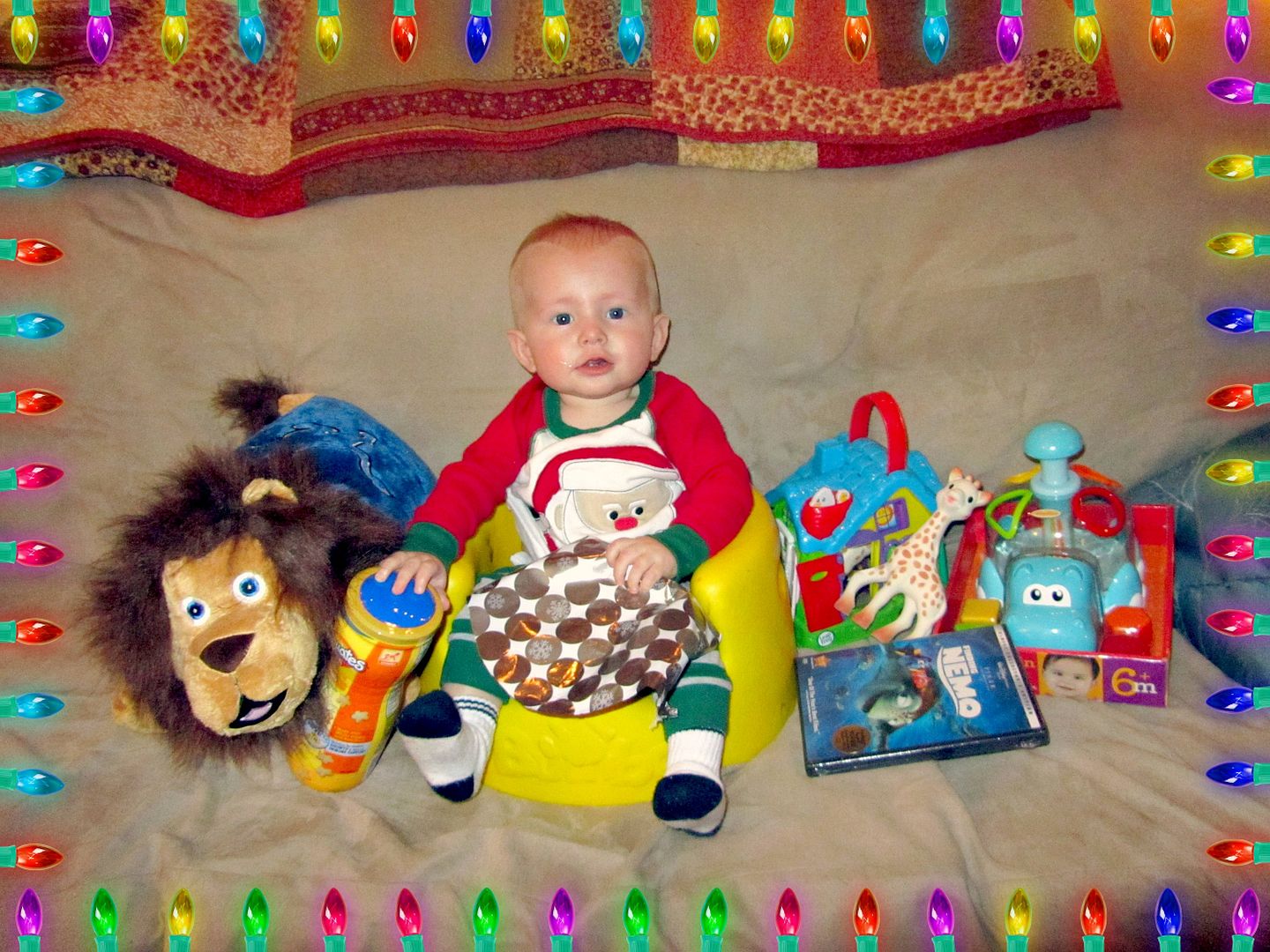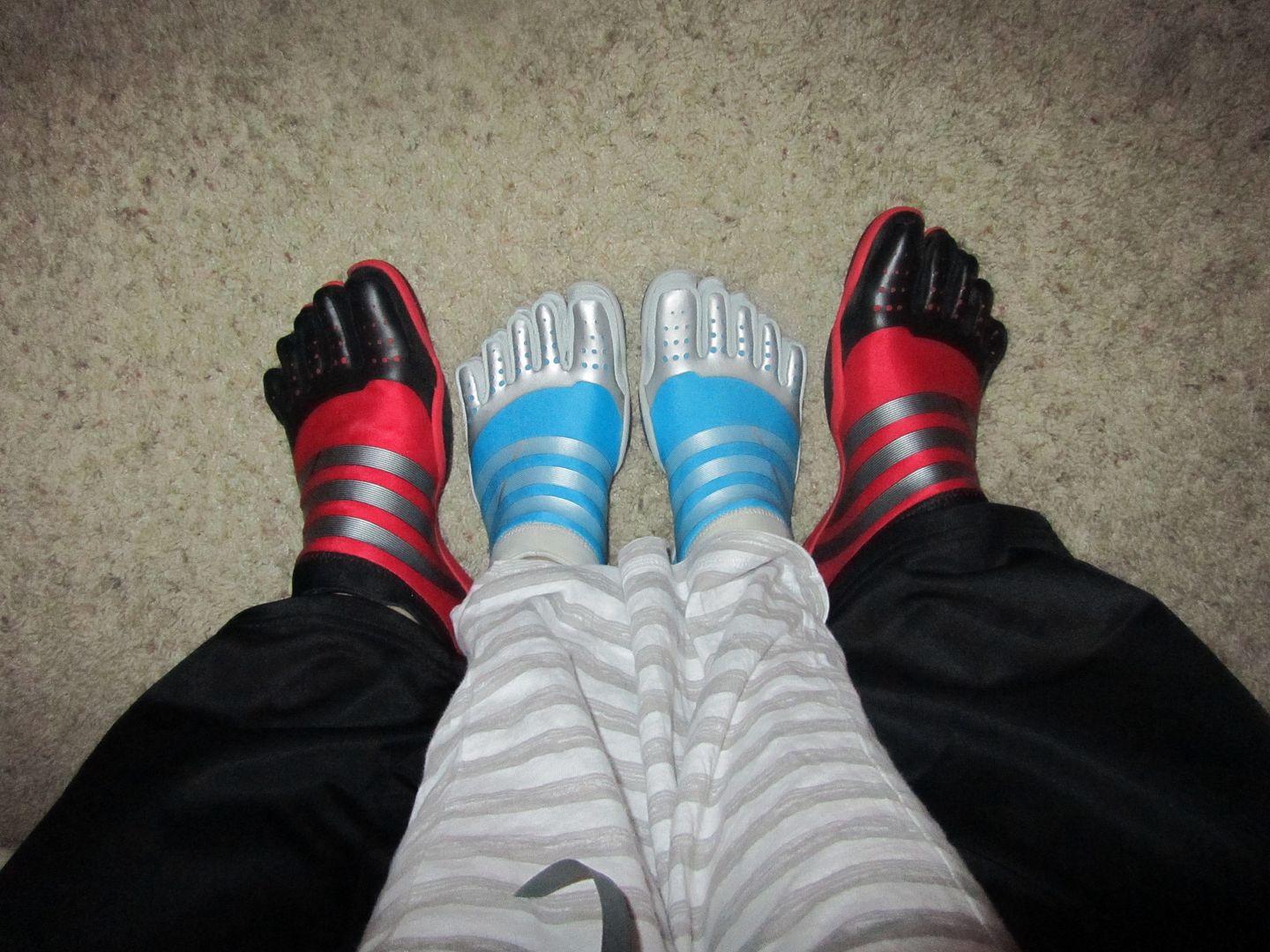 One of Pat's gift to us... workout shoes. Ha I'm actually surprised with how comfortable they are.
Right after church we drove to my parents house. Rhett called from Porto Alegre, Brazil at 11 AM. We actually got to skype, which meant Uncle Rhett and Ledger got to meet :) He only has 4 1/2 months left. Yay!
Afterward, we quickly opened presents.
We drove to Idaho Falls to Pat's mom's house.
We got there a couple hours before everyone else, so Pat and I played the Wii.
We ate ham, turkey, and some awesome potatoes. We then opened presents with Michele and Layne.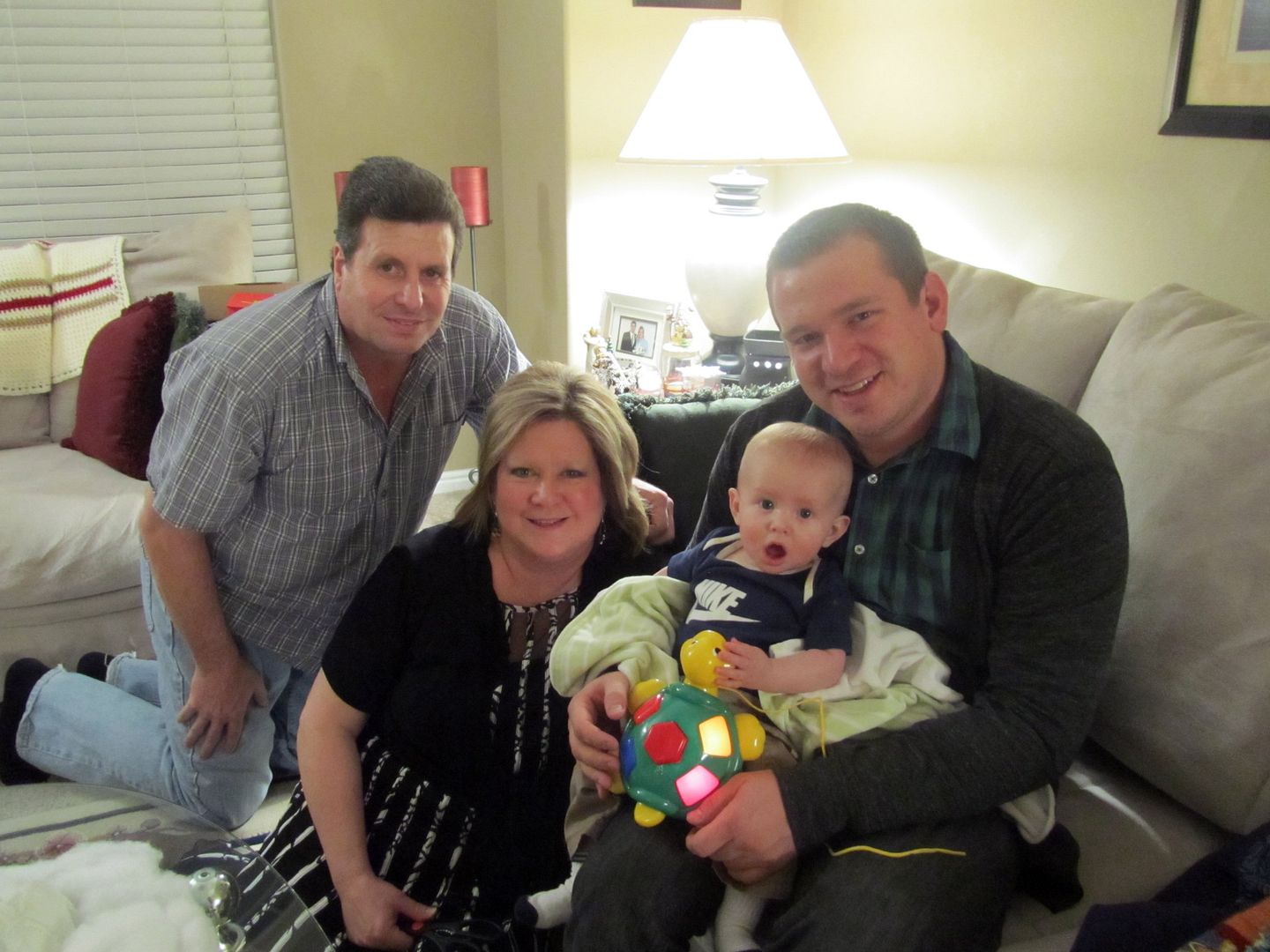 Then we drove back to Rigby to Pat's dad's house.
We ate some more food and opened presents.
I just realized I didn't get any pictures of Jamie, Linsy, and Ivy who were with us at both houses.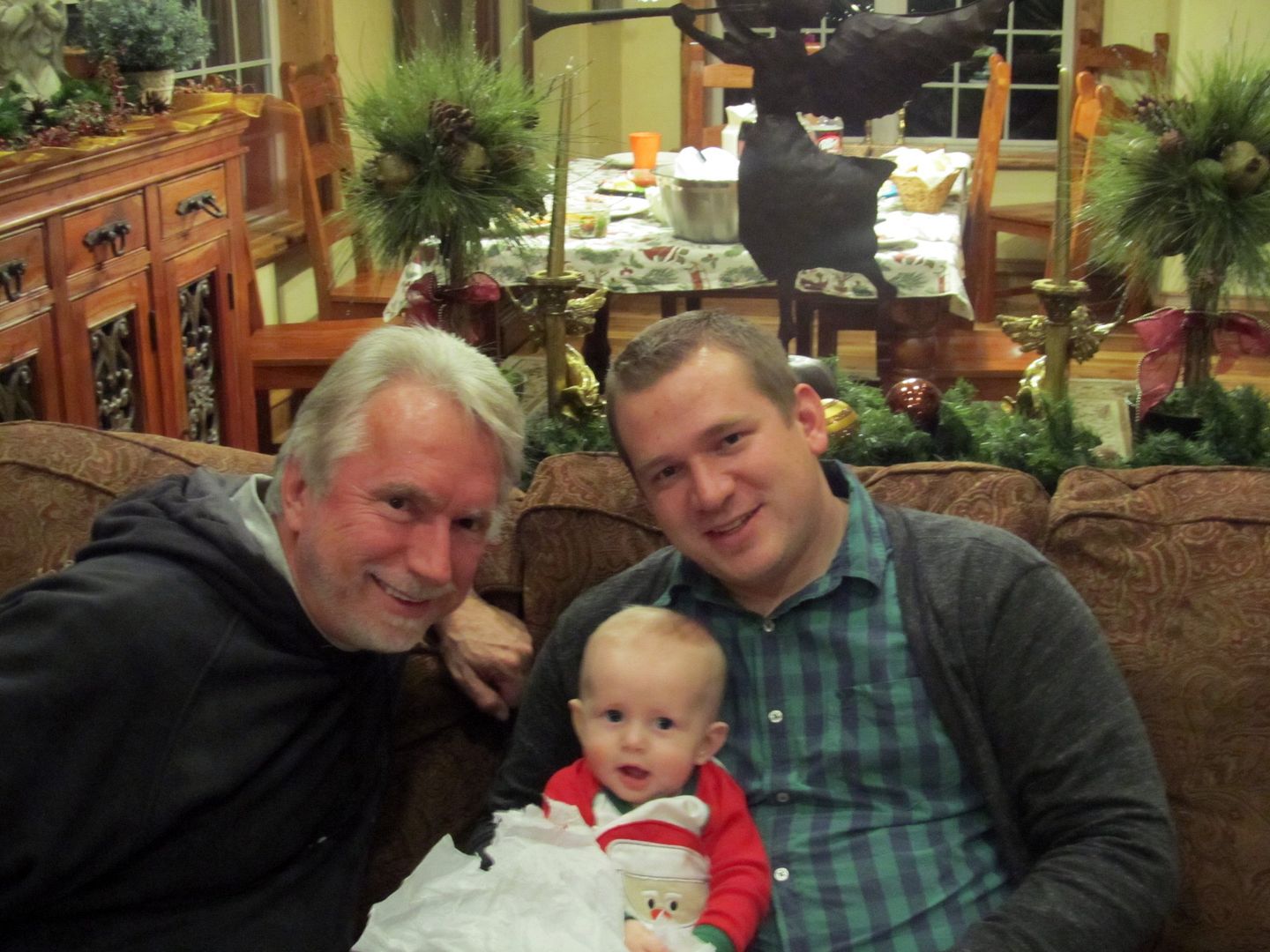 Ledger was too excited to sleep, about an hour after being at Dorsie's house he crashed hard. While he slept the rest of us ate prime rib and played ping pong.
We drastically missed Preslee this year, and are so grateful for the true meaning of Christmas. We owe our Savior everything. I thought a lot about this, especially Christmas Eve while we were singing. It was such a blessing to have Ledger with us this year. He was fun, he got so excited every time we opened a present with him. He would squeal. As weird as it sounds, he seemed to catch on more than Preslee ever did.
Thank you to family and friends who were so generous. We were definitely spoiled.
We hope you all had a very Merry Christmas!