I had
to share this. Here is a
fabulous
idea if you're throwing a Halloween party this year.
I came home Friday afternoon to an empty house. Pat was on his way out of town to hunt for the weekend.
I walked into the kitchen, and one of these packages was sitting on the counter, but with our names written on the front.
I unwrapped the package, and I was holding the blue book below.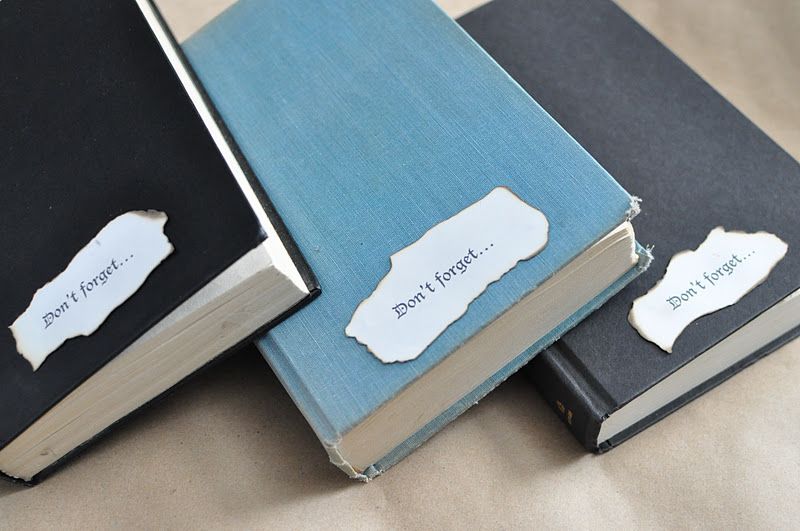 A little confused, I opened the book and this is what I saw.
It was an invitation to a Halloween party! Needless to say, I stared at that finger for quite some time, trying to figure out how Lindsey made it look so real. Super creative if I do say so myself. You out did yourself once again Lindsey Marlor. It sure did get me excited for the Halloween party. Just wait till you see our costumes, they have Patrick written all over them.
Visit this blog, A Pillow Thought, to learn how to make your own invites.