Last weekend we jumped in the car with Pat's dad and drove 8 hours to Spokane. Pat's brother Kash and his family just moved from Memphis area to Spokane. He's officially Dr Sullenger and working as an eye doctor. He was kind enough to give a few of us eye exams. It was fun to see him at work. We could tell he really likes what he's doing. Pat is now wearing contacts for the first time in about six years.
Anyway, little Roxie, who is just two weeks younger than Ledger, was blessed that Sunday. The blessing was beautiful and Roxie was great and didn't make a peep. It was an incredibly quick trip and a lot of driving, but it was fun to visit and it was my first time in WA. It's beautiful there! Ledger practically slept both ways, he really only woke up when we stopped. He was a champ! Here are a few pictures, a few stolen from my sis-in-laws.
| | |
| --- | --- |
| Fascinated by the Balloons. | |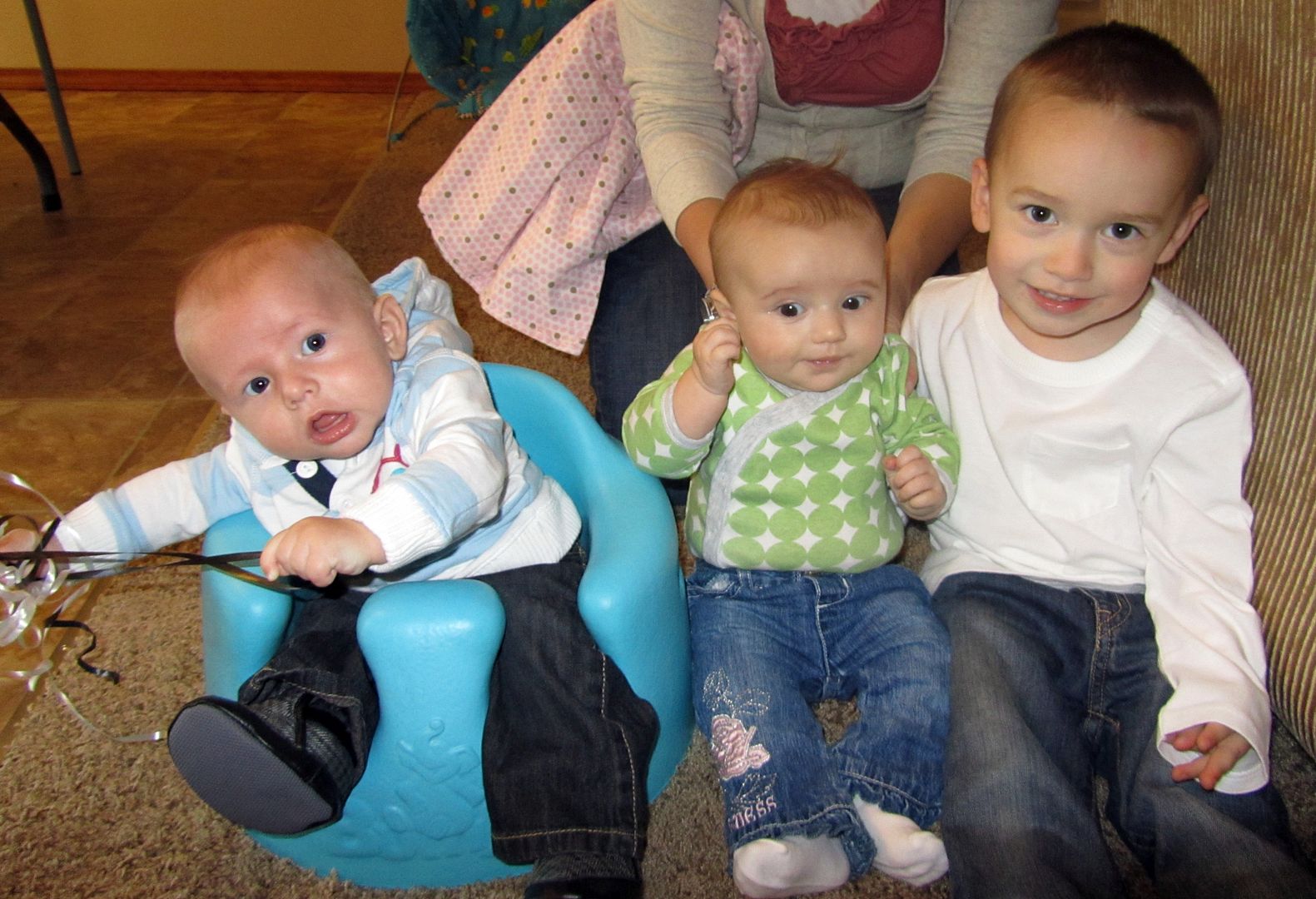 We forgot to take another, we're missing Ivy in this. We'll have to get one with all 4 of them next time!
| | |
| --- | --- |
| Ivy and Hudson, they were pretty funny! | |
The guys making Sushi!
Pat was in heaven. I didn't love it as much as he did, but I told him we'd still make it every once in awhile.

Thanks for letting us crash at your place Kash and Cara. We had a blast, and the food was awesome!