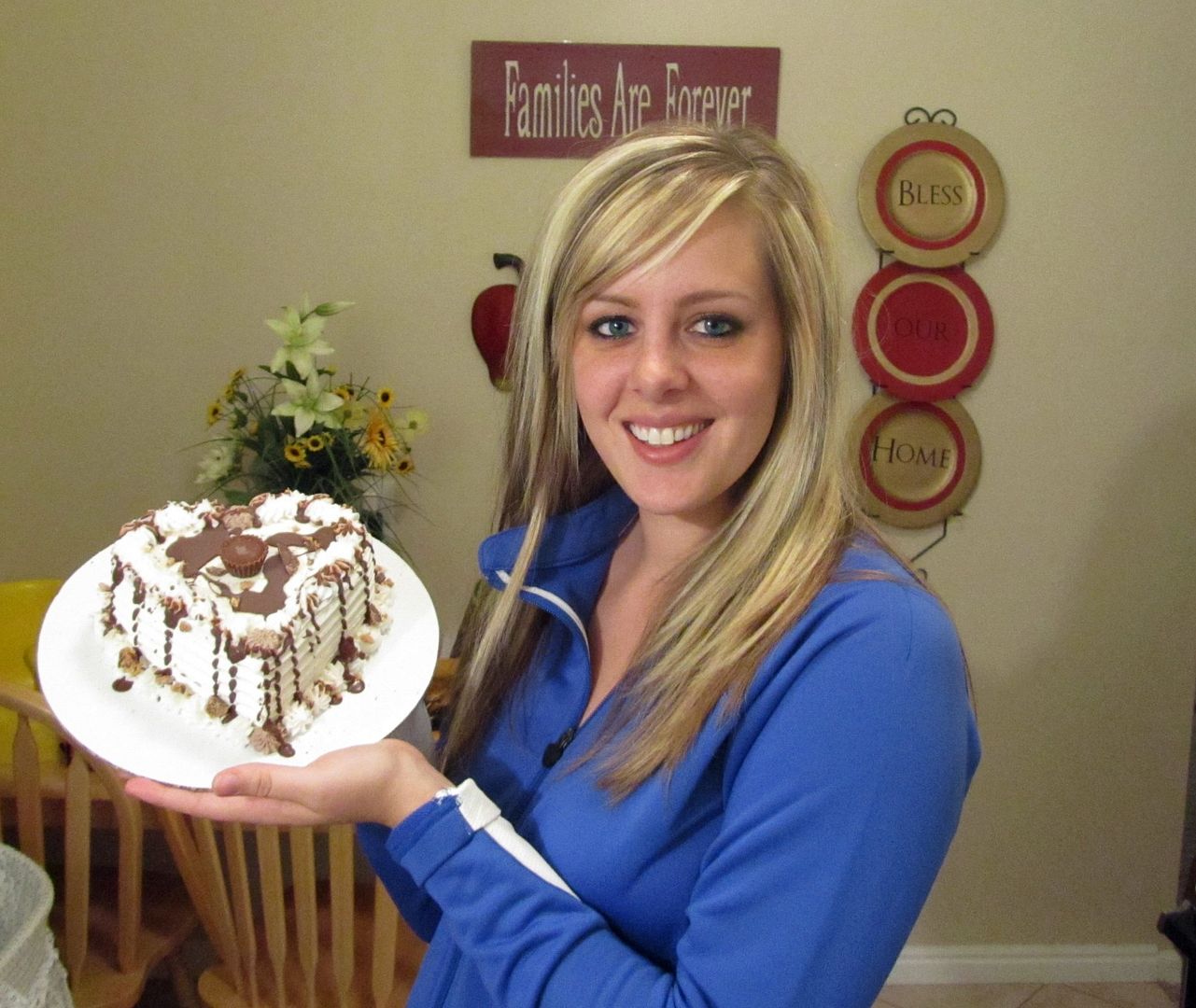 I recently celebrated my 24th Birthday. I woke up to Pat making me breakfast! This was a historic moment in our marriage. Patrick always says he grills meats, but he doesn't bake or make breakfast... I could eat breakfast for every meal, so for him to make me a huge breakfast was probably my favorite part about my Birthday. Thanks babe!
I was surprised with a caramel apple and an ice cream cake from friends (Thank you sooo much, they were delicious) When Pat came home we went to Texas Roadhouse and got some ribs :) Afterward, he let me pick a few things out at the mall. Our friend Amber was kind enough to offer to watch Ledger. It was our first date without him. A big step for us. Thanks Amber :) I wanted to thank everyone for sent Birthday wishes, it was a fun day! Pat definitely spoiled me!
No, the picture of Pres behind us wasn't planned, but it gives it a fun touch
Classic open mouthed Ledger face.
Also, this little guy is now 4 months old. It's crazy how fast time flies once you have a little one in the home again. He went to the doctor yesterday, and got his shots. Preslee hardly ever cried when she had her shots done, and once you picked her up she pretty much quit crying. Well, this kid on the other hand milks it for all it's worth. He's so funny. He was still fake crying/whining half way home. Every once in awhile letting out a scream to let me know he was still upset. I love this age, they start showing so much personality :)
His stats are almost identical to his older sister.
A few things I want to remember
He just jumped up to 6 month clothing.
Obviously hitting a growth spurt, all he wants to do is sleep (Last week most nights went from 8 PM to 8 AM)
I've noticed the past few days he's starting to close his mouth every once in awhile. Just like Preslee they always have their mouths open.
I'm still offering prune juice to the poor kid.
We're trying to soak up all the sun we can before it disappears with trips to the park and walks to Broulims with the stroller.