I had been so excited to go see Les Mis! My parents bought Pat and I tickets back in October for my Birthday. The plan was to meet up with my parents and brother Dustin and his wife Alisha the night before the show in UT to have a barbecue.
A few fun pics of our nieces Kyla and Sophie.
My parents booked us a hotel in Layton, and while walking to the car the night of Les Miserables, I began having a few heavy hard contractions. They lasted until we arrived at my brother's house in Bountiful, so only about 20 min. When I got out of the car I could barely walk because Ledger was sitting on a nerve. I looked pretty ridiculous huge and pregnant hobbling around. :) Anyway, we left Sophie and Kyla with a babysitter and headed to SLC to eat dinner before the show. PF Changs had a 70 min wait... so we walked across the street to an Italian restaurant. My contractions started back up, and the dang place gave us a tour of their kitchen and sat us upstairs. ha I was struggling. But we ate some good pasta, salad, and bread and then went to the Capital theater.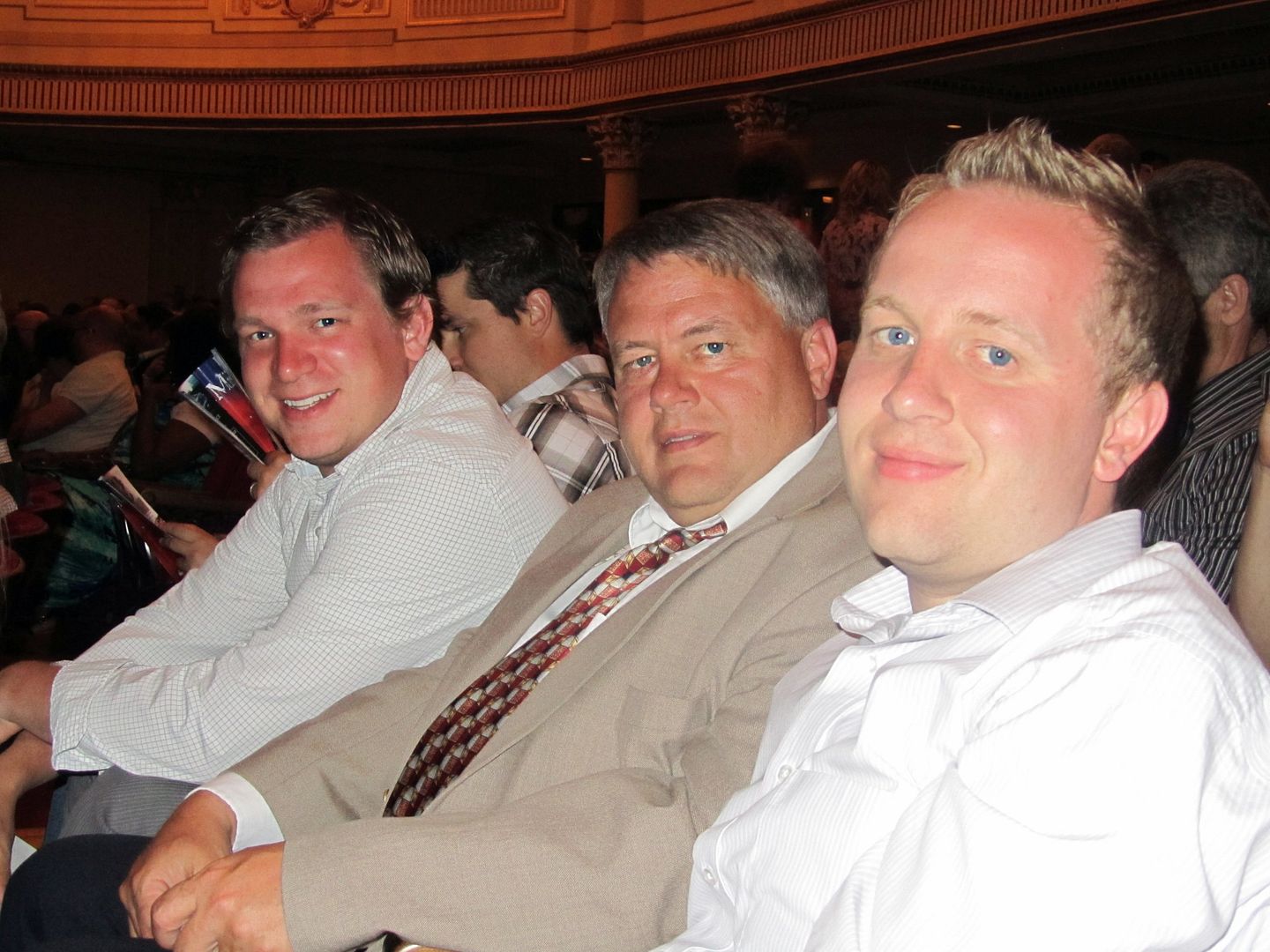 The boys all got a little sun by playing golf earlier that afternoon.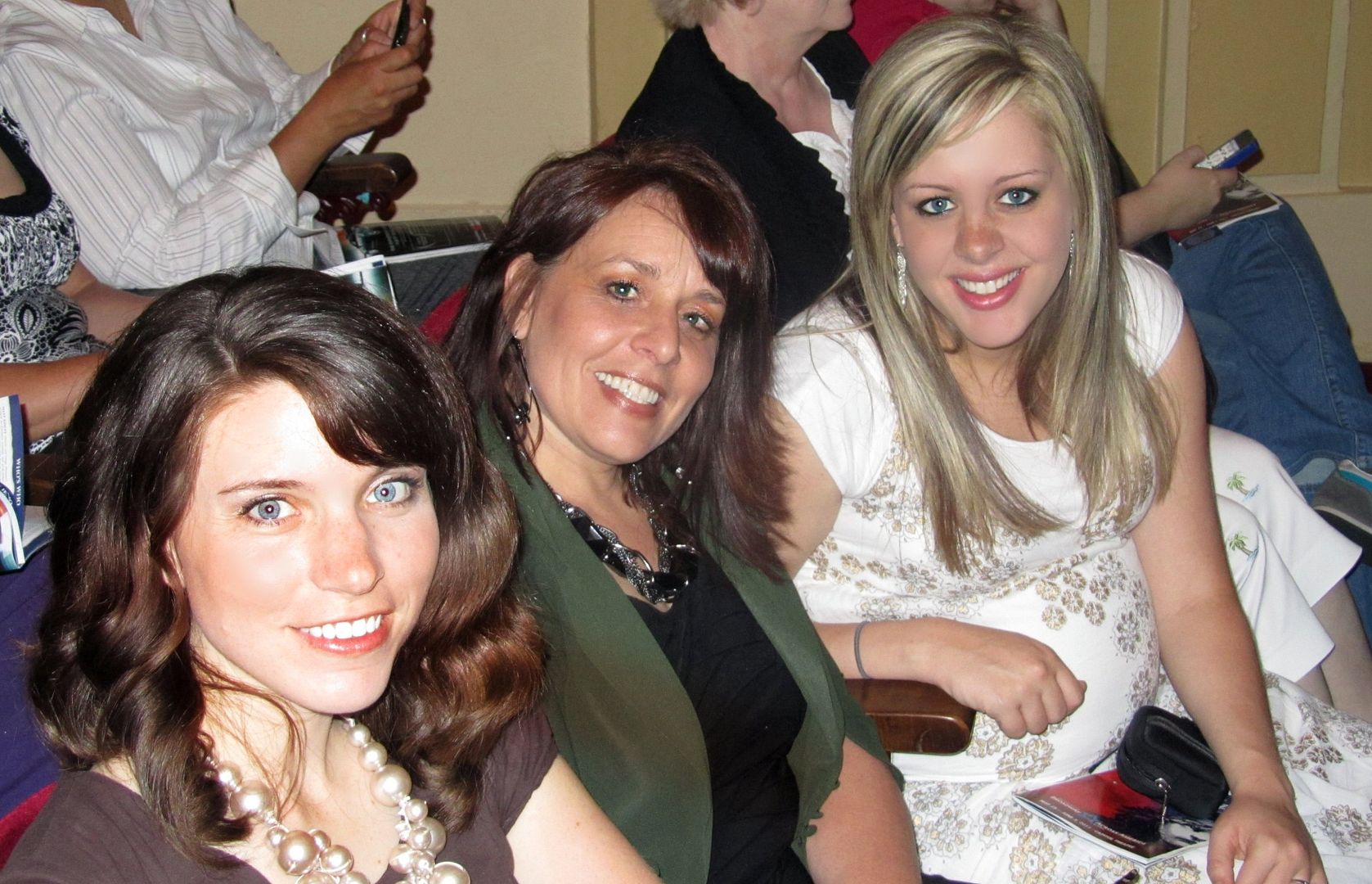 I got in trouble immediately after for taking pictures.
Not long into the show my contractions started up again. They consistently got harder and closer together. My mom started timing them and they were lasting about a minute and coming about every 90 seconds or sooner. They were as hard or even more intense then when I had Preslee before I got an epidural. This lasted for over an hour. Pat and I were sitting at opposite ends, he told me he thought he would enjoy the show more by sitting next to someone else who had never read the book (my dad). When my dad told him what was going on Pat became a nervous wreck. At intermission I went out in the foyer and an usher overheard our conversation and grabbed an EMT. The EMT was nervous and told me I should leave. At this point the contractions were still going and everyone else agreed. I felt like a drama queen. So guess what, I saw till intermission of Les Miserables. My dad told me he'd buy me another ticket if I'd just leave and make sure not to have his grandson in the capital theater.
Pat and I really didn't want to have a baby in UT without having anything with us, so we called my Doctor. He suggested I go get checked at Davis County Hospital. To make a long story short, I wasn't quite ready, but they told me if the contractions would have kept going for a couple more hours, I would of had a baby. They told us they would release me if we promised to drive home immediately, and that I would be having a baby within the next couple of days. So Pat and I checked out of our hotel and pulled into Rigby at about 3:00 AM.
Well it didn't happen within two days... (I was practically a month out at this point) So the waiting began and I became one ornery and frustrated pregnant lady. :) In the end, the half of Les Mis that I saw was amazing, and I can't wait to see the second half in the future.