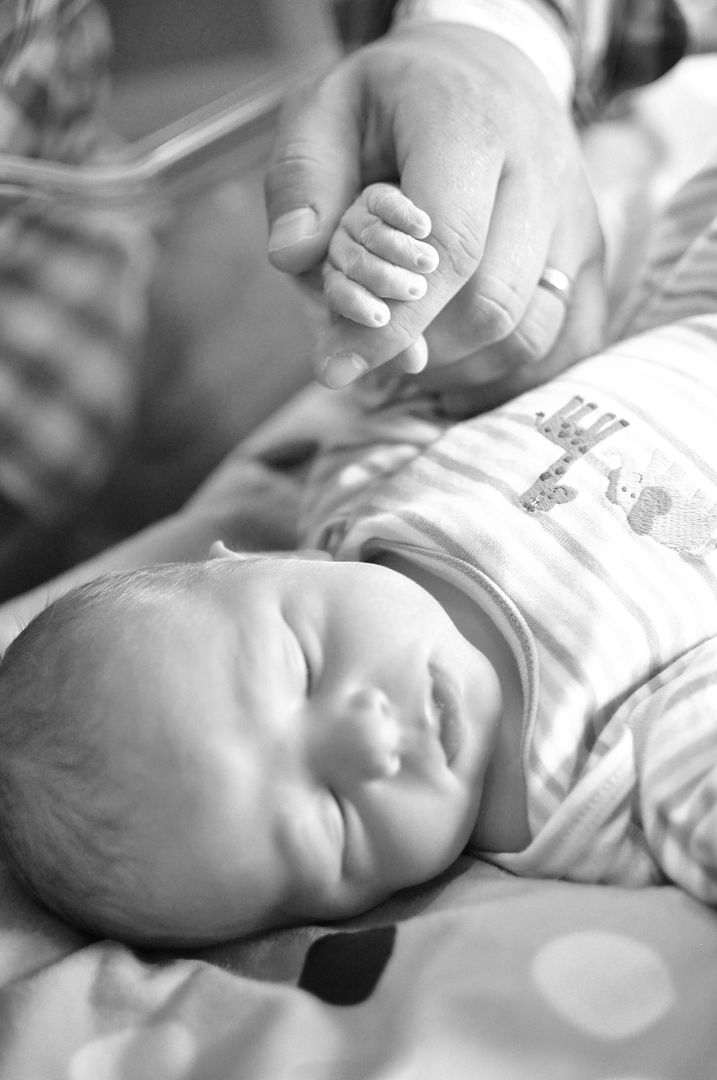 The birth story is still on its way, (I haven't put down Ledger more then what I've needed to...sorry) but once I realized there was a good chance of delivering early, I had one goal in mind... to have a baby before Father's Day! Just the thought of Pat not having to experience empty arms this Sunday gave me the motivation I needed to run stairs all day long to help speed up the labor process. :)
We have been on cloud nine for the past few days and feel overwhelmingly blessed. It's been an emotional week, but this little guy has brought a great amount of sunshine back into our lives. He has done more for us then we ever thought possible. The light and happiness that I wrote about below in the piano post have returned to Pat's eyes and the sound of a crying baby in our home means more than we can explain.
Though we have been blessed, we'll forever look at holidays differently. We're still praying and thinking of all the parents who are spending this day with empty arms.
So Pat, Happy Father's Day. Ledger is one lucky boy to have you as his dad, and there is a little girl in Heaven lucky enough to claim you as her dad for all eternity. We love you and appreciate all that you do for us. I hope if all you do tomorrow is sit and hold your little boy who looks identical to you that you enjoy it. Love ya.
Patrick Jr :)