We had an eventful little Christmas! We have great families! Preslee was fun, she didn't quite catch onto the whole present thing, but sure loved the outcome. She was actually a little overwhelmed with all of her new gifts. She has absolutely loved a few presents, her busy ball popper, a wagon with blocks, and her "baby Stella" with her stroller.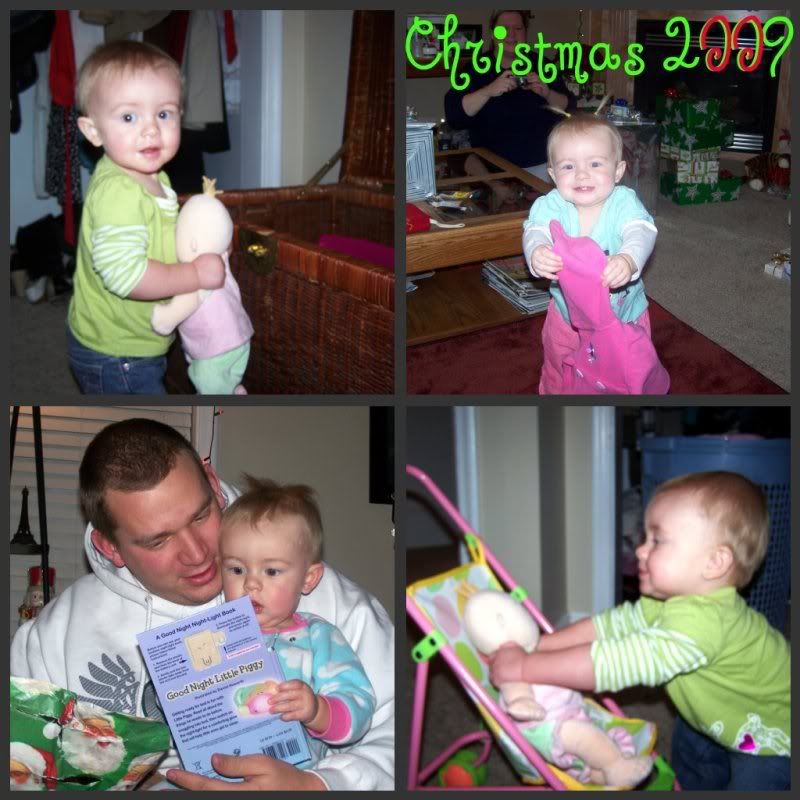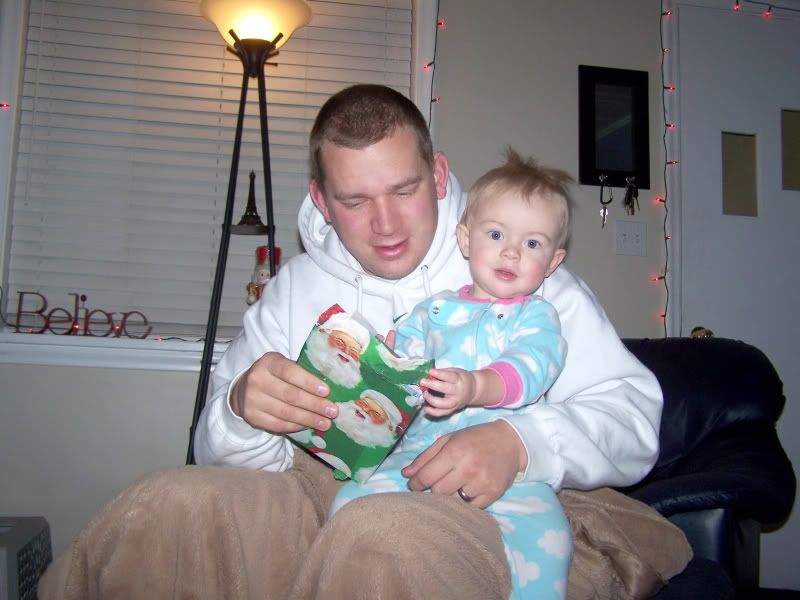 Look at that hair! ha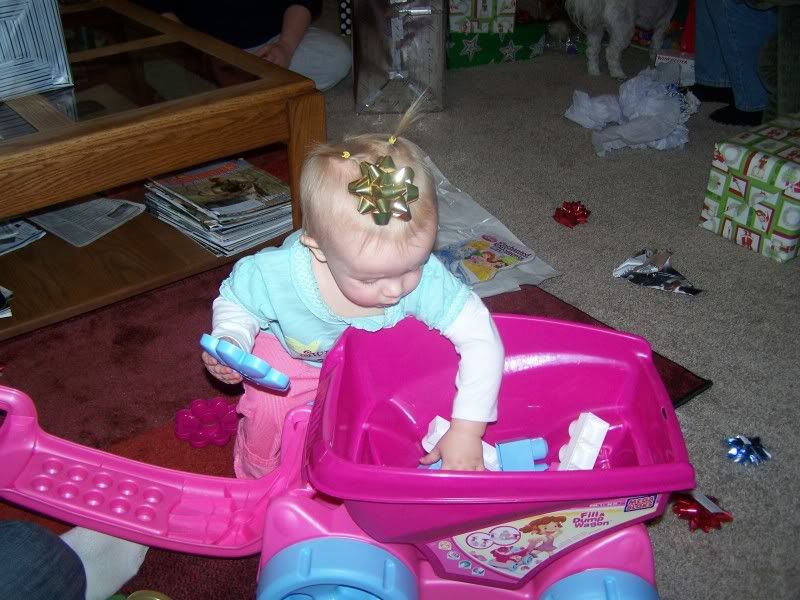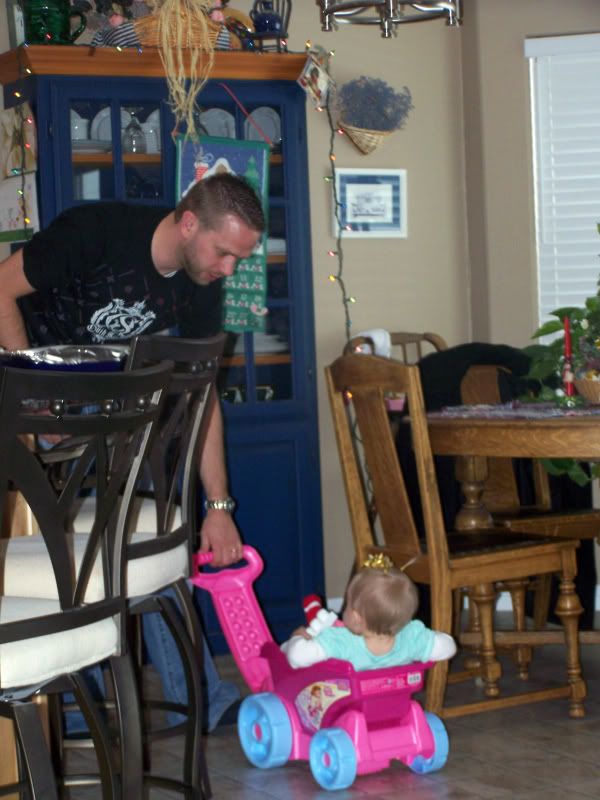 Uncle Jamie pulling Pres in her wagon!
Pat and I both received fun gifts! We put our money towards an ipod touch, (Pat hasn't put it down :) A 72 hour kit, which Pat was pretty excited about. A fishing vest for Pat, a new coat for me. Dorsie and Terry are taking the family to Moab this spring. We're quite excited, we've never done anything like it before!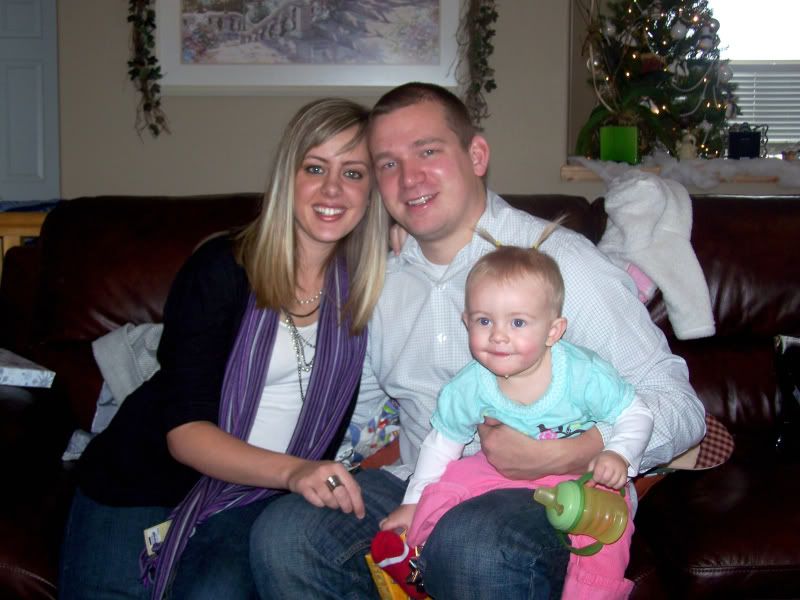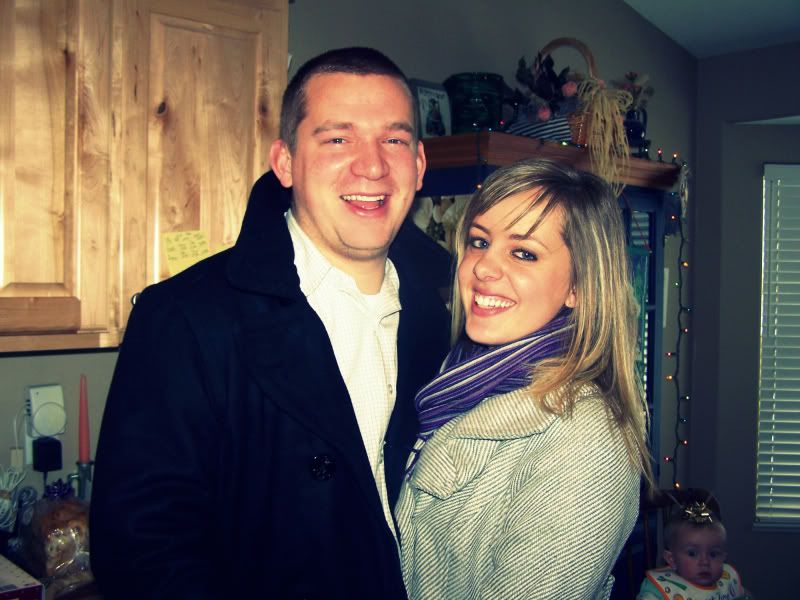 Showing off our new coats.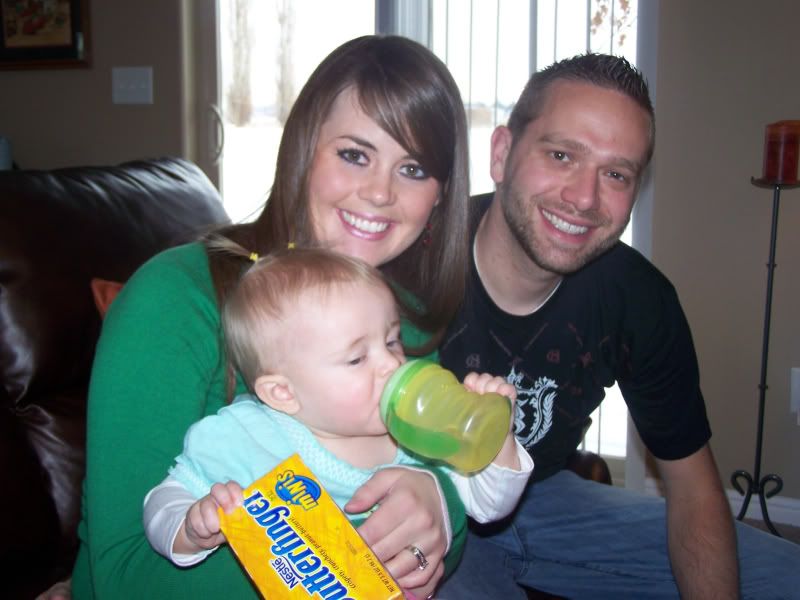 Pres with Uncle Jamie and Aunt Linsy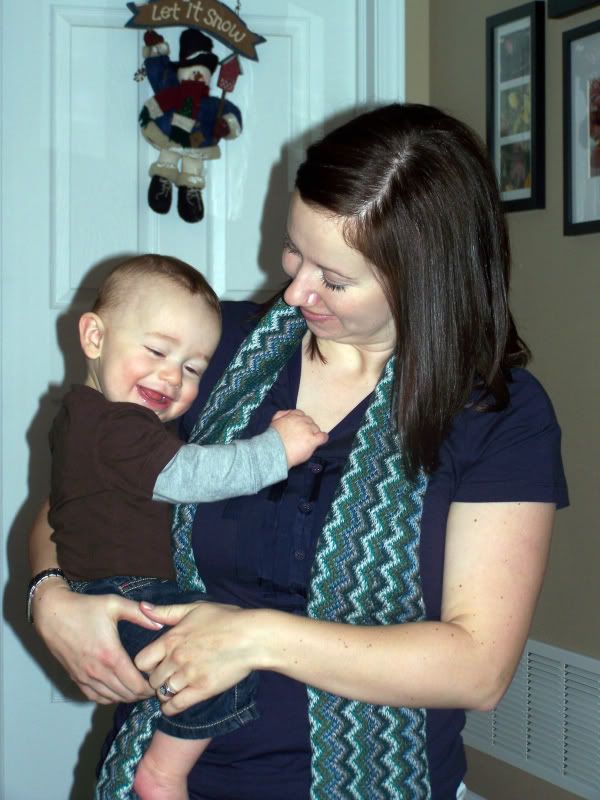 Cara and Hudson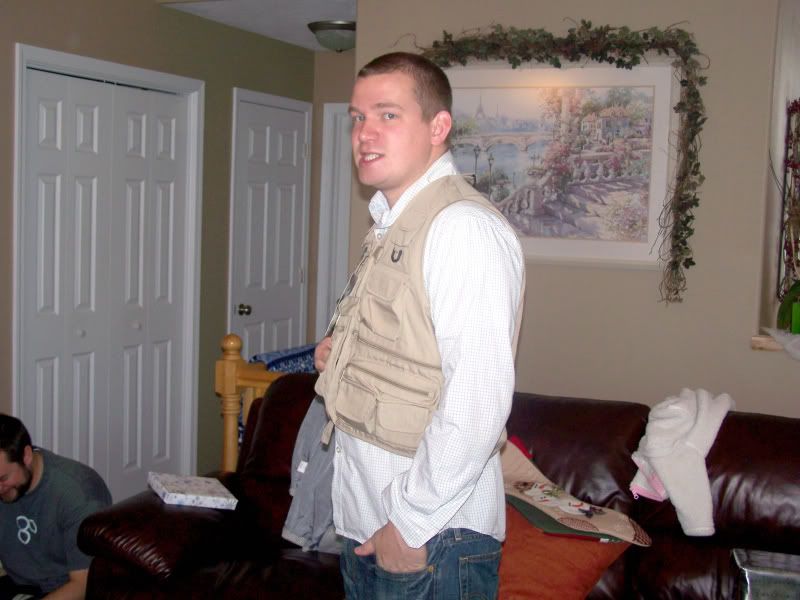 Pat's new fishing vest!
On the 27th was Patricks Birthday. He turned 25, 1/4 of a century down. The night before we went to dinner with his Michele, Layne, and his brothers. Dorsie and Terry suprised him with a delicious chocolate cake! Pat combined his money and bought some new running shoes (to train for a triathalon this summer) and a new golf bag. My parents and I bought him some free golf passes to Teton Lakes.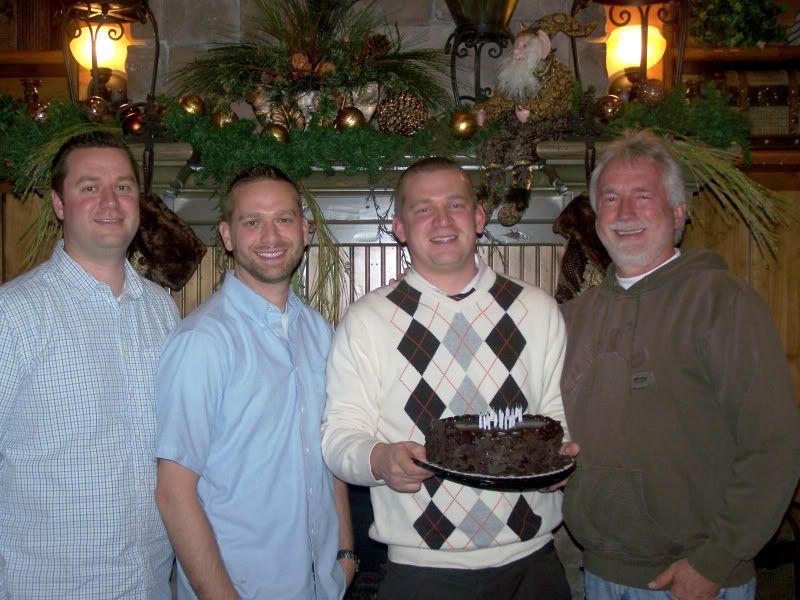 We love Christmas, especially because we get to see family!There was a fun announcement from my brother Dustin and his wife. They are expecting a baby this summer! It will be so much fun to add another cousin to the family! We are so
grateful
for our
Savior
and the real reason we celebrate Christmas. We have been so
blessed
as a family, we couldn't ask for anything more!
Happy Holidays!