Last week was a little crazy! I finished up my difficult finals on Thursday and threw a party for our one year old! It's crazy she is one! It's weird that a year ago she was sleeping about 23 hours a day and I had to undress her to make her cold to keep her awake to eat.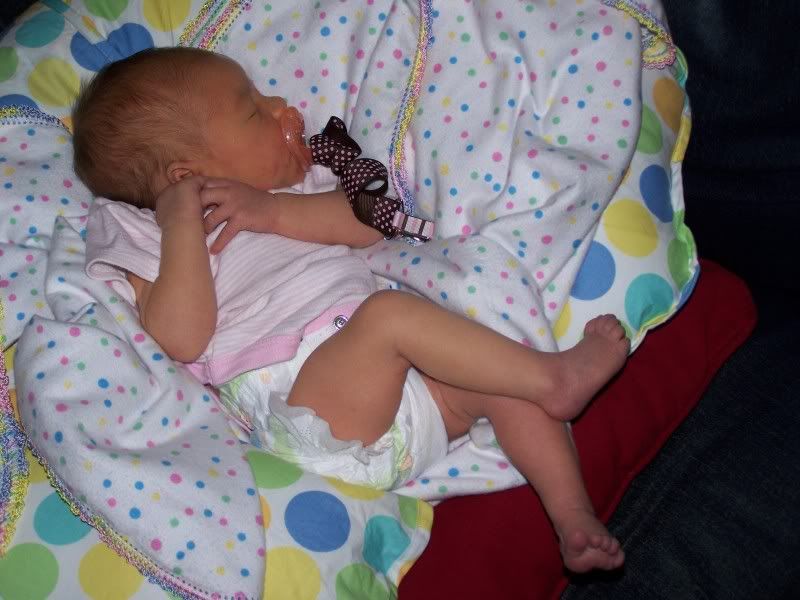 And now is a mischievous little rugrat! In 1 year she's went from 5 lb's to a whopping 20, which means she officially legal to ride forward in her carseat! :)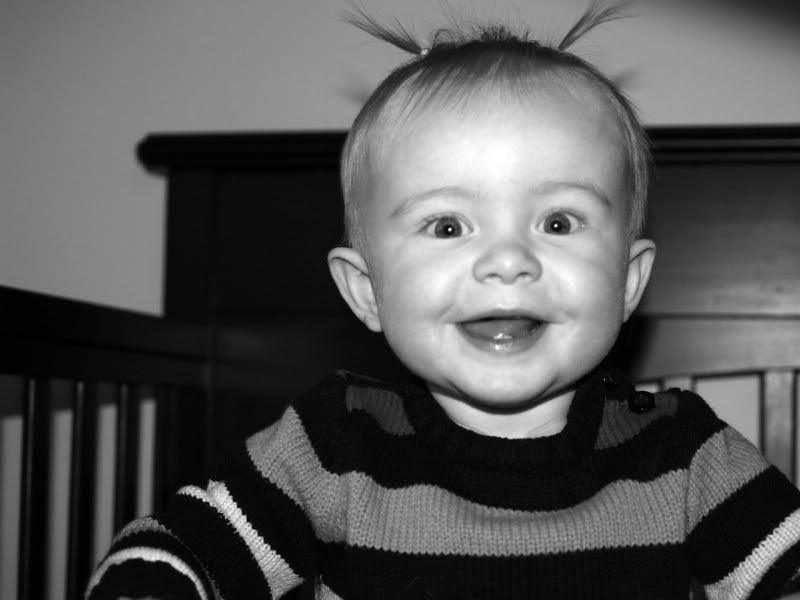 Preslee absolutely loved her Birthday party. She couldn't have been any more happy with all the attention she received! She scored with some fun toys and more outfits than we know what to do with! They are all stinkin cute!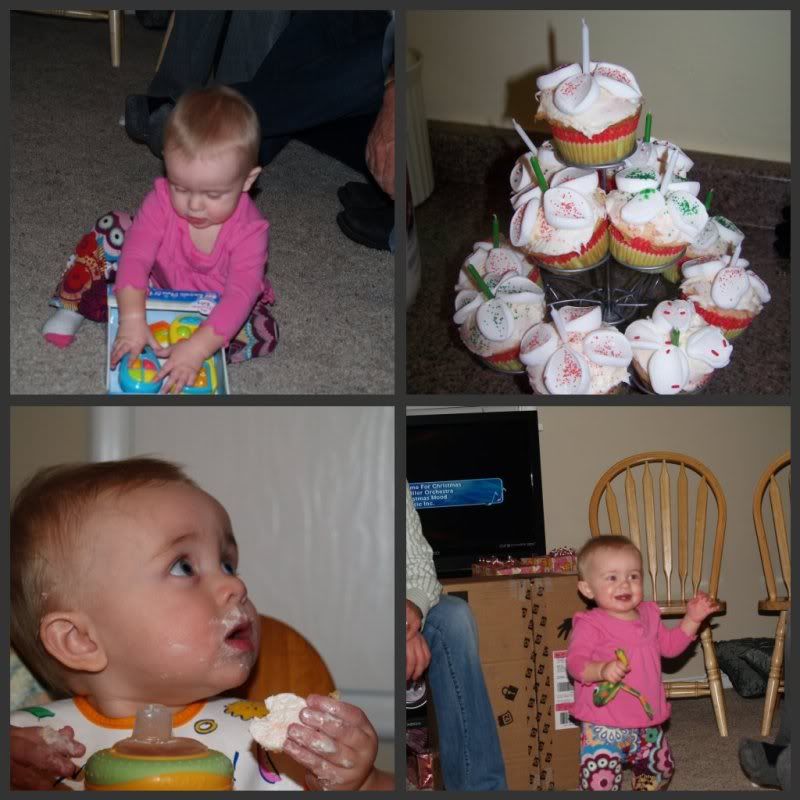 Right as we were dishing up ice cream and cupcakes, the electricity went out! We gathered all of our candles and Pat's head lamp and finished up the party by candlelight. Pres really didn't go too crazy over her cherry cupcake, but the next day I gave her a little of my chocolate cupcake instead... Ha She went crazy for that! A girl after my own heart! Thanks everyone for coming and being so generous with her gifts!
Here are a few random pics as well. We hope everyone has a very Merry Christmas and a Happy New Year!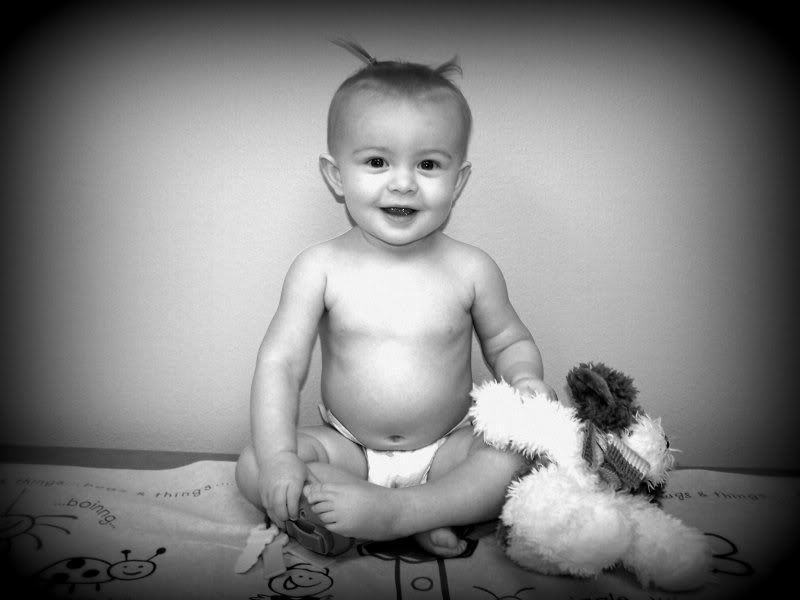 This is at her 1 yr check up, right before her six shots! Poor little girl. As soon as I picked her up she waved bye-bye to the nurses...her hint for them to leave!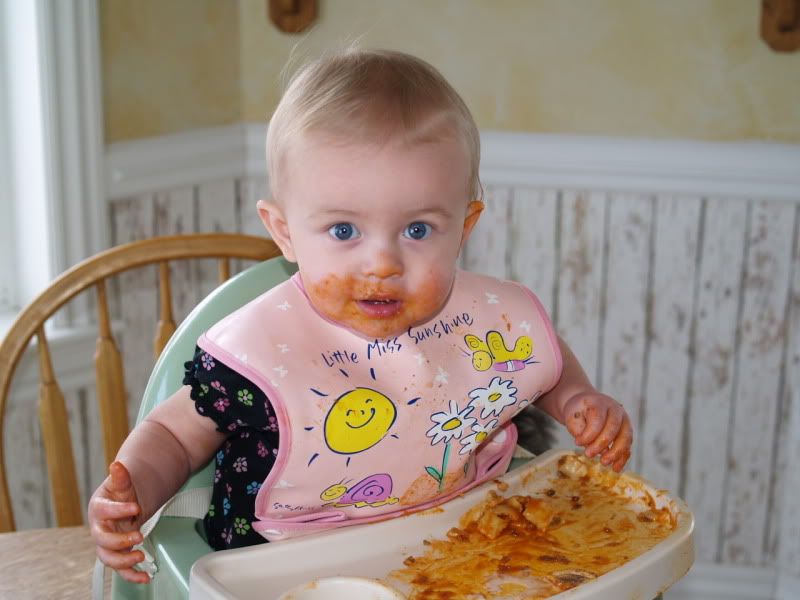 She loves ravioli!