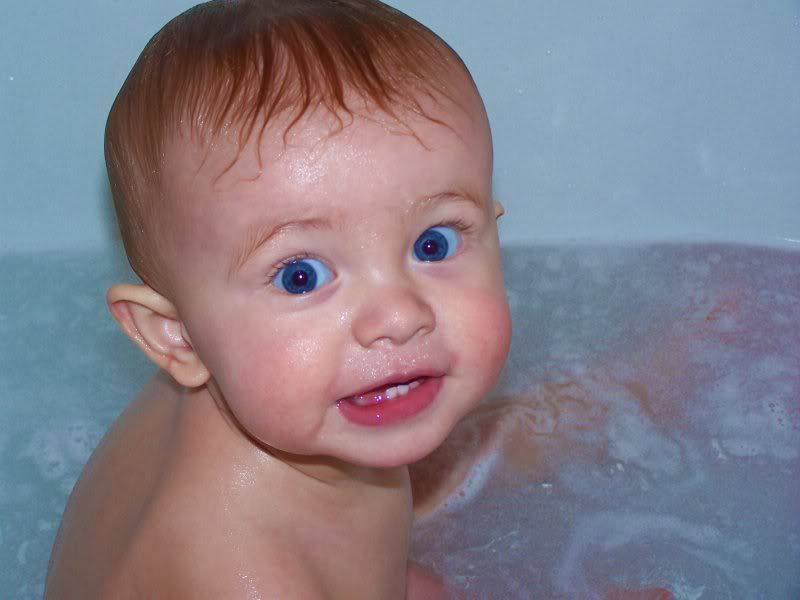 Don't let that sweet little face fool you. Lately, I keep finding myself asking where has my little baby went? I remember the blissful days when I could lay her in her boppy and she would happily lay for hours. Those days are gone. This girl is on the run! (She is literally running)
Bath time has become a nightmare. It's Daughter vs. Mother. She looks at me with those big blue eyes and I know exactly what she's thinking, "Mom, I'm gonna stand up and there is nothing you can do about it!" Let's just say baths don't last very long these days...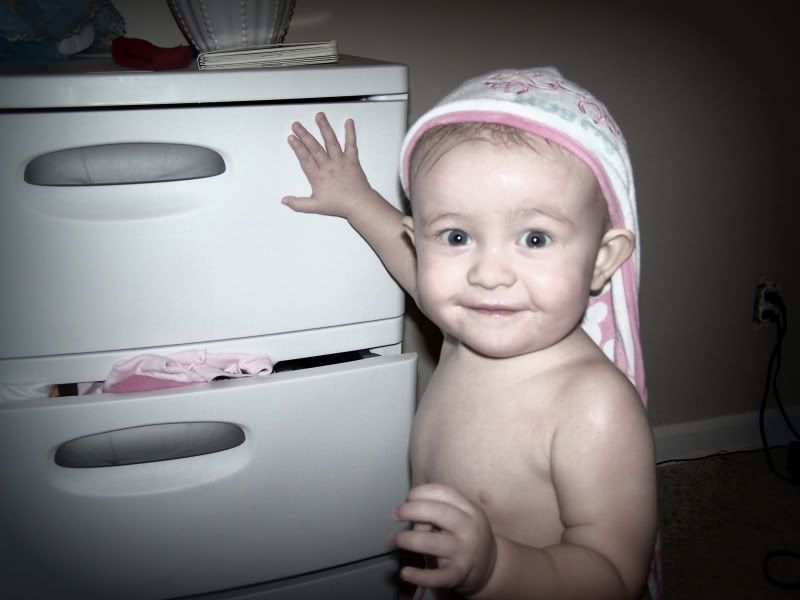 To top it all off, Pat picked her up yesterday when he got home and said, "Preslee have you been naughty?" She replied with a sweet little look and said, "no." (that was the first time she said that word) She's got her Daddy wrapped around her finger. She loves when he gets home to play with her.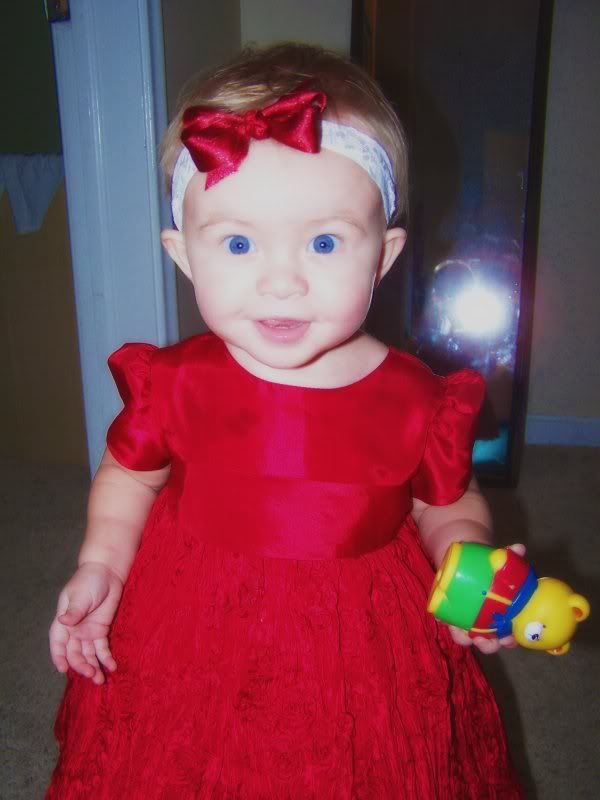 Despite her new attitude, we sure do LOVE this little monkey. She gets more and more personality everyday. I'd do anything to stay home all day everyday with her!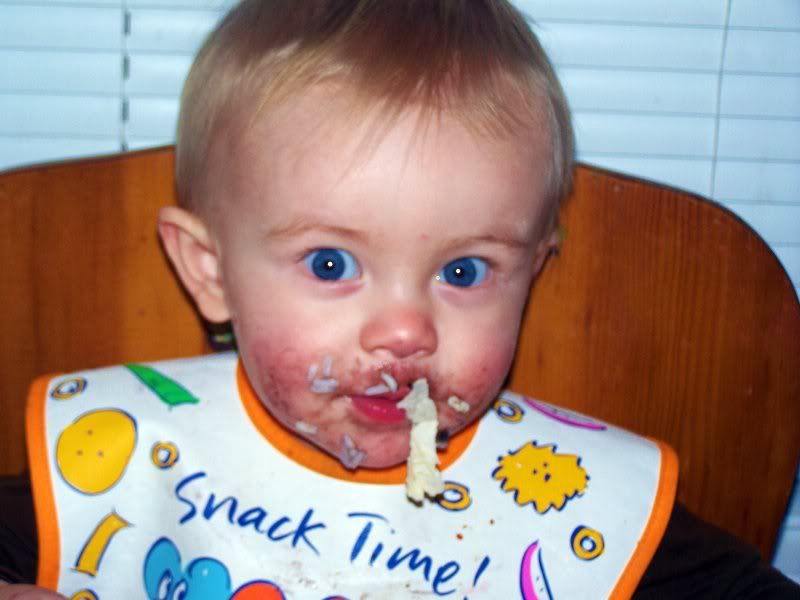 She enjoyed her daddy's Mexican food last night!