First day of the trip, we toured Philadelphia. We took a bus tour which dropped us off at all the major sites. I've already posted pics of all the places, so I won't bore you again. Pat met up with us for dinner at Geno's for a Philly Cheesesteak. It was fun. We ended the day with a Phillies game, it was Rhett's first Professional Baseball game. And the camera died right before we got to the stadium.
These three pics were taken at the Betsy Ross house. George Washington just showed up at her house one day and asked her to sew an American flag.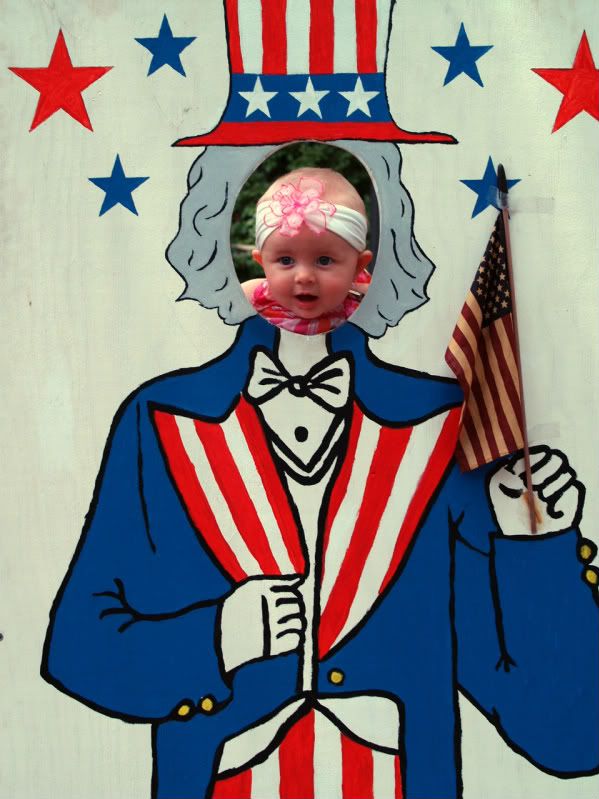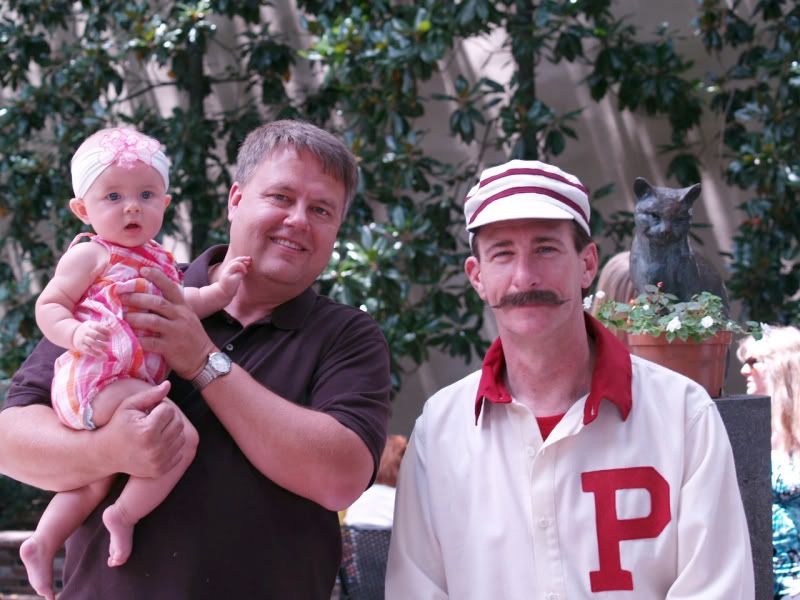 They have people dress up as characters. This was a Phillies player back in the day.