Wednesday and Thursday we visted New York. I love that city! Pat took of Wedneday and drove us down there. ha Gotta love the crazy traffic. We visited China town and then my parents had gotten tickets for the Broadway show Wicked at two different times. My parents went at 2 PM and then took Pres when we went at 8 PM. In between the shows we ate at Bubba Gumps, I love that place, I still haven't seen the movie though. We walked around Time Square as well.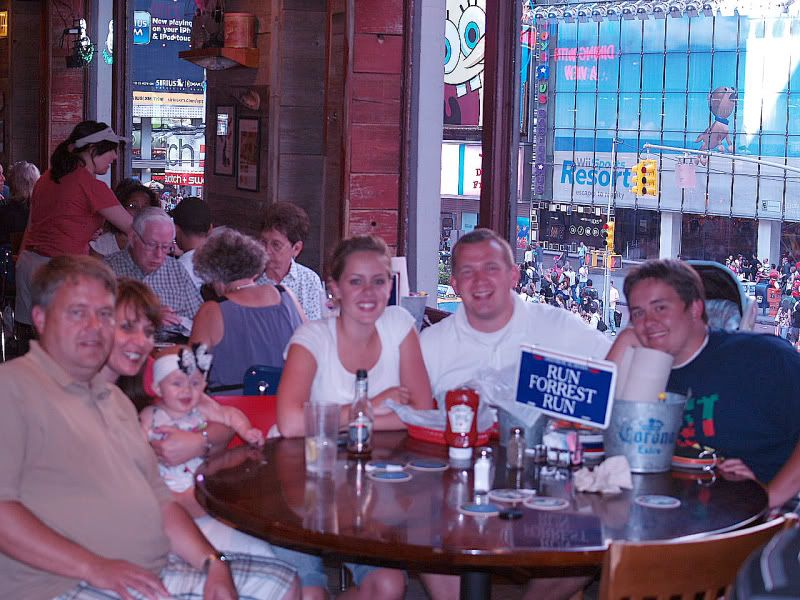 Eating at Bubba Gumps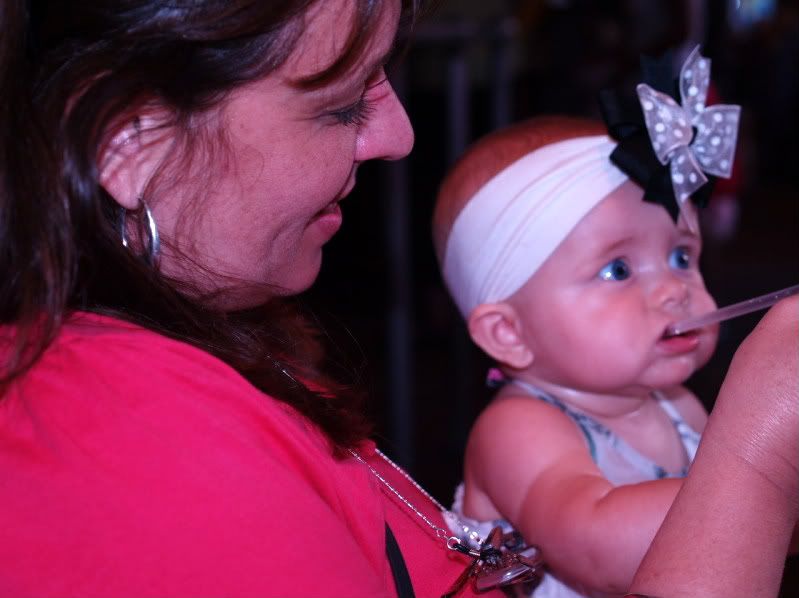 Grandma gave Pres water from a straw.. ha Now she is obsessed with drinking it that way.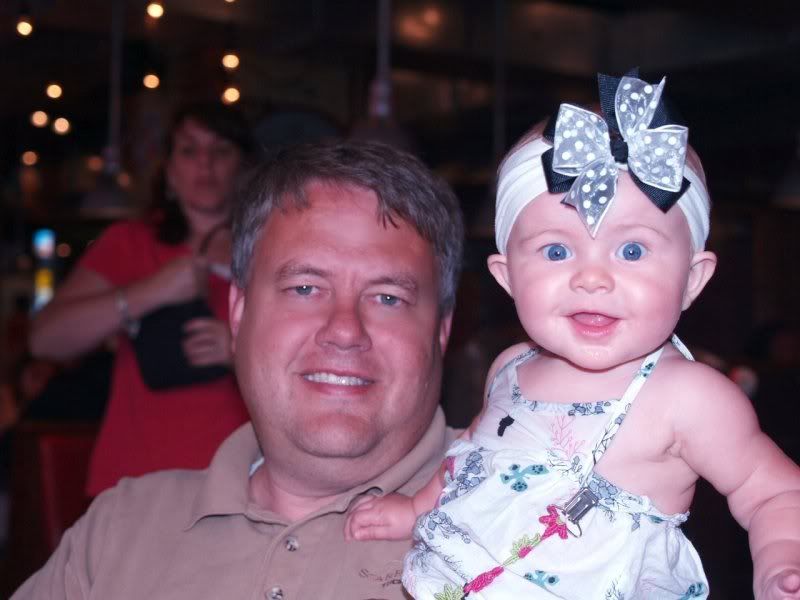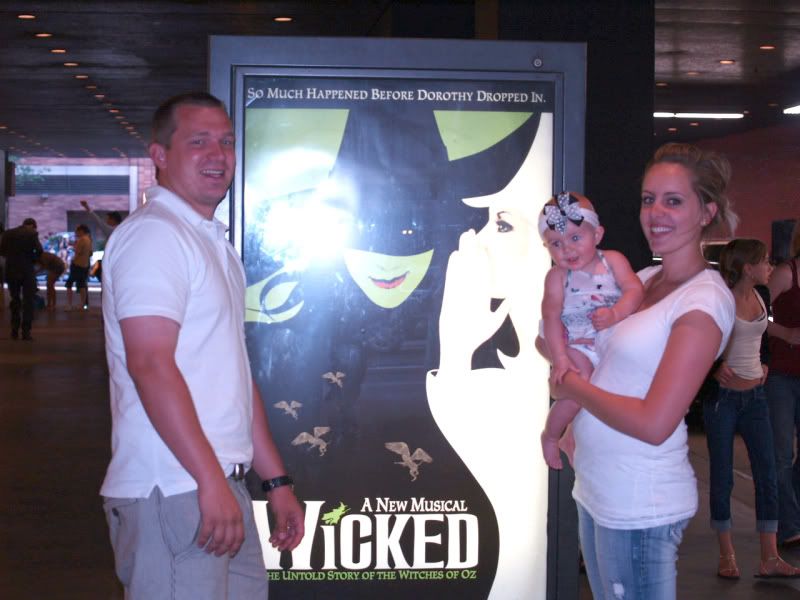 Right after seeing our first Broadway show Wicked!
The second day Pat went to work, the rest of the fam took a bus tour of the city. It was five hours long. We learned a lot, so it was fun, the tour guide was a little strange though, he walked around waving a Danish flag the entire time. Preslee did pretty good, she started getting sick though. But was happy as long as she could be on show, smiling and talking to everyone around her. Thank goodness for Grandparents! They hardly handed her over to me. It's been so nice to have a little break. :) We ate lunch at a fun little mini mall type thing. It had a cool view of the Brooklyn Bridge. (Below)
The fam waiting to board the ferry which takes you to the Statue of Liberty.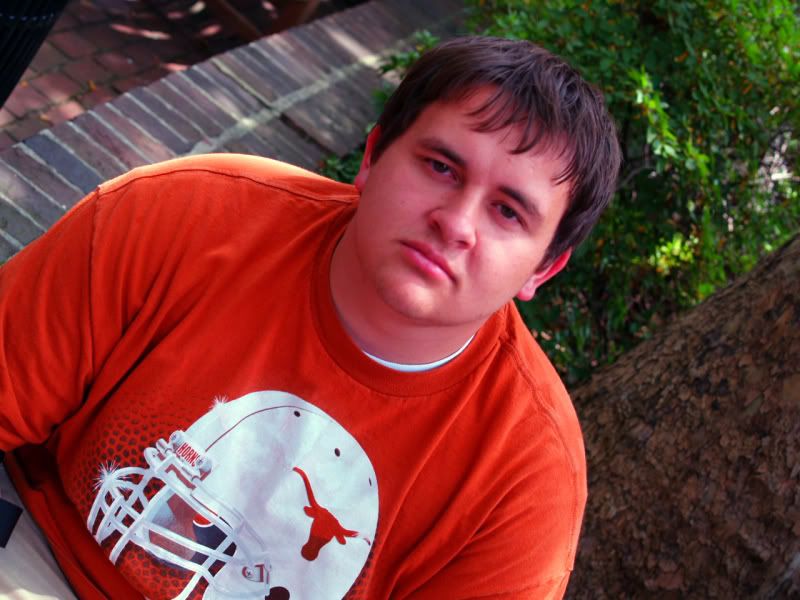 My Sexy Baby Brother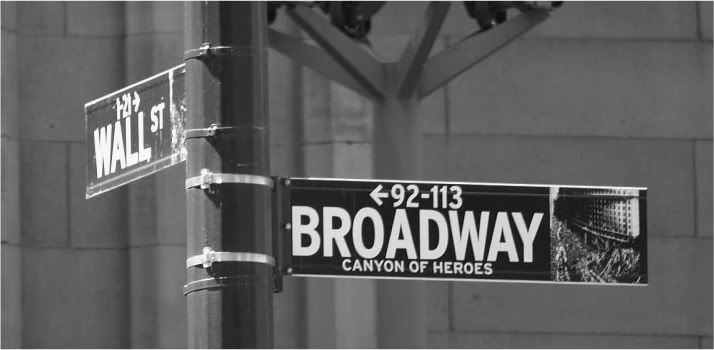 Ended the day by jumping into the pool and eating Chick-fil-A!