Growing up, I loved the water. I spent hours swimming in the Snake River behind my parent's house. When I was around 12 years old, I picked swimming lessons over all the other summer activities, and swam laps in Ricks College.
And then my daughter drowned, and I went through a phase where I hated it. I was terrified to take Ledger around it. Then one day it hit me, while I training for a triathlon. I can't live my life in fear for Ledger. Just because it scares me, doesn't mean it will scare him. I can't deny Ledger everyday opportunities because of what happened to his sister, it just wouldn't be fair. What if I would have missed out on swimming while growing up because I was placed in Ledger's situation? I would have missed out on a big part of my life.
Sometimes comments are left or e-mails are sent that leave me feeling criticized.
I understand that comes along with writing a blog, but I've come to the conclusion that many people expect me to fear anything that could possibly end in a bad situation for Ledger. And almost everything can end in a bad situation if you think about it. It's taken a lot of work for me to get where I am today.
One reoccurring comment deals with the fact I let Ledger go swimming. I think many people expect us to avoid water for the rest of our lives. And though we spent a lot of time swimming this past summer, it was still hard for me. I know even if Preslee would have known how to swim, the canal was moving too fast for a 18 month old to survive. As Ledger gets older, I want him to understand water. I want all of my kids to be strong swimmers. I think it will help reassure me.
After discussing this with Pat, we signed up for a Mommy & Me toddler swim class. The instructor owns her own pool, and is amazing. Ledger is a little young for the class, but it's been such a big thing for me to see that he no longer fears water in his face. When I used to see him panic in the water, my thoughts would turn to what Preslee endured in the canal, and I'd usually end up in tears.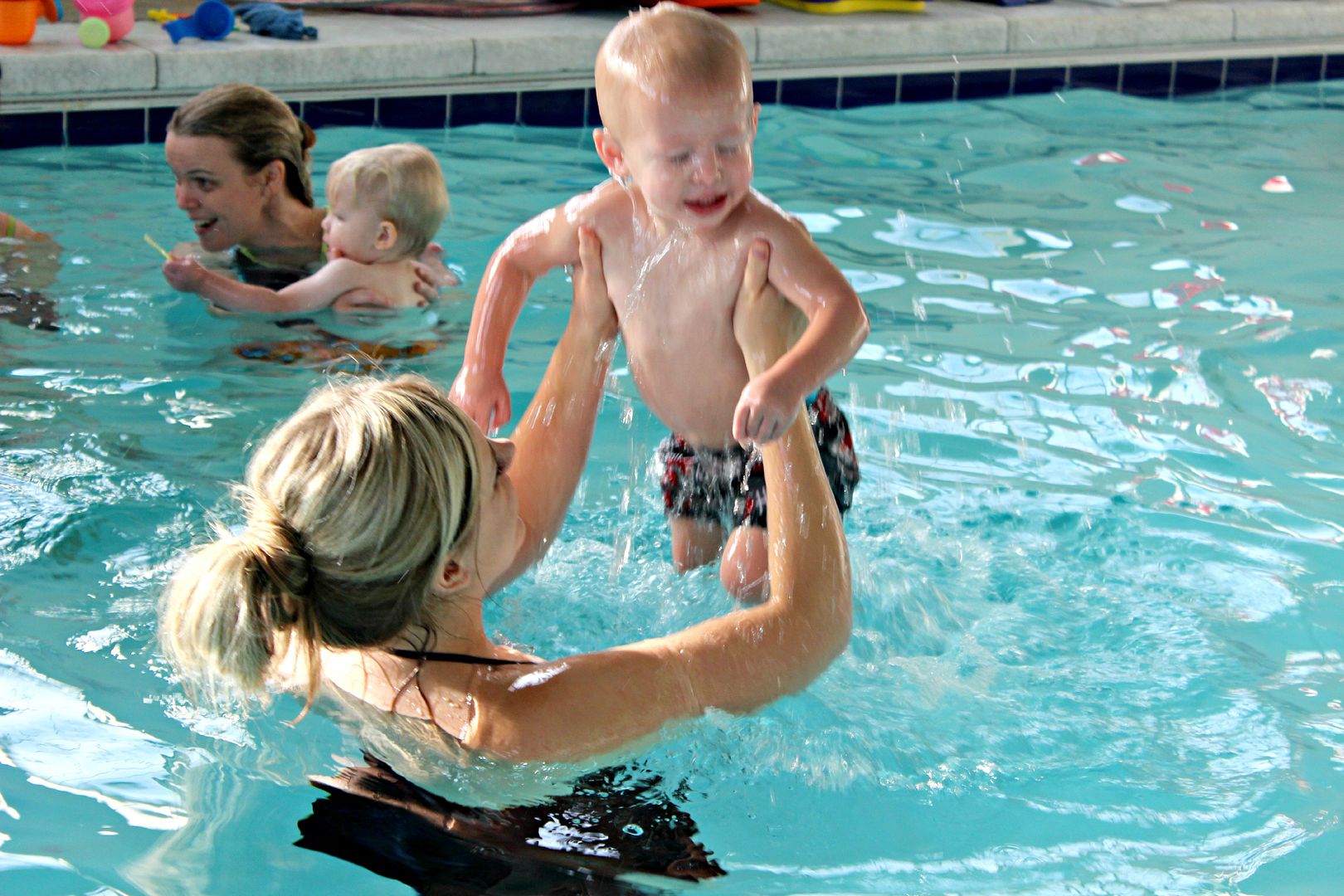 (He now goes underwater about three times a lesson, and it doesn't seem to bother him anymore)
These lessons have been a big deal for me, I feel like I'm taking control of my fear. And Ledger is doing great. We both look forward to lessons every Tuesday and Thursday.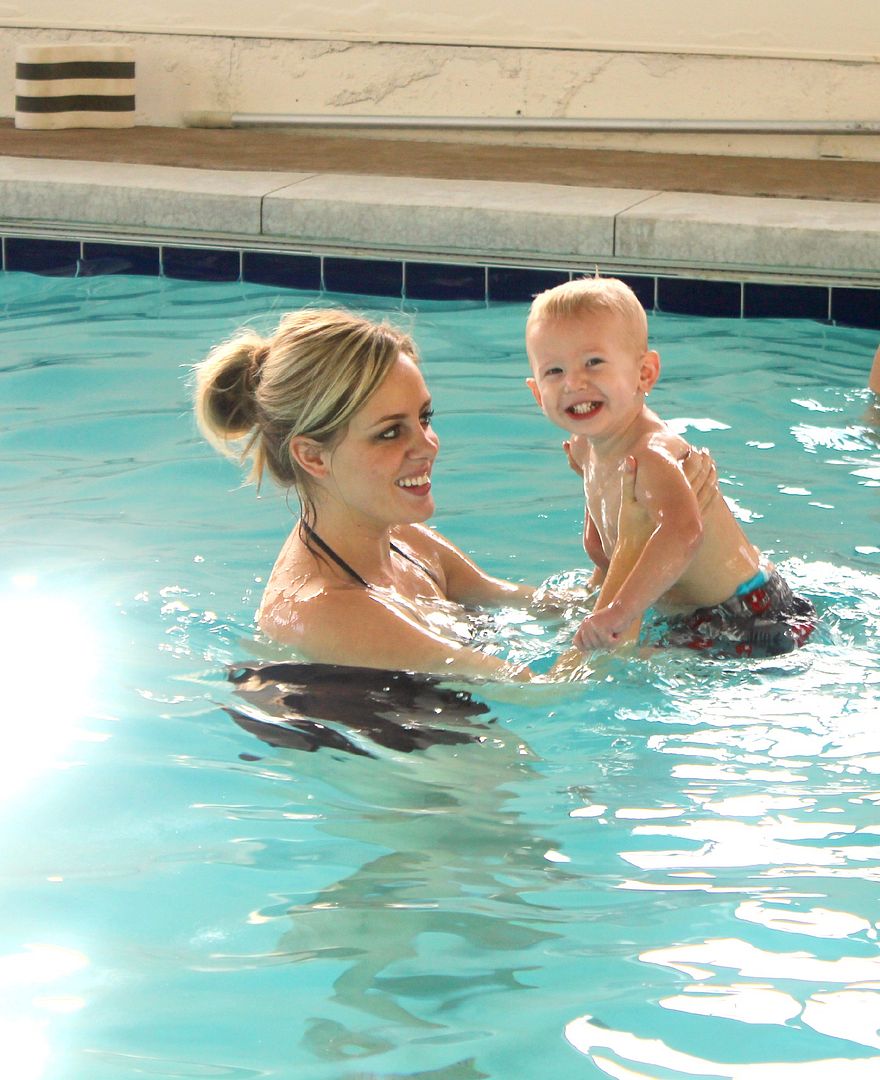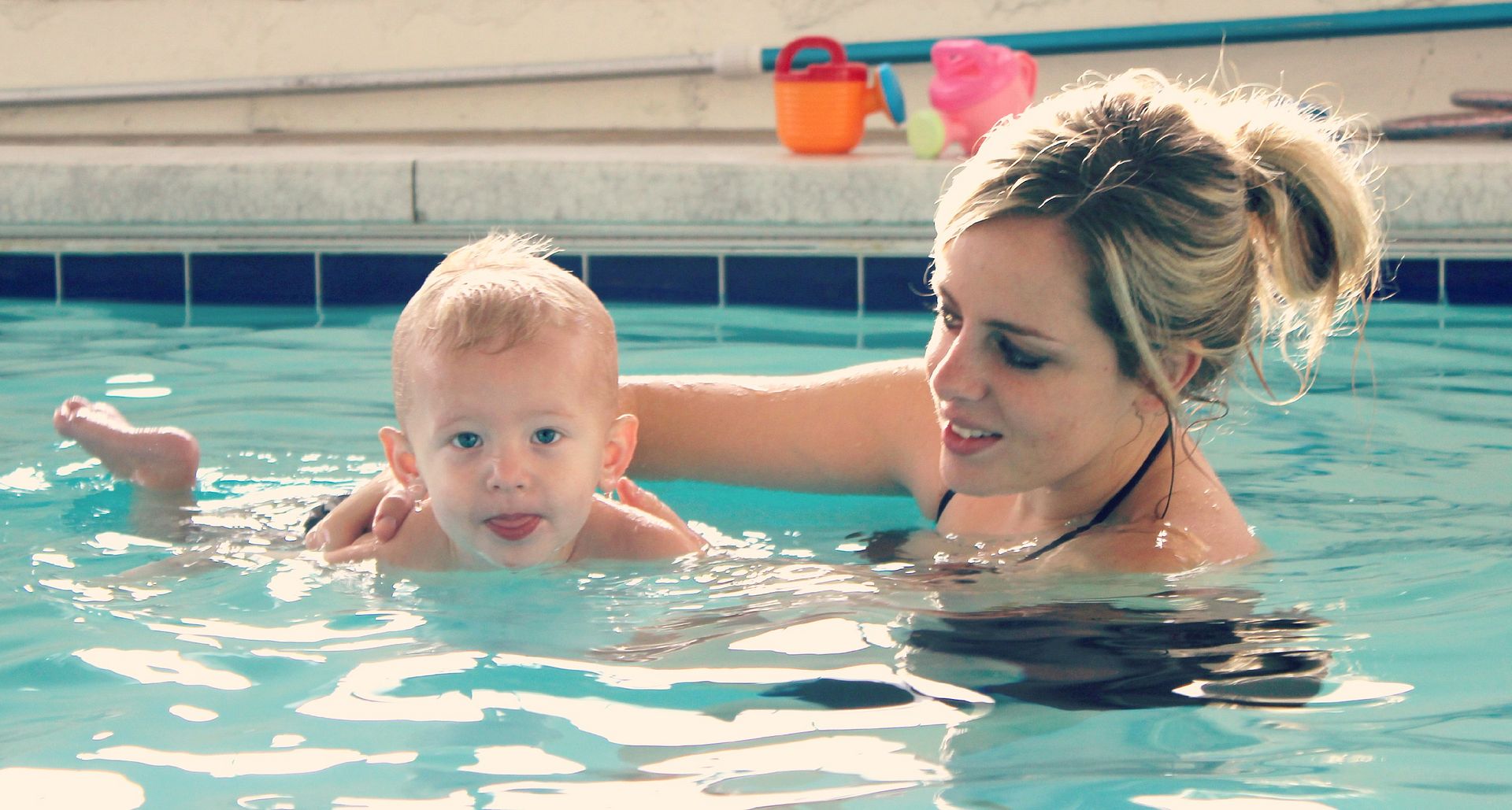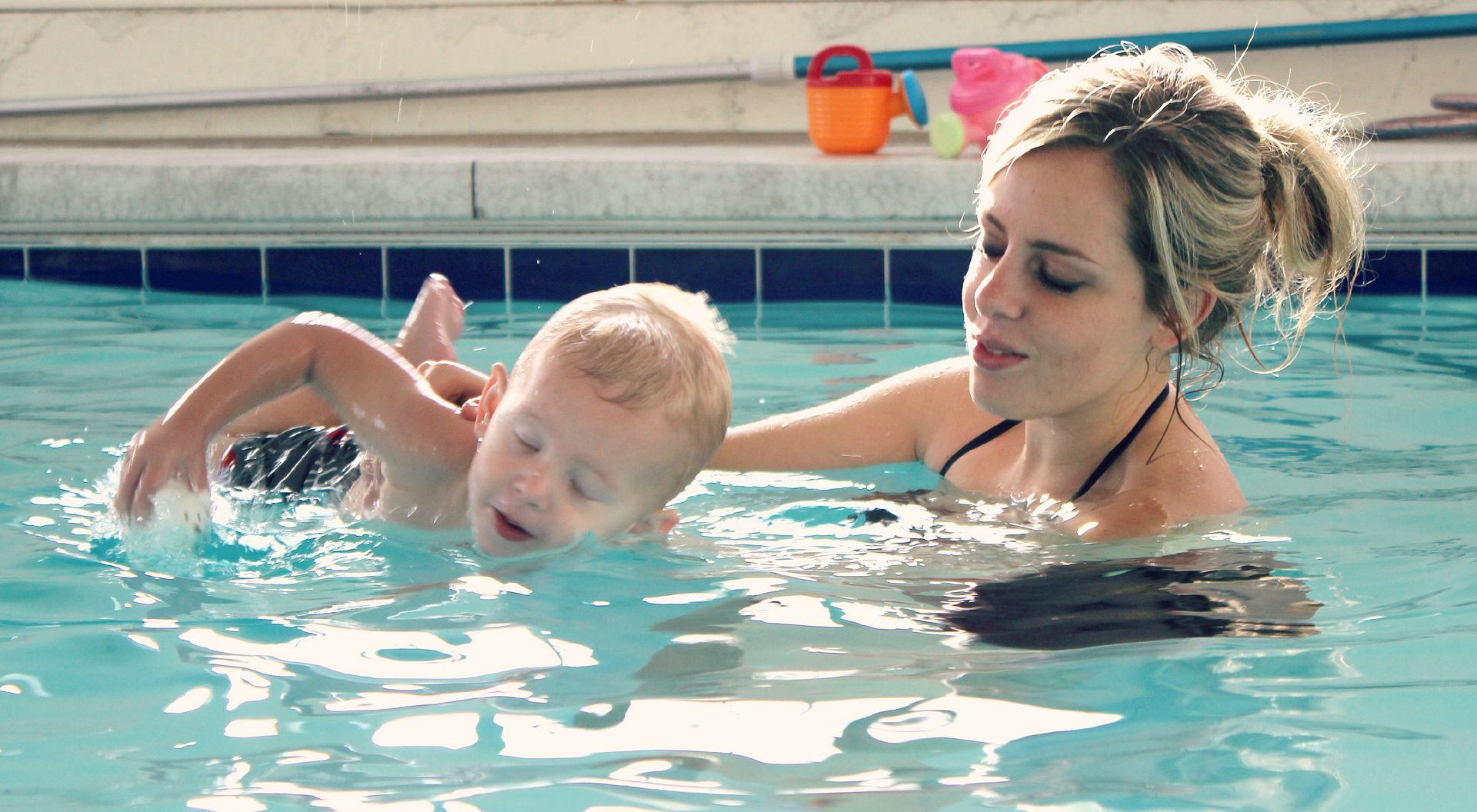 Practicing rolling over from his stomach to his back
.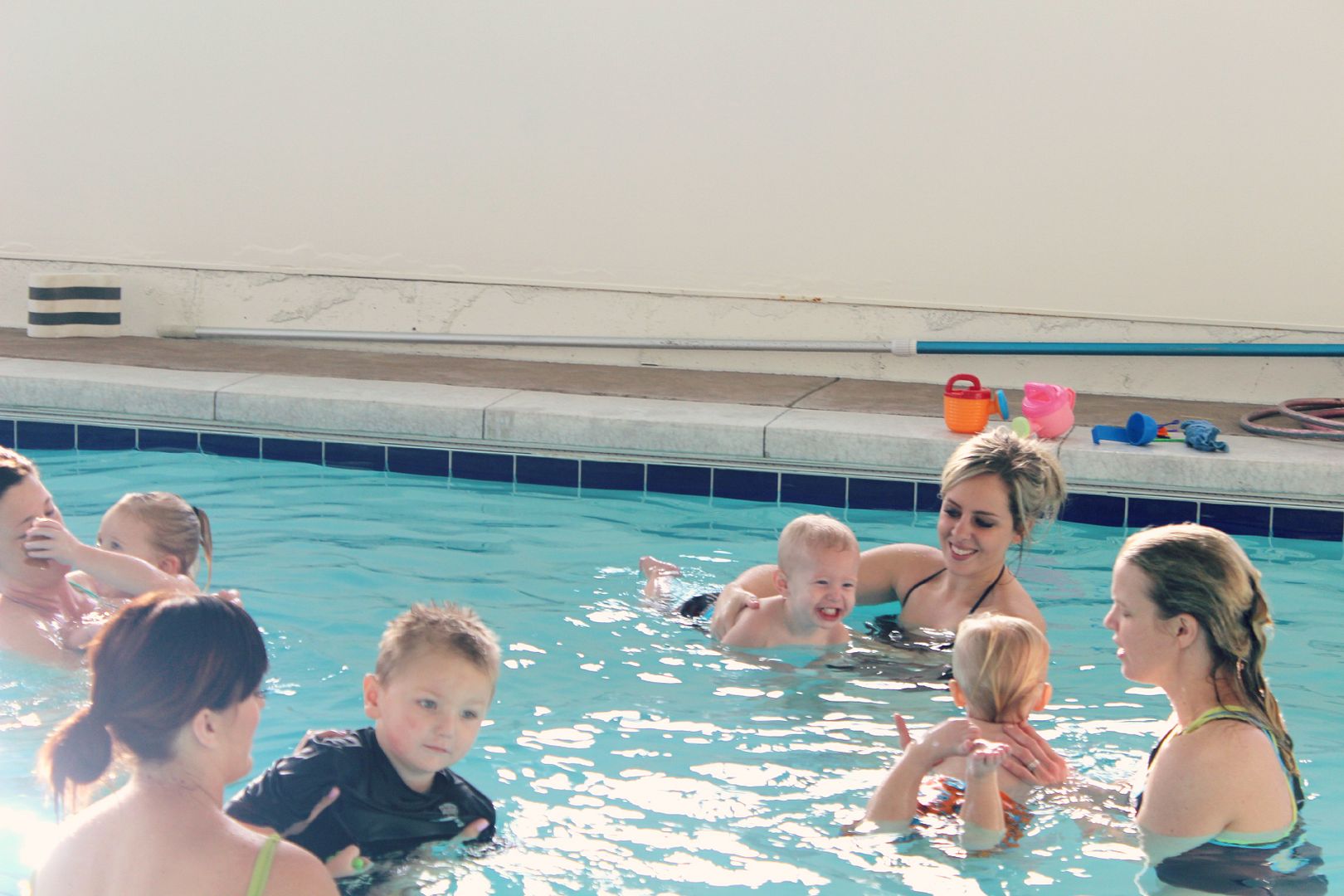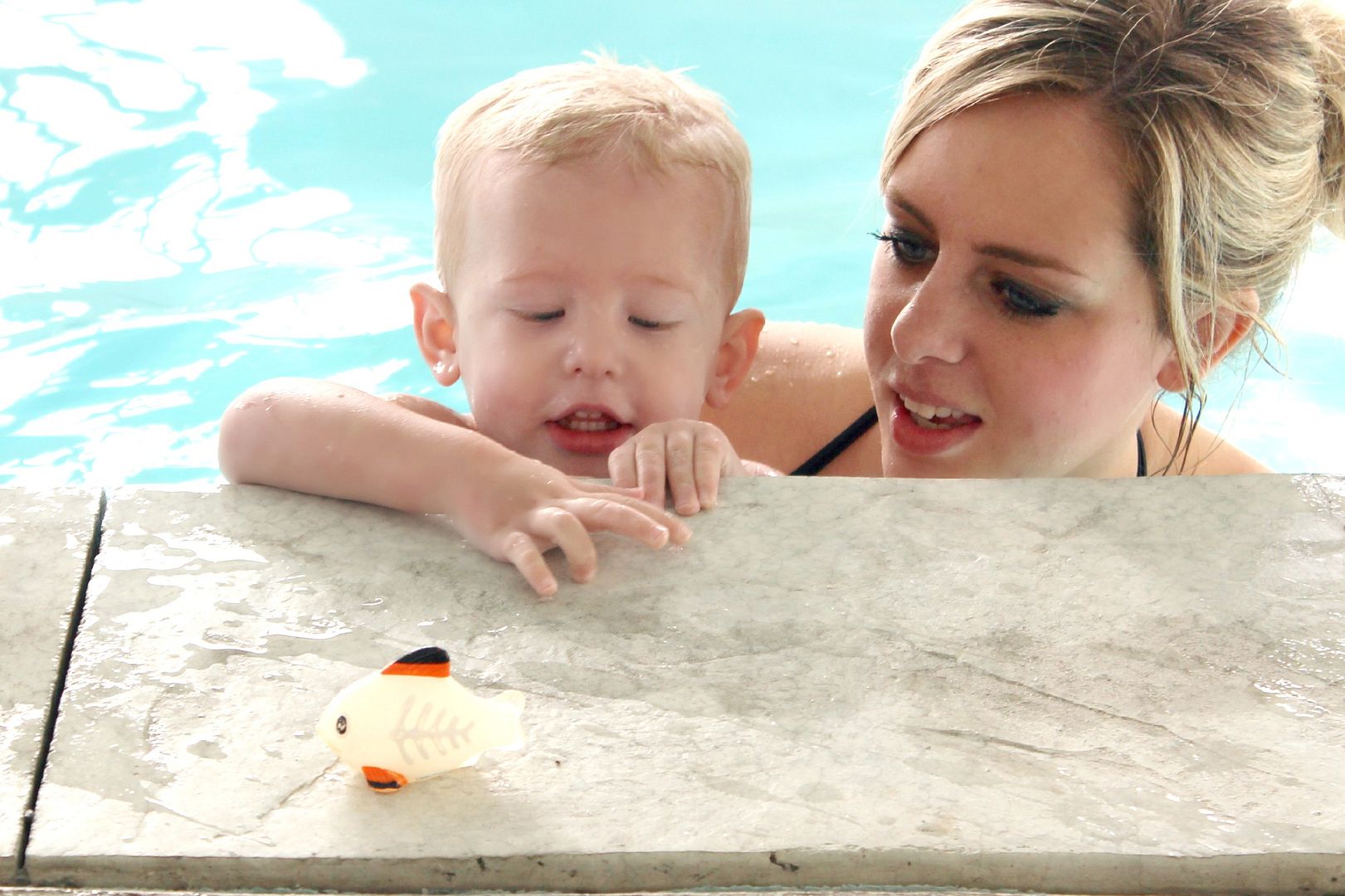 Practicing holding on to the edge and walking along it with his hands.
Do we look alike?
:)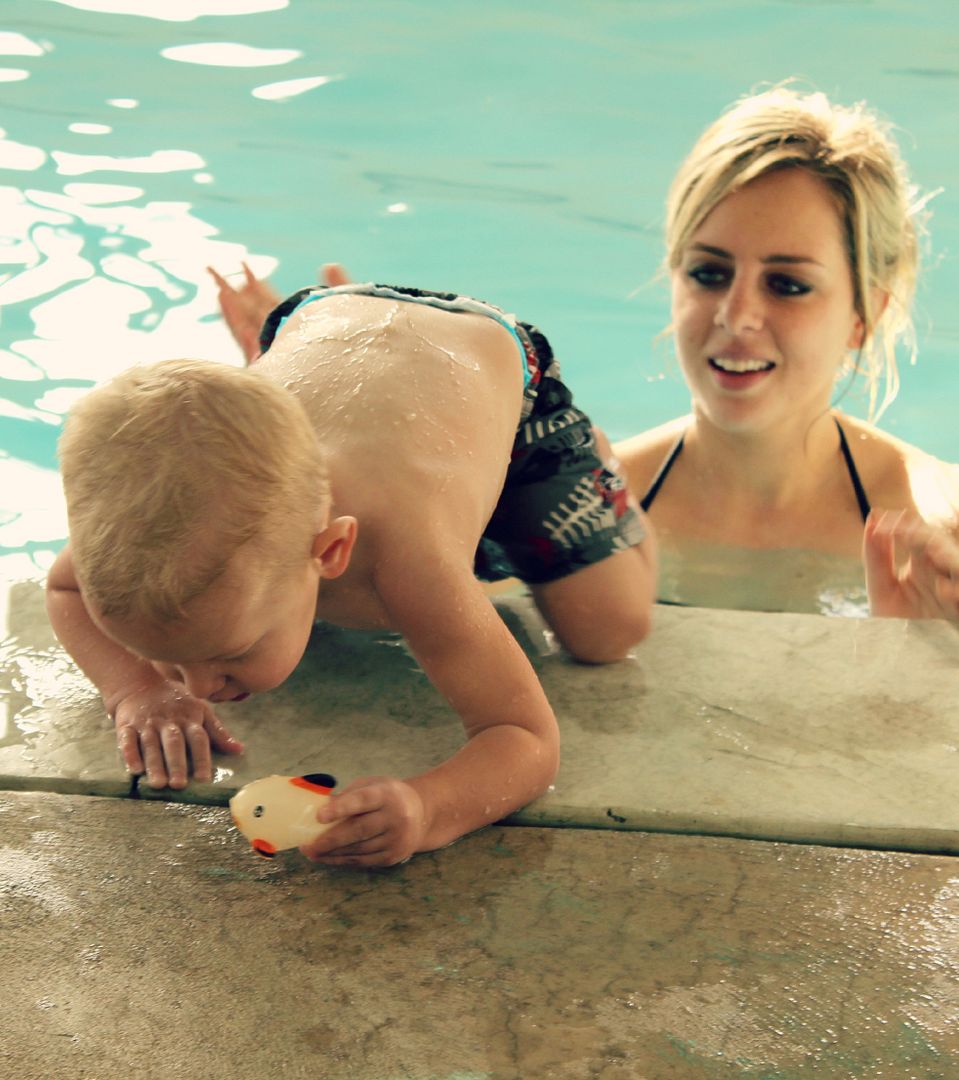 Last lesson, he was able to pull himself out of the water all by himself.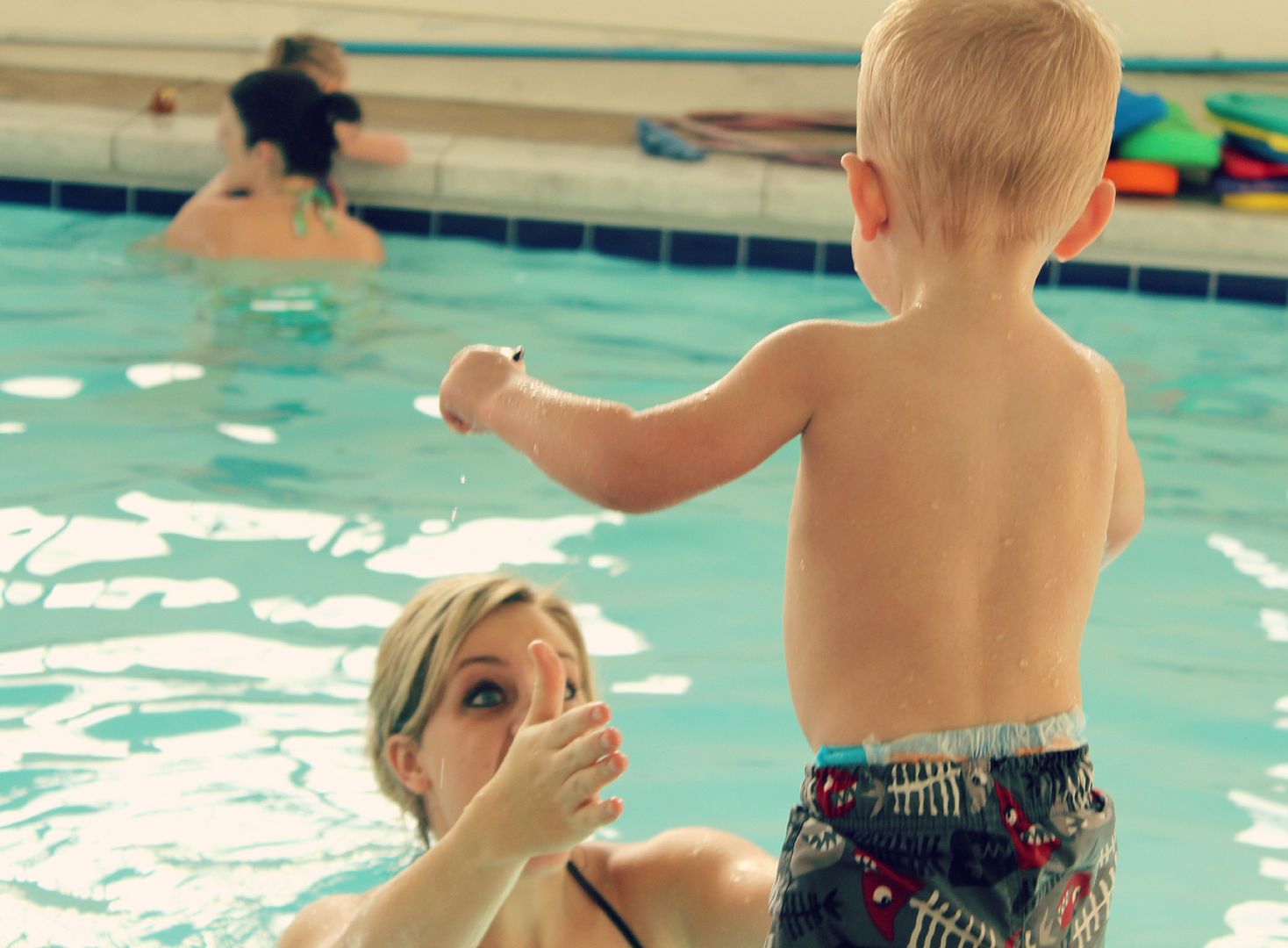 He loves jumping back in.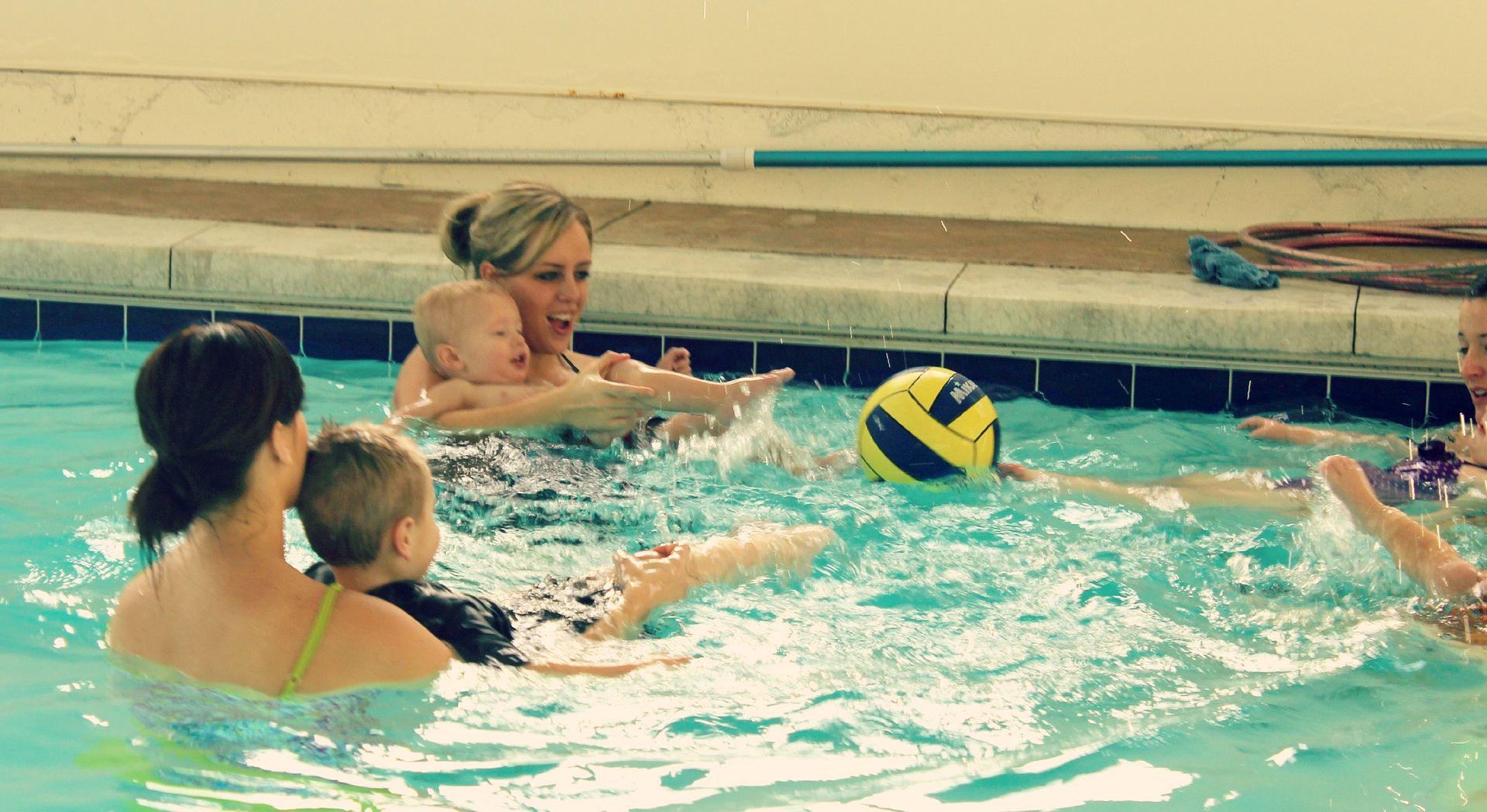 Kicking while on his back.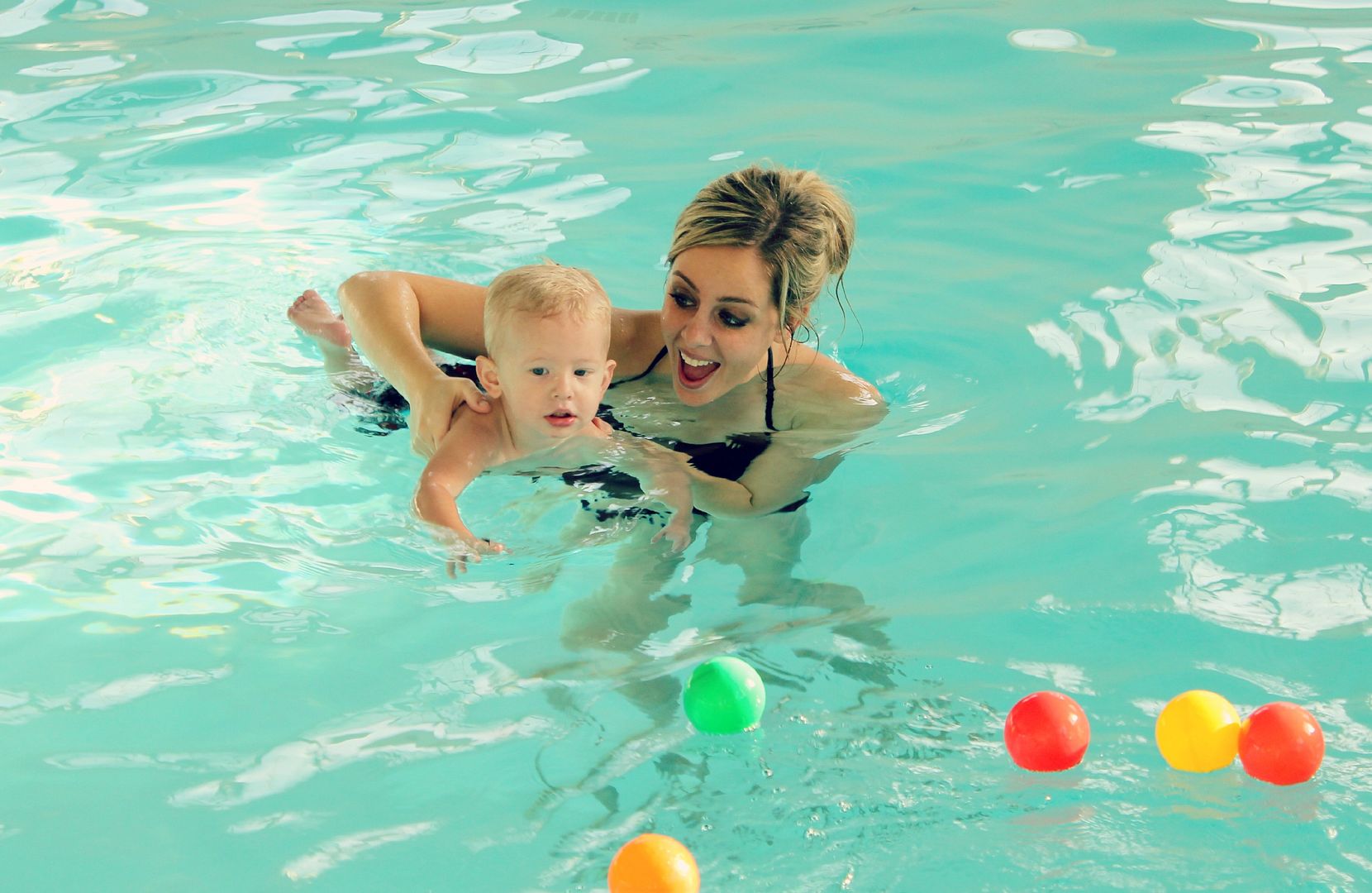 The kids grab the balls...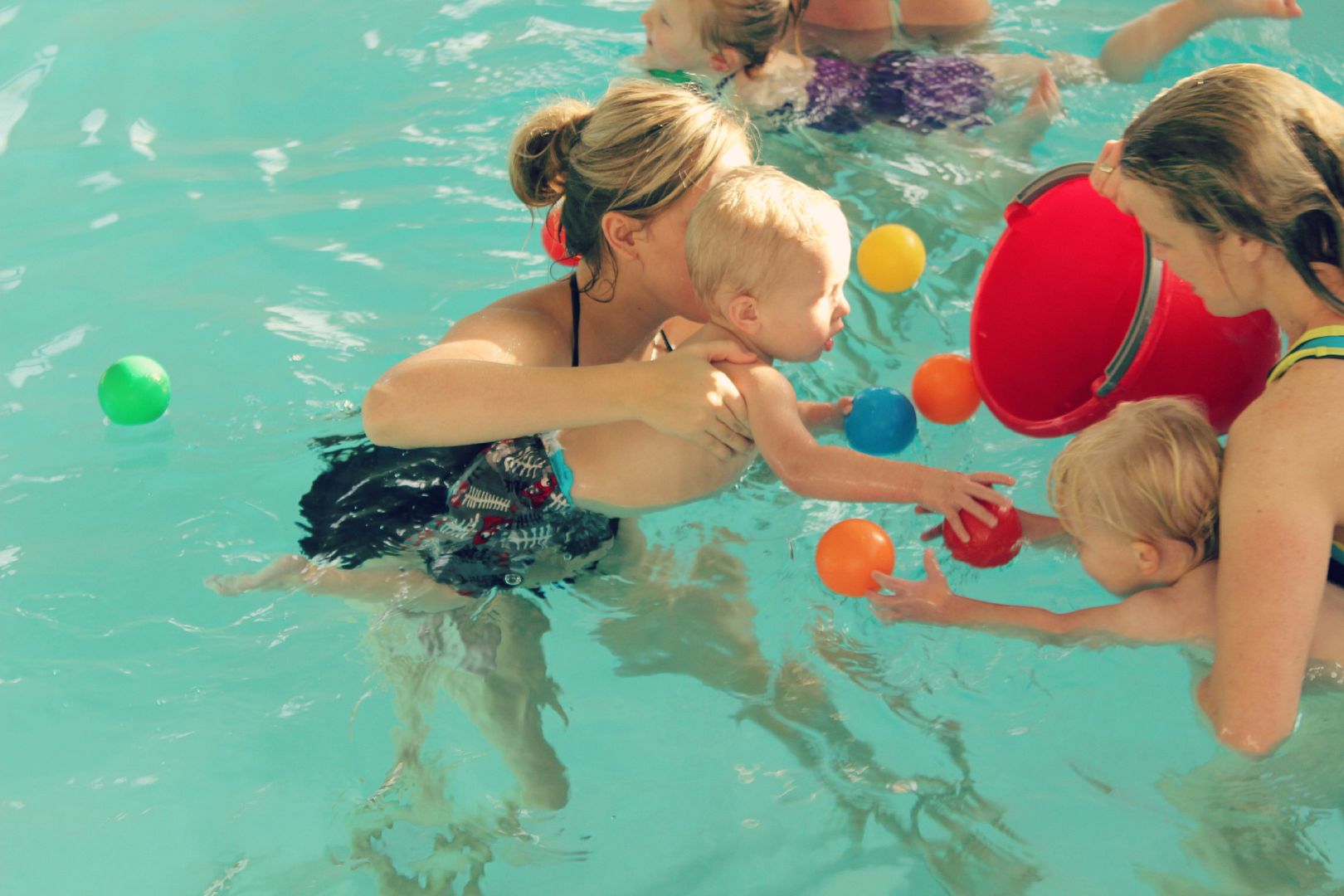 and then put them in the bucket, practicing the front stroke movements.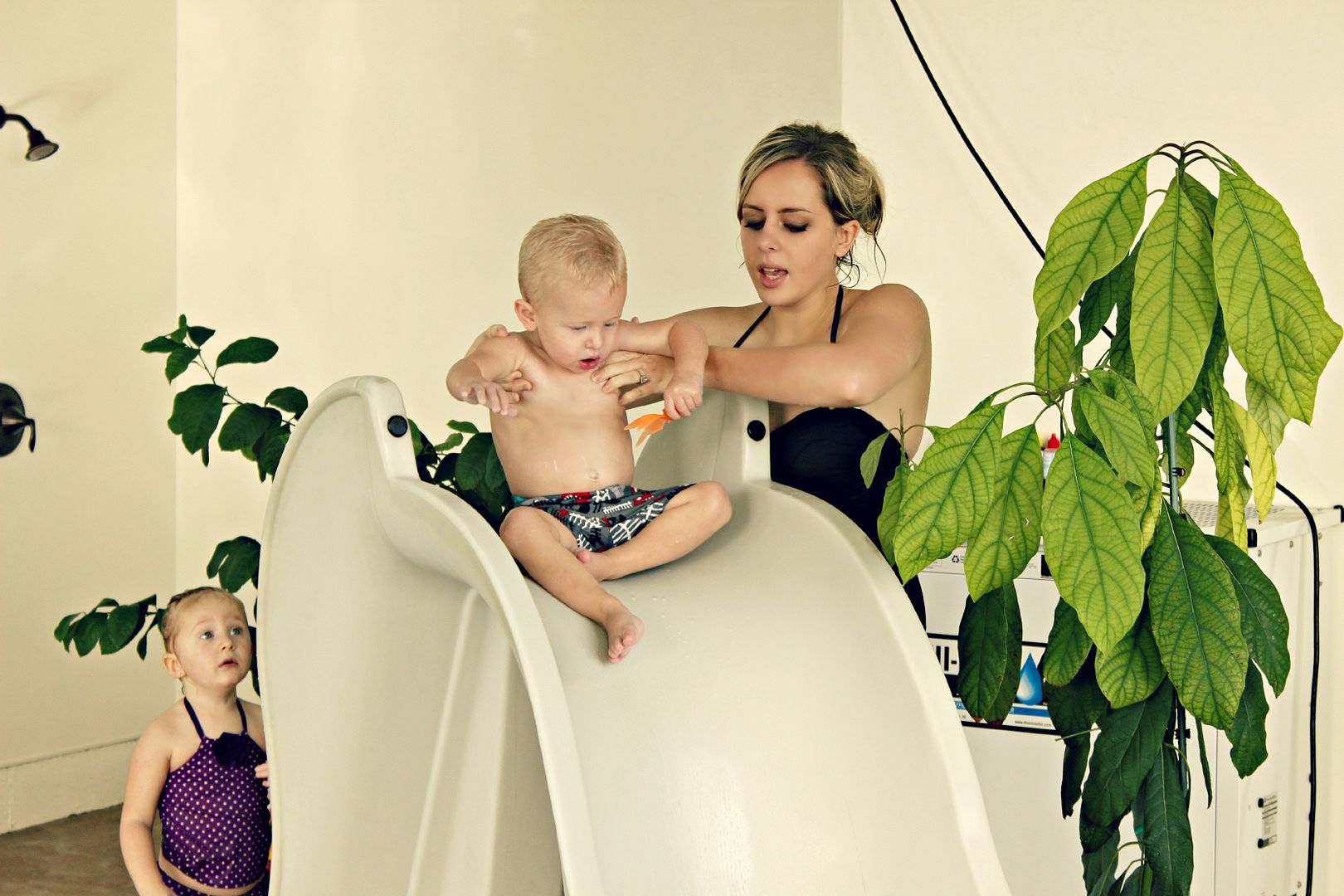 If they are good, they get to go down the slide at the end.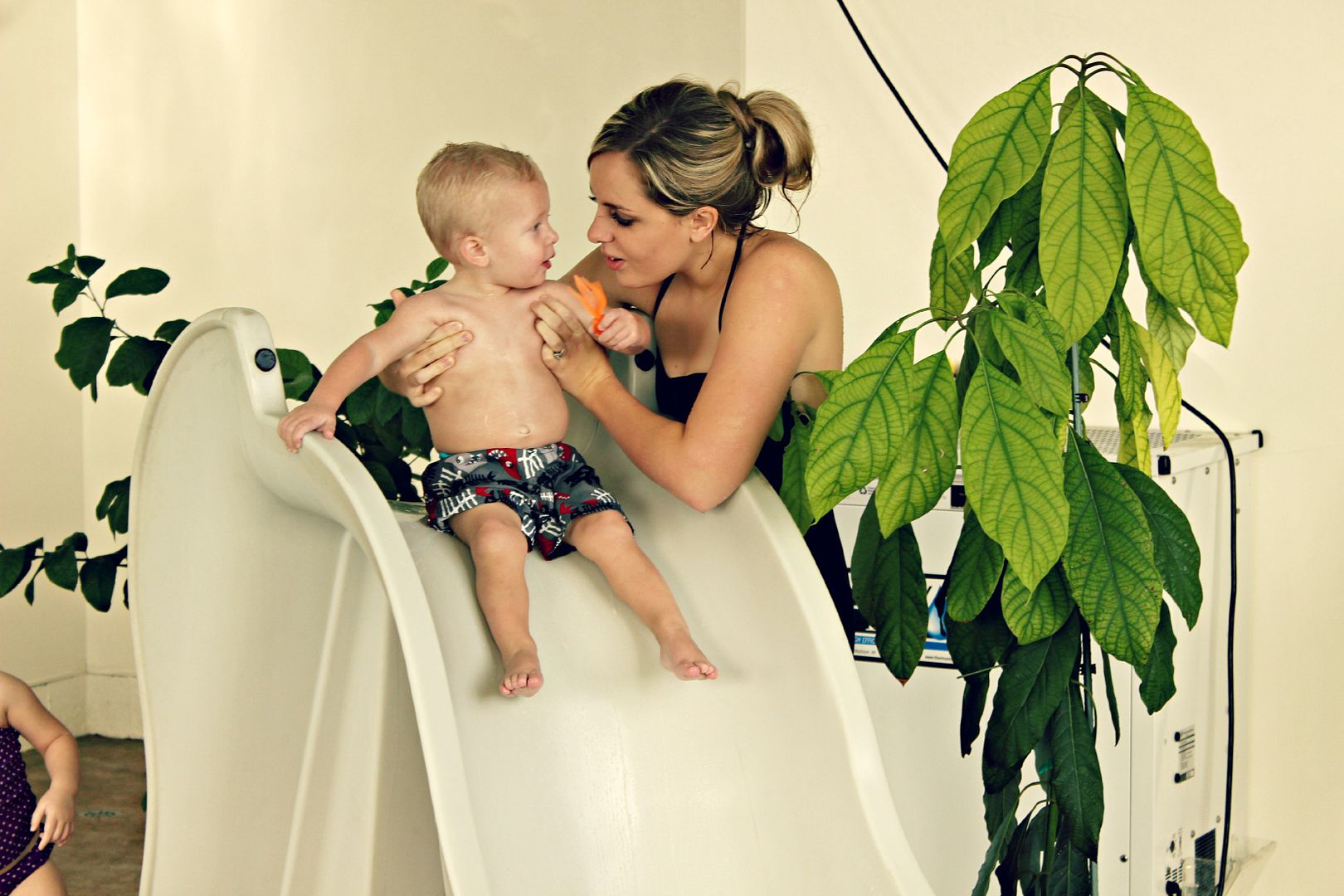 I'm sure I'm saying, "Ledger, we need to be patient."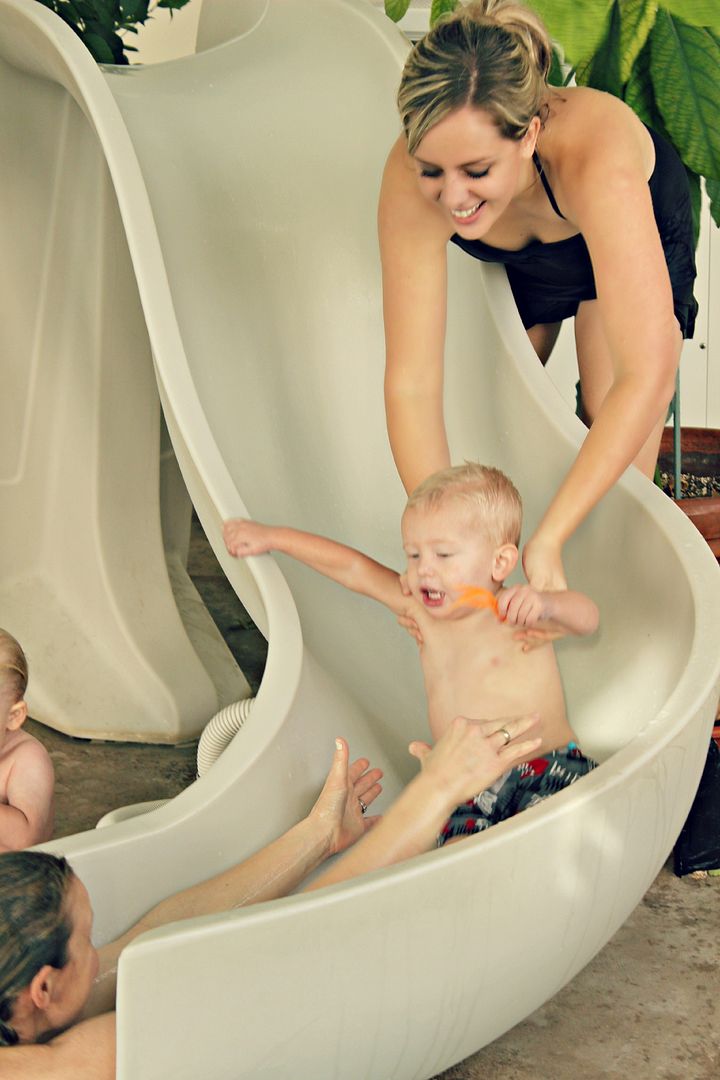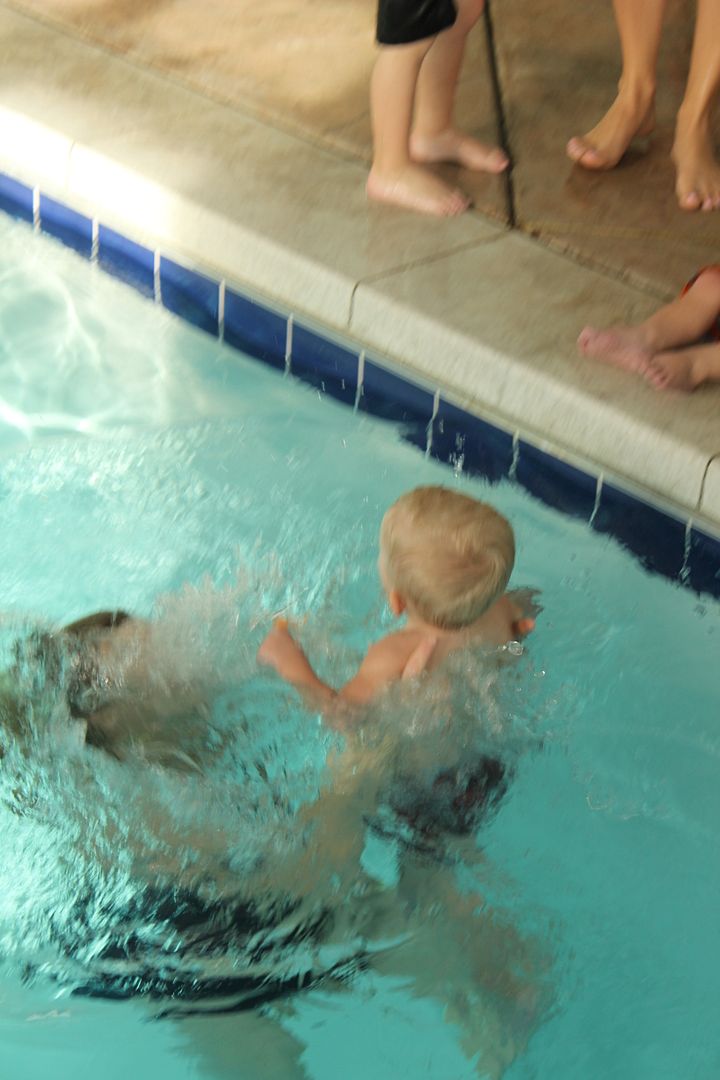 After the instructor catches the kids, the older ones are taken underwater with her.Then they work on climbing out of the pool.
It's been a process, a big process to overcome my fear.
Will I always be extra cautious? Definitely.
I'll continue to take it one step at a time.
The day Ledger asks me to float down a canal... well, that might be a different story.
We'll let that fear present itself when the situation arises.