While watching TV or looking at magazines, there always seems to be a story about an individual in the media that is twisted, exaggerated or even false. It's a common occurrence and we seem to witness it on a daily basis.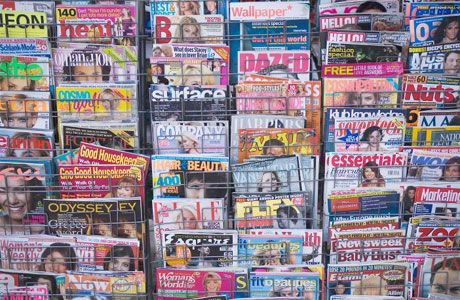 I've never been included in such situations, well, not until recently.
_________________________________________________
I'm a member of The Church of Jesus Christ of Latter Day Saints, (aka Mormon or LDS)
And with Mitt Romney running for President, there seems to be a lot of talk floating around about this religion in the media.
At first, I was intrigued by what others thought. Then, it became an eye opening experience to have others, who aren't members themselves, inform me of my beliefs.
My religion is a big part of who I am, so I guess I'm hoping to explain a big part of myself to you.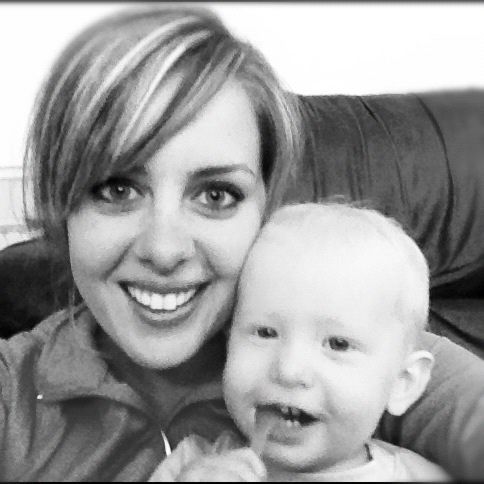 As a member of the LDS church, I can assure you the church has good intentions. Just like every other religion, the members aren't perfect, but one of the main things I've been taught while attending church is to "love thy neighbor" and serve those around me.
The LDS church gives money and welfare to members and nonmembers (I've heard otherwise) on a daily basis. Did you know once a month, members are encouraged to fast for 2 meals and donate what they would have spent on that food to the church? The donated money is called "fast offerings" and then spent to help individuals all over the world.
When tragedies or natural disasters happen, the LDS members are often the first to arrive, helping both physically and financially.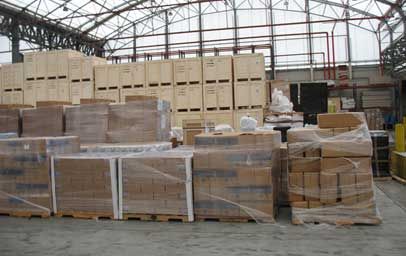 (Relief supplies staged at the Miami airport for shipment to Haiti, January 2010.
Mormon.org)
I've heard many different things about LDS Temples. I can assure you positive things happen inside. I recently came across this article, written by a woman of a different faith. She gives her point of view on our Temples.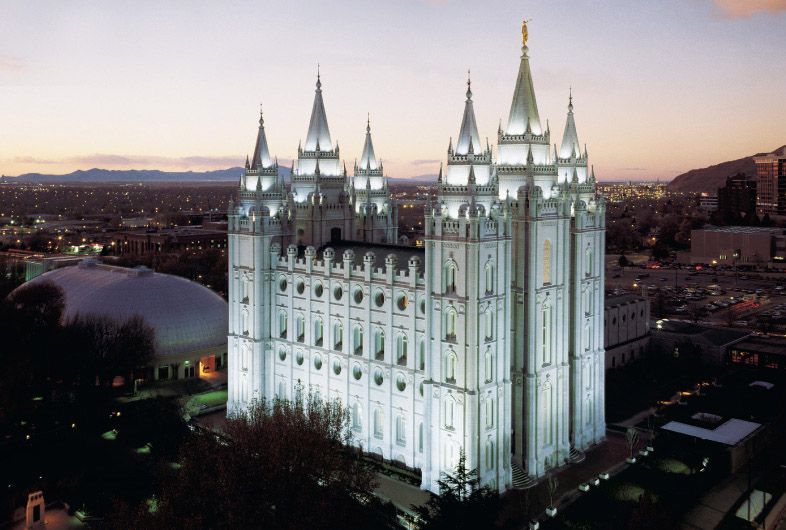 Salt Lake City Temple
But, out of all the false statements that I've heard, the one that seems to bother me the most is when I am informed I am not a Christian.
There's no doubt I would consider myself a Christian. For starters, look at the name of the church, Jesus Christ can be found in the title. I know I've shared many posts about my relationship with our Savior, and I do know that He lives and atoned for our sins. I've constantly leaned on Him throughout the past two years, and know it is bec
ause of Him my family will all be reunited someday.
Since the accident occurred, I've received e-mails asking questions about my beliefs as a member of the LDS faith. If you're interested in learning what we believe, visit this site here. You can start with viewing my profile, and search through hundreds more.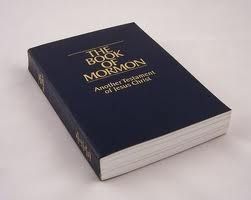 We believe the Book of Mormon goes right along with the Bible. Yes, we believe in the Bible, and believe the Book of Mormon is also scripture. Members are encouraged to read it on a daily basis.
If you are interested in reading this book, I'm more than willing to send you a copy with a personalized letter. Just send me an e-mail, or
visit this site to request your own free copy.
I guess what I'm getting at is I hope you won't form an opinion about the LDS church or it's members solely based off what the media says-because it isn't all true. I can assure you that we don't have horns, we aren't polygamists, (I really am Patrick's only wife) we don't belong to a cult, all Mormon families don't have a million kids, and there are even some who would consider themselves democrats. :)
I have been able to learn so much about different religions from conversing with many of you through e-mail. I've learned that even though some of our beliefs may be different, we are often more alike than we think - we have good intentions, our family is incredibly important to us, and we try to be the best person we can be.
What could be more important than that?
(pictures taken from the internet)