I used to run, and I loved it. Pres loved our jogging stroller and I'd smile as her little hand would stick out the side signing the different animals we passed.
Her favorite - bird.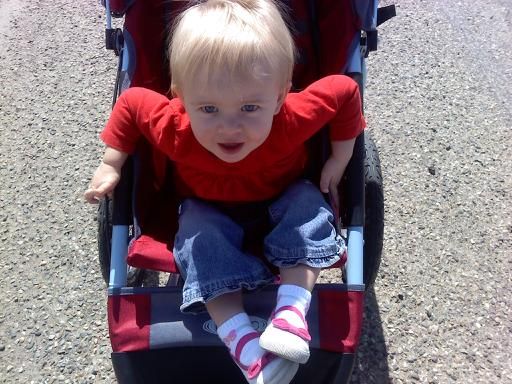 After we lost her, I went running and hated it. I hated running without a stroller, or hearing birds chirp.
I hated the quiet time, which usually brought me to tears as I struggled to think about anything other than Preslee. My running quickly slowed down, and then I quit running all together. Looking back, I struggled with the sudden lack of exercise, which allowed depression to creep into my life.
Then I was introduced to Zumba. (Thank you Amy) Zumba is incredibly social, and I had to concentrate on learning the new dances. I didn't have much time to dwell on Preslee. It became my way to escape my grief, even if it was just for an hour.
Now, nearly two years later, I'm running again. And yes, I'm completely out of shape, but it feels sooo good to run. I think about the piano article all the time, especially when it says,
"You learn to play the piano. You're surprised to find that want to play, that it's meaningful, even peaceful to play it. At first your songs are filled with pain, bitterness, even despair. But later you find your songs contain beauty, peace, a great capacity for love and compassion. You and grief--together--begin to compose hope. Who'da thought?"
The bitter songs I'm playing are beginning to have a more hopeful tune at times. I now appreciate the quiet time I have as I run to think about everything in my life, and many of those thoughts contain Preslee. I still enjoy pushing a stroller, and am grateful for those "ledger notes," helping move my piano away from center stage as I hear Ledger squeal with delight as he watches the moving cars drive by.
Maybe I'll work with him on signing car...
The picture on the right is the beginning of a huge meltdown because we stopped running.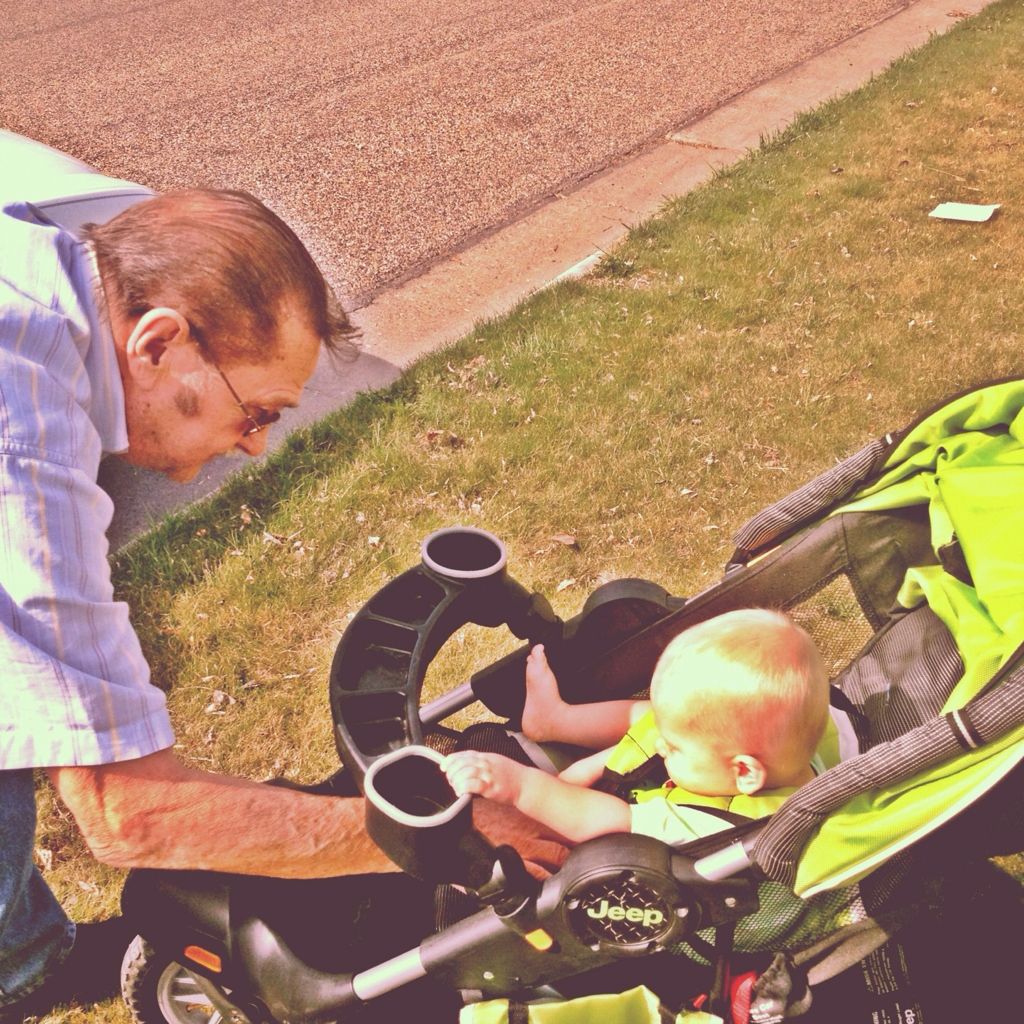 We ran into Great Grandpa Anderson on our run.
I would have never dreamed that losing a child would affect so many different aspects of my life. For example, running...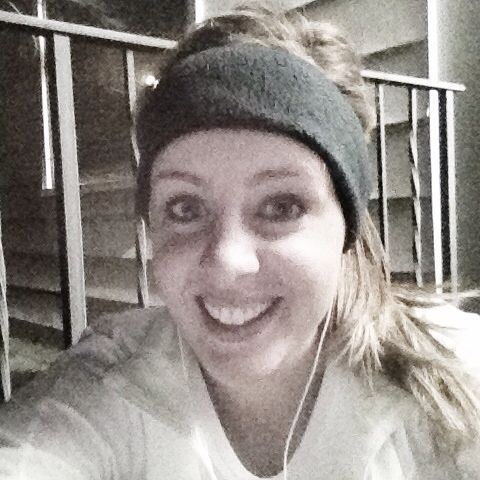 Late night run.
And now Pat and I have decided to train for the Rexburg Rush sprint triathlon.
I decided if I post it here, there's no backing out right?
You can all hold us accountable in August.
I'm super excited.
I'm looking for a double bike trailer/jogging stroller so I can start training on a bike. Any recommendations around $200?