Changing my blog has been quite a process. I added another sidebar, so that means most of my pictures from the past are all too big. (Sorry to those looking at older posts) I've been changing every single post...I've added more labels, made the font bigger, etc.
It's been a little overwhelming going back and reading posts. It's amazing to see how far I've come in less than two years. The main problems we faced back then, are not the main ones we face today.
If I could go back and give myself one piece of advice it would be to allow myself to be angry.
I didn't understand that anger really is just another piece of the grieving process. I thought if I was angry, it meant I was failing. My anger kicked in after our first angelversary, and has come and gone. I've been angry about different things, and sometimes the littlest thing will set me off. Its been overwhelming to learn how to handle these emotions that often seem uncontrollable. I now know the anger won't last forever, and it often feels good to release the bottled up emotions that I've held in for so long.
People prepped me for what the first two years brought. And they were right on. Some told me the second year is just as hard, or even harder than the first. And they were right. It's been hard for many different reasons, and Pat and I have struggled to always be on the same page. It's definitely put stress on our marriage, but we're doing better, and have learned from all of it.
To parents out there who understand, what does the third year entail? Nobody really speaks about it. I'm hoping that means it gets easier, but I'm not naive to think it all disappears.
To end on a happier note,
This blog, where I have been able to sort through many different emotions. It is a place that I can talk about Preslee all I want, and never feel criticized for it.
I'm grateful for all of you who donated to the Pay It Forward Project (those are the posts I just went back and fixed tonight) We are still delivering boxes. We couldn't have done it without you.
And I'm grateful for these two, and a little girl in heaven.They mean the world to me.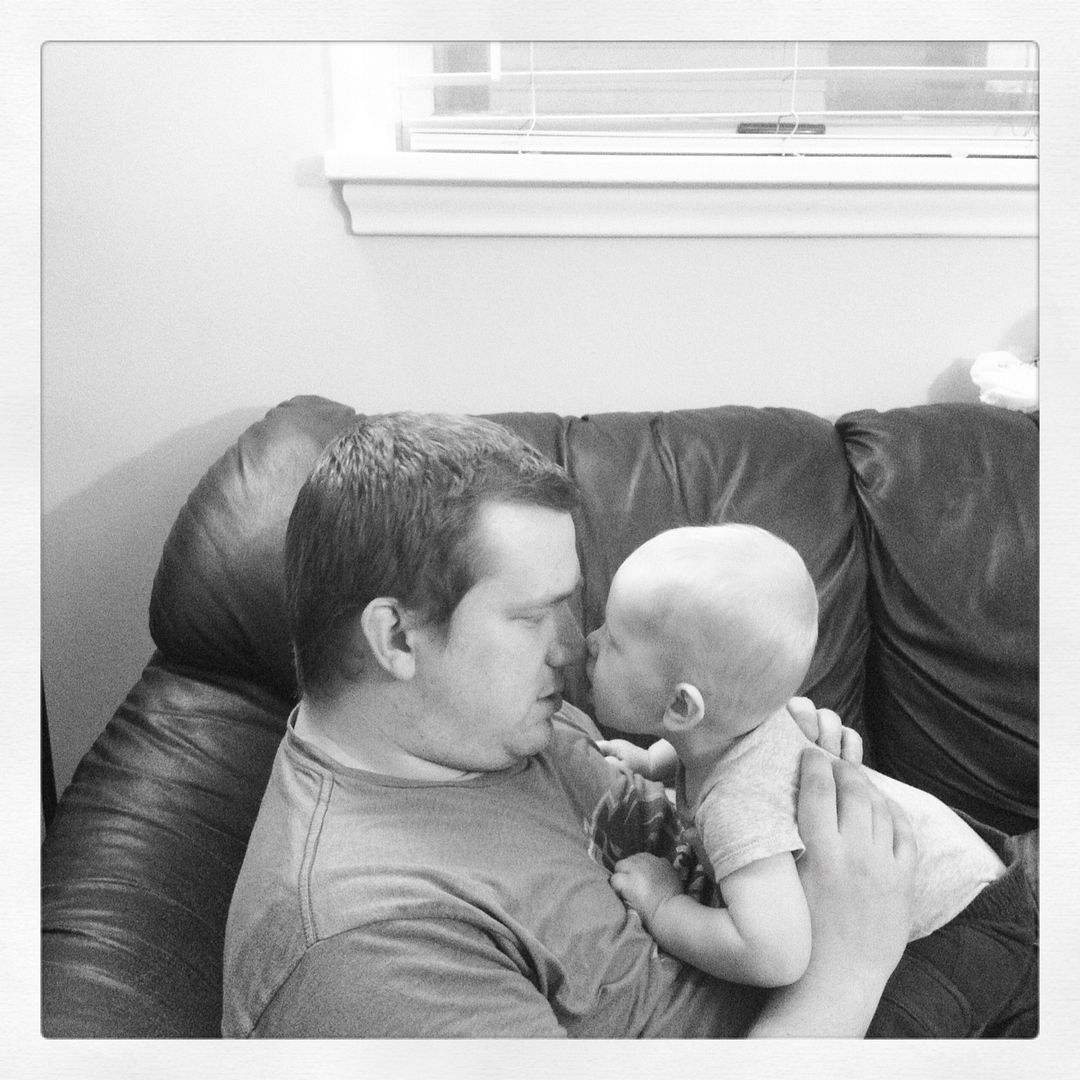 Ledger has learned to give Eskimo kisses. He giggles the entire time.
I'm grateful all three of them are incredibly patient with me, I'm still learning and working hard. Nothing can prepare you for any of this.