This week we had a couple of bright sunny days, which inspired me to make a trip to the cemetery. While Ledger and I were were heading out of town, I realized I was starving, so I pulled through Subway, grabbed a sandwich and continued on our way.
Have I ever told you how much I love the cemetery Preslee is buried in? It's always sunny, t
here is rarely anyone else there
visiting, it's in the middle of nowhere, all in which makes it incredibly peaceful.
Once Ledger and I arrived, I tied up a little Easter Basket. On the headstone, I placed a little blue stone that my aunt Desi sent us. She explained the stone reminded her of Preslee's eyes, and her love for rock collecting. As I went to get Ledger out of the car, I noticed he was fast asleep.
What a tender mercy.
I sat down in the sunshine, listened to the birds chirp, ate my sandwich, all while thinking of Preslee.
As I gazed at that little lamb in the Easter basket, I became overwhelmed with gratitude. I know I said it last year, but I now look at Easter very differently. As I sat on the grass, in the exact spot where Patrick and I will be buried one day, I had an overwhelming feeling of gratitude for our

Savior

. I am so grateful for

His

sacrifice, which will allow our little family to be reunited in the future.
What a blessing it will be for our children to have an older sister constantly watching over them, helping them throughout their life. I couldn't help but think about the day Preslee will be placed in our arms once again. She'll have even better, more patient parents as we've learned from life experiences and will have her siblings gathered around her, helping her in return as she grows.
It's a cycle.
An amazing blessing.
All because of

Jesus Christ

.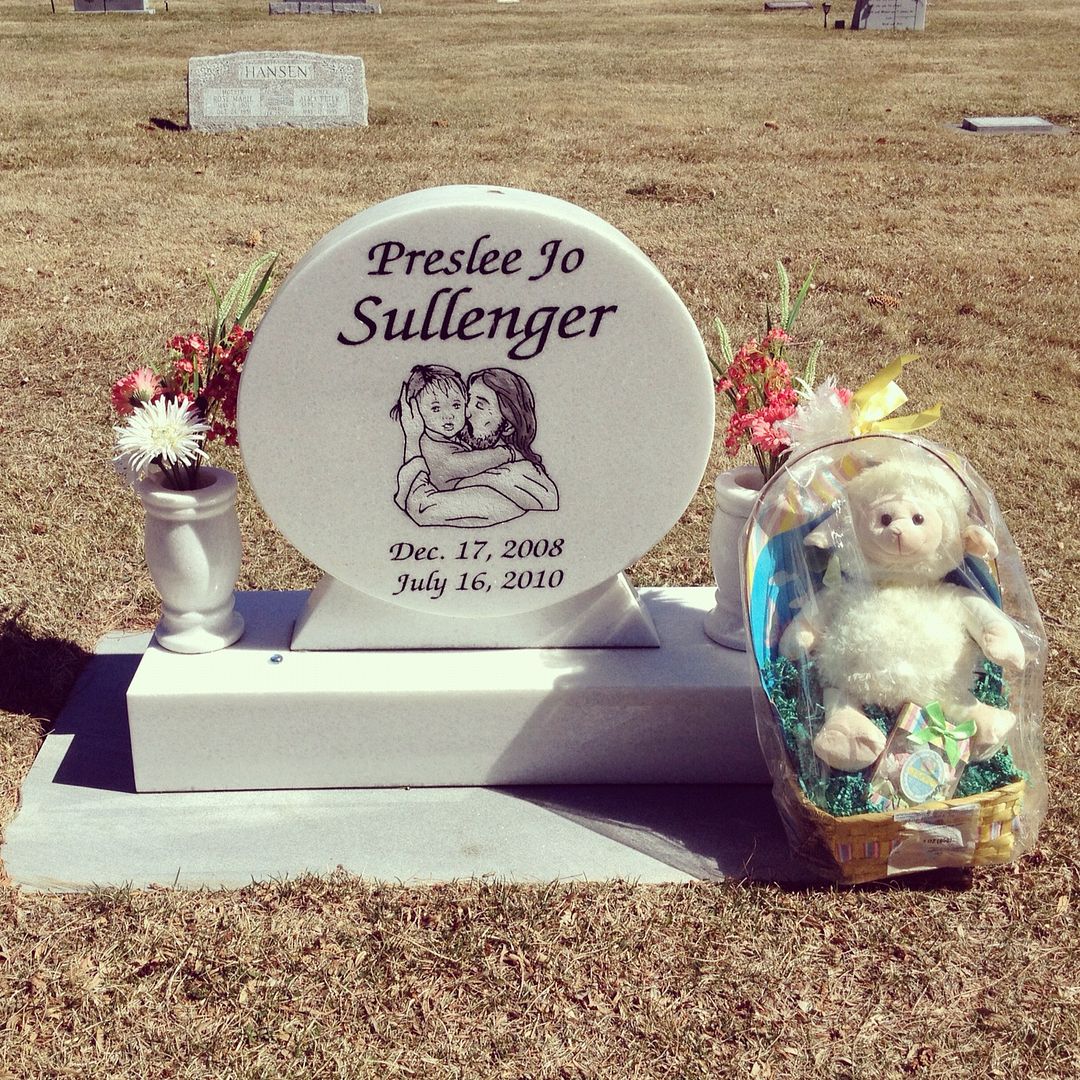 I hope you all have an incredibly Happy Easter weekend. I love everything about this Holiday, hopefully we'll all remember the glorious thing it stands for.