Molly, who lost her daughter Lucy, nearly four years ago,
is hosting a benefit concert.
Her website, A Good Grief, raises money to help parents pay for their child's headstone.
It's such a great cause, that I couldn't help share it with all of you who live close enough to attend.
I'm even trying to make it, we'll have to see if everything works out.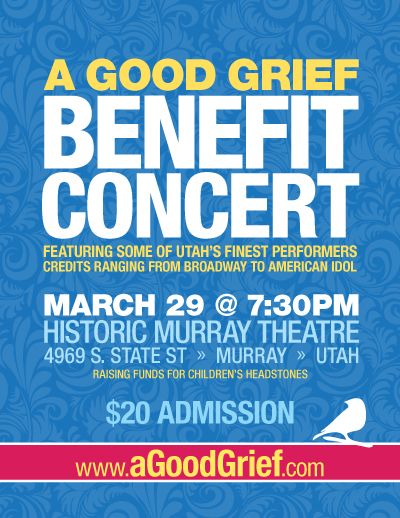 Click on the poster to learn more about the benefit concert.