The other day I let Ledger watch a little TV.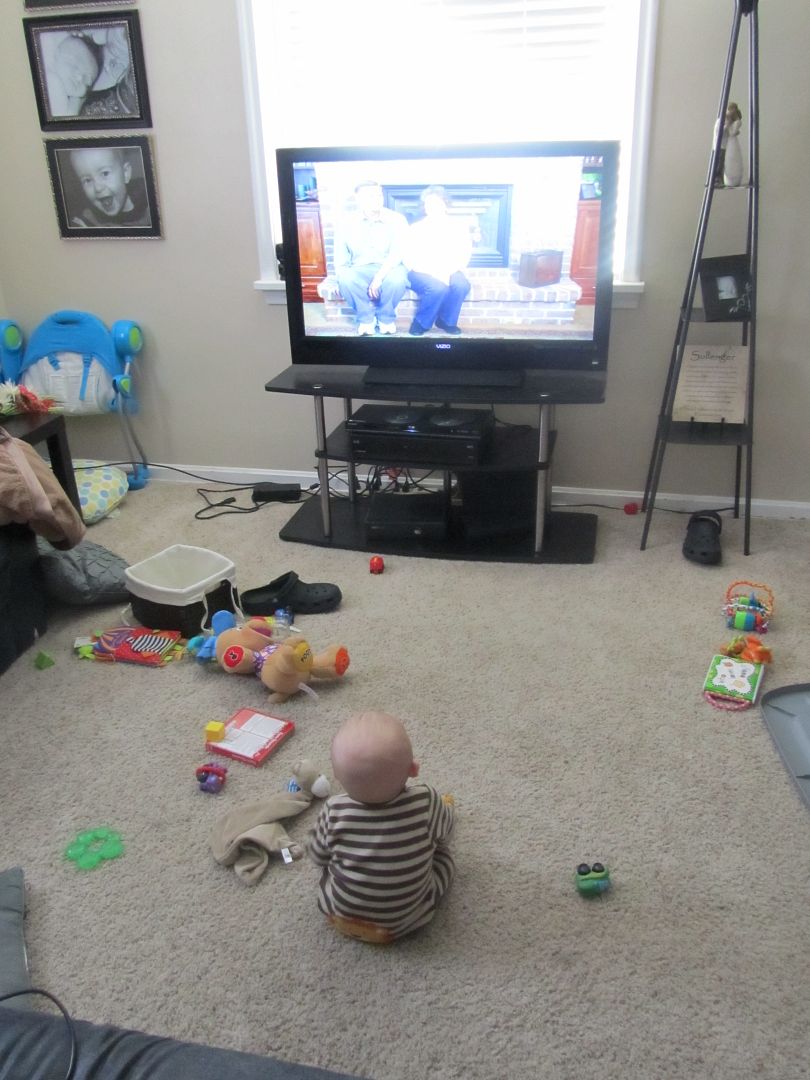 Suddenly it was like a flashback, where I saw Preslee watching her beloved Sesame Street in my mind. Then tonight I came across this picture, which I absolutely love, because it's so her. And I love that it has Abby Cadabby on the screen, her absolute favorite.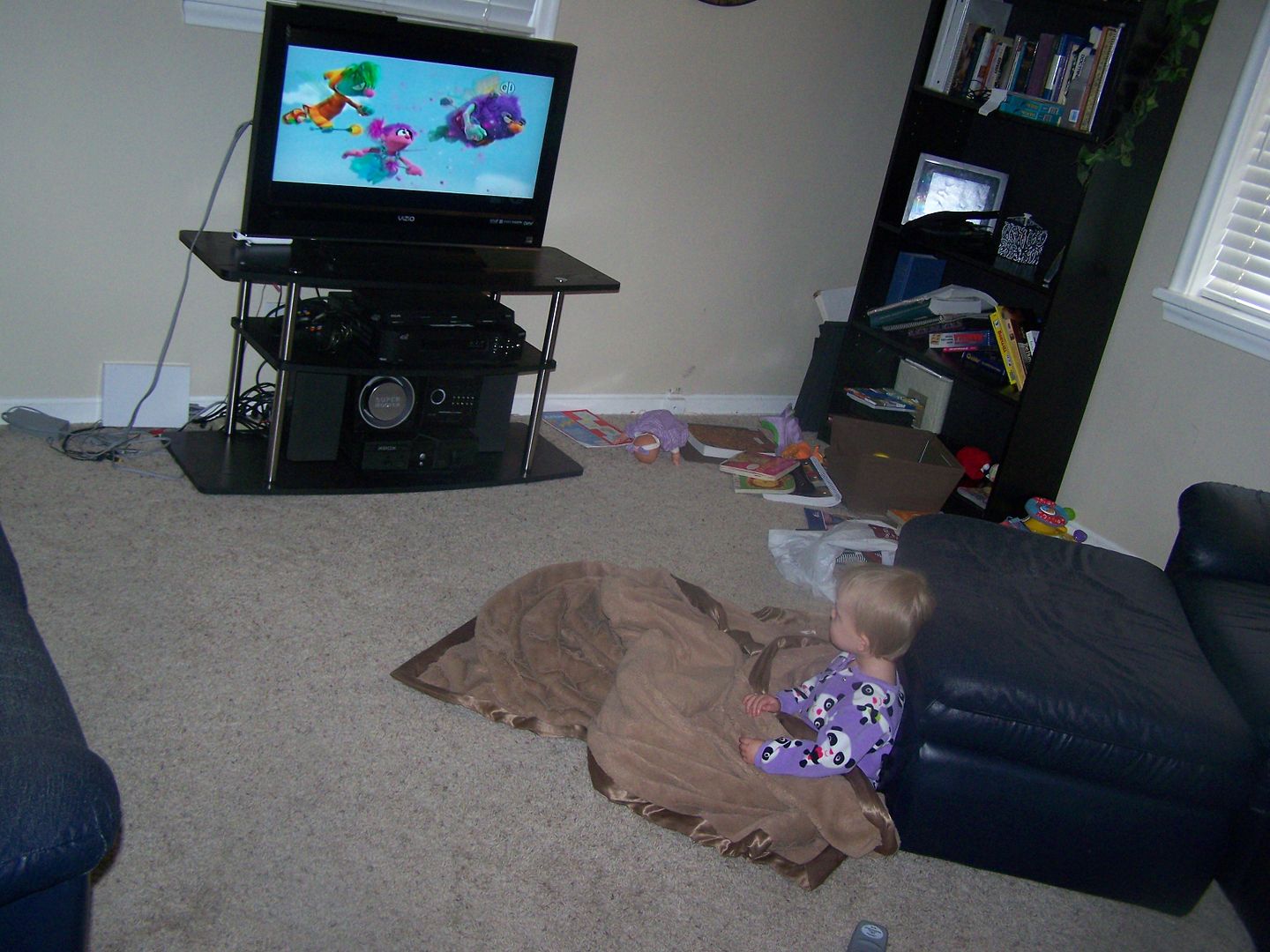 It's funny how the messes she used to make would often frustrate me. She pulled everything off that bookshelf multiple times a day. Living 11 months childless, and clutter free, now makes me appreciate Ledger's daily mess.
Though I've tried not to think about it, this upcoming week marks the date she's been gone longer than we had her here with us. I've been reminiscing through pictures tonight.
Sometimes it's just hard to believe this is our life.
This is our story.
We miss you little Miss JoJo, I sure hope you are incredibly happy. I often wish I could take a peek and see what life is like for you. I'm certainly glad it's us, and not you hurting and grieving.
We love you...