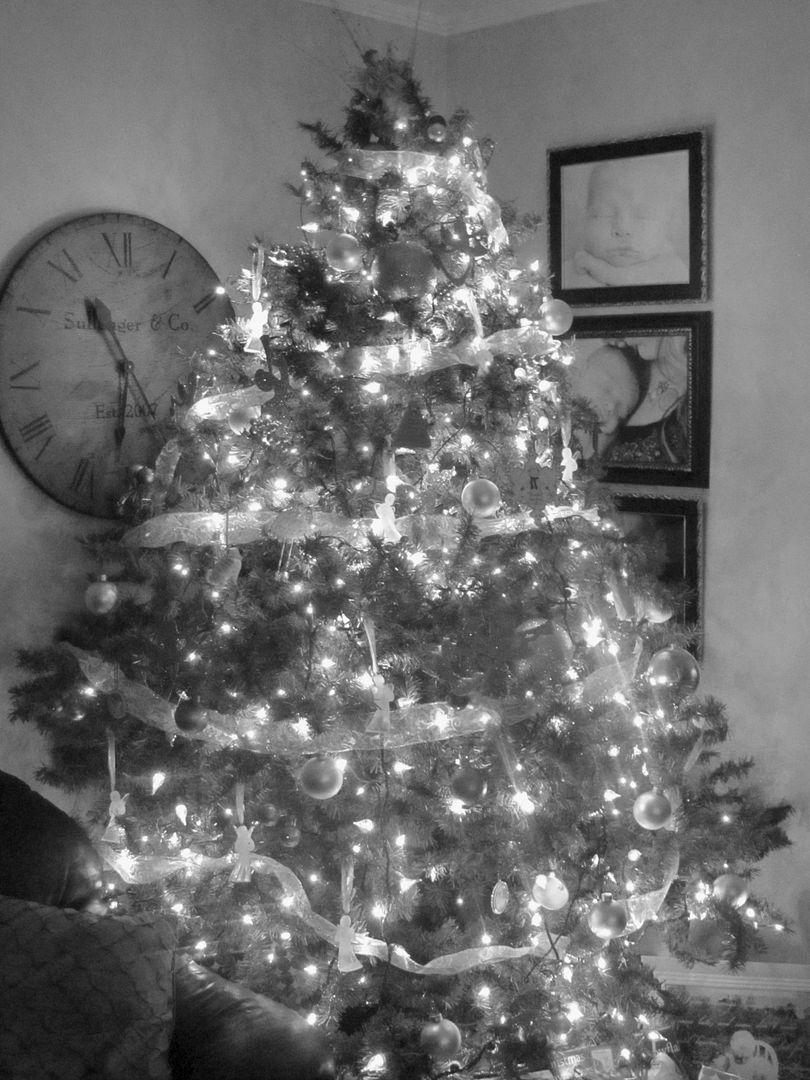 We're ready, sooo ready for Christmas this year.
It wouldn't hurt for it to snow just a little bit more... I can't believe how much different this Christmas feels comparing to last year. Our angel tree has been up since the day before Thanksgiving, I couldn't resist. We used the same ornaments that we were given last year. My dad surprised us with putting Christmas lights on Preslee's tree out at his house. (Click here for last years post) If feels like it's been forever since Pat and I celebrated Christmas, because we really just tried to survive last year. It will be nice to be able to focus on Ledger. So bring on the family (talking to my little brother in Brazil serving an LDS mission), food, and good times. We're definitely excited to celebrate Ledger's first Christmas this year.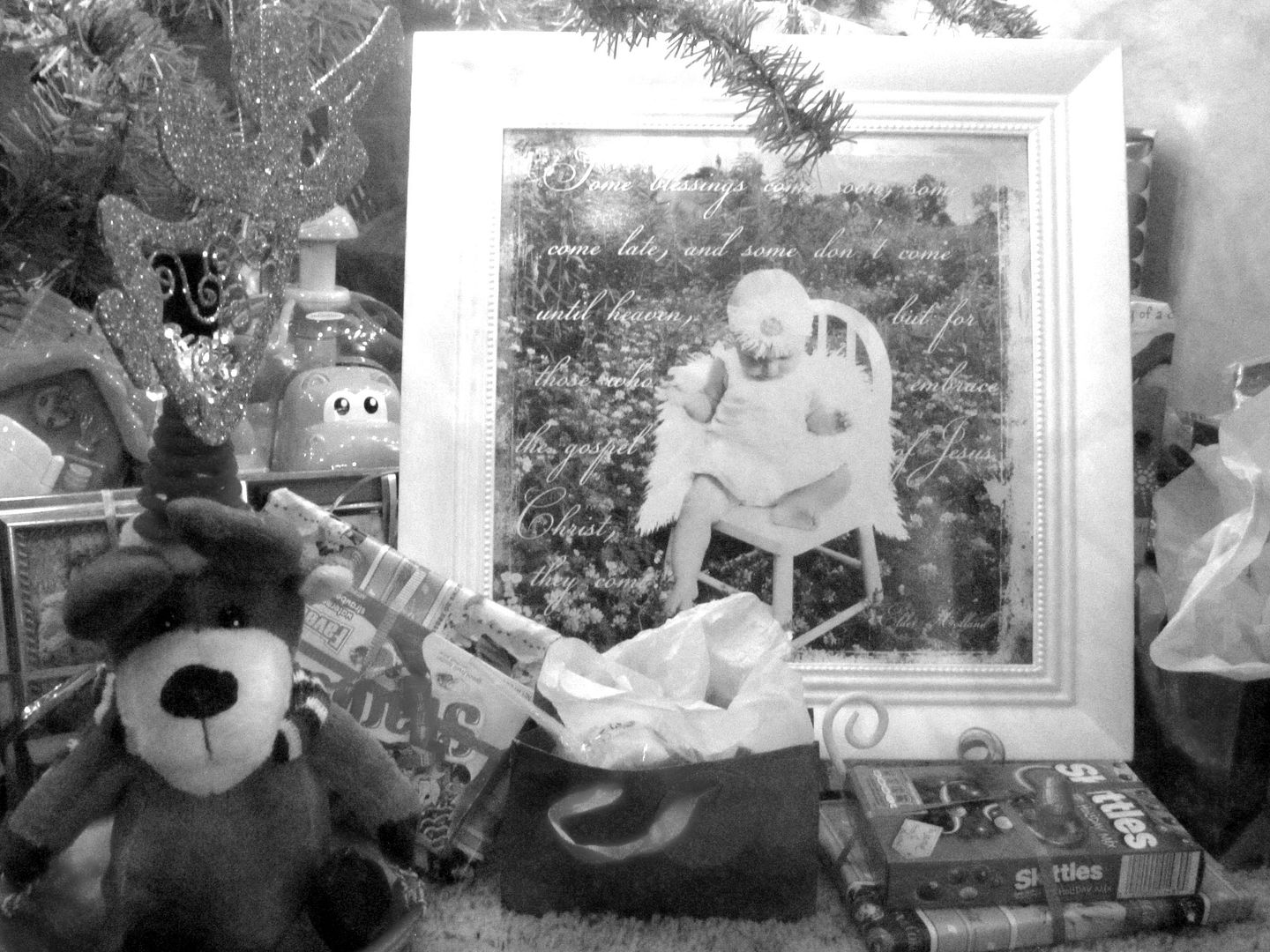 Having this angel tree helps so much. It's our way to incorporate Preslee.
Thank you to the Beckstrand and Brown families who sent angel ornaments this year. We love them.