Ledger is growing. Too fast for my liking, but I guess that's life. I absolutely love this stage, he suddenly has become so aware of everything and is recognizing people.
While I was still in the hospital after delivering Ledger, I asked the pediatrician if there was anything I needed to know about boys. Dr. L looked at me and grinned and said, "They eat a whole lot more than girls." He wasn't kidding. Pres ate just enough to live, but Ledge lives to eat. During the day he won't go more than 3 hours max, and will start crying right on the dot. He certainly loves his food. I'm always surprised that he does so well at night, but he rarely wakes up, so no complaining here.
Other than that, Ledger has decided he likes his swing, just about when he's outgrown it.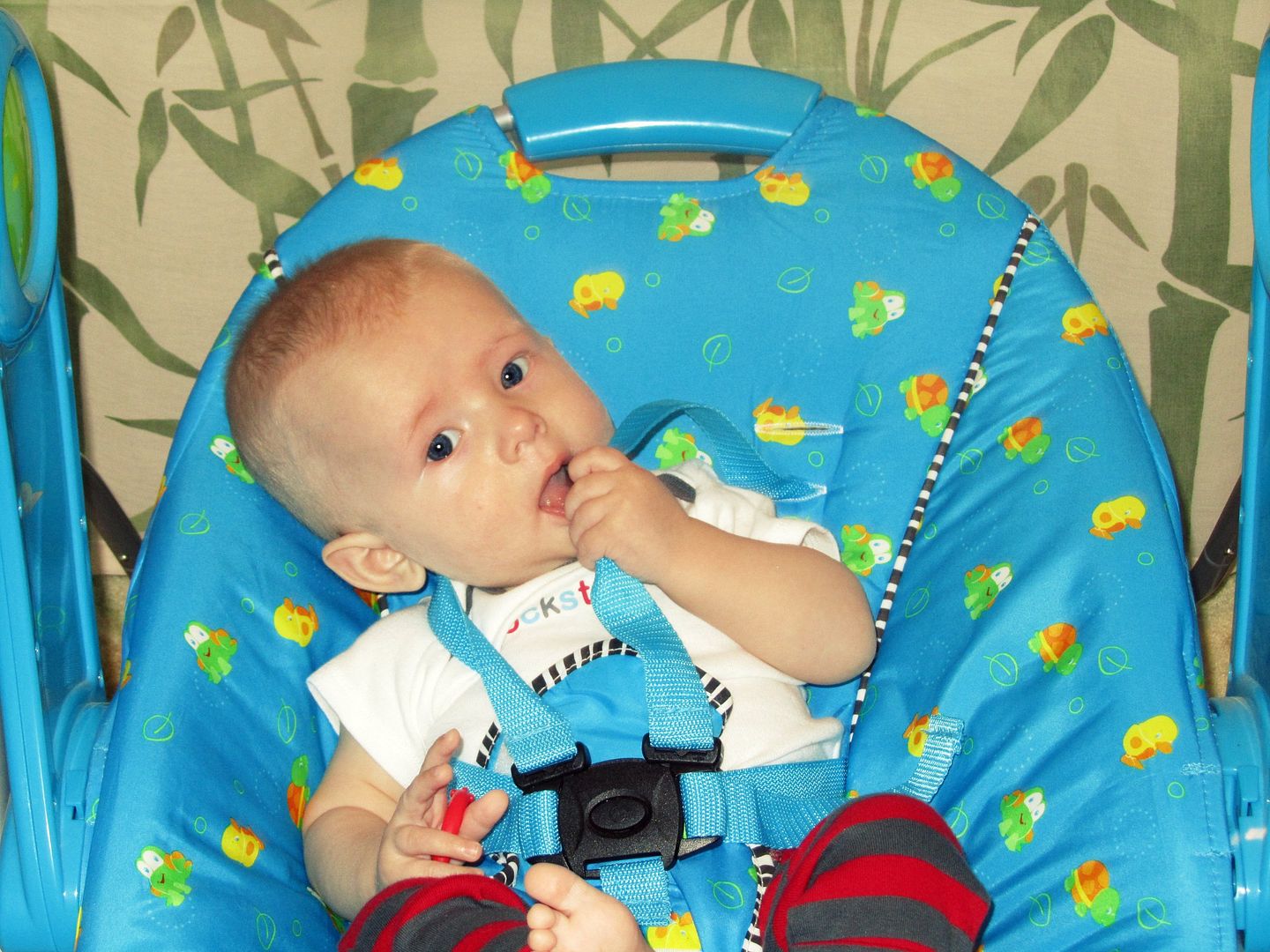 He's been enjoying Grandma and Grandpa Siddoway's jumper, especially when his cousins play with him.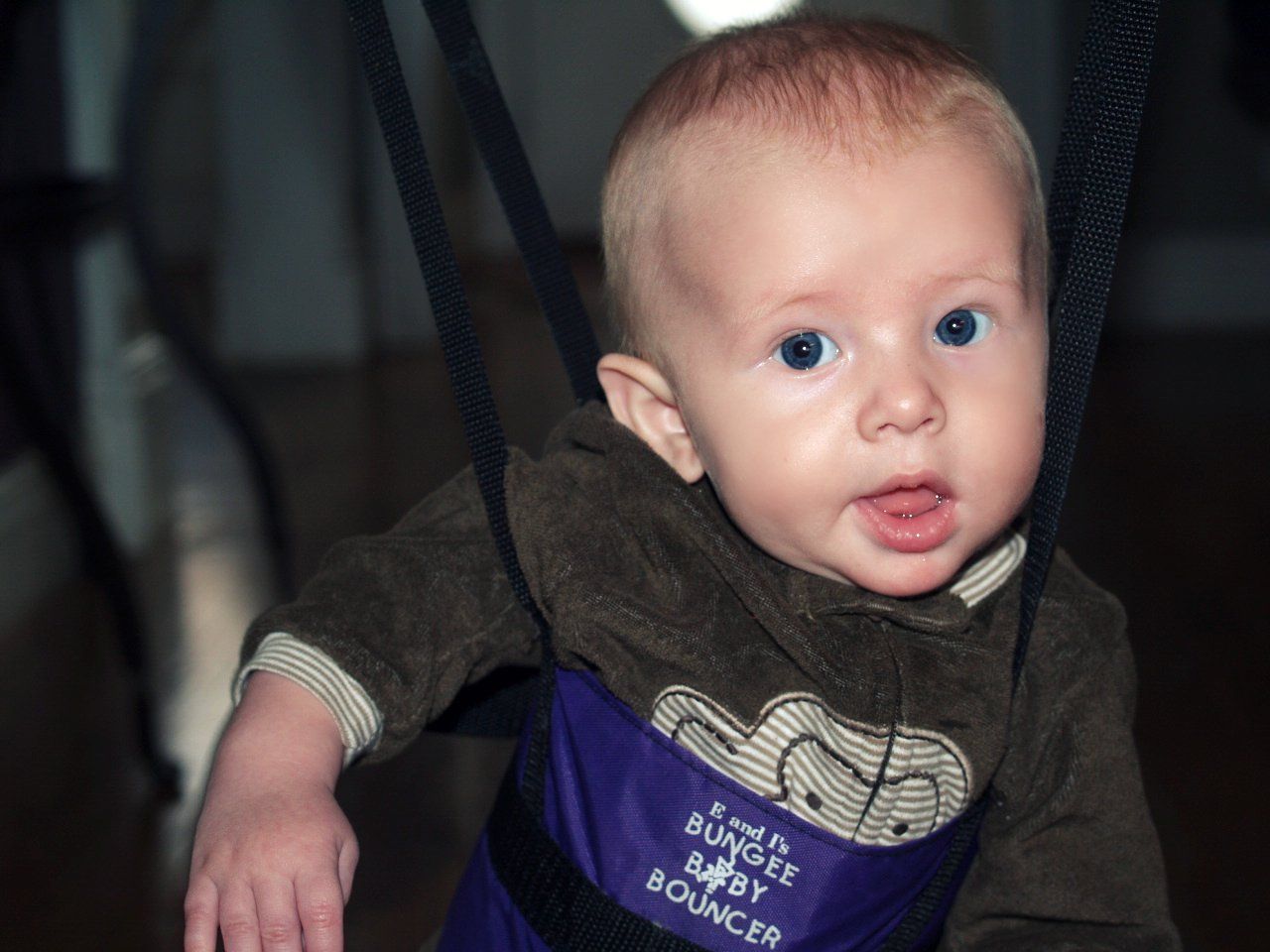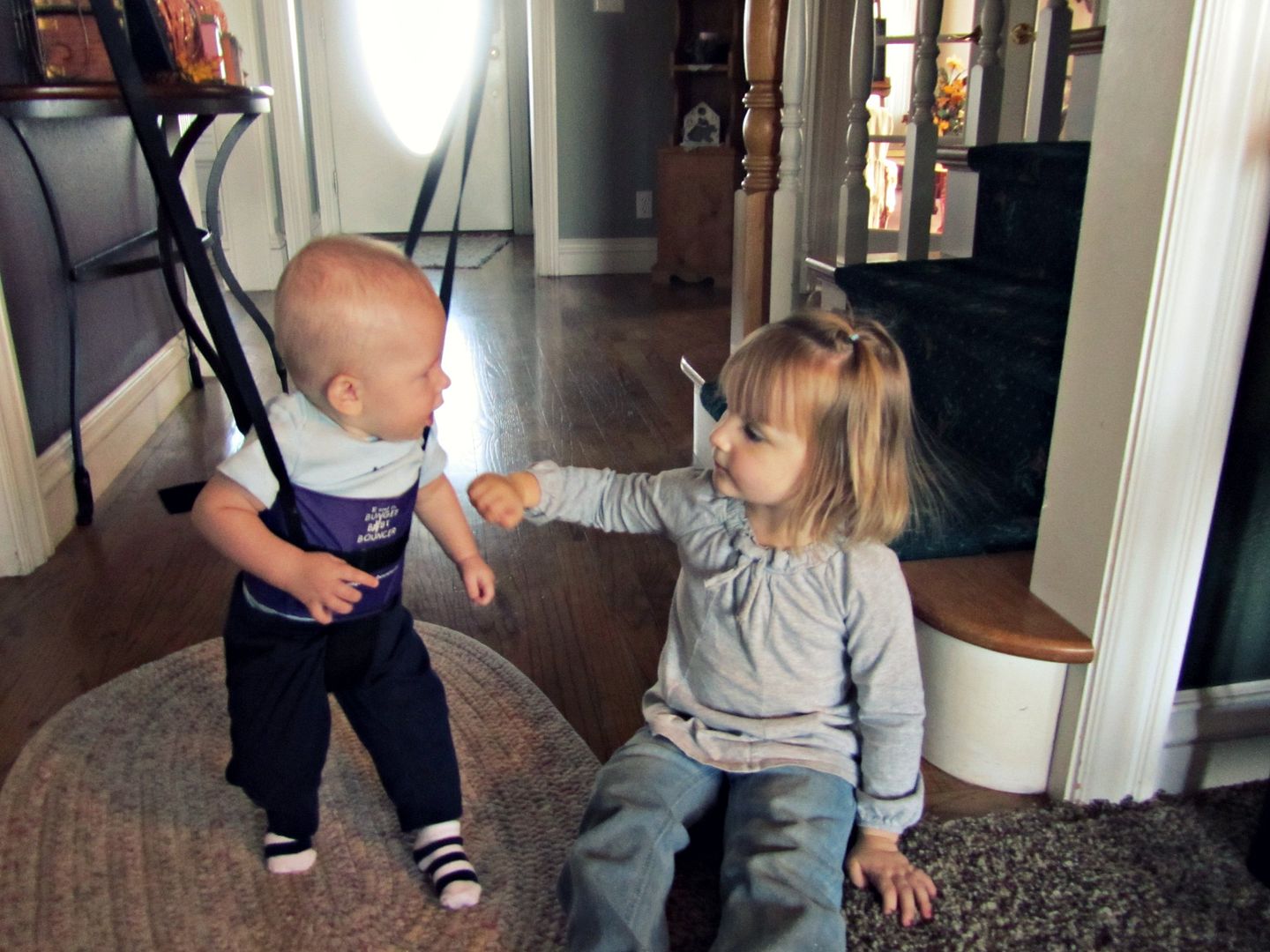 He loves his dog. Pog hasn't quite attached to Ledger like he did Pres, but I think once he starts cruising around it will be a different story.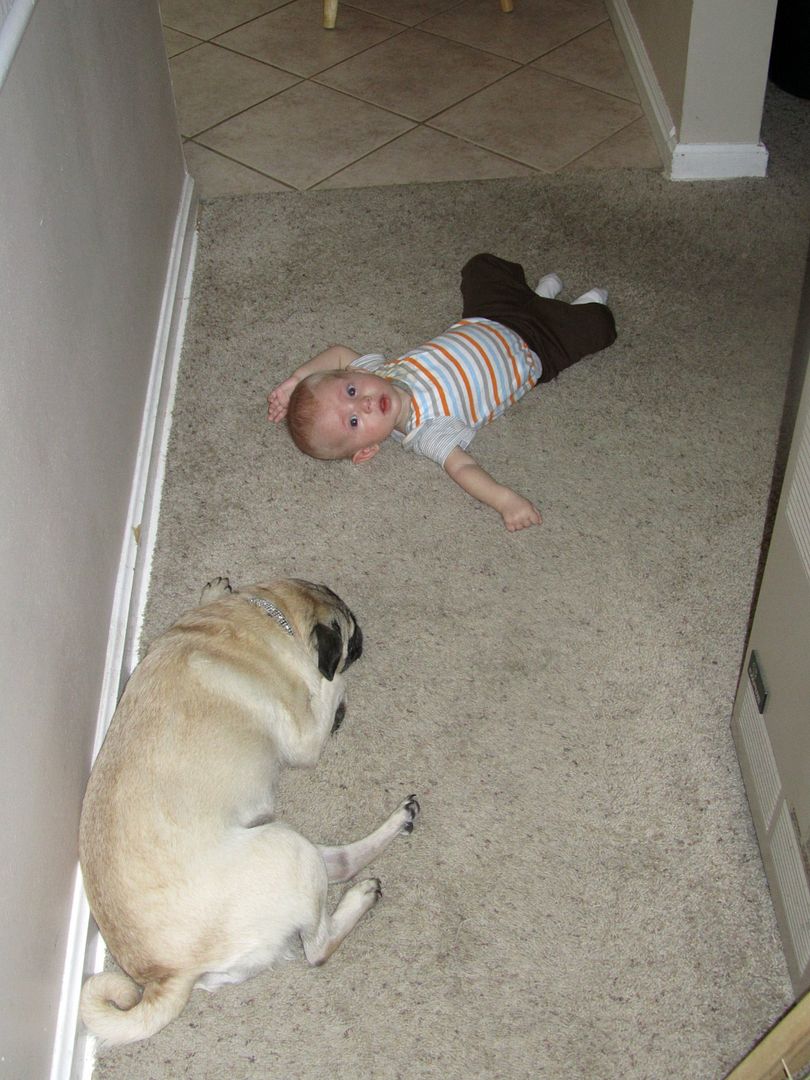 Pat laid Ledger there and he stared at Pog for about 30 minutes. He now squeals with delight every time he sees Pog.
Being a mom is honestly the best thing in the entire world. I feel so blessed every single day.