W
hen I found out I was pregnant with Ledger one of the first thoughts I had was that I was going to have to take down the family picture hanging on our wall and replace it. I freaked out. I'm not quite sure why I thought I had to replace it, I think I just hadn't really thought the whole process through. Anyway, my mom reassured me I didn't have to and I could redo my wall to make it more of a life wall.
The last family picture we had taken with Preslee was outside with trees in the background. (The one and only time I ever had dark hair...)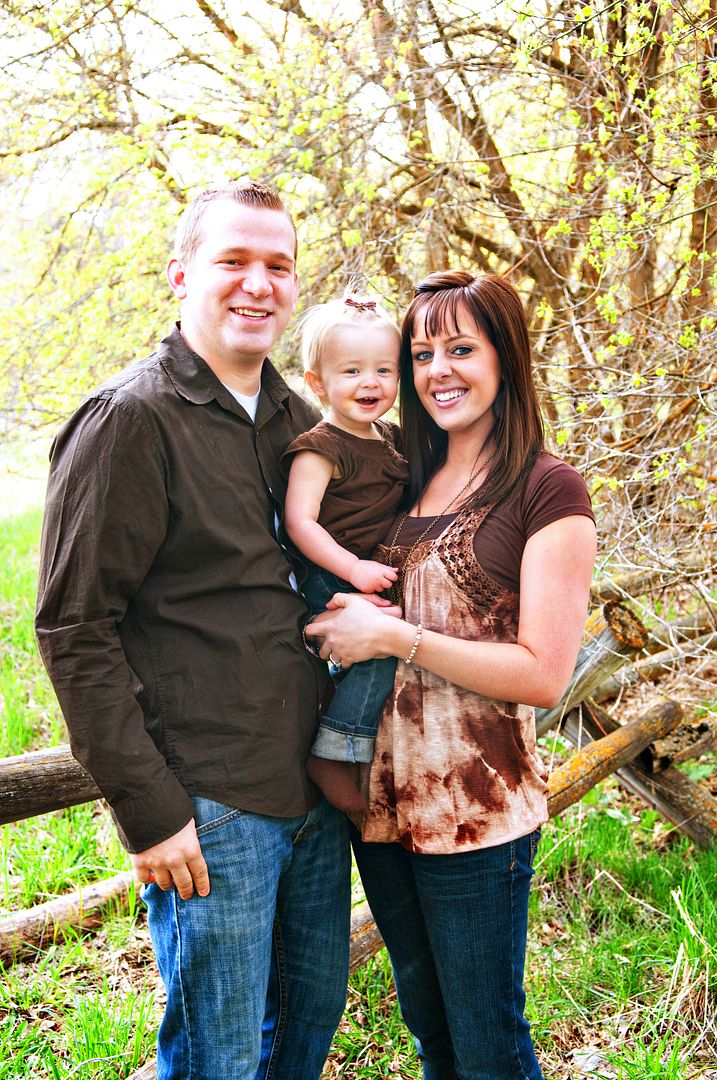 One day I suddenly wanted family pictures to match. To be honest, I kind of got weird about it. It started eating away at me. I realized I had to take them in fall before the leaves all fell or wait until spring. There was no way I could wait. Gratefully Lindsey Marlor lives close by and dropped everything and went along for the ride. We are thrilled with how they turned out and two 16x20's will be going up on a wall with our other one with Preslee in the middle. I think the wall will look great, and I love any chance to hang pictures up of both of our kids next to each other.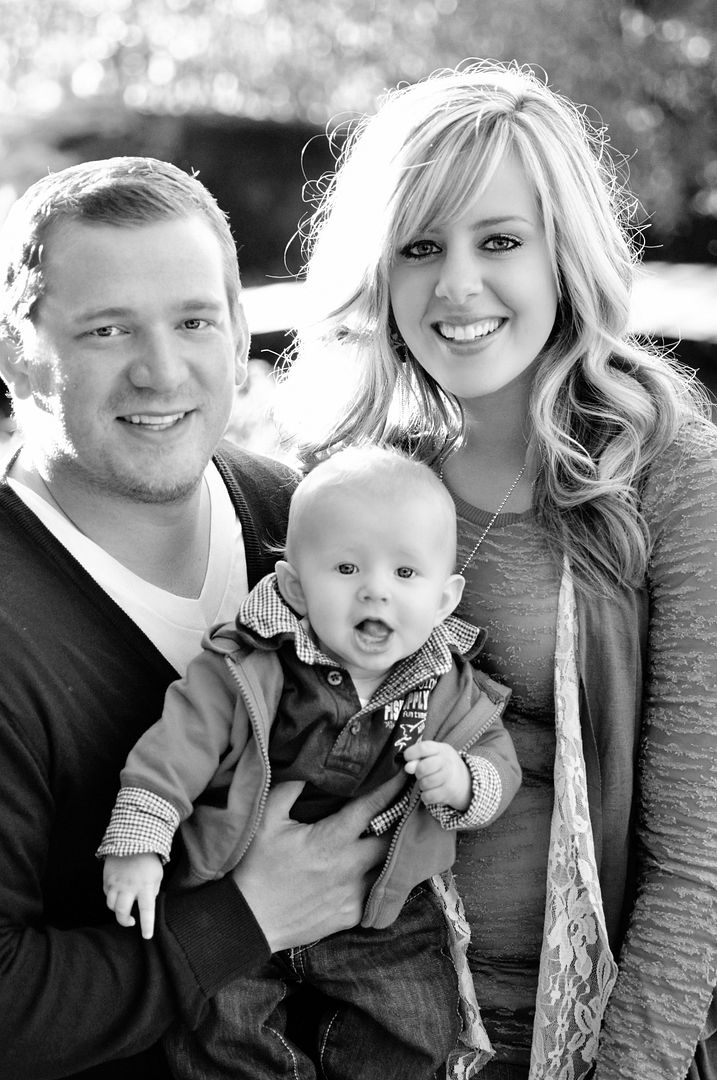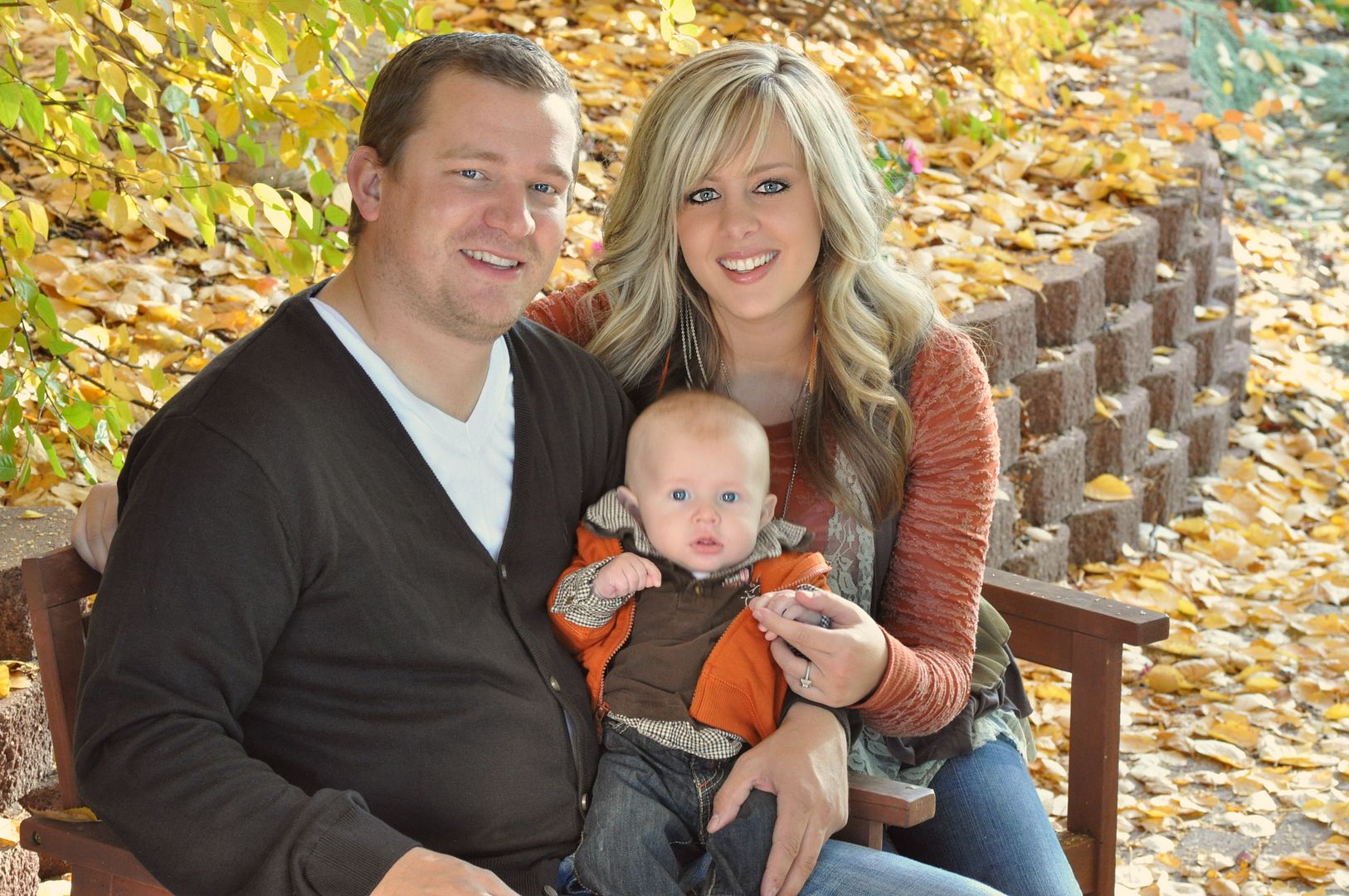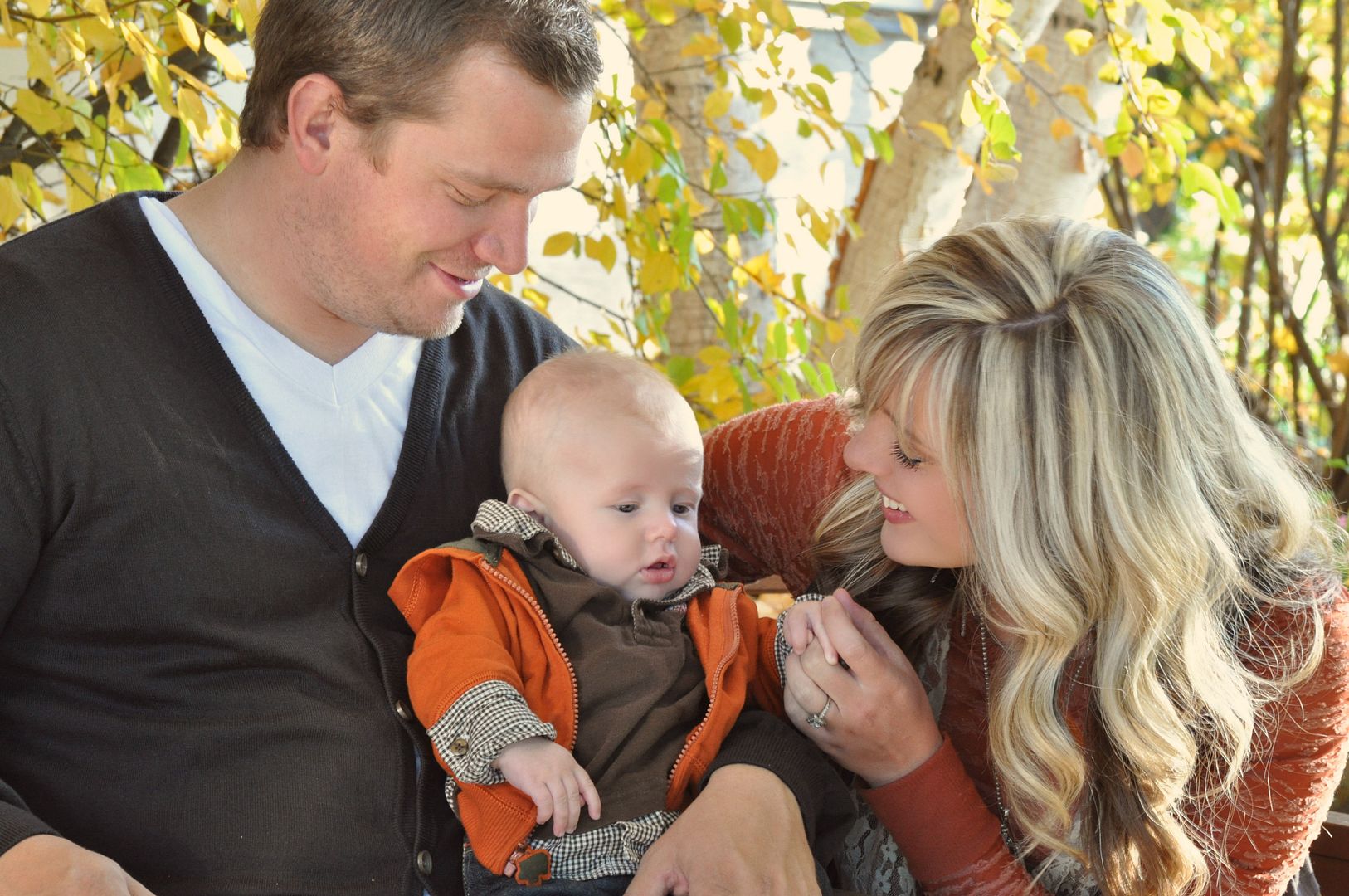 I struggled with how to incorporate Pres into some of the pics. Lindsey came up with the idea below. We strung family pictures we had with Preslee on the tree. I LOVE IT. The tree is "Preslee's Tree" that was planted in my parents backyard. I think it is the beginning of a fun tradition. I think it will be neat to watch the tree grow along with our family over the years. Thanks Linds.