Being a mom is incredible. Poor Ledger gets attacked with kisses all day long by his mom. I'm not sure this kid will ever know how much he's saved me. He's been such a good baby He's sleeping regularly through the night now, but Saturday night he woke up at 4:00 AM. I popped right out of bed when I heard his little cry, almost eager to see him. I was honestly so grateful I had a baby to tend to that night. He immediately fell back asleep after he finished eating and I sat and rocked him for a long time - loving ever minute of it.
I can honestly say I'm a better mom because of Preslee. I'm more patient. I'm not perfect, but I'm more patient. I know I appreciate motherhood so much more. Last summer I would have never thought I would love hearing a baby cry in the backseat of my car or I would love to change diapers. I just never imagined I would ever love being a mom so much. Don't get me wrong, I loved it all with Preslee, but I guess she's just taught me to love it at a different level. All the while I have hope that a dear friend of mine can experience motherhood again too.
I've
blogged about the Webster's
before, but I can't help but do it again. Kendra has helped me throughout the past year. She's constantly texting and e-mailing me. She always seems to know what will hit me hard and leave me struggling. She understands because she too lost her daughter Makenzie. Things have been pretty tough for the Webster family lately. Kendra recently lost another baby, she was 14 weeks along. Kendra and her husband Ryan recently received the news that they are both carriers of the disease that took Makenzie's life.
Read more about it here.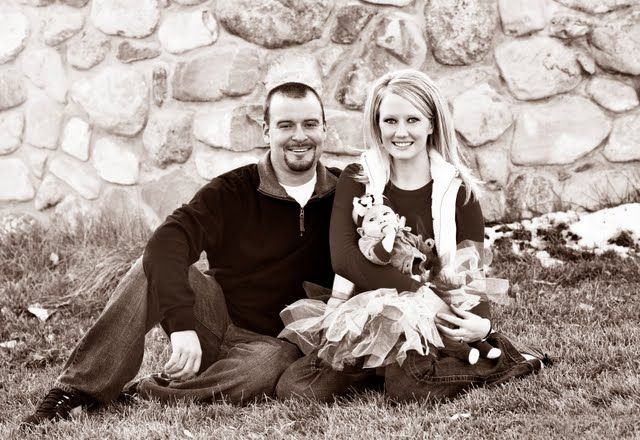 They've decided that adoption is the route they need to go. In hopes to raise money for adoption they are creating a
cook book
. How fun will it be to have a cookbook with awesome recipes from all over the country? Maybe even from all over the world? If you want to help a family in need, a family who is constantly giving and helping others, go and submit one of your favorite recipes. I promise the Webster's deserve it.