Right before school started my friend Candee and I hit up some garage sales. I was on the lookout for two things. A chair for our computer desk and a baby exersaucer. Well, I was successful! With a few more great finds too :)
When I walked in the door with this chair that I paid $1 for, (yes only $1)Pat was a little disgusted. He clearly couldn't see my vision. I reassured him it would be clean and was small enough to fit under the the desk. He just smiled and said, "uh huh." With a little left over paint and $4 worth of fabric from Joann's, this is how my $5 chair turned out.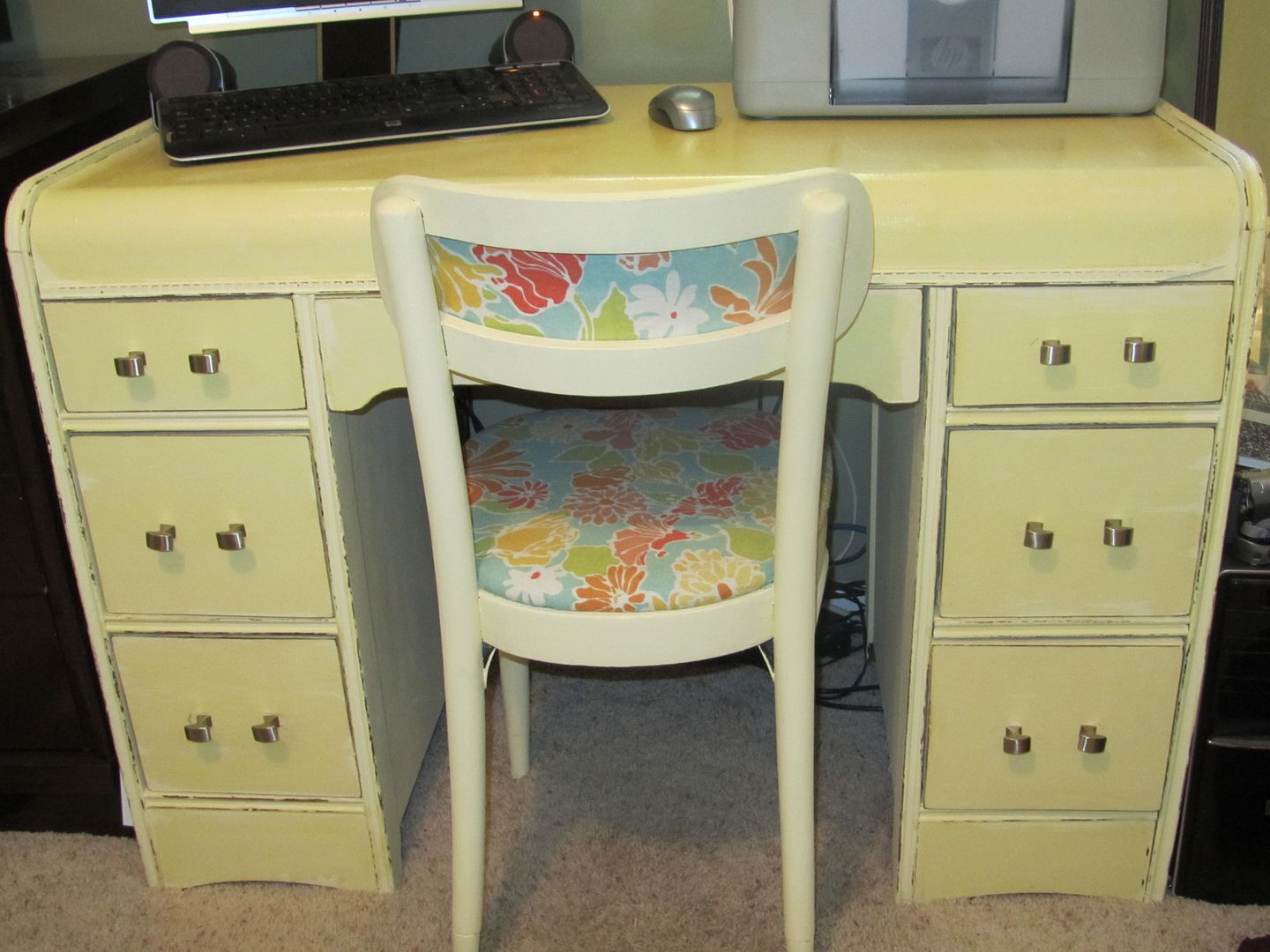 And I did find a good deal on a little jumperoo for Ledger. He constantly wants to be standing. I didn't think he'd be quite ready for this, but what do ya know? Stuff a little towel in the seat with him to help keep him upright and he loves it!
The other day, he jumped for about 45 minutes and this is what I found... all tuckered out.