I gave in.
I made my husband incredibly happy.
I golfed.
Believe it or not, I wasn't half bad.
Pat's dad lives next to a golf course, Friday night we grabbed his golf cart and attempted to get a few holes in before it got dark. Pat was incredibly excited that his wife was going to do more than just sit in the cart. We even brought Ledger for his first golf experience. He LOVED the wind in his face.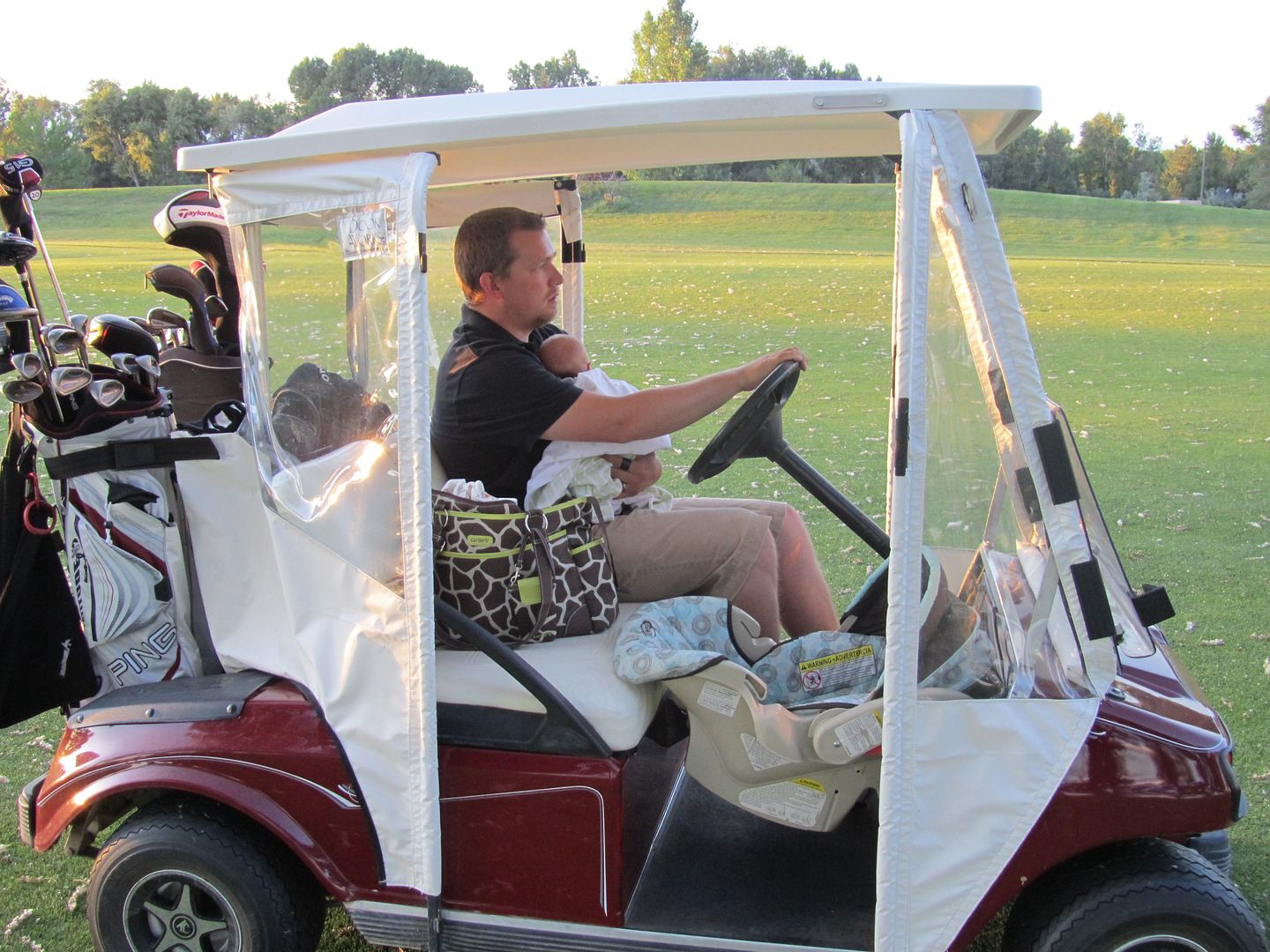 Anyway, it was a fun date night, and this is what I learned:
Golf is hard.
My husband is very patient.
There are too many clubs to use.
I can hit the ball straight, but struggled getting into the air.
It was a lot more fun then I thought it would be.
I may have to start golfing on a regular basis.
But then again, I told Pat maybe he doesn't really want me to learn how to golf. What happens when we both want to go as much as he does? I don't think we're rich enough to support two golfers and pay for a sitter :)