It's time to blog. I'm getting behind. Mid July the Sullenger/Tibbitts clan got together for a camp out. When I heard we were camping at Heisi I was hesitant. (I imagined the parking lot next to the swimming pool) But let me tell you, Heisi camping is the way to go! No, Pat and I didn't spend the night with Ledger, but it was awesome to be so close to be able to drive back and forth.
Heisi rocks because...
It is so close to home, if needed Pat could still work during the day and still make it in time for dinner.
There is golf, swimming, pizza, mini golf, places to go razor riding, and... a new zip line. :)Our campsite was pretty nice too. It was fun to have everyone get together (minus Kash and Cara, we missed you guys) and it helped keep Pat and I busy during the week of the year mark.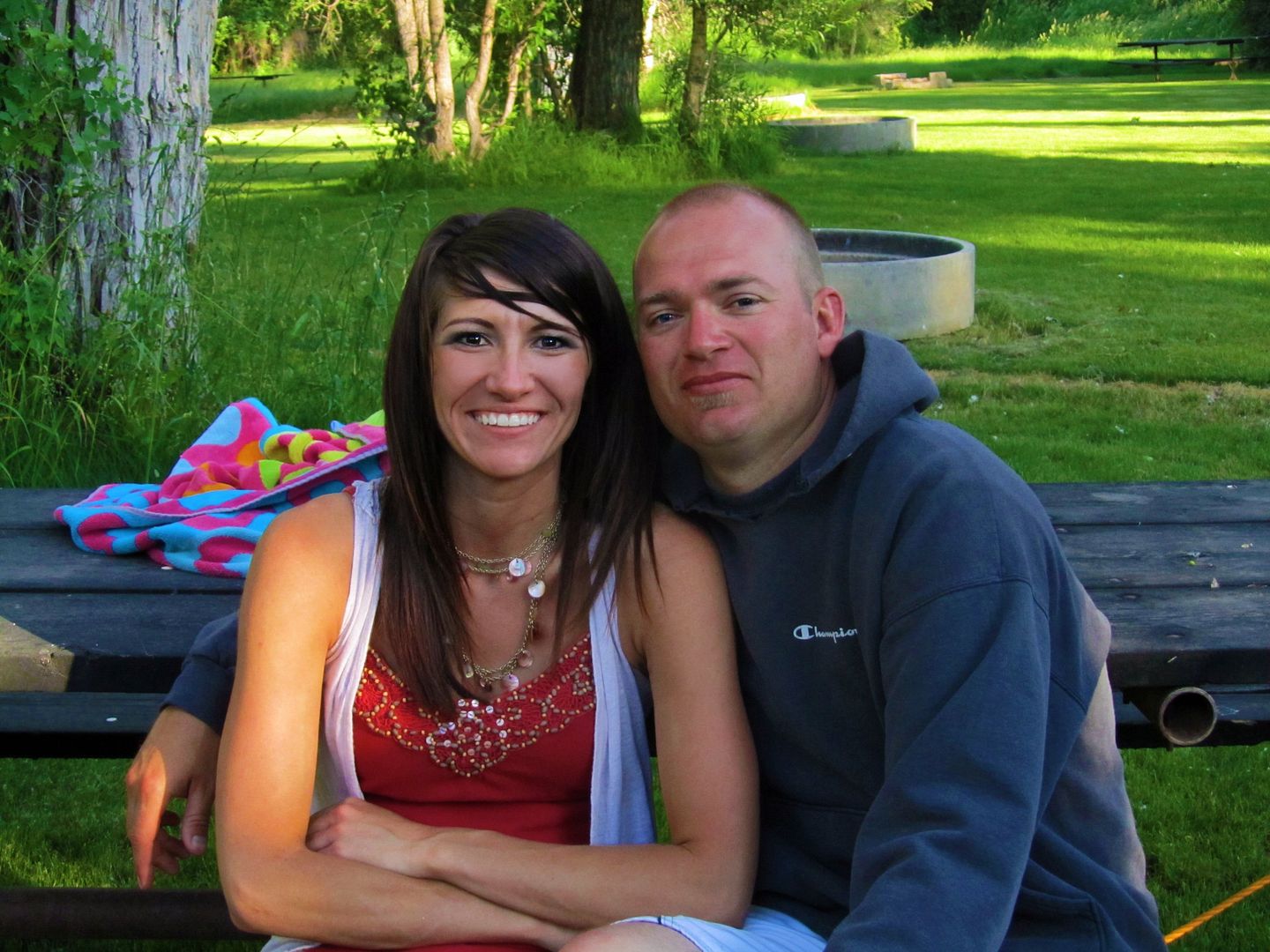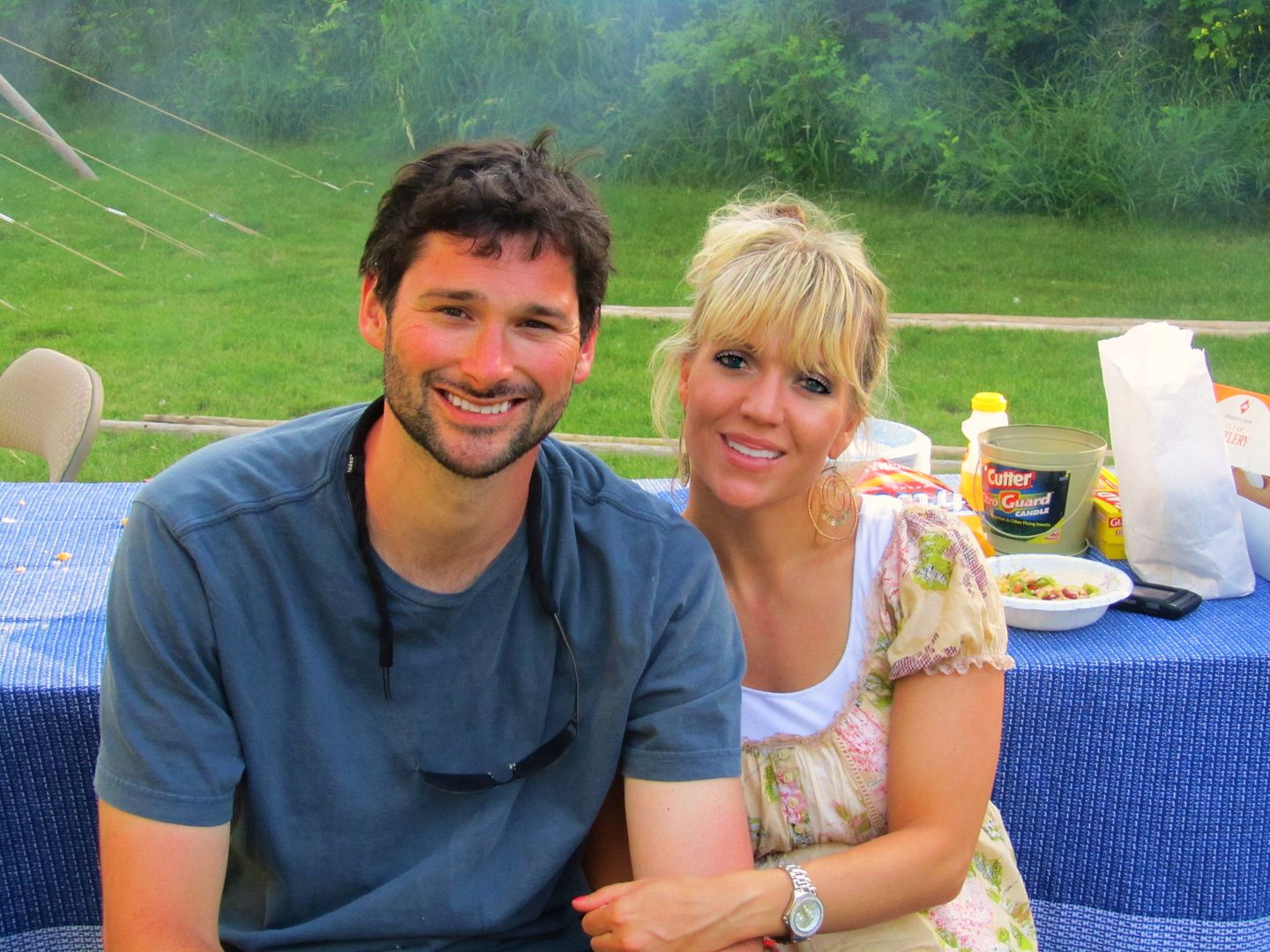 Poor Ace had an accident while camping. It involved dutch oven and a trip to the ER. This is how he spent his time... being pushed around. He was a trooper!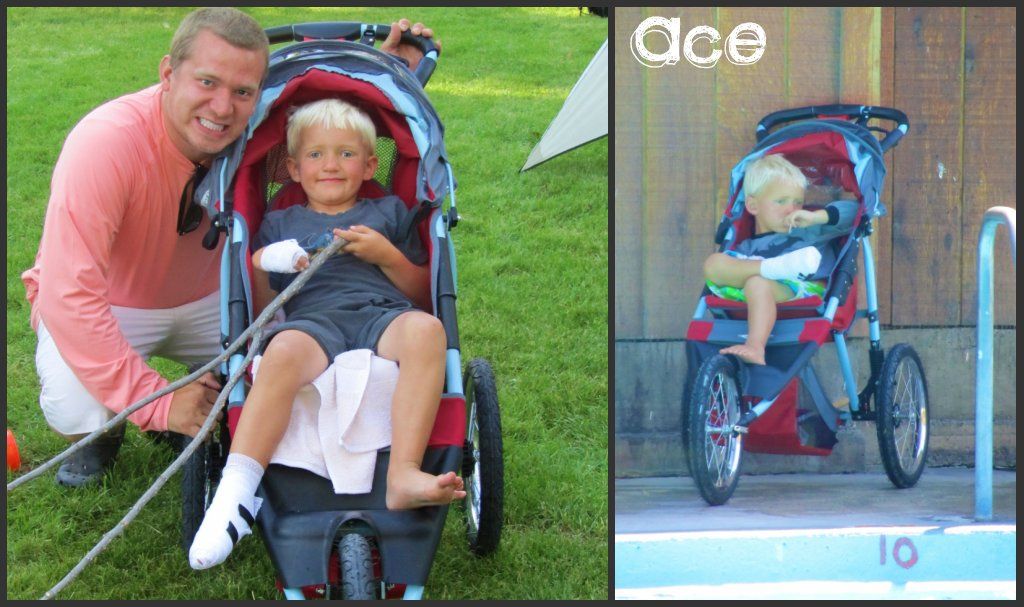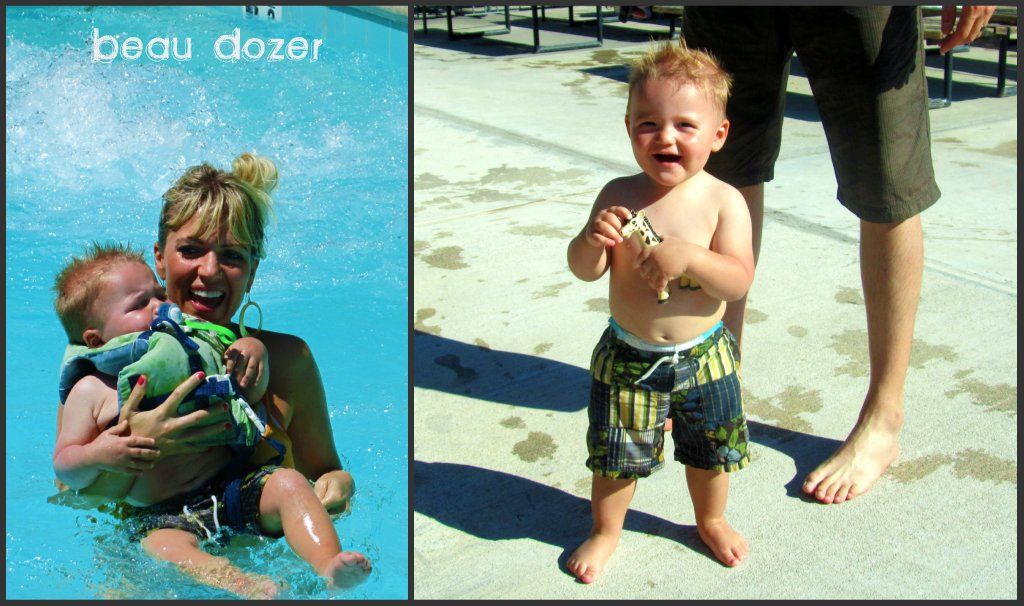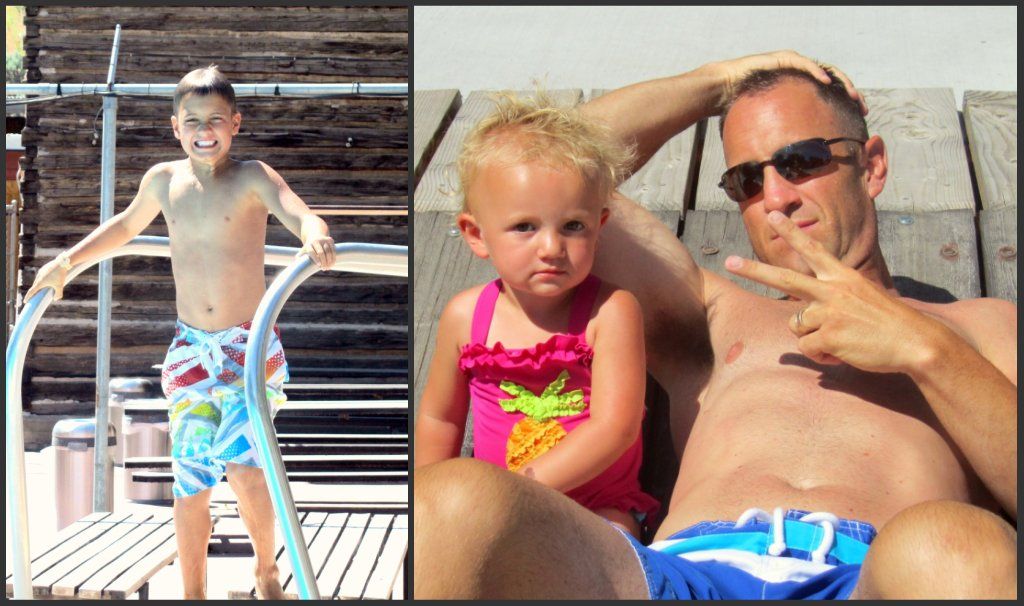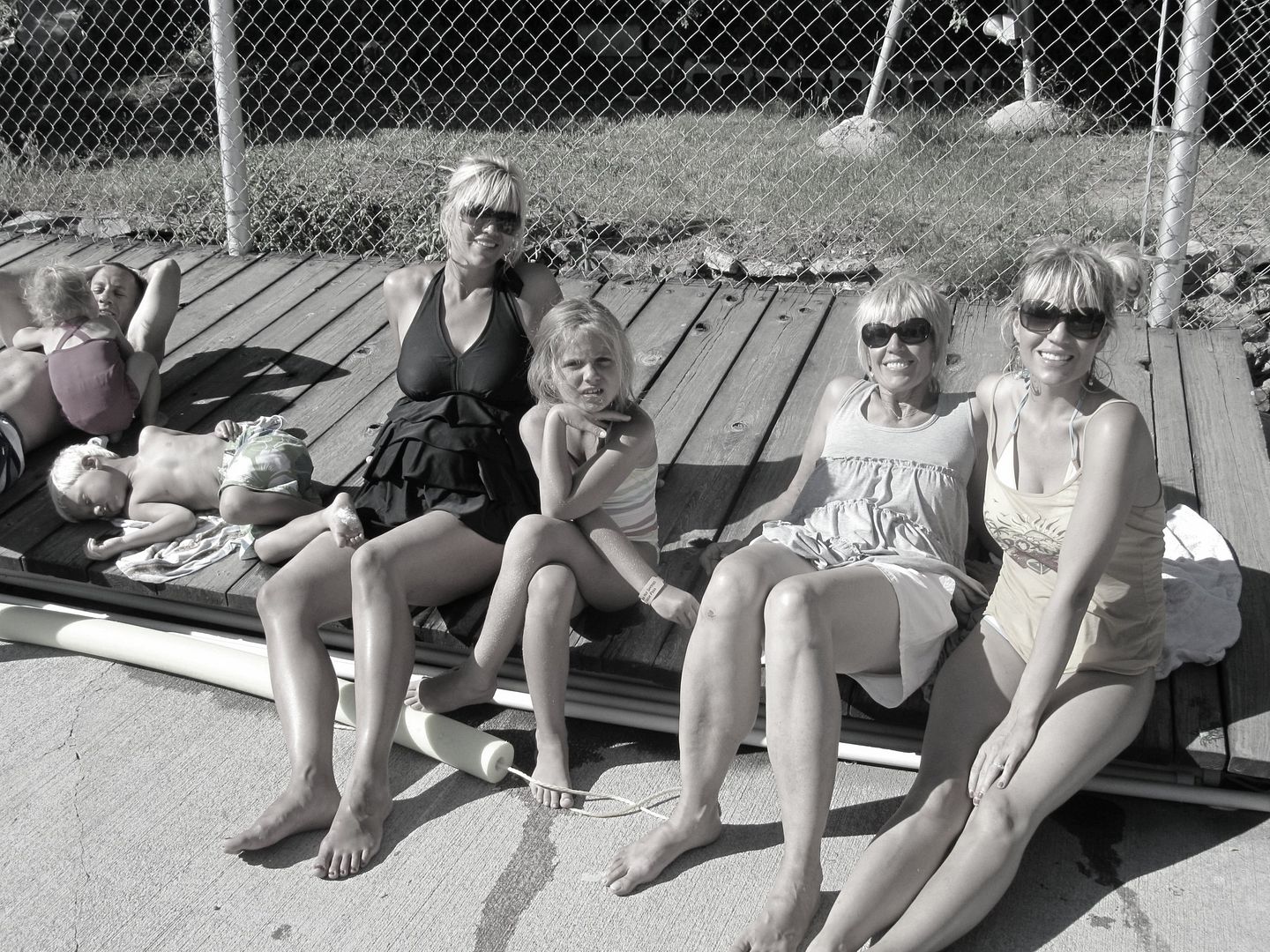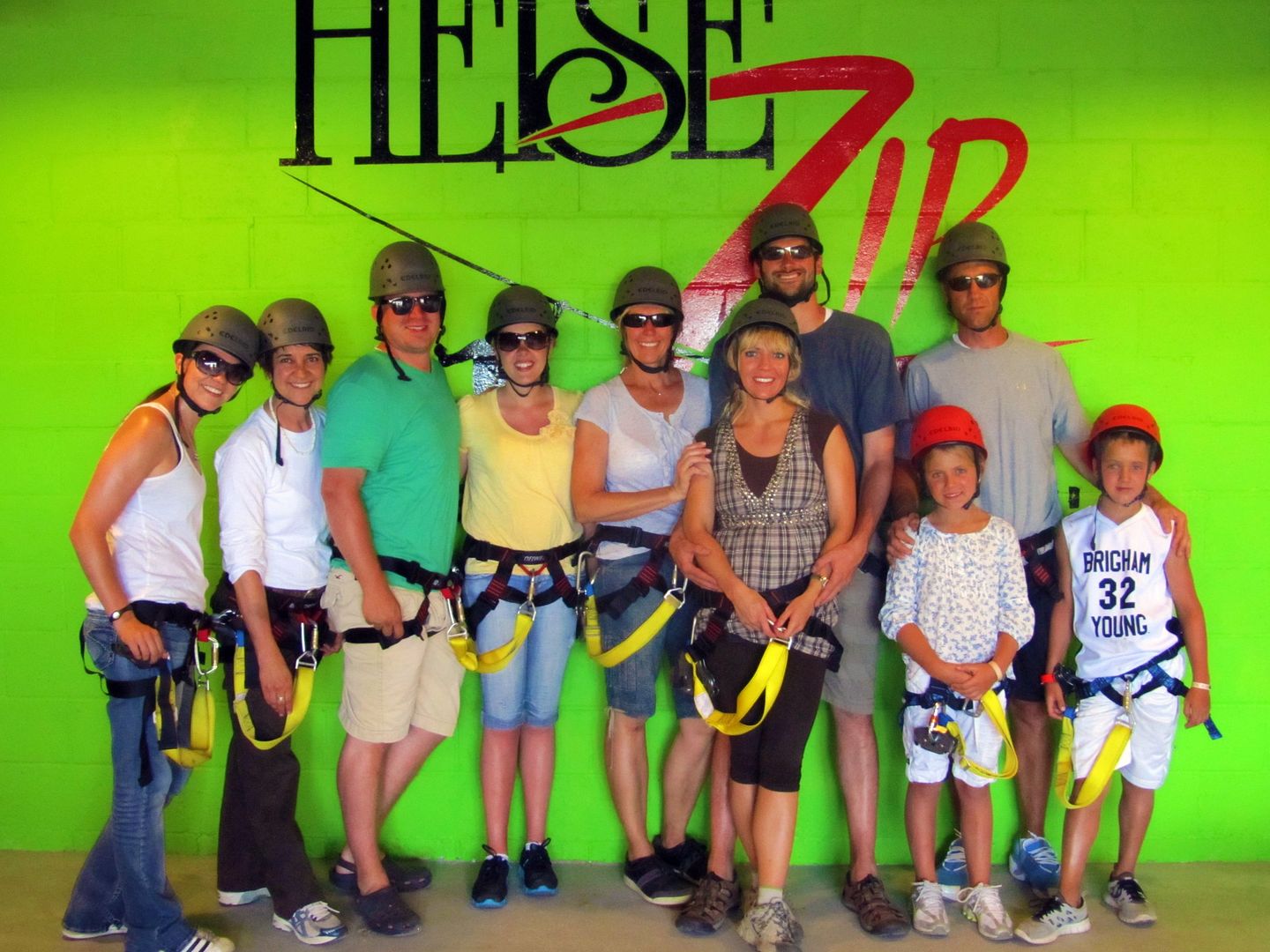 We went on opening day. There were a few things that needed to be worked out. A few of us got stuck, and the guys had to get us. Well Karis got stuck... Pat had to pull both of them back in. Needless to say he got a workout. :) But overall we had a blast! There were 7 different platforms. I tried to upload a video, but couldn't get it to work.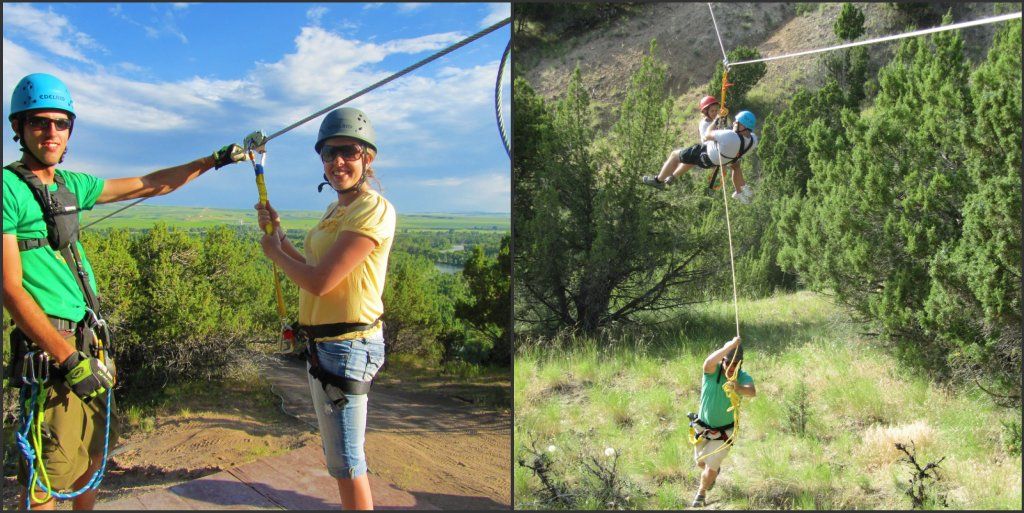 We played hard, and all the while little Ledger slept away. :) I was able to swim all day while he snoozed away in his stroller.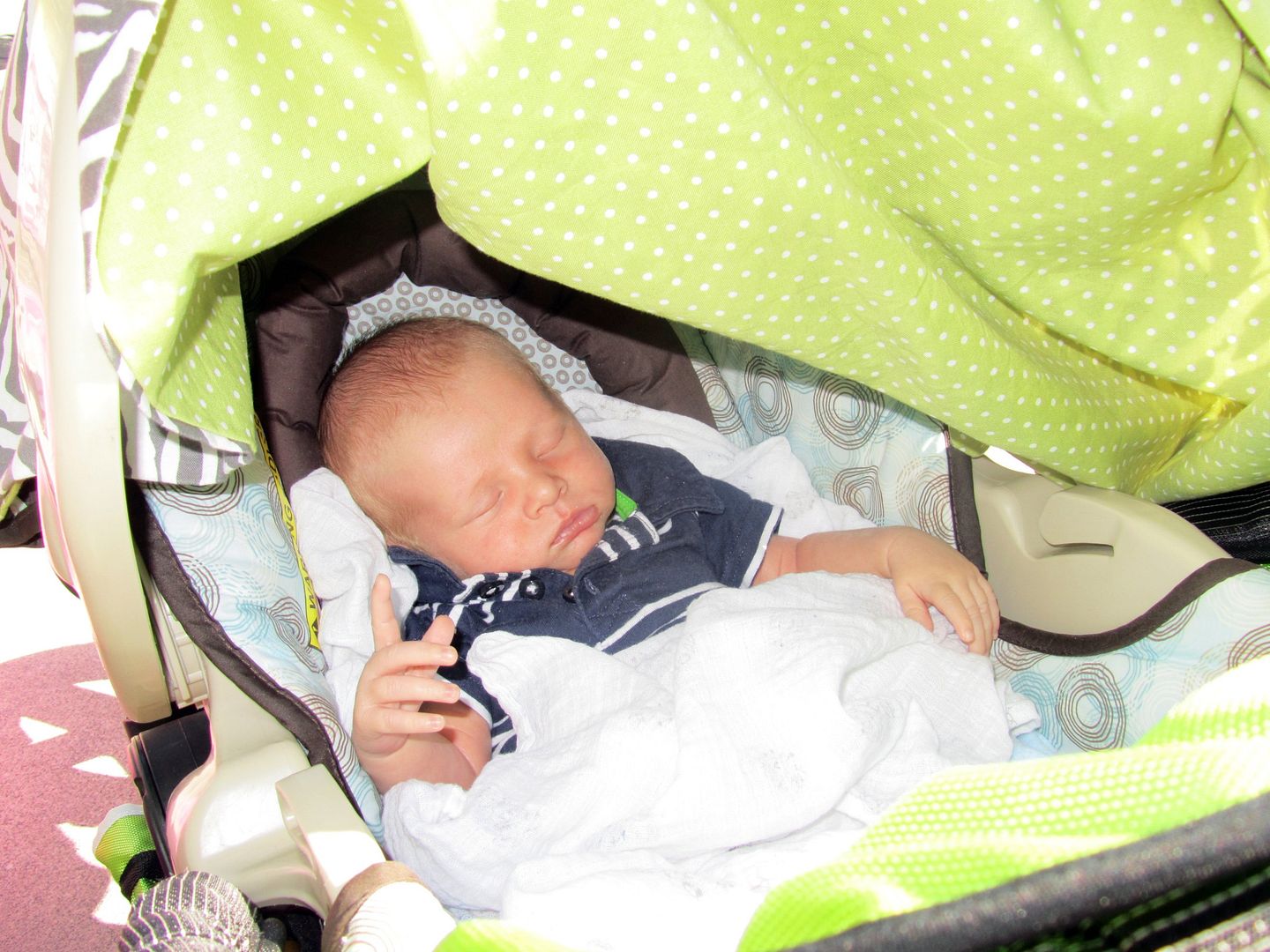 Mother Karis :)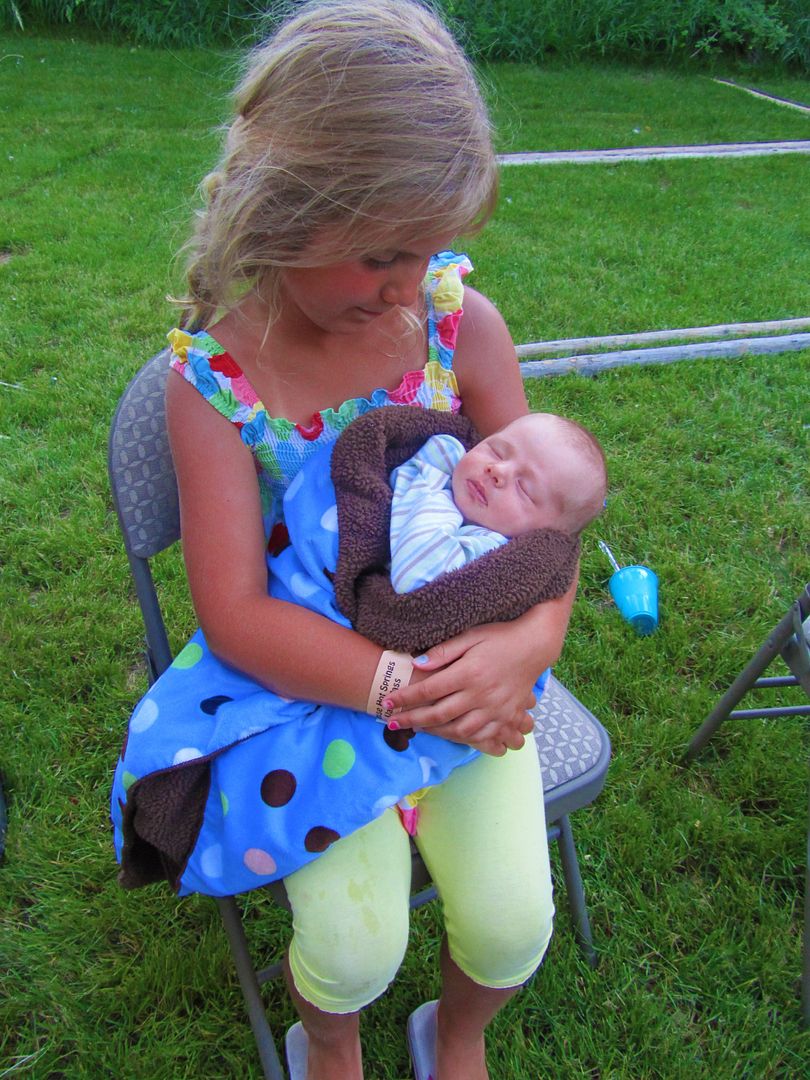 Thanks Terry and Dorsie for putting this together, we had a blast. We're hoping it becomes an annual tradition.