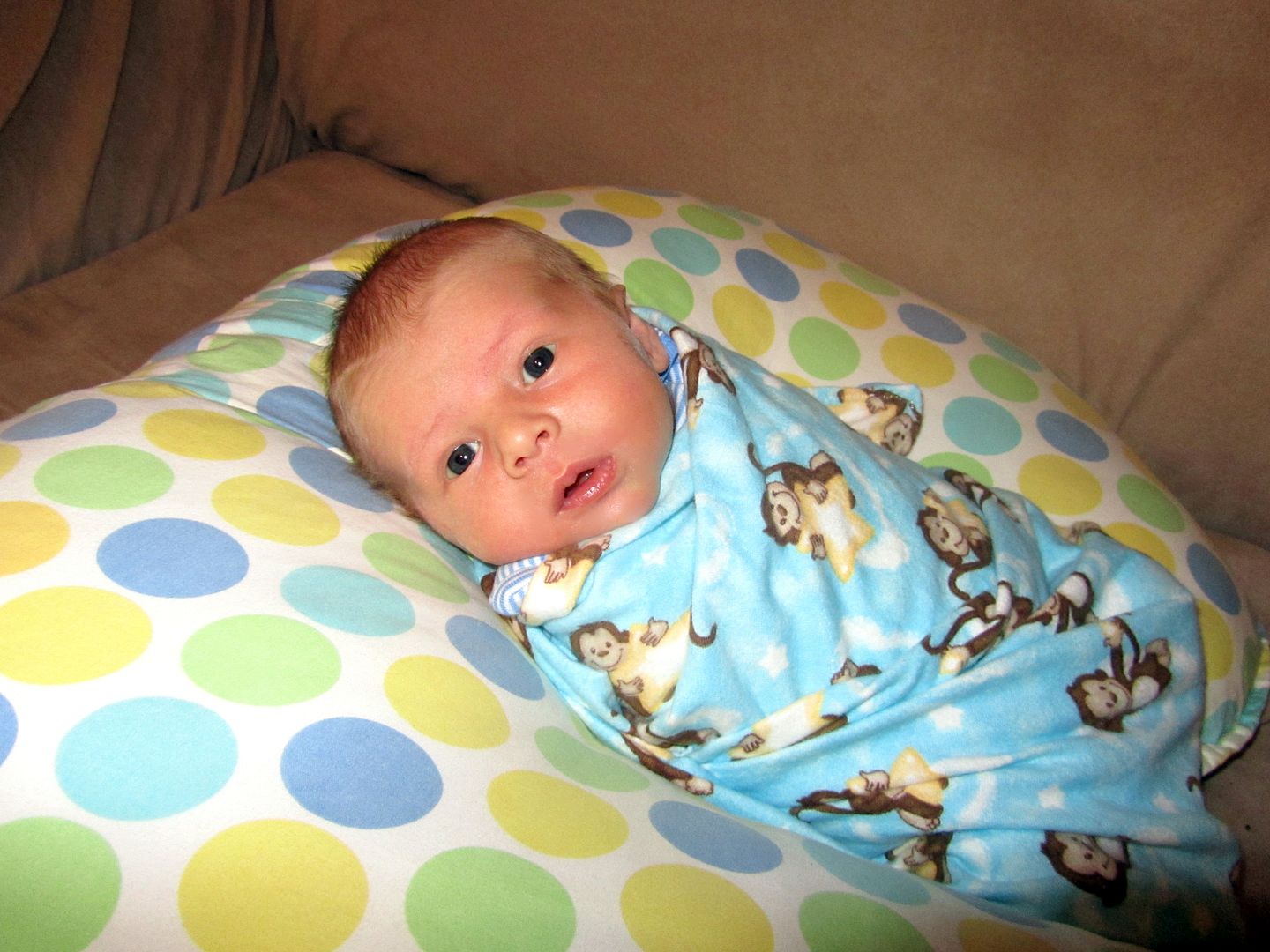 Ledger is officially one month old. I can't believe how fast his first month flew by. I know very quickly this newborn stage will be long gone, so I'm taking in every single moment I can with him.
Ledger practically slept his first month away, but lately has started to wake up a little bit more during the day. We're on a great schedule each night. He's consistently sleeping 4-5 hours and usually wakes up between 2:30-3:00 AM and then between 6:00-8:00 AM. So I'm usually only up once each night. :)
He's incredibly cuddly. He loves to burrow right in to your neck while lying on your chest.
His eyes are lightening up and looking like they'll be blue. His hair is also coming in blond just like Preslee's did. I'm guessing he'll be just as blond as she was.
He's a great little eater. At his two week checkup he put on a pound which put him at 7 lb's 5 oz.
If he's not grunting, he seems to be hiccuping.
I learned the hard way, when I eat salsa it really upsets his stomach- which makes for some very long nights. Poor guy.
We can't seem to get enough of him and feel incredibly blessed to have him in our lives.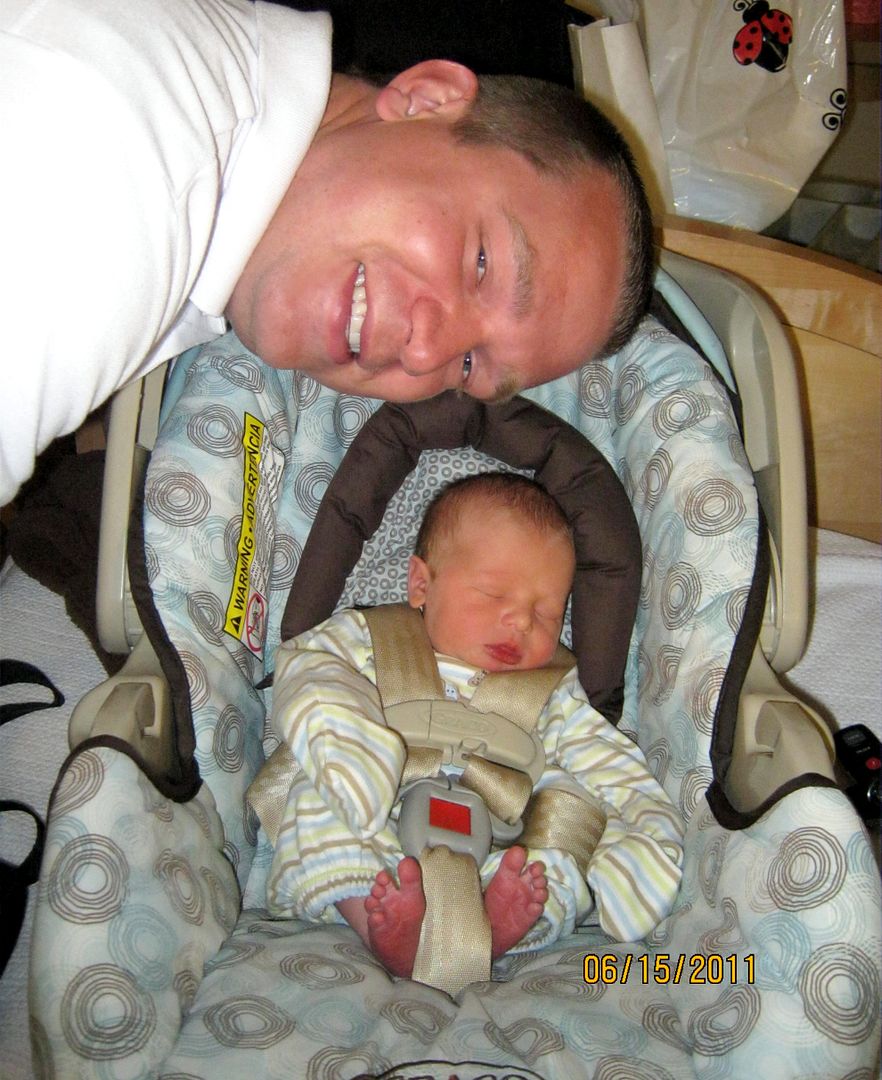 This is probably the smallest he got. It took awhile for my milk to come in.
I had to do this for my own sake. Preslee is on the left and Ledge is on the right, both are wearing the same swaddle. They look so much alike. Ledger pulls Preslee's same face when swaddled and feeding in the middle of the night. For some reason they both hold their breath and turn bright red.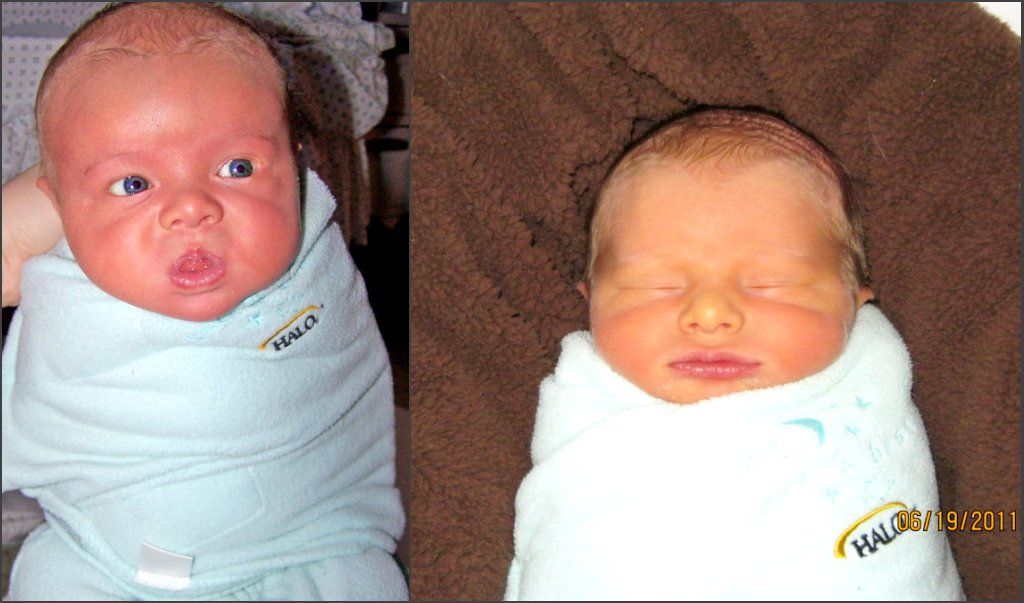 Meeting Grandpa Merritt for the first time.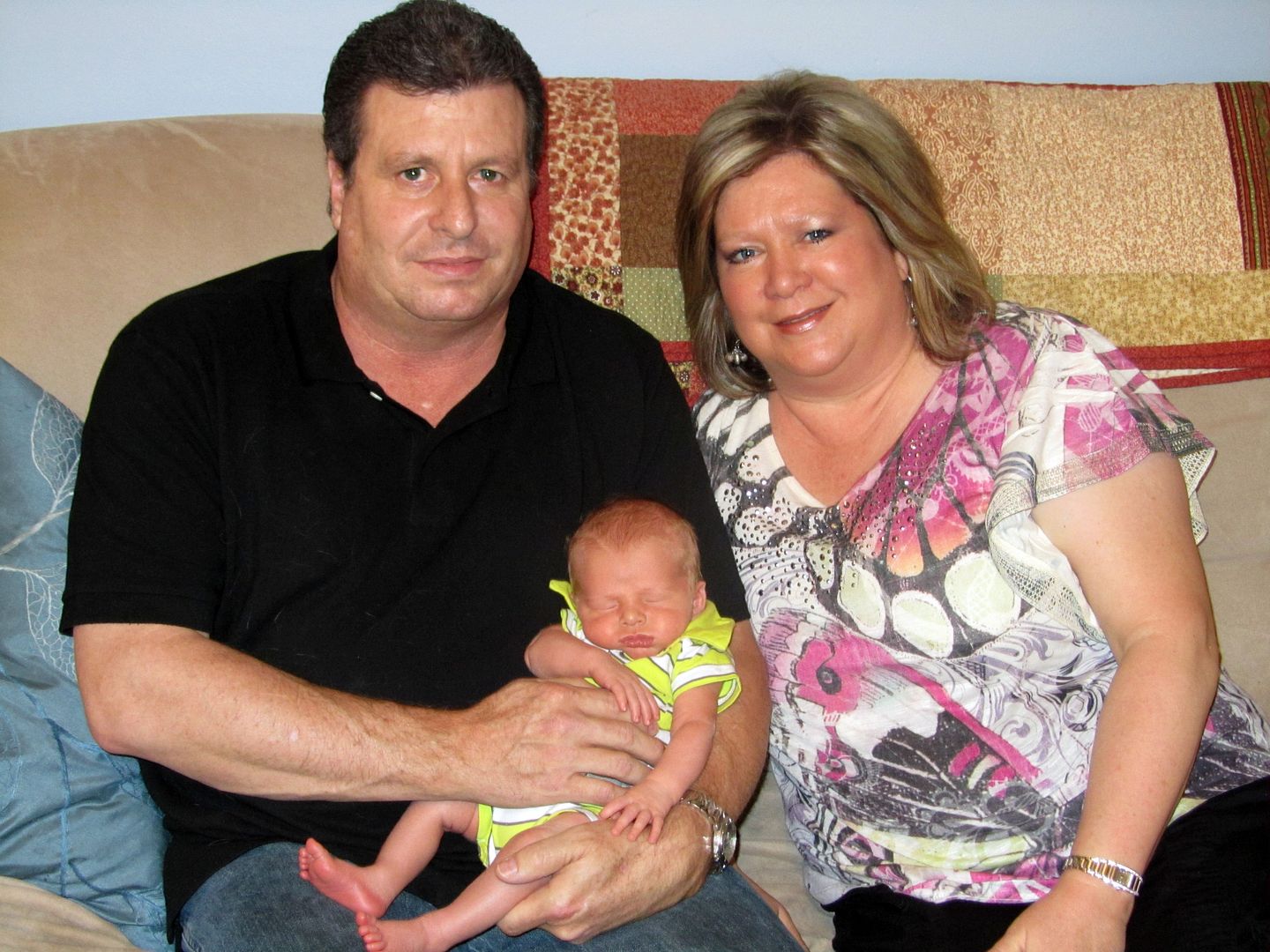 Great Grandpa Siddoway, Grandpa Siddoway, Mom, and Ledger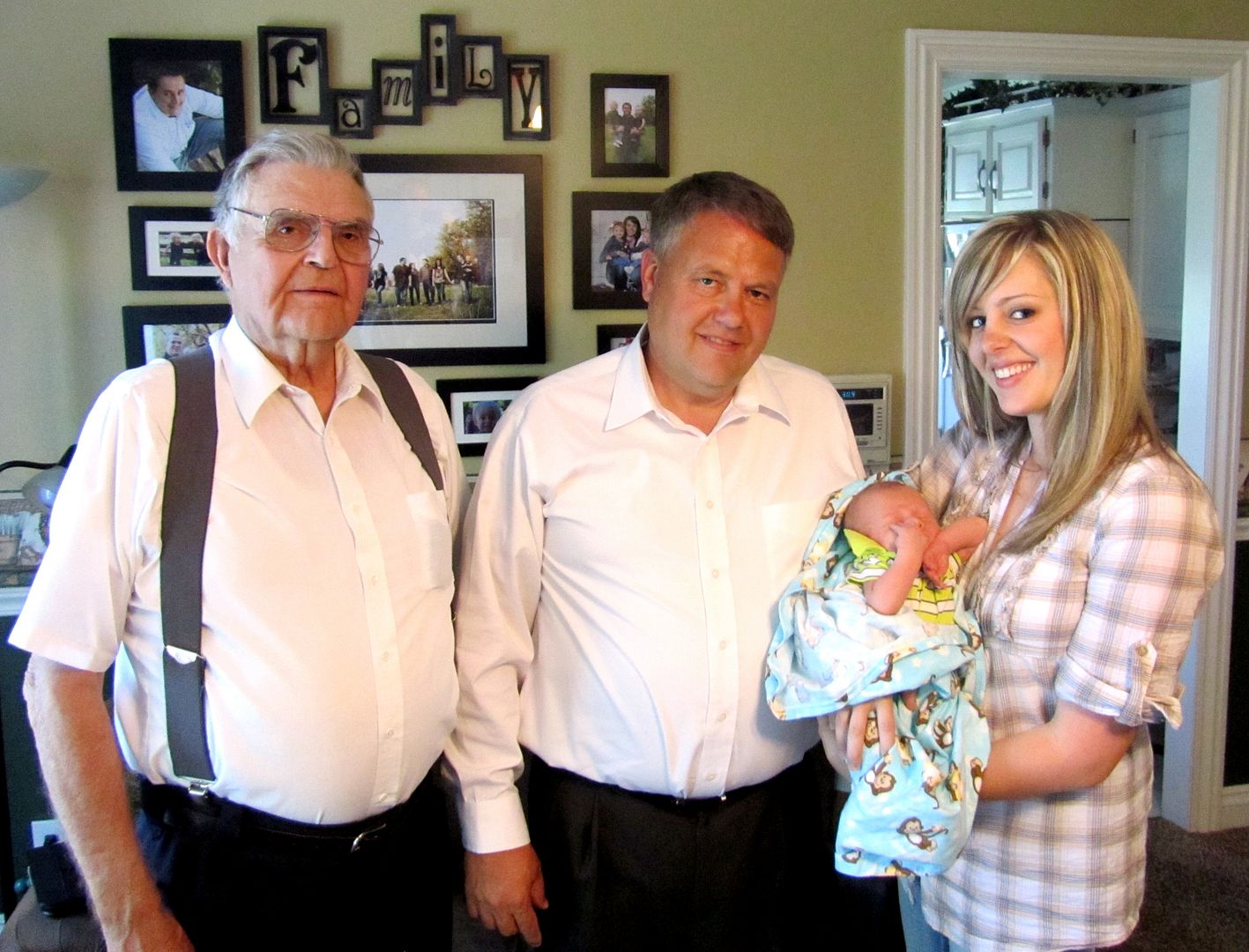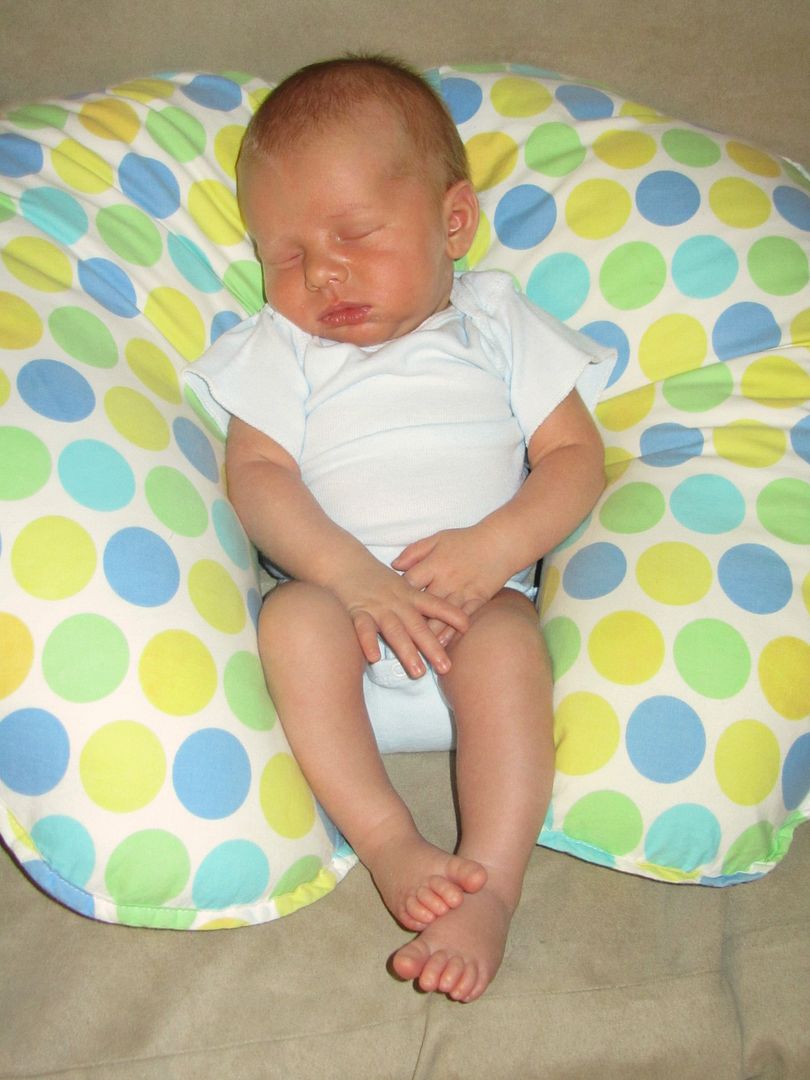 Ah, I can't get enough of him!