Hard to believe that Preslee is 7 months old! She just gets more fun the older she gets. Grandma and Grandpa introduced her to real food. Her favorite, probably french fries. It's been nice filling her up on cheerios. She doesn't care for fruit, other than bananas. And I gave up trying to make her like juice. Water in her sippy cup is more than enough! She's like her dad and loves all the gross vegetables, especially sweet potatoes. She's been attempting to crawl the past few days, she's good at getting up on all fours and rocking, which leads to a face plant and a frustrated baby.
Anyway, I have to post some
DARLING
pictures of my smiley little munchkin, taken by the famous Lindsey Marlor! We did them a few weeks ago, I love them! I waited to post them because I sent all the grandparents a few in the mail and I wanted them to be a suprise. She's definatley learned how to cheese it to get people's attention.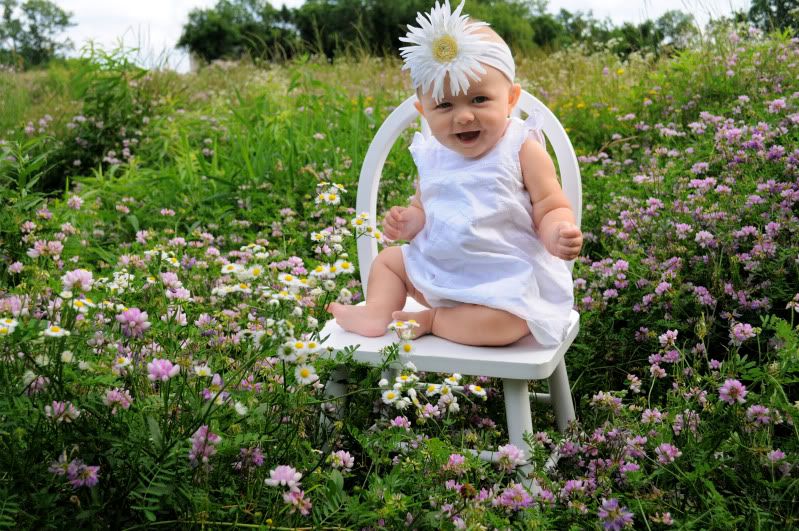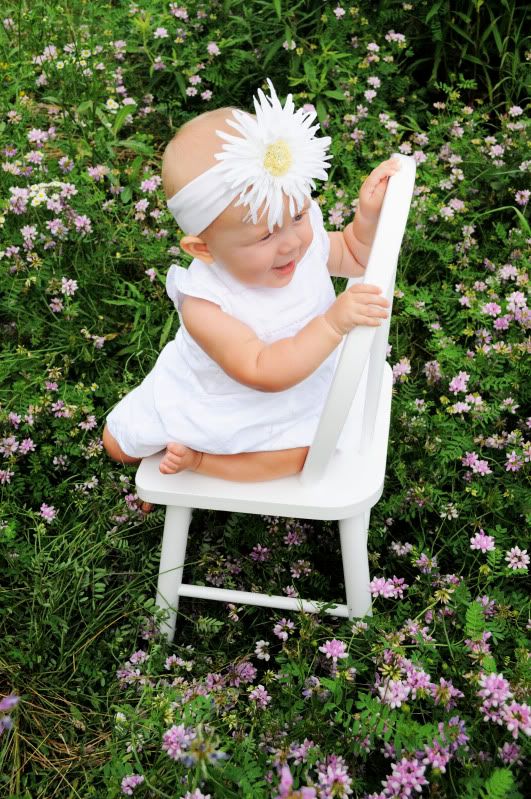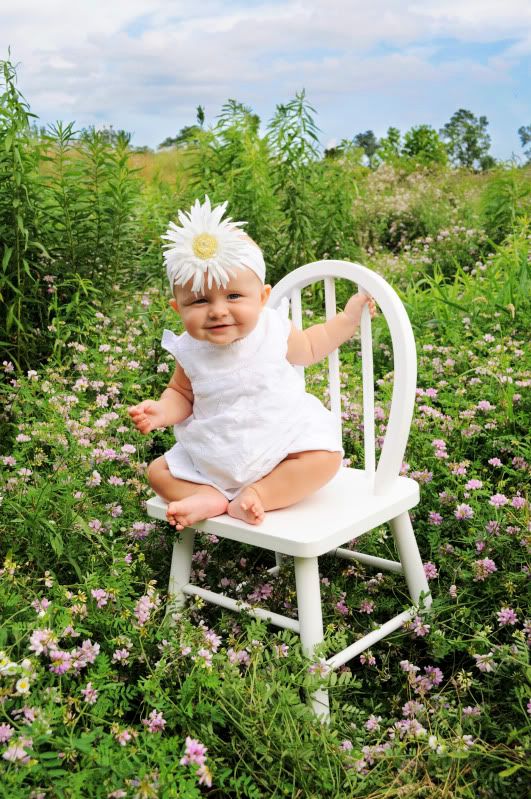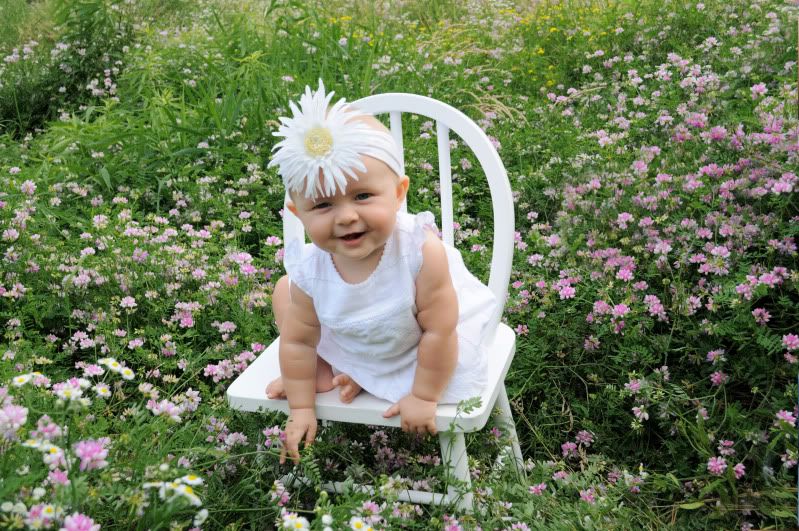 I love this one. I think it's so funny! Pat calls her his little monkey. :)She now has tan lines in her fat rolls!
Thanks again Lindsey!