For the first 11 months, Ledger never sat still long enough to let me read to him.
Then suddenly, this week, he's been obsessed with his books.
He carries them all around the the house.
And about every 15 min we take a "reading break."
It makes me, an Elementary Education major very happy :)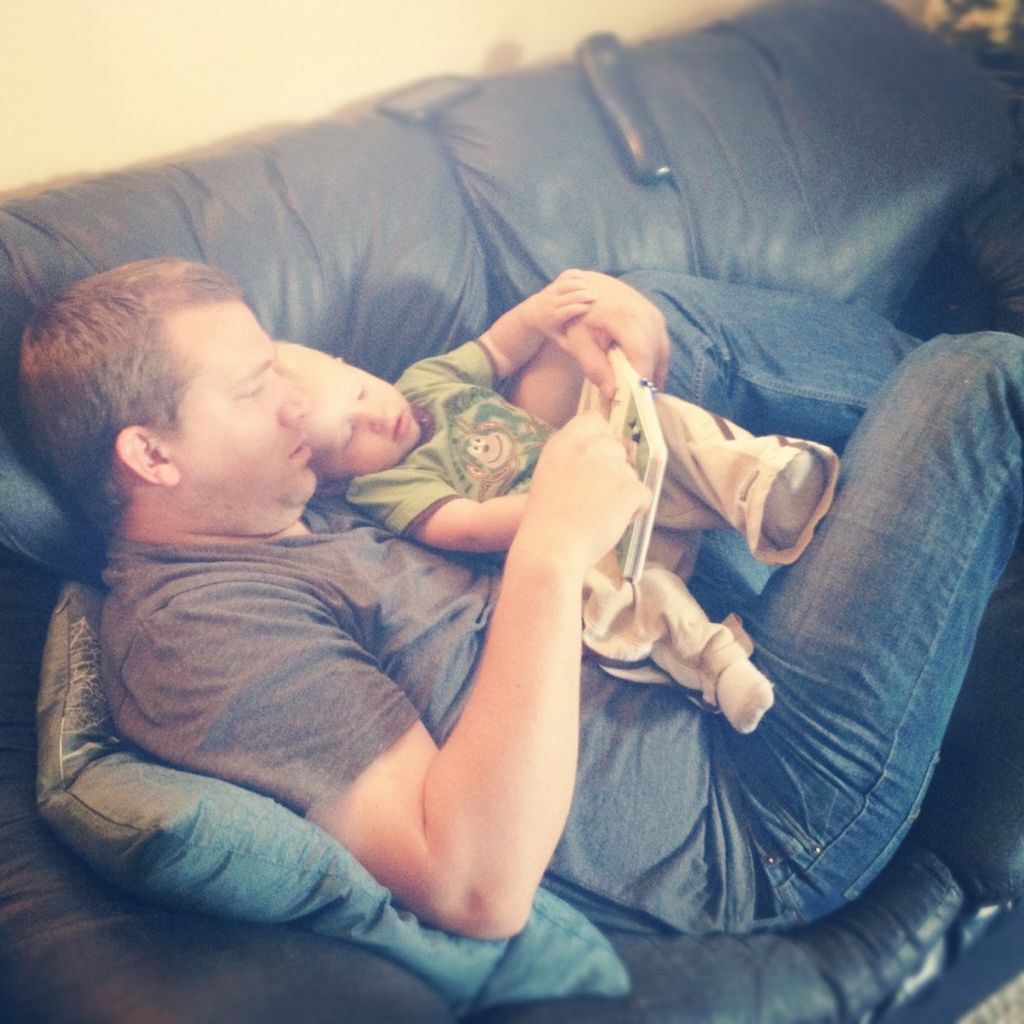 Even Dad gets in on the action.
We've been reading a lot of The Very Hungry Caterpillar, he loves the holes in the book.
One of my all time favorites.
What's your favorite children's book?
P.S. Check out this great cause here.
Primary Children's Medical Center holds a special place
in our hearts.