Thursday night, we made a quick trip to UT.
We dropped Ledger off at my parents house, (first time I've left him over night) and drove to Bountiful to stay at my brother's house.
What an amazing person Tyler is, our hearts continue to ache for his family.
As we walked out of the church, we were each handed a green balloon. It was an incredible sight to watch hundreds of balloons float into the sky in behalf of Tyler.
My mind began racing, about Tyler, about Preslee, and about life in general.
And then about John 9:1-3
1 And as Jesus passed by, he saw a man which was blind from his birth.
2 And his disciples asked him, saying, Master, who did sin, this man, or his parents, that he was born blind?
3 Jesus answered, Neither hath this man sinned, nor his parents: but that the works of God should be made manifest in him.
As I looked at those balloons, I realized the third verse was true in Tyler's life, each one of those balloons represented a person Tyler had influenced for the better.
The third verse also reminded me that losing Preslee isn't a punishment, though it often feels that way. At that moment I understood that losing Preslee is a part of something much bigger than just Patrick and I.
Its His plan.
Then today at the cemetery, nearly two years after Preslee's own funeral, I had to remind myself that I really was staring at my daughter's headstone, that I really am her mom, and now she really is gone. I kept repeating to myself, "I still can do hard things."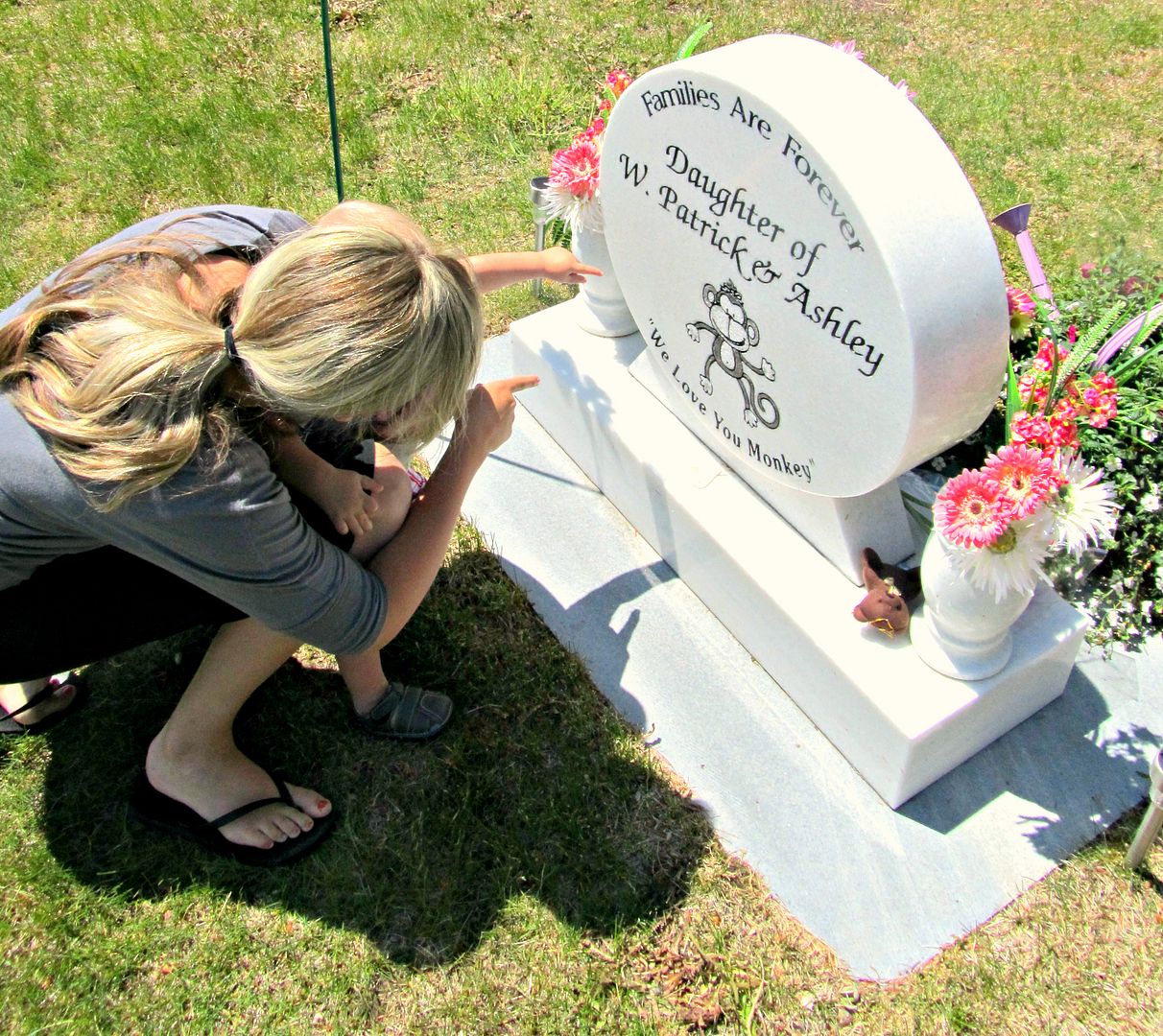 And then as I was holding Ledger, pointing at his sister's headstone, and saying the word "Preslee" over and over again, I was reminded again of that bigger plan. At that moment, I once again understood that if Pat and I allow it, "the works of God should be made manifest" in our own family. I realized that Ledger will live a totally different life because of what his older sister sacrificed to teach his parents.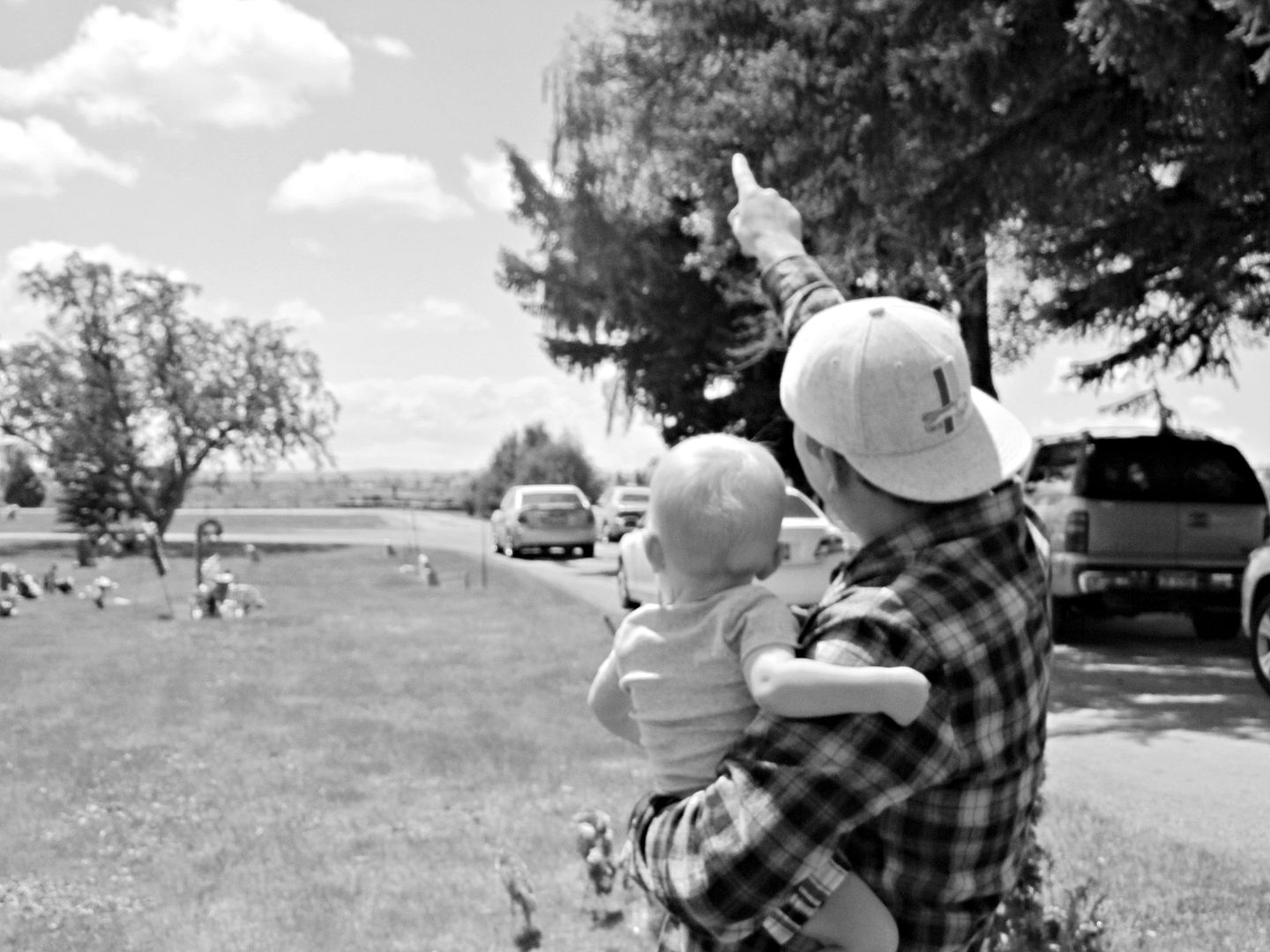 His life will be a better one.
And then I couldn't help but feel gratitude.
We love you Preslee.
You were certainly shown some love this weekend.
Thank you to all who visited the cemetery in behalf of miss Preslee.
And also to Caitlin who made our flower arrangement.
All of you brought us to tears.