Ledger still has 8 teeth... and loves biting mom's toes.
Loves to be flipped, twirled, and hung upside down, especially by dad.
(Patrick's clone)
Enjoys eating blueberries, peas, and goldfish.
Wishes his dog loved him as much as he loves her.
Loves going to the park with his buddy Kayson,
and swinging with mom.
Loves iJump and balls even more.
And mom's favorite,
still gives big slobbery wet kisses on a daily basis.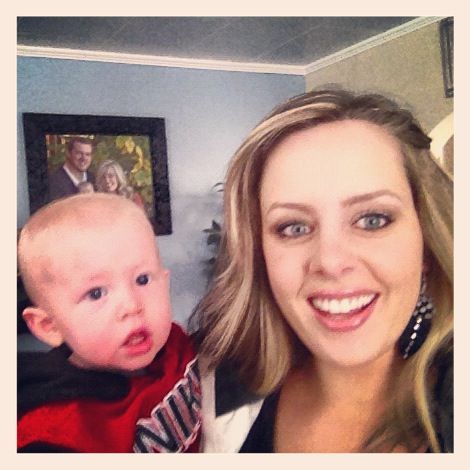 Kiddo, you keep us on our toes, and we love it. Any day now, you'll say goodbye to crawling, and hello walking running.
You are such an incredibly happy kid, that you make having another baby sound easy...
Yes, I'm baby hungry.
We just have to figure out how convince your
dad into feeling the same way :)