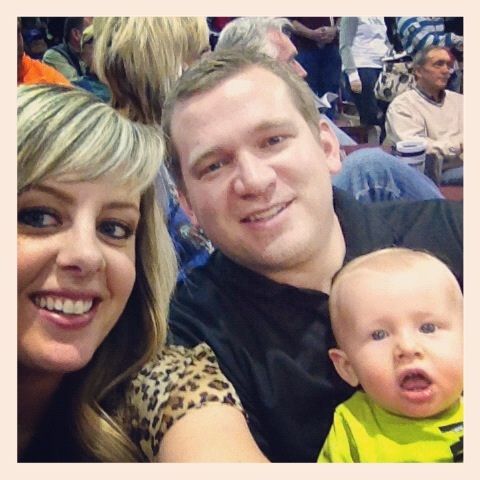 We went to Boise a couple weekends
ago. When Pat asked if I wanted to go, I quickly jumped on the opportunity to get out of our house for the weekend!
You can make fun of me all you want,
but I absolutely love going to state for Boys Basketball. Everyone that hears this outside of our little community thinks we're absolutely nuts. But, a big majority of people from Rexburg drive the 4 hours to support the boys every year they make it. It's like a big party, a huge Rexburg party in Boise. And this year, it was a big Rigby party as well. There were very few years growing up that Madison didn't make it, so my parents took us year after year.
I love everything about state.
I love the hotels, basketball, seeing familar faces everywhere you go. I love the the mall, free chocolate milk at
the I center, IHOP, Bill Hawkins with his family sitting behind him. I love the restaurants, oh, did I mention the mall? Any mall beats the Idaho Falls one. All of this makes for a fun weekend.
This year was interesting. Pat and I both went to Madison, and Madison's rivals, the Rigby Trojans (yes, I now live in Rigby) also made it to state. Rigby went in as # 1 from our district, and Madison
returned as the defending state champs. It was fun to see everyone we loved from both communities. We hung out with Pat's dad and step mom, and they and their friends were all devoted Rigby fans.
We did cheer for both teams until they both made it to the championship game, but in the end we couldn't
help but cheer for Madison :)
And I have to hand it to the Rigby boys team... they really were good. It was like their first championship in twenty something years I think? That's pretty cool. Congrats.
Here is a recap of our weekend in pictures, Ledge did awesome for having to sit in a gym for multiple hours each night.