Who doesn't love the Super bowl? Pat lives for this day. I love it for the food and half time show. (I'm not the biggest Madonna fan, so I wasn't too thrilled) This year we watched it at Dorsie and Terry's house. What are the odds the bulb in their big screen suddenly burnt out? So the boys piled into their bedroom and the girls watched on their kitchen TV, and let the kids play in the front room. It was a fun day of eating way too much, especially Dorsie's pina colada's.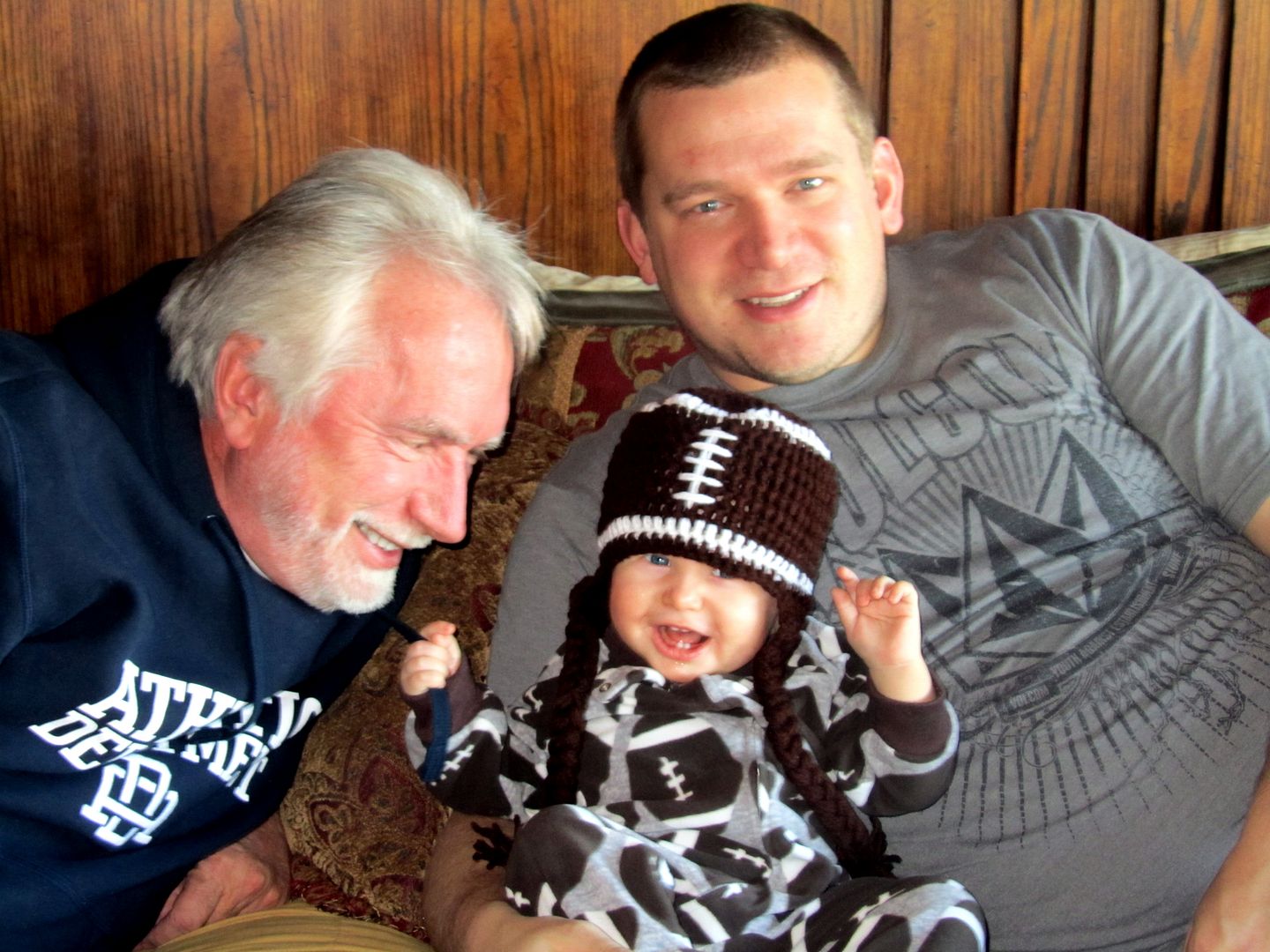 I did dress Ledger up for the occasion. :) I was thrilled when my cousin Tiana stopped by on Saturday with this football hat for Ledger. They have sooo many cute hats over at their etsy shop Deux Des Amis.
| | |
| --- | --- |
| | |
Ledge and Ivy playing peek a boo.
On the way home, Pat told me that it was an awesome game, and he thinks without a doubt, the Monday after the Superbowl should be a national holiday... he was dead serious. He proceeded to tell me every reason he could think of. I just smiled, nodded, and said it was a
wonderful
idea.