Oh Love Bug, you're growing too fast. I must admit, with every passing month I feel just a little bit more anxiety. My first experience of being a mom only lasted 18 months, and I find myself panicking that I have the same amount of time with you. I tell myself over and over that the odds of Preslee's story being yours is next to nothing, but I still feel anxiety.
I have a question for other Mom's who have lost kids. Does the anxiety go away after your child passes the specific age that you lost your other? I hope so.
Anyway, Sledge is now 7 months old. This hyperactive child is taking after his father in more ways than just looks.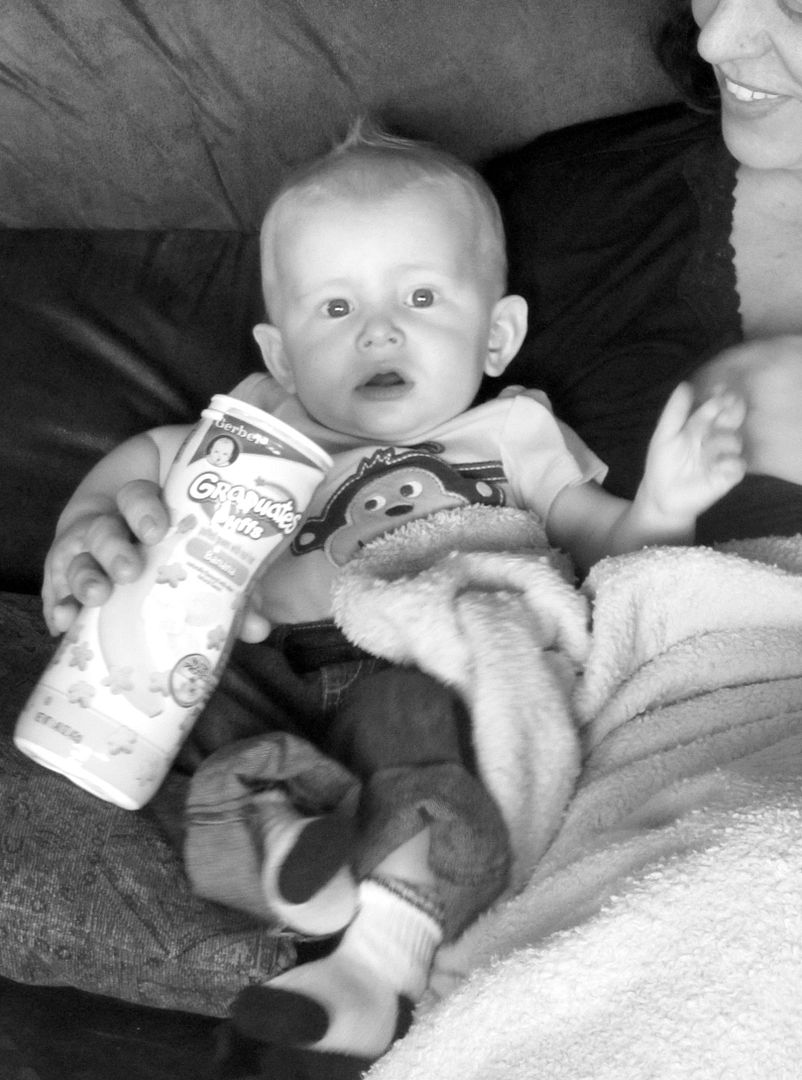 This week he started scooting backwards while on his stomach. He also is starting to rock a little on all fours. I'm thinking crawling is in the near future. Oh happy day!
Ledger has three teeth. Two on bottom and one on top. The second top one is almost through.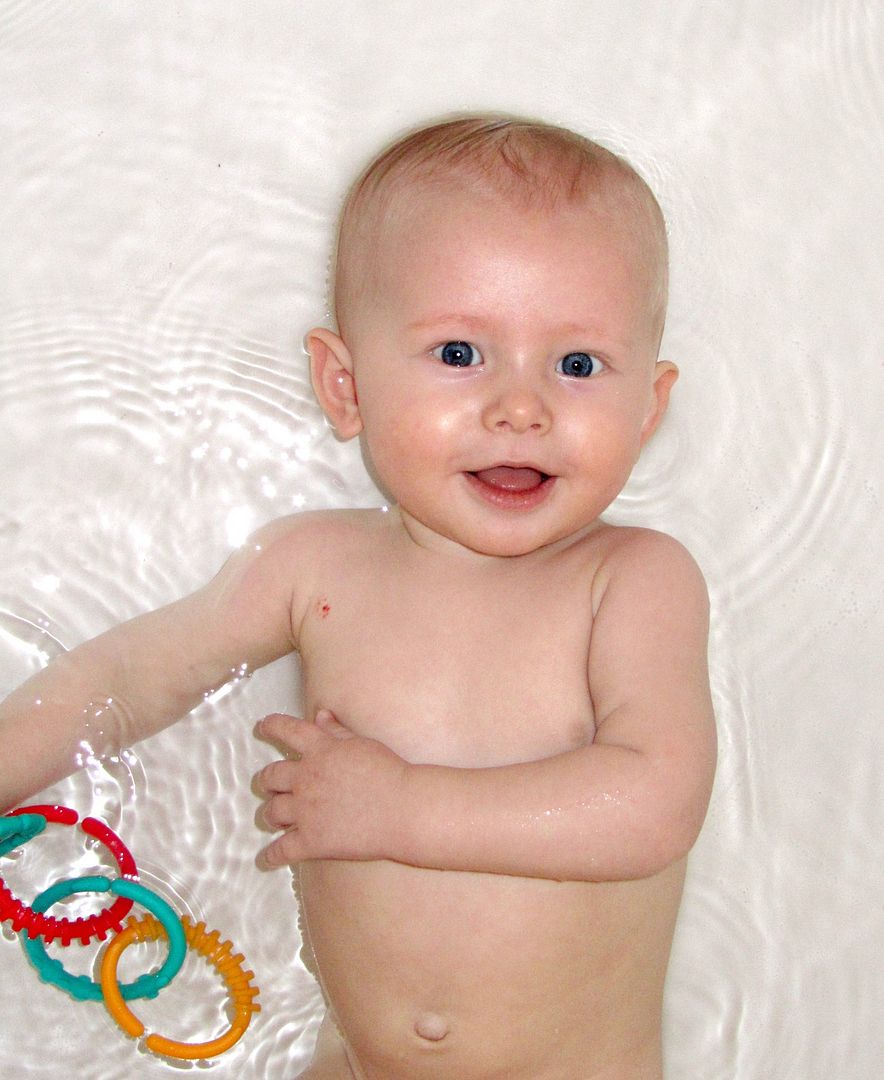 He hates to sit, unless he's eating. He can sit by himself, but won't. And I mean he really won't. He arches his back and then rolls over. He rarely will sit on anybody's lap. (Sorry to those who ask to hold him) He squirms until he gets to stand, and then he's happy to jump all day long... He's even learned how to throw himself out of his bumbo. Don't worry, not when he's up off the ground.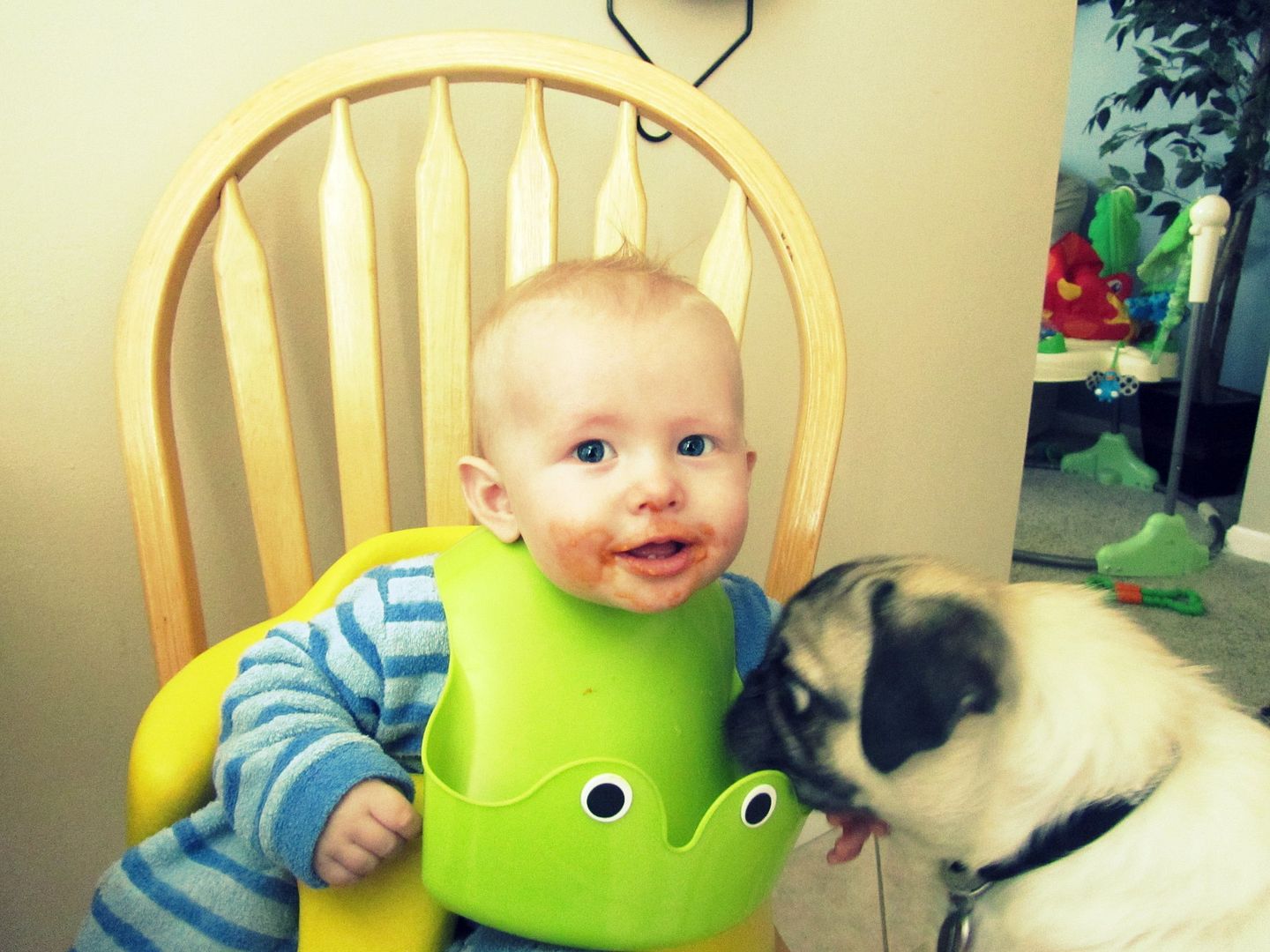 Watching Baby Signing Time.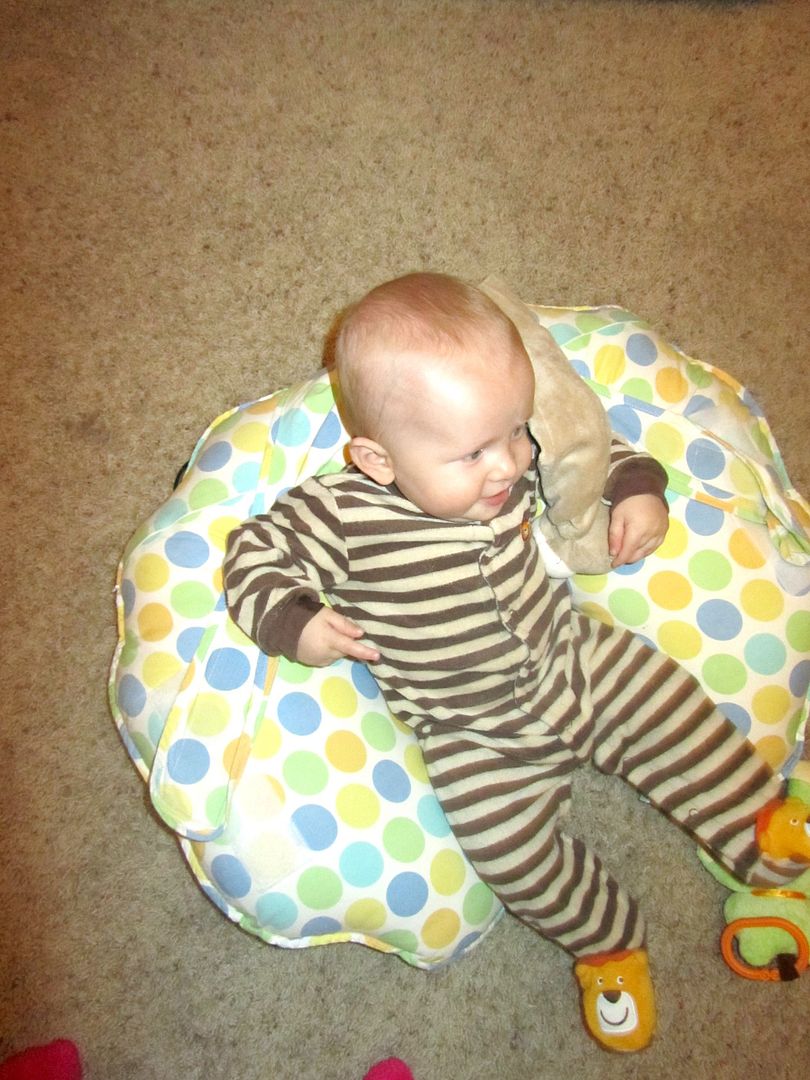 Overall Ledger is still an extremely easy baby. Sleeps like a champ, and steals our hearts on a daily basis.