Traditions. We all have them. Whatever holiday it happens to be I look forward to the familiar traditions our families have. I love that Patrick and I can create new traditions for our own little family. Pat usually smiles and goes along with whatever I come up with. He's wonderful. Anyway, we both decided we wanted to create a tradition for Preslee's Birthday. We want it to be a positive day that her siblings look forward to celebrating each year. We want it to be a day that they feel a little closer to their older sister. But we struggled coming up with such a day. We thought about the Pay It Forward Project, but we still have so many boxes left it would be extremely overwhelming to add more to the pile. We kept thinking and didn't get too far with it.
Our house has been anything but upbeat this month. I realized we needed to get out and leave everything behind. Last Thursday I looked online and found a reasonably priced hotel room to stay in for the weekend. I told Pat we were leaving Friday after he got off work. By 5:30 we were on our way to SLC.
We arrived at our hotel and Ledger was incredibly happy to be out of his car seat. When it came time to put him to bed he refused to sleep and we were a little desperate. The hotel promised us a pack n play, but when we checked in they told us they had ran out. So we tried this for about 2 seconds, and then realized it wasn't the brightest idea... Needless to say for the few seconds he was in there he certainly had a blast kicking the closet doors.
Patrick's only request for the trip was to eat at PF Chang's. I told him we could definitely make that happen. Ledger liked the water as much as Pat liked his lettuce wraps. We also hit up the mall to finish a little Christmas and Birthday shopping for Pat on the 27th.
We also made time for Temple Square to see the lights, something Pat had never done. While we were there I realized
this is it
. This is
our
tradition. It's an opportunity to get away for the weekend and spend time as a family. Visit Temple Square and teach our children the real meaning of Christmas. Teach them because of the Savior's ultimate sacrifice, our family will be reunited in the future with Preslee. Teach them because of the covenants made within the temple, our family can be together forever. So Pat smiled and said he thought this was a
wonderful
tradition. I think he really meant it :)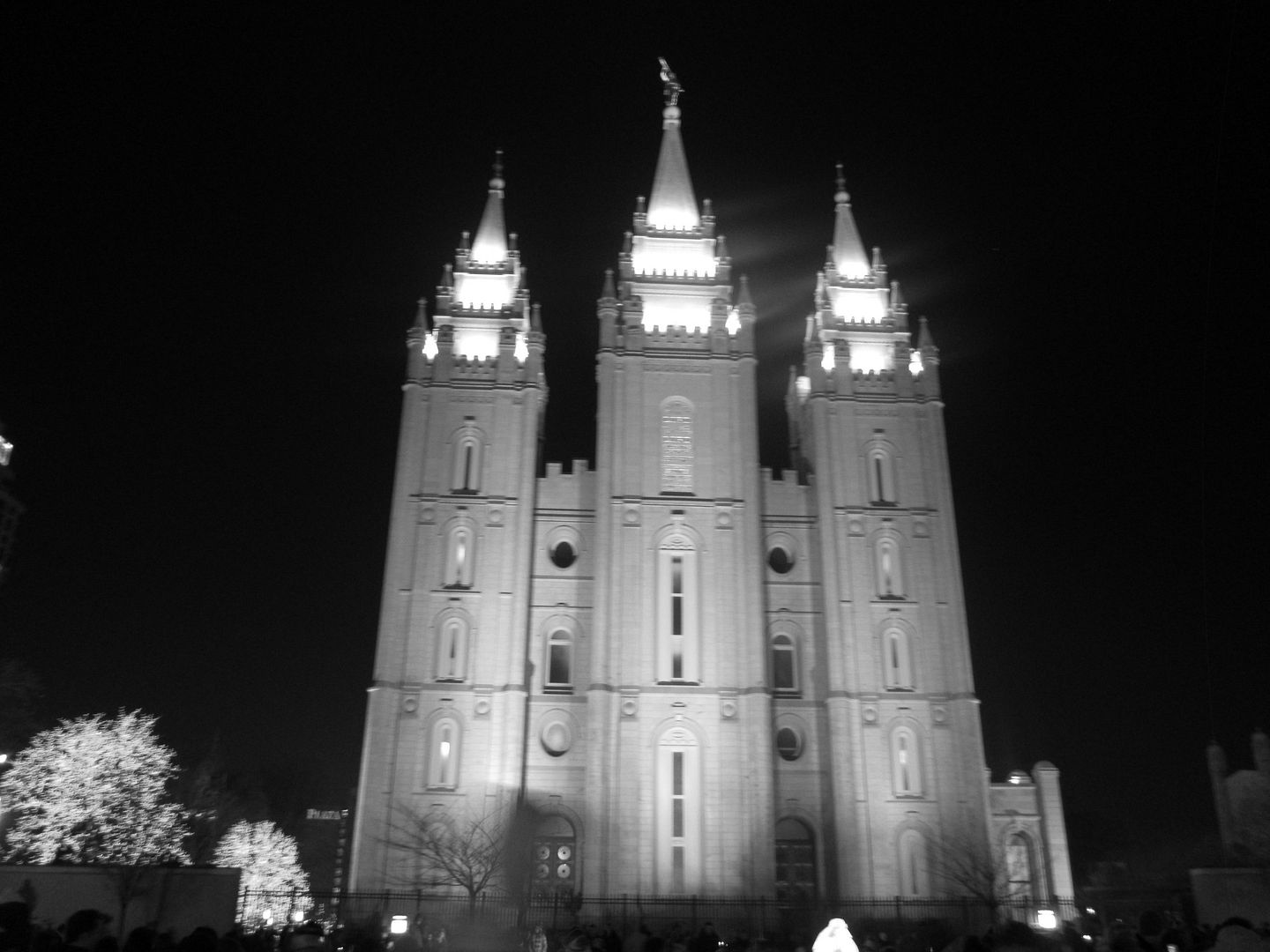 | | |
| --- | --- |
| | |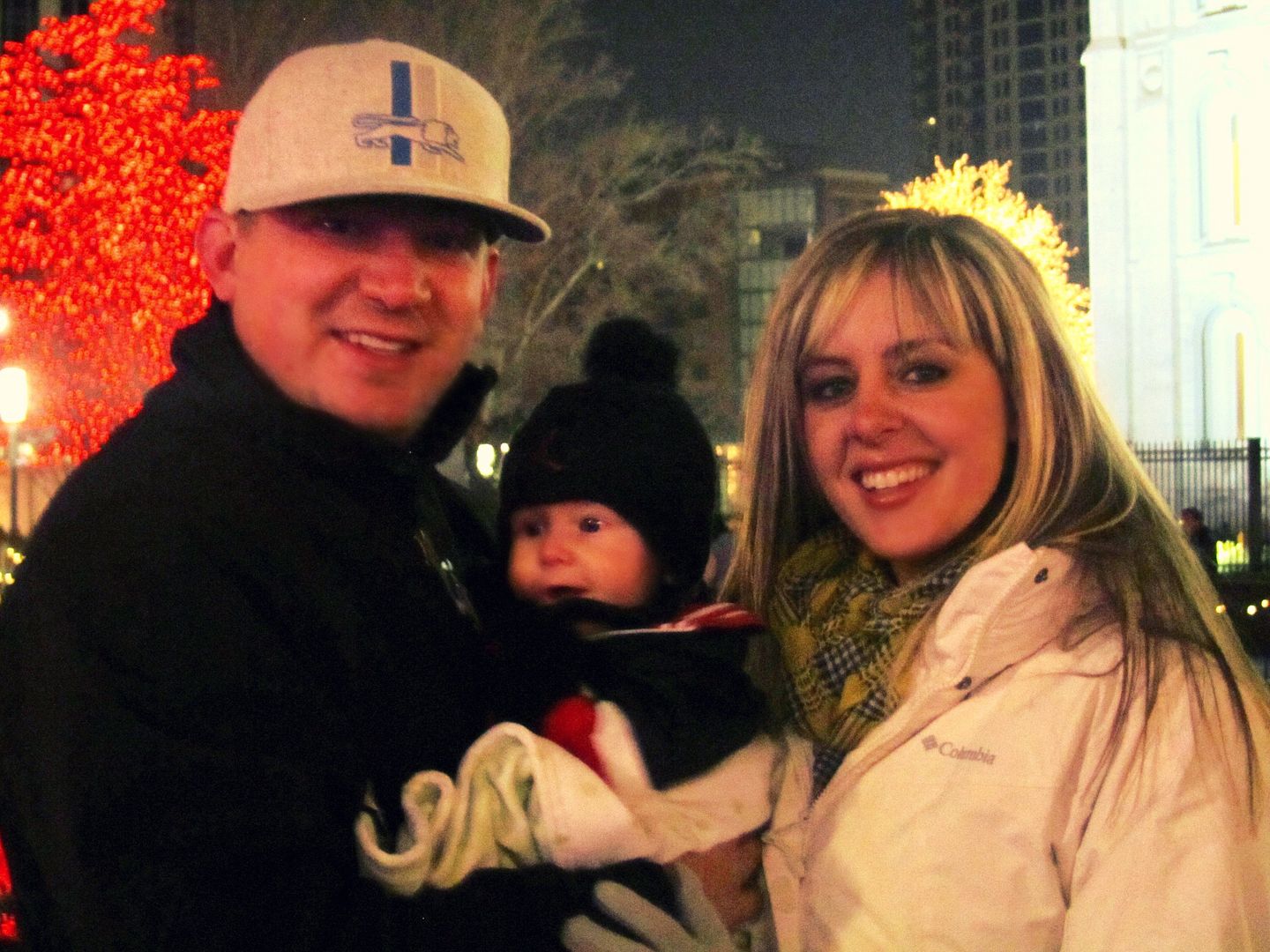 Ledger loved the lights, even if it was his first time experiencing the cold. Notice the stuffed pug, Preslee had the same one. She called it "og" for Pog. We placed it in the casket with her when she was buried. We've been looking for another one since about half way through my pregnancy with Ledge. My friend Candee gave it to me on our way to Zumba a couple of weeks ago. Thanks Candee, we all love it, especially Ledger.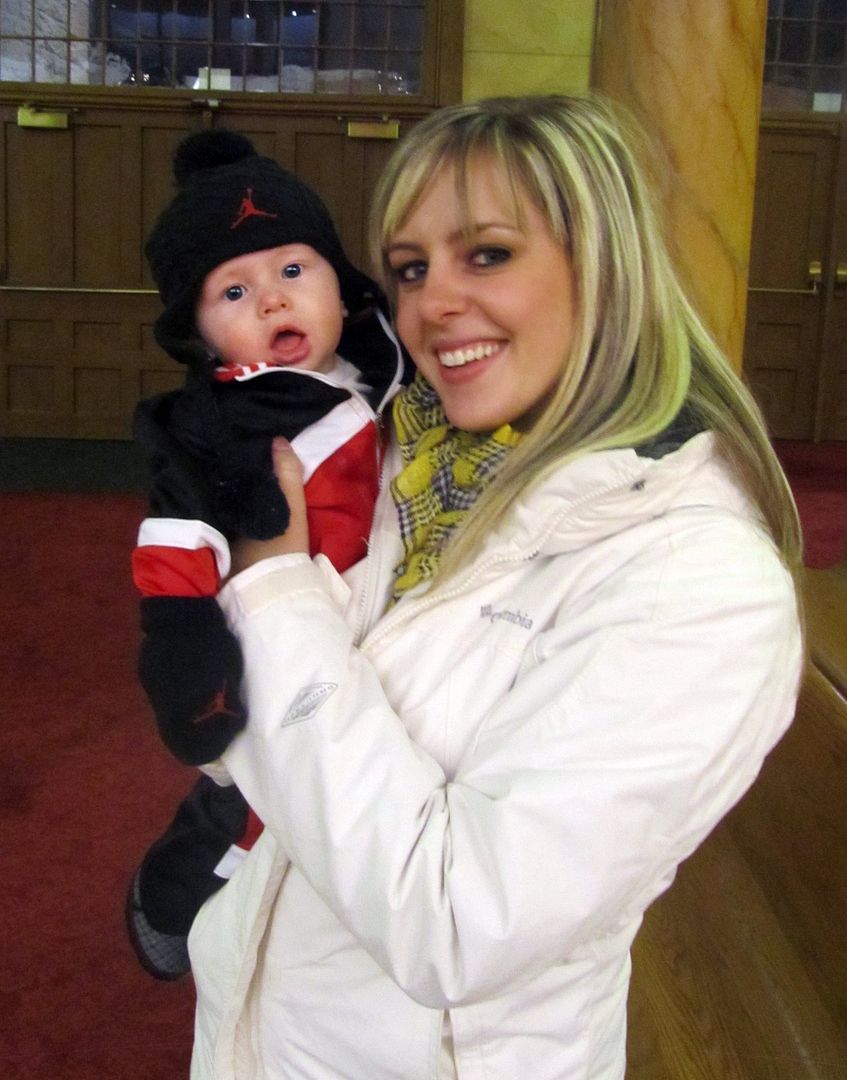 We had a fabulous weekend, it was just what we needed to take on this week with Preslee's Birthday on Saturday.