For our anniversary, we celebrated a day early. Pat and his buddies go on a yearly hike/camp out to the White Clouds. This year they planned it on our big day... so we celebrated on the 2nd and had a fun night.
We went to Olive Garden for dinner. Yum. We had the best waiter, he sent us home with a bag of bread sticks! He even put my lemonade in a to go cup without me asking. Who knew that was an option? I've never had a waiter do that before.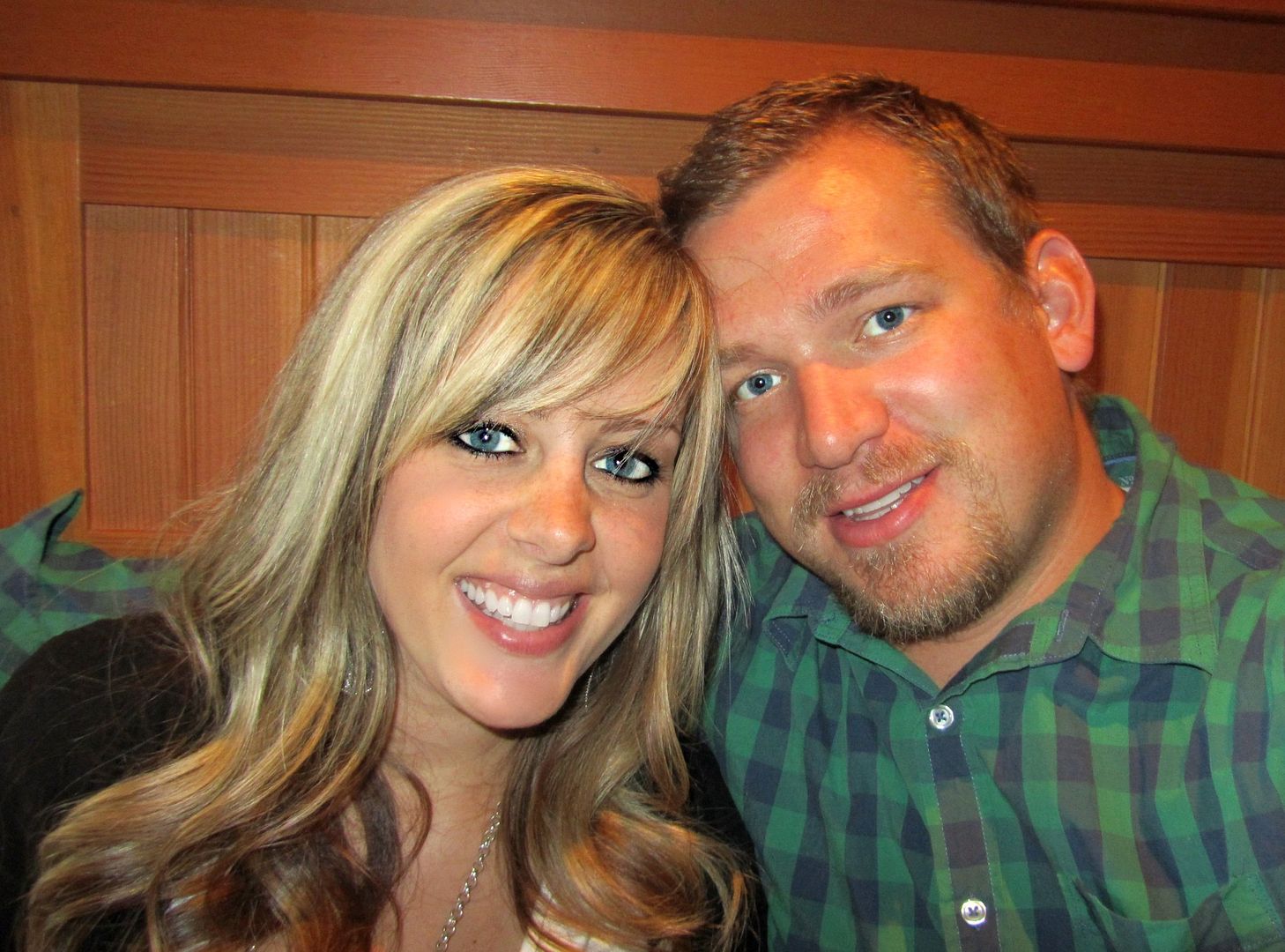 We came home and rented a movie from Redbox. It was so nice to have a baby along for the ride. It's interesting how I used to love having a night out with just Pat and I. Now it means so much more to have little Ledger with us. I'm sure in the future we'll love babysitters, but for now I don't mind one little bit to be attached to my little man.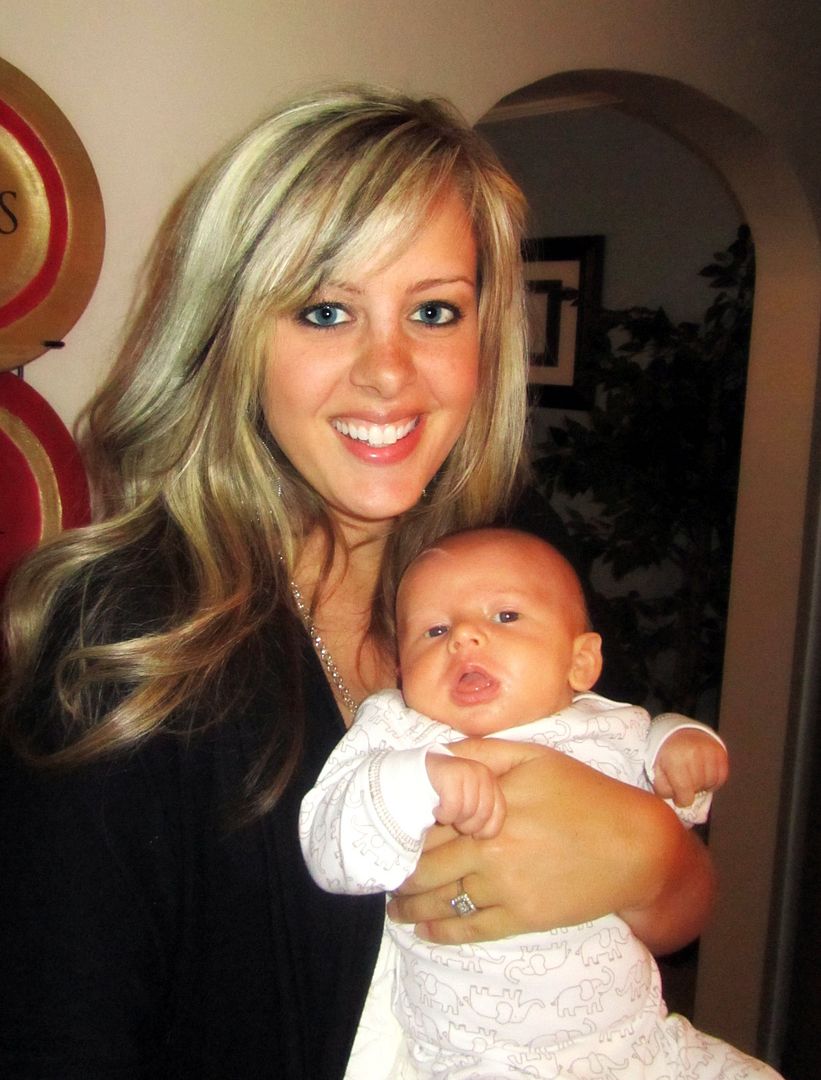 I surprised Pat with a smoker for our anniversary. I had no idea how well it cooks meat. It was probably the best present I've ever bought anyone. What other present would make my husband happy to cook for me?
Yes, that is a fu manchu... and yes he has some gray hairs mixed in there! Right before Pat took off for his trip, he walked out looking like this.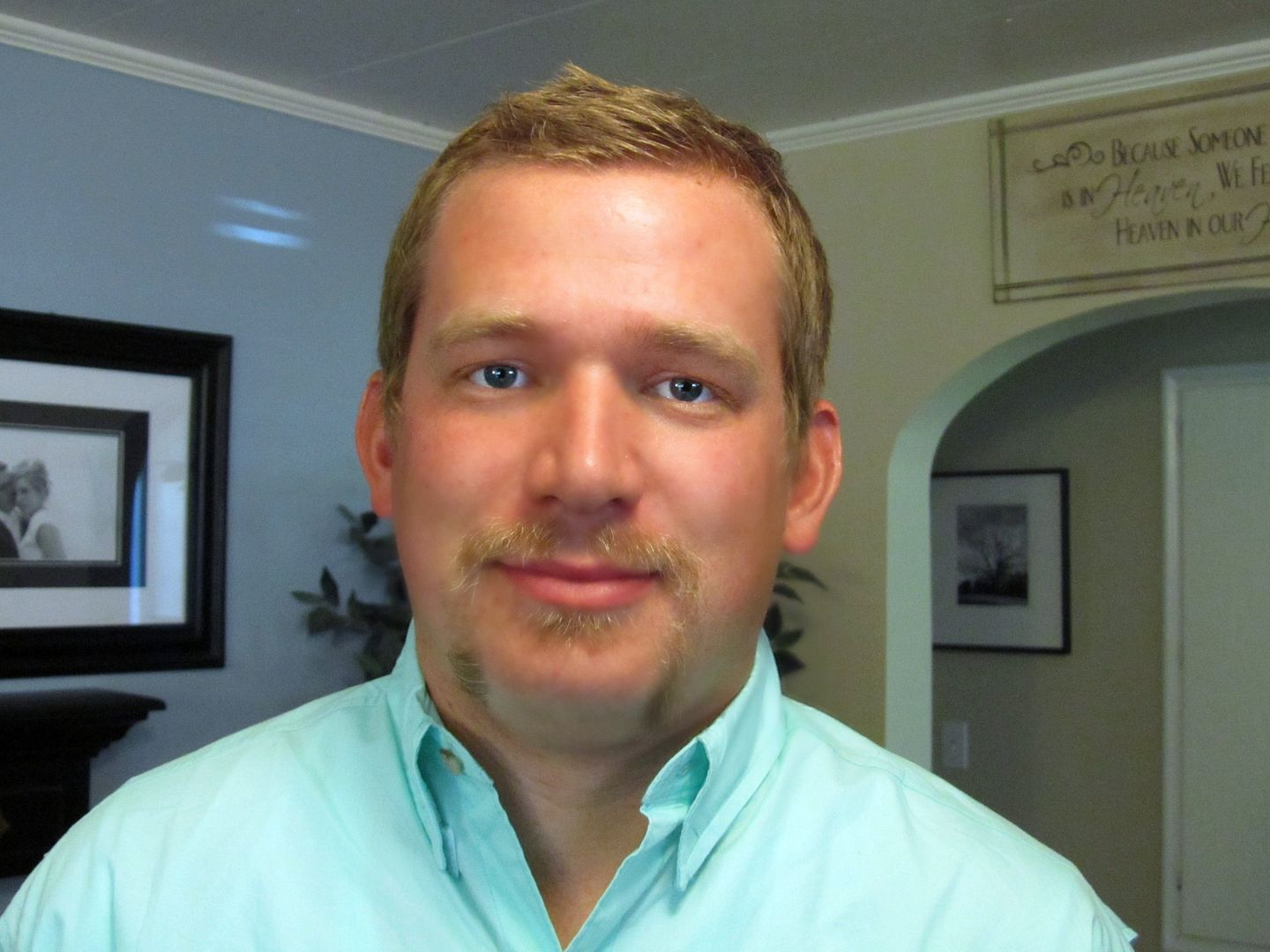 I'm so not a fan of facial hair, and definitely not this look! He thought it was hilarious, especially the little spot that doesn't grow any hair. I told him it needed to be gone by Sunday, or his father would be the one blessing Ledger. :)
(Don't worry, he was sick of it by the time he came home. The first thing he did when he walked through the door was shave it off.)
While Pat was away, my Aunt Cindy invited me to their new cabin in Island Park. Their cabin is beautiful! We had a blast with so many family members. We went and saw Dirty Rotten Scoundrels at the Playmill Theatre, and I was finally able to meet my cousin Tyson's fiance Malia. I got home with one picture- Tiana and I with our little ones. We had the same due date, but I went two and a half weeks early. We got stares when we were huge and pregnant together, and we got stares while holding Ledger and Emree. :) It was fun getting together with everyone, thanks for the fun weekend!