Pat grabbed the cash and was ready to go. :)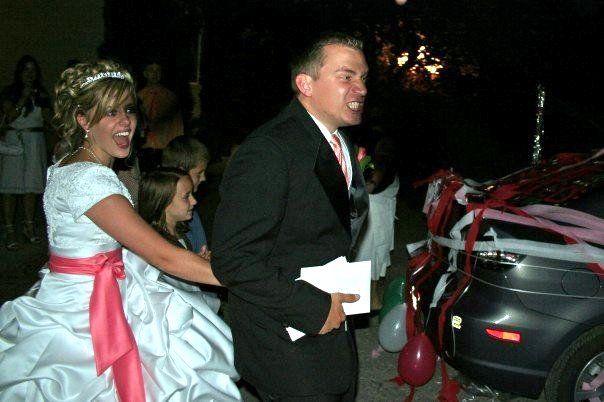 Right before our wedding, a little sweet lady in the temple gave us advice.
"Never use the word divorce from here on out. It isn't worth it. If that word doesn't exist in your marriage, it will never be an option."
Statistics show that 80% of couples who lose children end up separating or in divorce. Many people shared this info with us right after we lost Preslee... to be honest it offended me, I wondered what they were getting at. But now I understand that they knew the stress that was coming and how hard it would be on our marriage.
Over the past year those words continually circulated through our heads. But from day one, we made it our goal to put the other one first. The first few months I made it my goal to serve Pat in an unexpected way everyday. (You love those you serve) Don't get me wrong, it was hard. But overcoming those challenges together made us stronger. Before the accident we used to bicker, and we definitely had our moments arguing. But last year, when we were barely getting through each day, little fights and arguments weren't worth it, it took way too much energy. Losing a child will definitely make you grow as a couple if you allow it to.
I still feel lucky to be Patrick's wife. He's been incredibly patient with me, especially those nights when he'd walk into our bedroom and find me crying on the bed while holding Preslee's blanket. He'd drop whatever he was doing and usually find a way to make me laugh before I fell asleep. I'm definitely lucky to have him in my life.
Happy anniversary babe. I love you!