Can you believe Ledger is 2 months? In the last week he has really put on some weight and filled out.
Today the little guy had his two month checkup.
He was 11 lbs even, which puts him in the 30th percentile
50th percentile for height
6th percentile for his head (No Siddoway head for this little guy)
I know these posts are usually boring facts for everyone else, but here are just a few things I want to record for the future.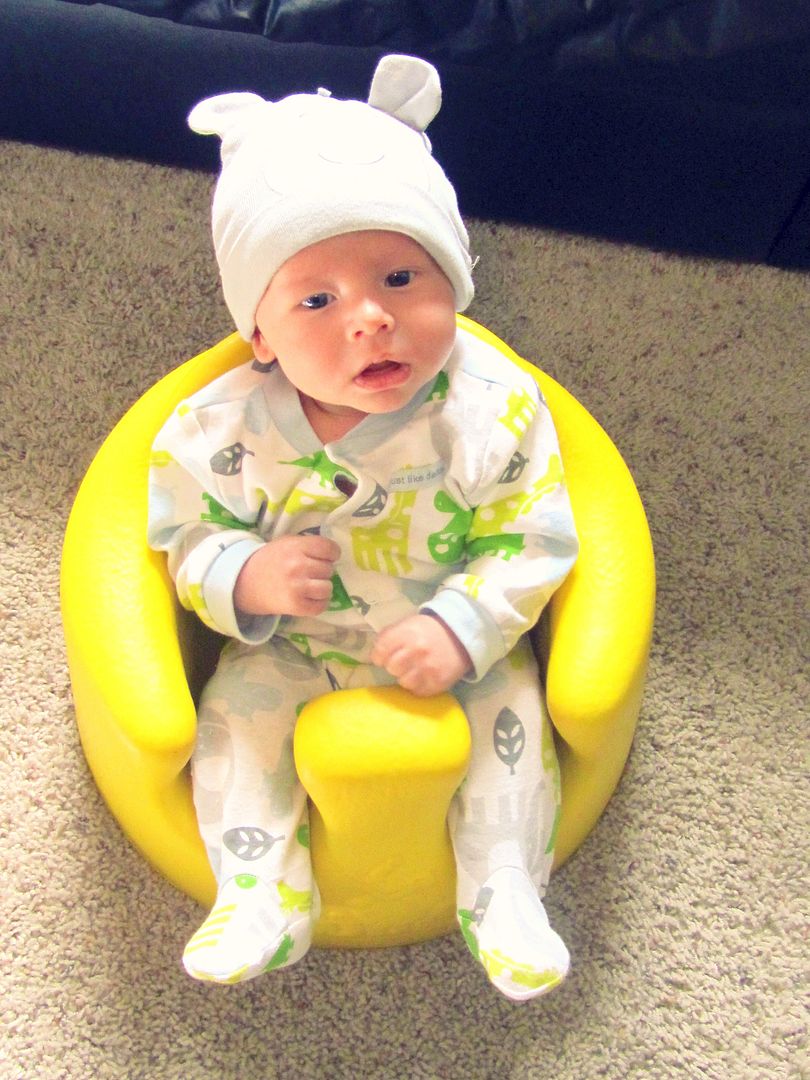 I've yet to be able to capture it on camera, but Ledge has the biggest wide mouth crooked smile I've ever seen. It melts my heart.
He's showing more attitude and personality every day. And he's probably crying because I put a hippo hat on him. haha
He's starting to sleep through the night, going about 8 hours. He's finally getting into a good schedule and seems to know when we swaddle him at night that it's bed time. I'll watch him on the monitor and he'll lay quietly up to 30 min before he falls asleep.
His little quiver lip is going strong! His bottom lip quivers when he's excited or really upset. (Just like Pres)
His hair fell out, and left this attractive mullet.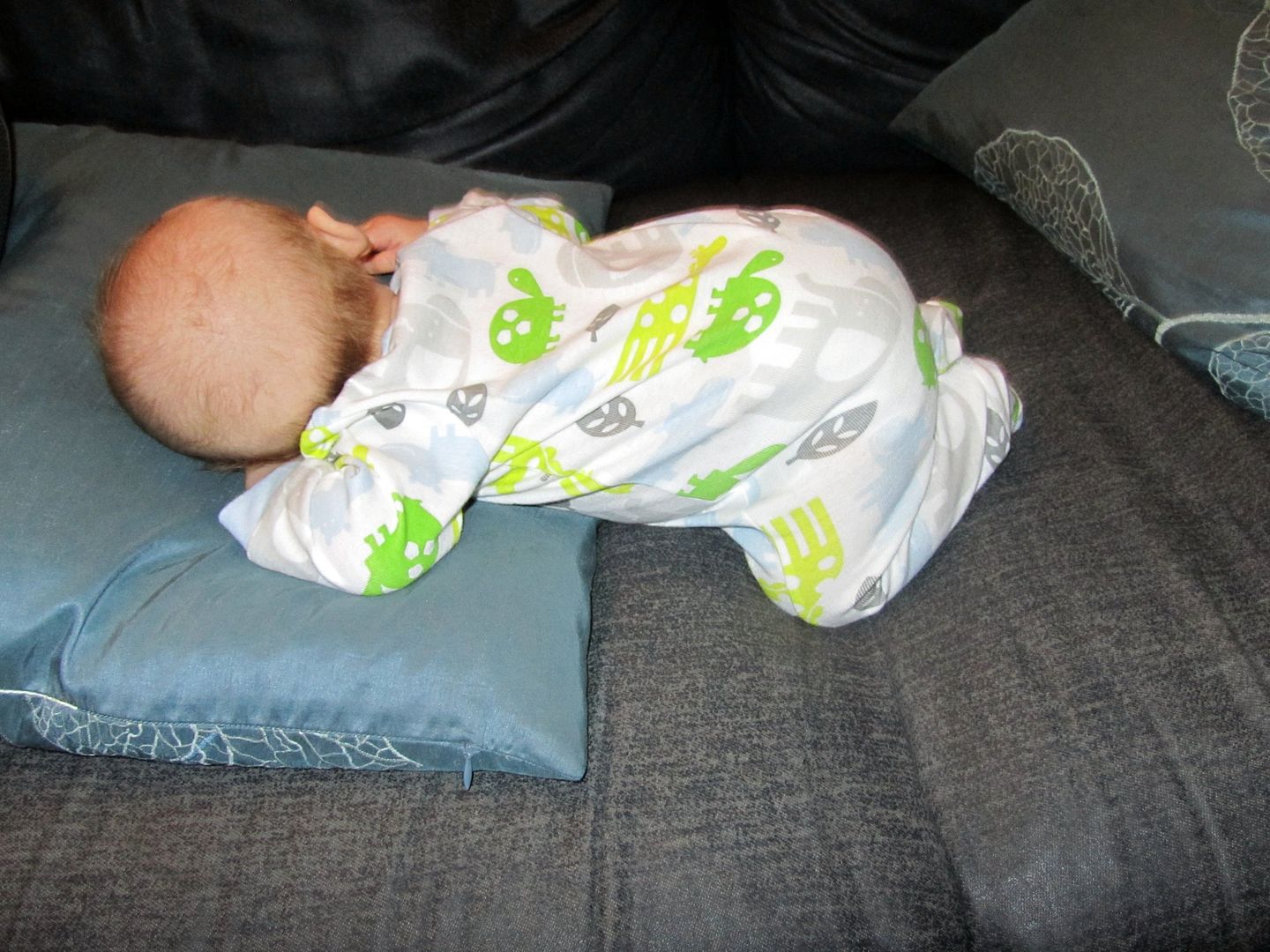 He wants to stand and jump. He will tolerate his swing for about ten minutes, but the vibrating chair still works wonders.
He still hates the bath, but does a little better.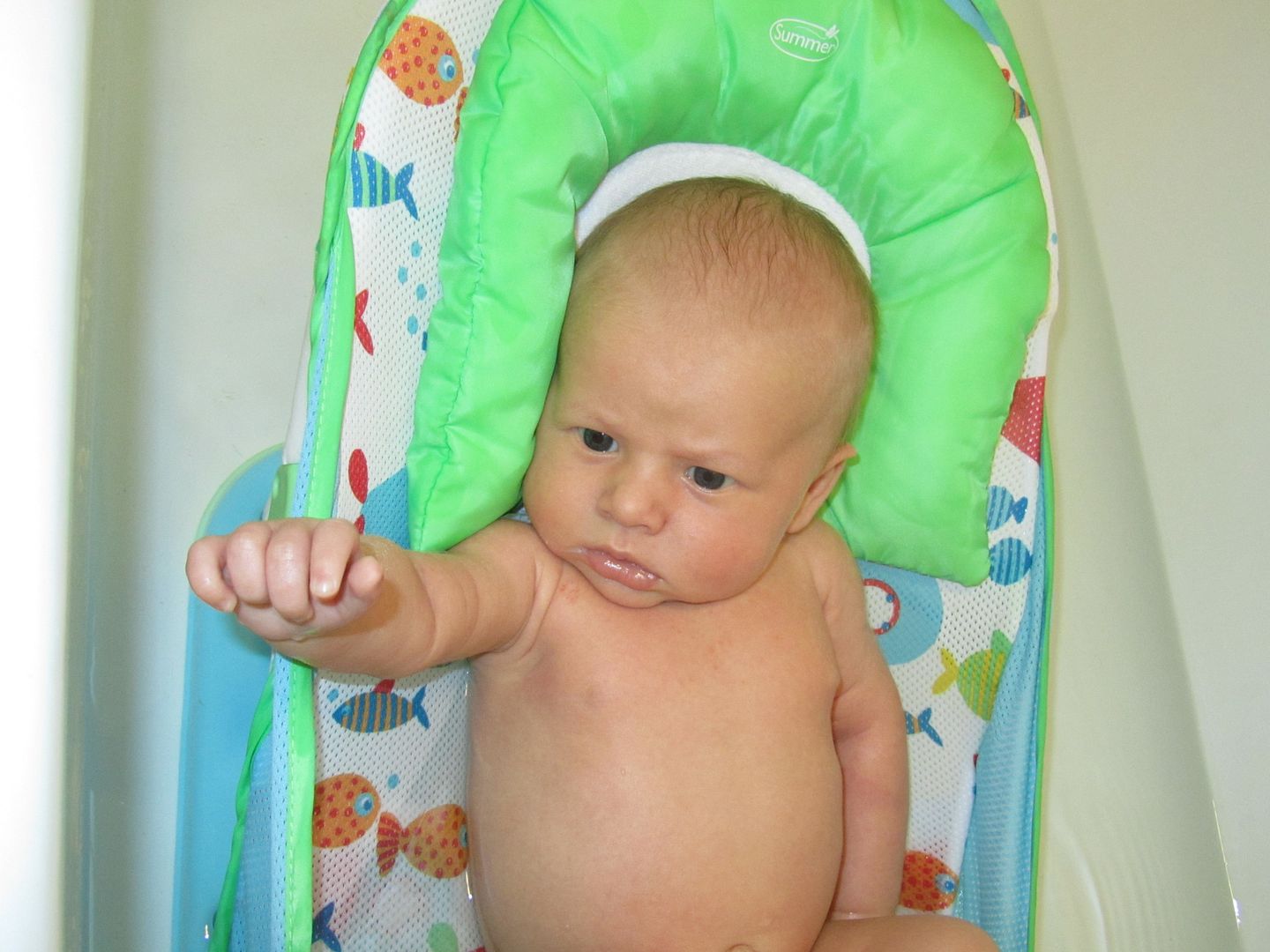 This was just too cute not to post.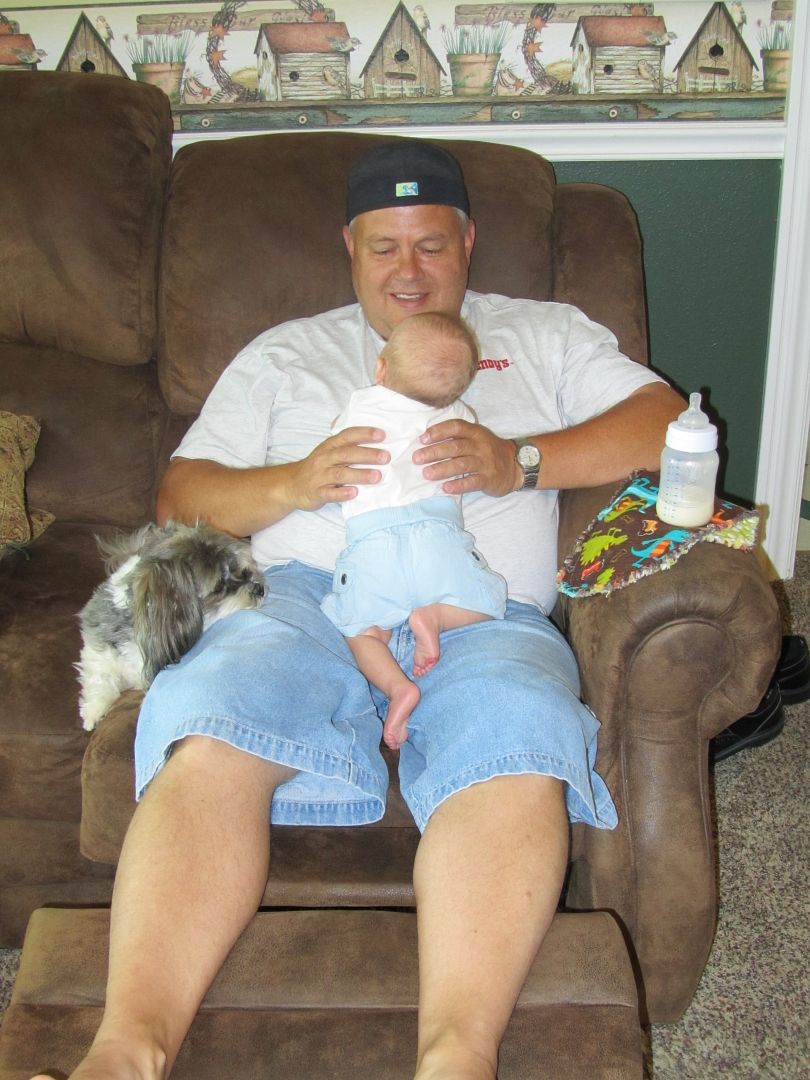 My little buddy is growing up awfully quick, I can't wait to see what is in store for us in the future.