Though I organized Preslee's room, I couldn't bare to take everything down and leave it empty. But walking past it every single day was difficult. I use the closet in that room for my clothes so I have to go in there every single day. I used to dread getting dressed in the mornings. While going to school, many times I would lay my clothes out the night before so I didn't start my day off in tears. I noticed if I left the door open Pat would close it. The silence in that room was devastating.
Once we found out we were having a boy I was ready to move forward. This room I felt saved me. It gave me something to look forward to. With poor college students for parents, Preslee didn't have much, not even a real dresser. I like to look at it in the way of there was more room for her toys. :) We've been able to give Ledger so much more, all of the projects I put off during school with Pres I've been able to finish. So to say the least the room looks drastically different. I
love
that I'll find Pat sitting in the room every now and then. The door is kept open and I find myself looking forward to walk in there every morning. It's a reminder of what is to come.
We love the green and brown elephant theme.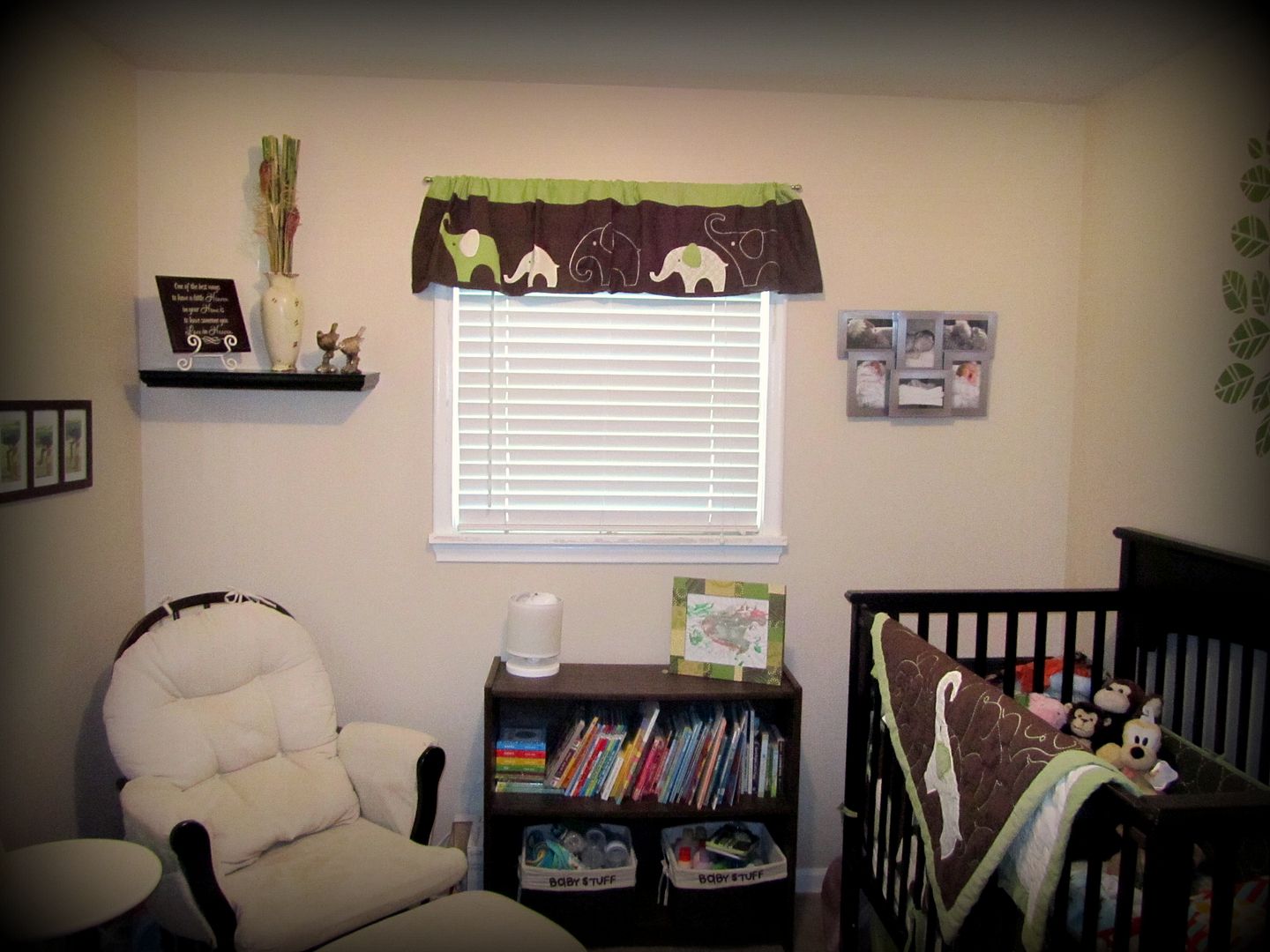 We've added the book shelf, and all I can think about is how Pres would have pulled every single one of those books off the shelf multiple times a day. We'll see how long it will last with Ledger.
I'm thinking I'll add some newborn pictures of Ledger in with a few of Preslee newborn pictures in the collage frame on the right.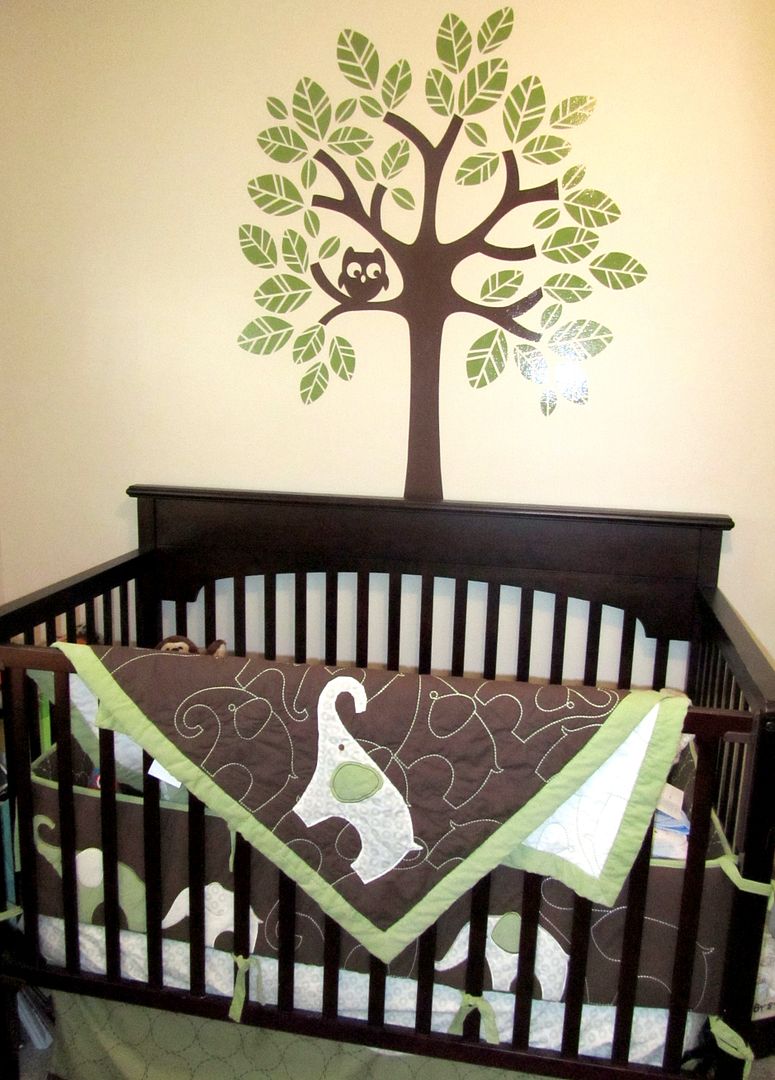 The birds are from Sicily :) Though they've been sitting in our front room I felt they were perfect for the nursery.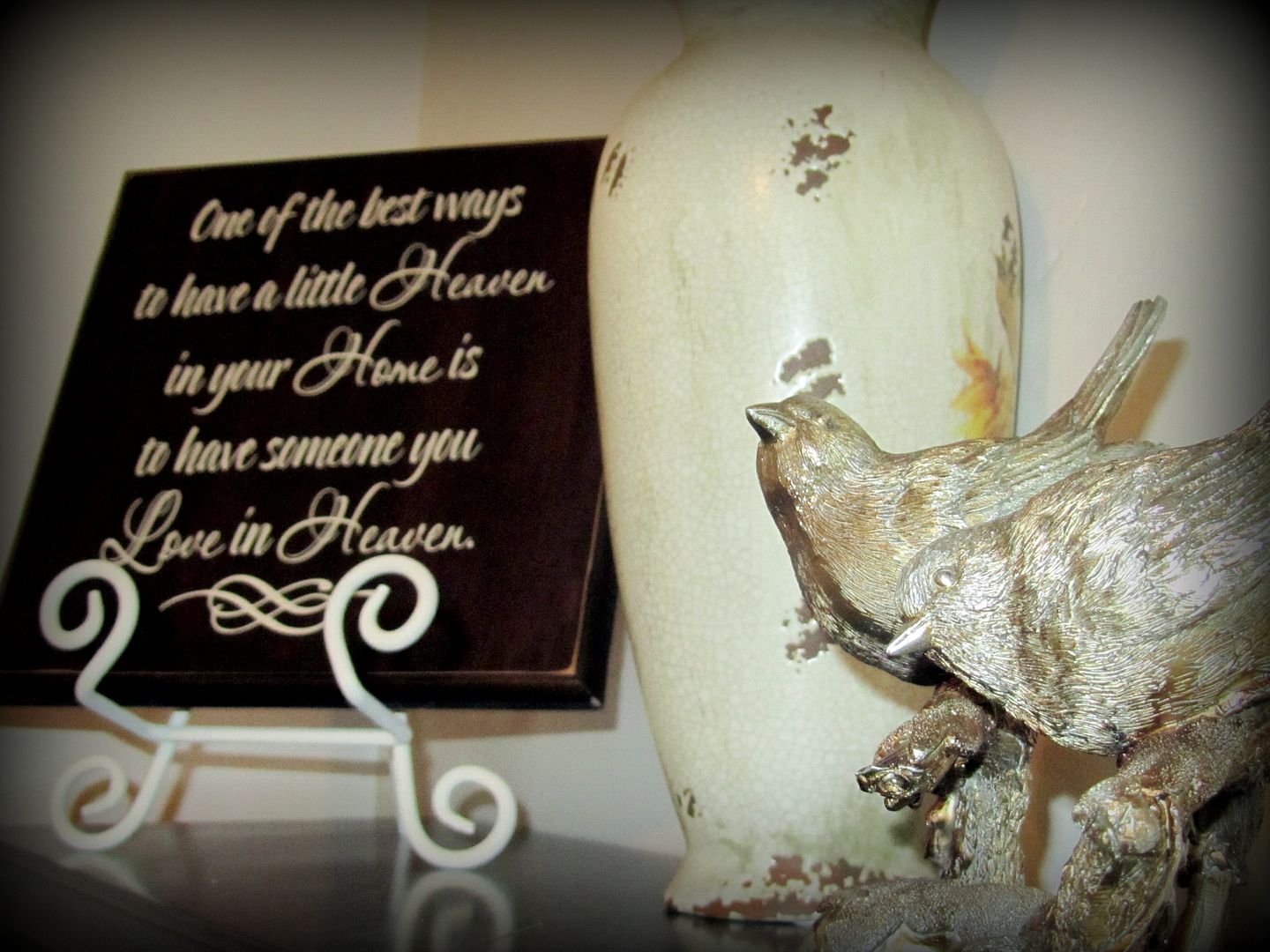 My mom and I repainted my old dresser I used growing up. I can't believe how much storage space I now have! I sewed the table runner and painted this little table to match.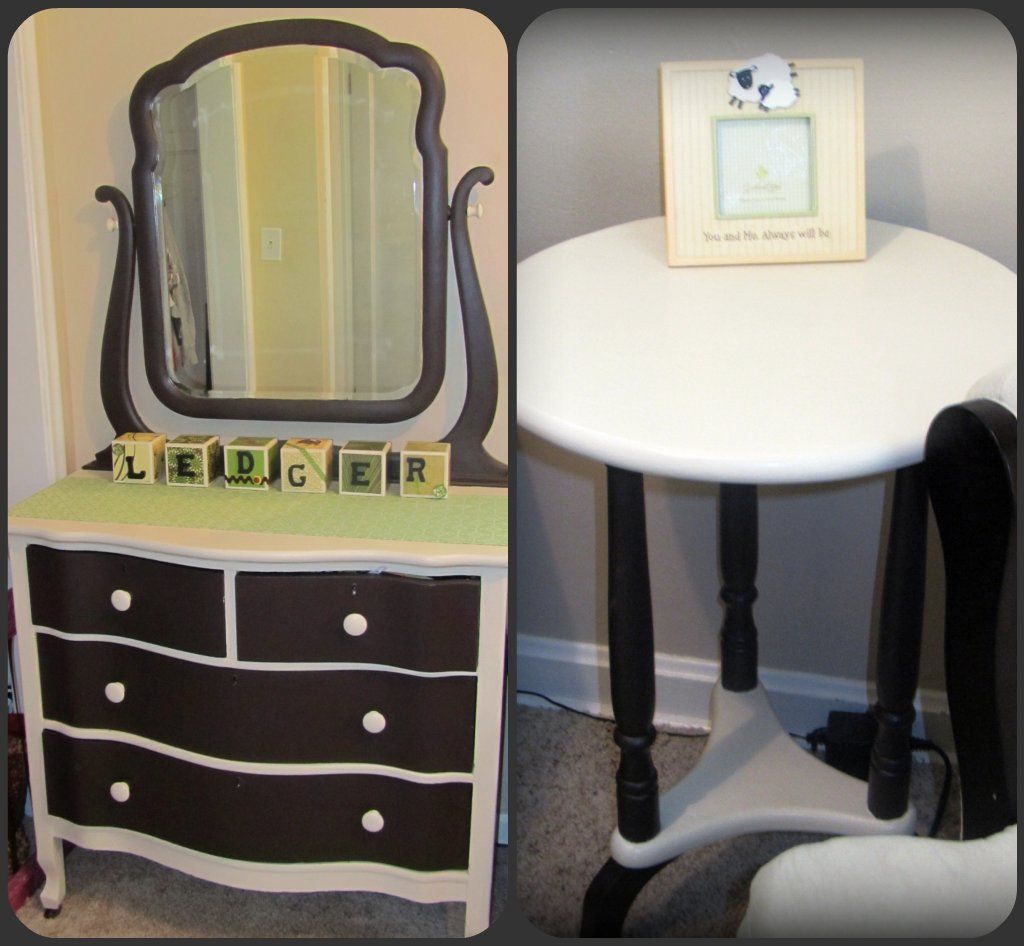 My mom and I made these blocks, it was a fun project.
I think the picture that sits on the bookshelf might be my favorite item in the room. I made the frame to match the blocks, but the picture is Preslee's finger painting from this
post here
. I can't help smile every time I see it. I'm so grateful I kept it.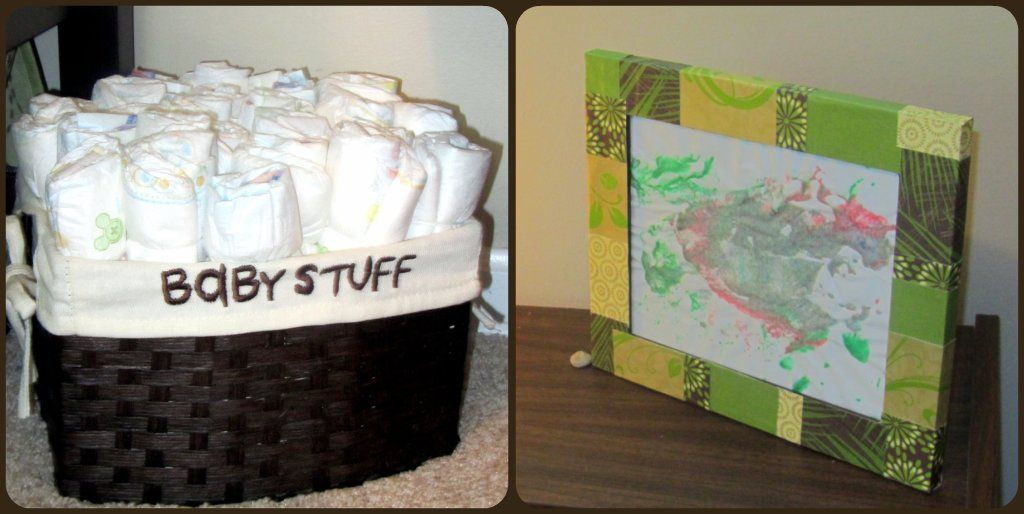 I feel the room is much cuter in person, so you might just have to come see it. :)
And lastly, our bags are packed. I'm determined to be ready this time. Let's hope these unconsistant contractions I've had lately turn into the real thing. I'm ready to meet this little guy.