My friend Candee threw me a baby shower at my parents house. Between her and my mother they went all out and it turned out really cute. I regretfully didn't take many pictures... due to insufficient space on my camera. I always had my camera near by with Preslee, but over the past ten months I have gotten out of the habit. I guess I have a month to revert back. :)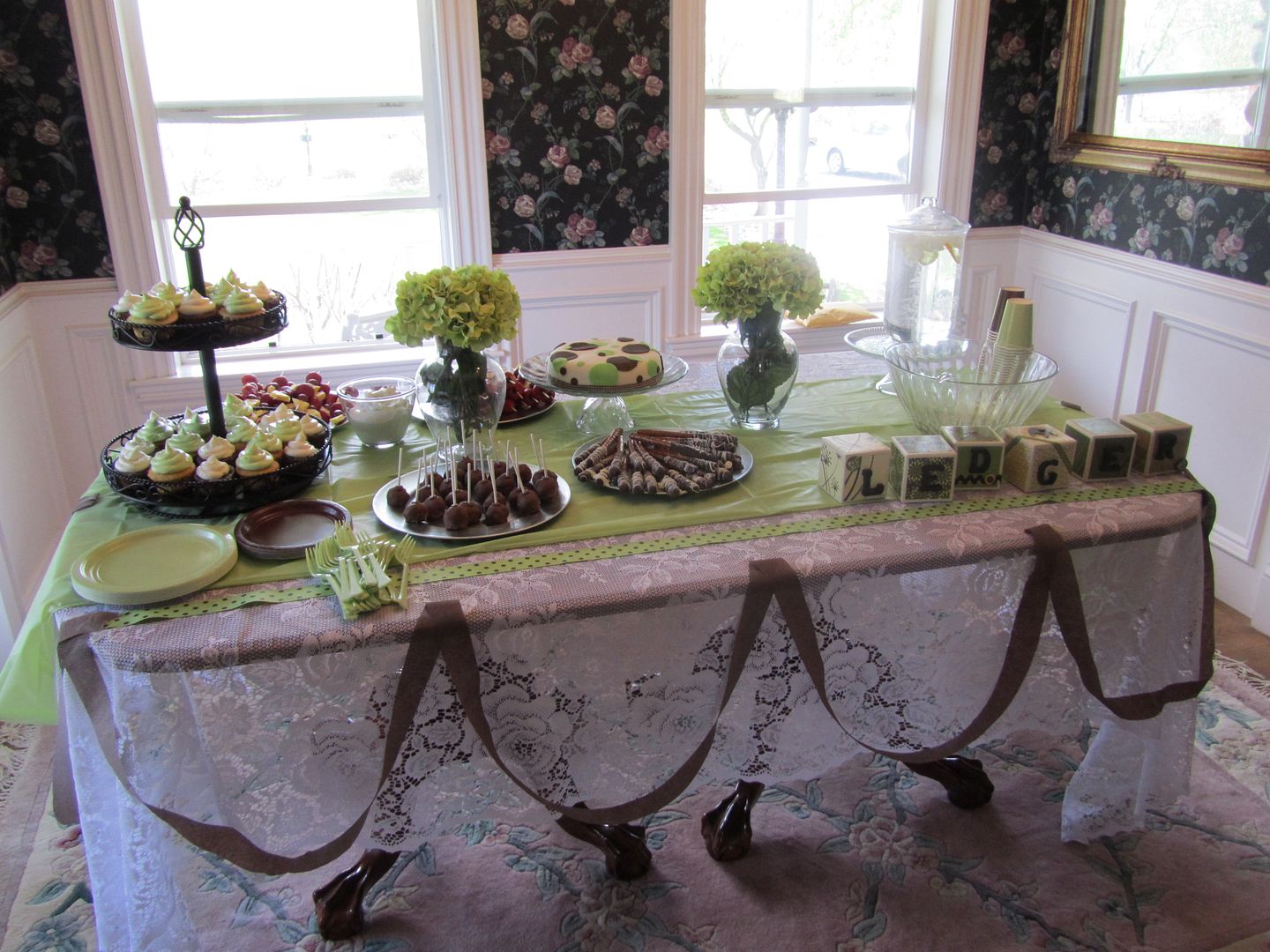 Cupcakes, cake pops, chocolate covered pretzels, fruit shish kabobs with dip, cake, vegetable tray with the best cheese I've ever eaten :) And my favorite lime drink.
We were able to spend half of the time outside in the warm weather which was so nice! Then it started raining, so we moved it inside. This picture was taken at the end after being moved inside, so it's a side shot ha.
We even revealed his name... still working on a middle name :)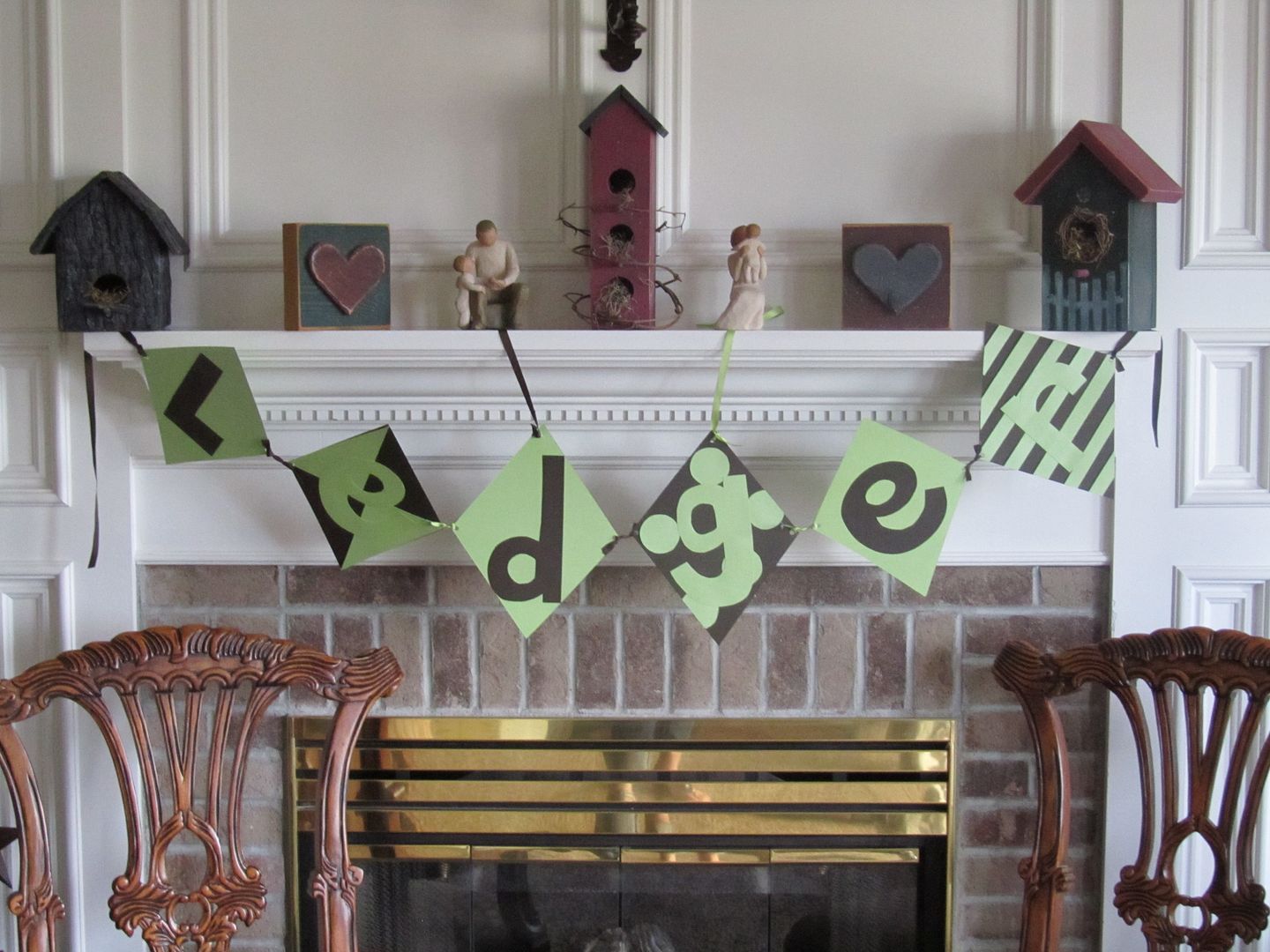 Okay, and I hesitated posting these. Mainly because my face looks so swollen!! Yes, I'm getting to that stage. But I felt it will be fun to look back at. My cousin Tiana and I are due the exact same day. Though I stick out a little further, we carry very similar-straight out!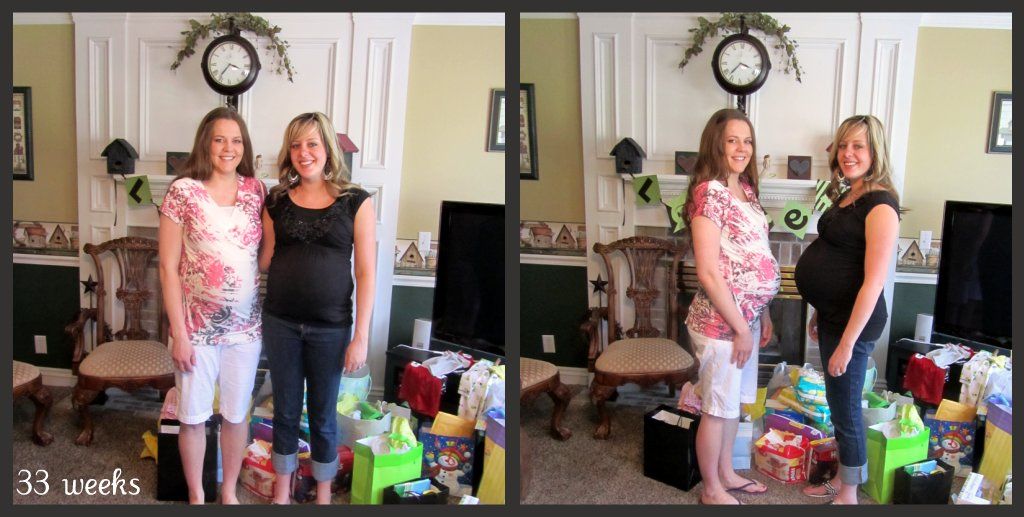 I couldn't believe how generous everyone was. Thank you so much. Our little guy will be wearing some cute green, brown, and orange clothing and have plenty of diapers to last a long time.
I was so surprised and excited to receive this gift-
A video monitor! This is an item Pat and I really really wanted. I think it may be difficult for us to not be paranoid helicopter parents. I already know there will be a few things I'll struggle with this time around that I never thought about with Preslee. Other than making sure a newborn is sleeping safe and sound, I would have loved to have been able to watch Pres the last few months of her life. Every time we walked in she would freeze and slowly look over at us with a mischievous grin. I still would like to know how she climbed out of her crib that very last day and totally destroyed her room by taking every single item out of her dresser, closet, and under her crib. :) As hard as it was to come home from PCMC to her room like that, Pat and I couldn't help but smile through the tears as we cleaned it up. Man, I miss her, this pregnancy and the thought of a new baby brings a lot of mixed emotions.
I really just wanted to thank everyone who came or sent a gift to the shower. I feel like Pat and I are constantly on the receiving end. As I sat at the shower I realized these are all the people who 3 years ago came and supported us at a bridal shower and a wedding reception. Then two and a half years later came to a viewing and funeral and have showed their constant support over the past ten months. One day I can't wait to take what I have learned from so many of them and be on the other end- the giver.