A few days ago my dad told me he updated their blog. I didn't check it until this morning. As I read his post I felt so grateful for my parents. They spent a lot of time with Preslee, they watched her everyday while I went to school. It's always nice to visit the cemetery and see someone has beat us out there and left some flowers-which is usually my dad. I felt my dad's post explained what Pat and I have learned since July 9th. We have realized,
the more we learn, the less we know
. It's amazing to see how much Pres taught not only Patrick and I, but our entire extended family. It's been over four months since I've seen her running around, and I find myself missing her more and more each day. It's definitely been the toughest month since the accident for me and Patrick, and I thank my Heavenly Father every single day that I still have Pat by my side.
I felt my dad's post was sweet and everything he writes about is so true. So I thought I'd share. Click here to read the post. Thanks Dad, I love ya.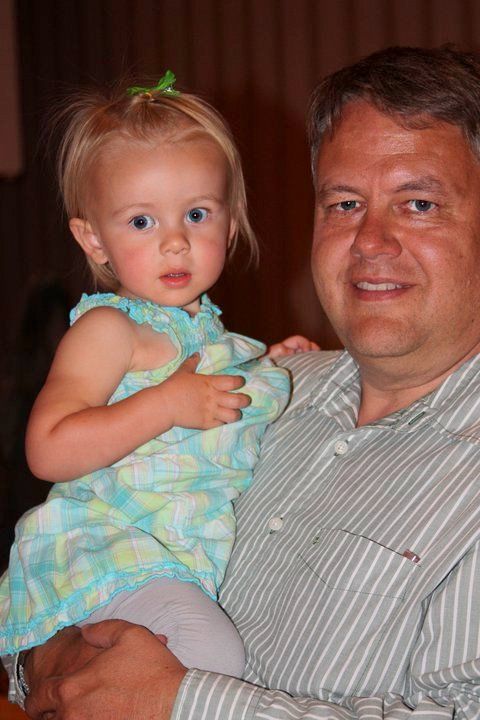 These picture were taken about ten days before the accident, she looks so big!