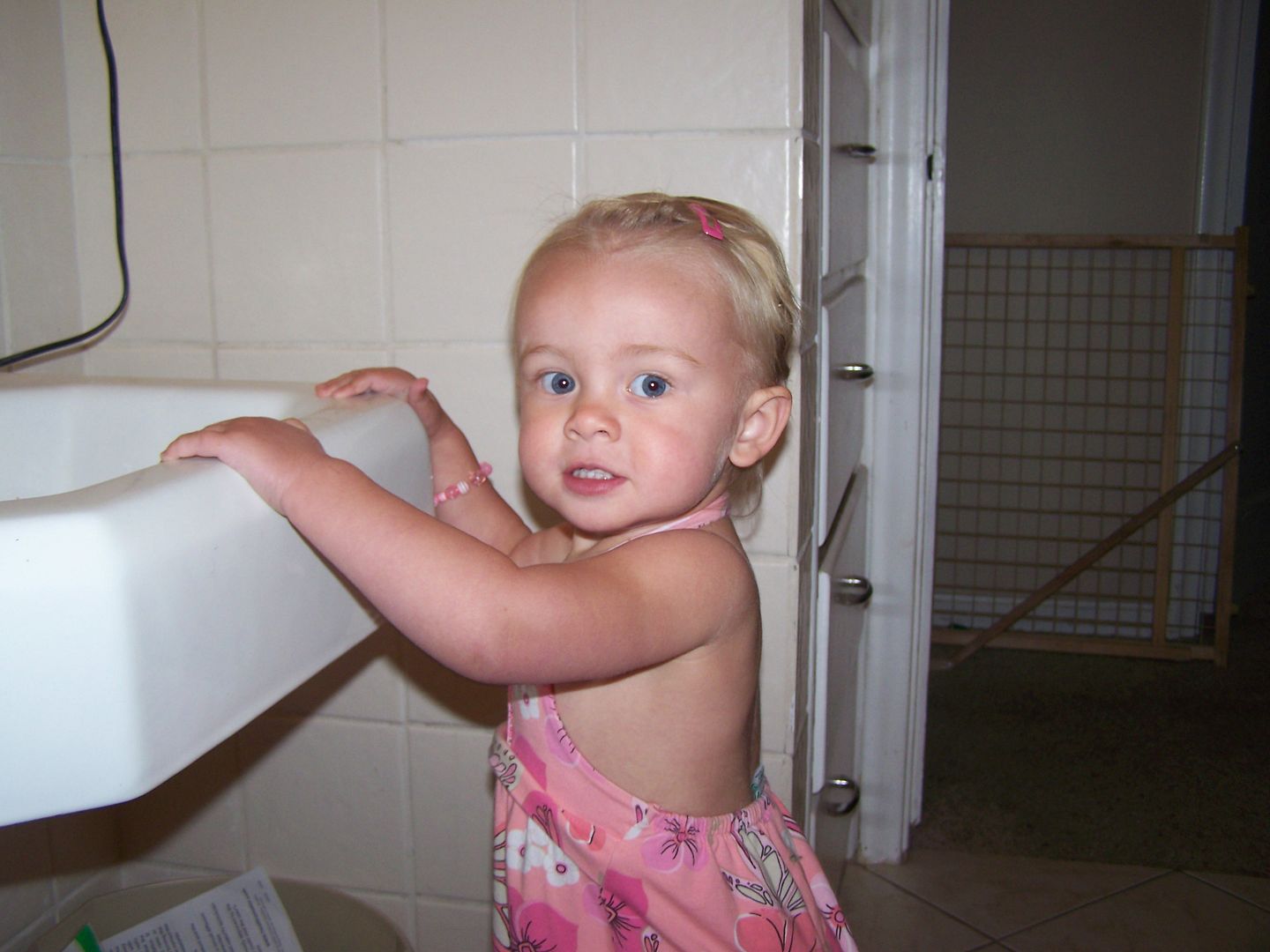 The night before we left to Cancun I asked Pat to clear the SD card for our camera. Not thinking about what would be on it... It was filled with pictures of Preslee. Many of her as healthy as could be, and many during her stay at PCMC. It was of course very difficult for him, he didn't say a word as he scrolled through them. When I heard one of the movies with me talking to Pres I couldn't keep myself from watching. We sat and cried together, laughed a little through those tears, but as much as it hurt to watch her healthy little body, it also helped. It reminded me of what a blessing it was to be her mother. It helped me remember her fun and wonderful personality and not just about her struggle in the hospital. I realized I'd do it all over again in a split second. This trial has been worth it for having Pres in our lives. I've wanted a lot of our family members to have access to these videos and I feel this is the easiest way to share.
While in Cancun my cousin Trevor asked us, after being through all of this,
is there anything you would do differently
? There's only two things- get out the video camera more frequently and write more about every day life in my journal. I feel so very blessed. I was prepared in so many ways I didn't realize it at the time. I call them my tender mercies from the Lord. My sister-in-law Cara led me to this talk by David A. Bednar, Click here to read it. It's wonderful.
During the last few months I had many blissful times with Preslee. I felt such a strong feeling, sometimes almost a voice telling me to soak the memories in. I knew I had to plant them deep into my memory. I interpreted those feelings as I was going to need them as I started school in the fall. School had become such a stress to me. I felt so strongly I needed to go, but after registering I would have only seen Preslee 2 hours a day. That wasn't enough for me. I prayed and prayed hoping to get a different answer, I wanted to be told that it was more important to be a stay at home mom. But no matter how much I prayed I always felt a peace that school would be what I needed. And now I know why.
I'm not saying this only to those who lose a child. It's my little piece of advice to everyone. Write in your journal. Video tape your children. Take pictures of them doing their normal routine. I have hundreds and hundreds of pictures of Preslee. I feel so lucky to have them. I feel so grateful that I don't have any major regrets. Every child is going to grow up and I think as a parent, you're going to miss these days. Isn't it crazy that I only have 2 regrets? That after I registered for summer classes, I felt a strong need to withdraw from those classes, which enabled me to have an incredible summer with Preslee. I am so blessed, so very blessed. He prepared me.
A few days ago another video popped into my head. I realized it wasn't a coincidence that a year ago out of the many books my teacher offered, I chose to read,
The Hurried Child
, by Dave Elklind. Afterwords, we had to make a public service announcement. This book taught me so many lessons. I've posted it before, but now it has more meaning for me.
So as school starts back up and all of you moms get incredibly busy remember this book's message. My video isn't perfect, I did it as quick as I could before finals :) For whatever reason I feel I need to share it. I've learned not to fight those promptings, so here it is. Listen to the words of the song, it's crazy how well it fits. Hopefully you'll recognize Preslee as the "star" of the movie.