On Monday it was warm! Something we're not quite use to in Idaho. So I called my two friends Chelsea and Candee and we headed to Porter park (along with every other mom in Rexburg) :)
Our first stop was the Splash Park, I was sure Pres would love it, but oh was I wrong. She was terrified! I gave her time to sit and watch, I even left her in her swim suit all day thinking she would changer her mind, but no. She was as content as could be to sit on the bench and watch.
The highlight of the day had to be the Carousel. Boy did she love it. She kept signing "horse" and was flipping the reigns with excitement. These are the times being a mom is the best.
We ended the day the best way possible...with a sno cone!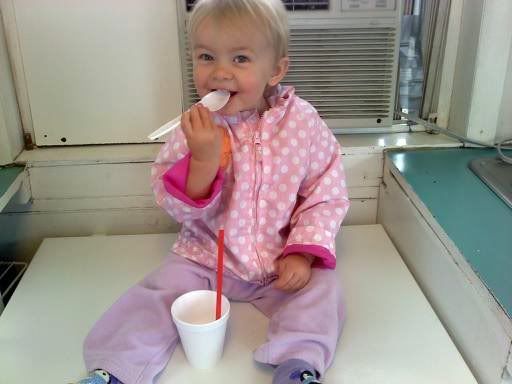 (I'm a stingy mom, she eats plain ice & loves it!)